How Katelyn Richards & Amber Ayers Helps Job Seekers Find Their Personal Clarity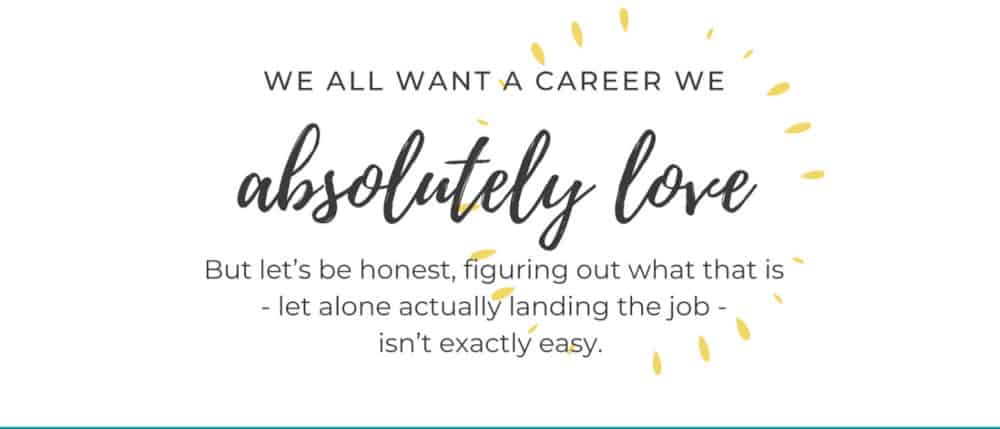 Our content is reader supported, which means when you buy from links you click on, we may earn a commission.
---
Who: Katelyn Richards & Amber Ayers
Website: thesweetspotcareer.com
Course Topic: Career coaching
Interesting Stats: 7,000 followers on LinkedIn in the last five months
Who are you and what course have you created?
Hi, we're Amber & Katelyn.
Both with Masters degrees from Fuller Theological Seminary, Amber is a certified CoachNet and Leader Breakthru coach trained in the Enneagram + CliftonStrengths and Katelyn is a former long-time recruiter turned Career Coach & Job Search Strategist.
We're essentially a life coach + career coach duo who have combined our superpowers to bring job seekers the ultimate career transition experience.
And we want you to know that we really get it. Because we've been there too. We've had jobs where we've gotten burned out (or just gotten plain burned) and have left those jobs to transition into careers that made us come alive – and we want to help others do the same!
Our course guides you through the personal clarity needed to identify your ideal roles and then equips you with practical strategies & tools to expedite landing the job so you can finally thrive.
What market does your online course serve?
Our course is for career pivoters and people who are looking for a work-life overhaul. It's for anyone who is saying anything along the lines of:
"I never really planned to be a (insert career here), I just kind of fell into it."
"I don't even know where to begin with job searching (let alone landing my dream job!)"
"The career I've worked so hard for isn't what I thought it would be. But I've invested so much into it and I'm afraid I'm not qualified for anything else. What the heck do I do?"
"I know there's something more for me to contribute, but I just don't know what it is."
"I don't know what I want, but I know it's not this."
We're here to help people with these giant question marks when it comes to the next best move for their career. We will provide the clarity they need to set them in the direction they want to go and provide the roadmap to help them actually get there!
What's the biggest benefit of taking your course?
We're on a mission to create a community of thriving professionals by providing the road map to get clear on where you're headed and then take the necessary action to finally get you in that career sweet spot.
We know that there is lots of job search help out there, but here's what we've learned: most resources just focus on one aspect of finding your sweet spot. They offer career clarity without any job search strategy to actually make it happen, or they jump straight into job search tactics without taking the time to focus and get clear on where you need to head to ensure that the job you land is *actually* going to be one that you love.
We believe you've gotta have both if you want to wake up excited for the work week saying, "Heck YES, I love what I do."
How did you get into the market?
Amber has a coaching business doing career clarity/vocational discernment and Katelyn has a career coaching business offering job seekers job search strategies and oversight.
We came up with the idea because we found that we were regularly referring clients to one another. We recognized the power of harnessing career clarity + the job search strategy together in one place to give job seekers the ultimate job search experience to land not just A job but to finally land THE job.
Why did you decide to create an online course in the first place?
We decided that an online course was the best concept for our process because we recognize that each individual's career pivot journey is unique. - Katelyn Richards & Amber Ayers
Click To Tweet
We originally launched a beta group coaching experience but found that allowing participants to move at their own pace was ideal. An online course was the best way to package our training and coaching process.
Did you have any moments of doubt before you created/launched it?
Our biggest obstacle to overcome in launching the course was the reality that we knew very little about online courses prior to jumping in. There was a huge learning curve on that front!
Another obstacle we had to overcome was merging our two unique coaching backgrounds/methods. Many days we still feel like we are putting together the plane as we are flying it – but we're so grateful for everything we've learned. There's no better way to learn than to just dive in and take action!
If so what made you turn it around and do it anyway?
We really believe in what we have to offer to professionals who are looking for something more in their careers. The Sweet Spot Experience that we created has led people to jobs that they absolutely LOVE. We're motivated to keep honing, developing, innovating, and getting the word out because we've seen that it can transform lives.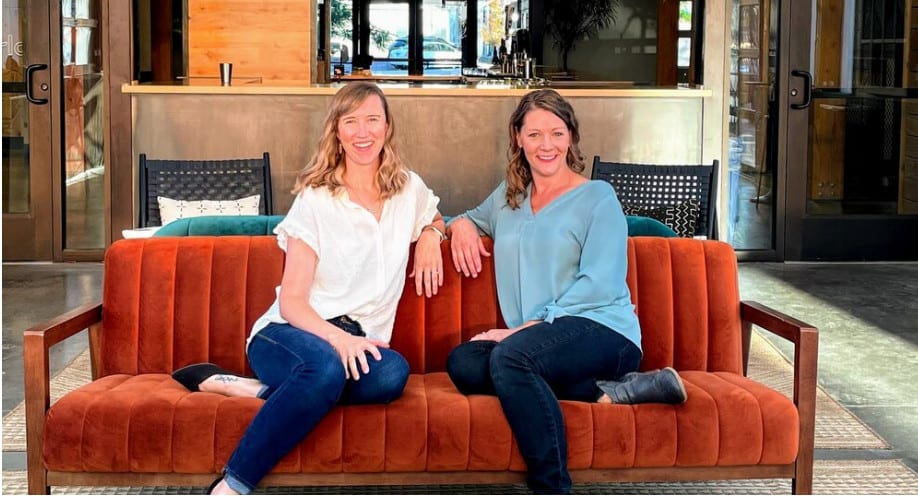 What's your online course like?
The Sweet Spot Careers course is 10 modules complete with hours of video training (both live-action and PowerPoint presentations), practical step-by-step exercises, personality and strengths assessments, and practical templates and examples.
The course guides you through a personal clarity process to find your Sweet Spot and learn what roles and companies are going to be the best fit. Then we equip you with everything you need to actually land that dream job. This includes creating your ideal job search documents, optimizing your personal branding, creating a specific job search strategy, cultivating meaningful relationships, nailing the interview, negotiating for your ideal salary, and more.
How long did it take you to create your course?
We beta tested the content with a live coaching group over a two-month period and then created the online course modules over a two-month period.
Tell us a little about the process of launching your course and getting your first sale(s).
We primarily utilized two avenues to promote our course: our own personal networks and harnessing the power of LinkedIn. We utilized our own personal email lists we've grown in our individual coaching practices, our personal social media accounts to spread the word organically through established connections.
We've also committed to a consistent and regular presence on LinkedIn – interacting with job seekers and sharing valuable content to help others in their own job search journeys. Our first sales came through our own personal connections, but our second round came primarily through LinkedIn leads.
Do you have a lead magnet?
We do have a lead magnet! It's a PDF download, "The 8 Questions You Need to Find Your Dream Job!" We based these 8 questions around discovering what the Japanese refer to as your "Ikigai" which is the intersection of four things: what you love most, what you're really good at, what the world needs most, and what you can be paid for. We are firm believers that the intersection of these four things is your career "Sweet Spot."
The lead magnet has been great for generating warm leads that we can then take through our email sales funnel to ultimately cultivate a relationship, build trust, and sell the course.

What's the traffic strategy that works best for you?
Currently, the traffic strategy that works best for us is harnessing the power of LinkedIn. This is where the job seekers/career pivoters hang out. We've found that by having a strong presence on LinkedIn that we are able to engage with our ideal/dream clients in an organic and authentic way.
We got started by simply posting content related to career clarity and job seeking. It's been amazing to see the relationships that have developed on the LinkedIn platform through simply being consistent and showing up.
What online course platform are you using?
We are currently using New Zenler and absolutely love that it's an all-in-one inclusive platform. We can go live from it, it houses our community of job seekers, it does marketing/lead generation, it integrates with Stripe, allows us to create affiliate relationships, houses our email list, and more!
Do you like it?
We do! We're big New Zenler fans because it's all-inclusive. It should be noted that it's in the beta stage. There are new features still rolling out, but for the most part, we've really loved what we've been able to create on the platform.
Are there any features you wish it had?
We wish that it was a little easier to create a recurring monthly payment option. This would be for the weekly live coaching upsell option that we offer to our course members. Other than that, we've been really pleased with New Zenler and all it offers!
What made you decide to use your chosen platform over others?
We chose New Zenler precisely for its "all-in-one" offerings that we listed above. It allows it to be a one-stop-shop for us as we manage our course and our workflow (and gives both of us easy access to everything!)
What other tools do you use to run your online course business?
We use Stripe for payment, Squarespace for our website, and Zapier to capture lead generation from our website to email list. Otherwise, everything is done from New Zenler!

What books or training programs have you found useful on your journey to a successful business owner that others might find valuable too?
We purchased a course by Madeline Mann on becoming a LinkedIn thought leader and that has been an incredibly insightful tool. Additionally, we have utilized StoryBrand's "Business Made Simple" membership platform and have loved the training they offer through their yearly membership (especially when it comes to marketing!).
Do you have any big mistakes you've made along the way that you'd be willing to share?
Our biggest mistake that we've made so far was hiring a copywriter. The truth is, no one knows our product better than we do. The copy that this copywriter produced didn't fully capture our hearts, our mission, our brand, and our product and we wish that was money we hadn't spent.  When we took the time to dig in, do the hard work of really identifying our ideal client, and then writing specifically to them… our copy just flowed naturally (and has helped us sell the course!).
Please share some idea of revenue.
Our original group coaching experience launched with 7 members and our second launch with the online course was with 10 members. We are a small but mighty group – so far we've made $5000+ in sales in just a few short months.
Please tell us a little about what the money you've earned from your course has done for you.
Financially, this helped us be able to spend more time with our kids. We are both moms to little ones (all 4 & under!) and love being able to have some extra income that allows us to have flexible work schedules and spend meaningful time with them.
In addition to revenue are there any numbers you would like to share?
Collectively we have been able to gain almost 7,000 followers on LinkedIn in the last five months. This was utilizing methods learned in Madaline Mann's Thought Leader course and consistently creating content / posting on LinkedIn (5 days/week for the last few months). It has been a fabulous way to engage job seekers and career pivoters through comments and messages and sell the Sweet Spot Careers course and experience.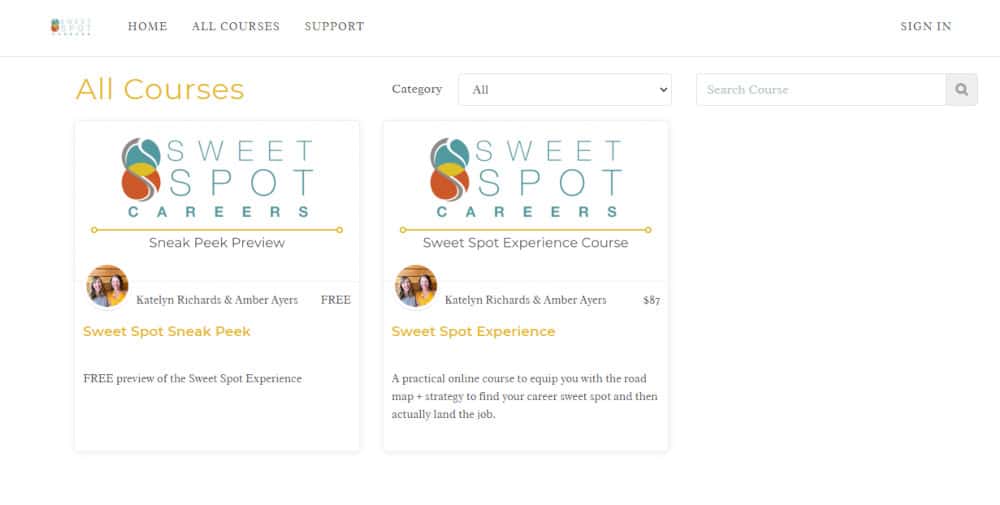 What has creating your course done for you personally?
We feel an incredible sense of satisfaction when someone discovers their sweet spot career and then lands their dream job. This is our sweet spot – coaching and guiding people! We wake up energized every morning ready to help more professionals.
Do you have a story of a transformation from any of your clients?
"Prior to doing the Sweet Spot course + coaching experience, I was working in a toxic environment with a bad boss and constantly in conflict with my co-workers. I left work most days completely exhausted and drained but had no idea how to make a change. Then, the unthinkable happened – my position was eliminated and I was laid off. I discovered The Sweet Spot Experience at just the right time.
The course + coaching fully equipped me to dive into my personality and strengths, and better understand what I really wanted when it came to my career. Using the assessments and exercises, I was able to articulate my value and tell my story in a way that landed me an incredible job at one of my dream companies – one that actually aligns with my values and desires. And this job is providing me the work culture and experience that I need to finally thrive! I'm so grateful that I can now say I LOVE who I work for and the work that I get to do on a daily basis!" -Lucy J.
What advice do you have for people just starting out?
Our biggest advice is just get started! Do one thing today to take action towards your course creation (Pick a platform to house your course in! Name your course! Create a course outline!) Whatever propels you forward. - Katelyn…
Click To Tweet
Taking that first step is the hardest part. Our only regret is that we wish we would have done this sooner.
Learn more about Katelyn Richards & Amber Ayers of thesweetspotcareer.com: