How Kasper Langmann & His Business Partner Grew SpreadSheeto.com to $35K/Month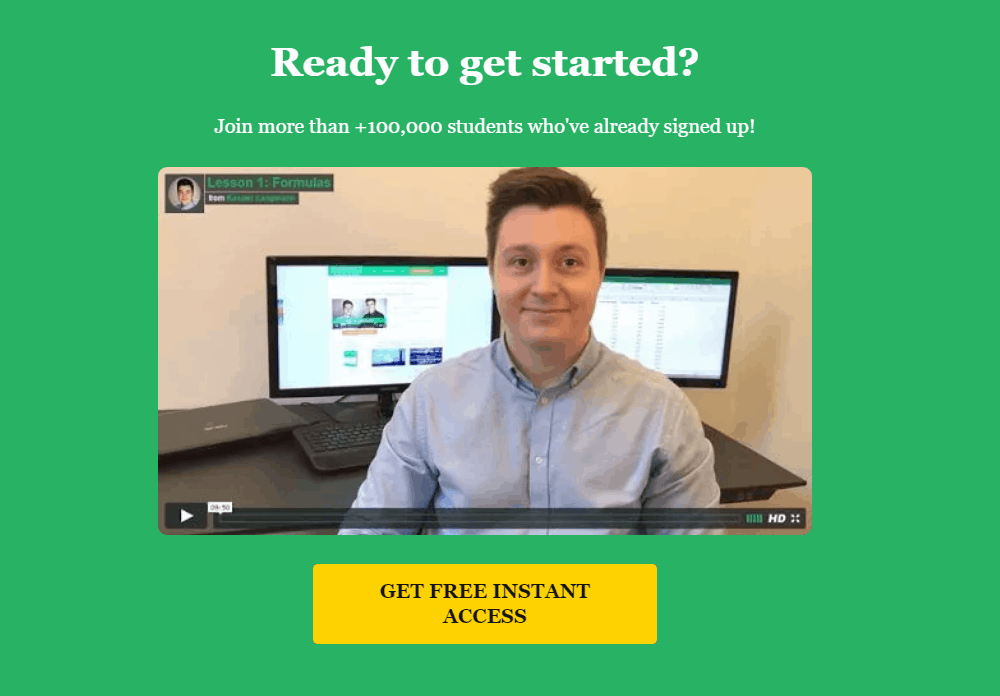 Our content is reader supported, which means when you buy from links you click on, we may earn a commission.
---
Who: Kasper Langmann
Website: spreadsheeto.com
Course Topic: Excel Training
Interesting Stats: $35K/month in sales in 2020
Who are you and what course have you created?
I'm a Danish guy and my friend (and current business) partner and I realized during our undergrad that we had knowledge and skills that people were willing to pay to access. We felt confident we could turn it into online educational content that could be marketed to people all over the world.
What market does your online course serve?
We reach quite a wide market, from self-employed business owners to employees of fortune 500 companies and even a few retired people who are interested in trying to harness the power of Excel to run their retirement, manage their investments, etc. We have people who want to learn VBA so that they are able to create macros that automate some of their more labor-intensive work processes and college and high-school kids who see Excel as a valuable skill to add to a resume.
What's the biggest benefit of taking your course?
The biggest advantage of taking one of our courses is an improved ability to organize and analyze data. This is a transferable skill that has applications in both professional and personal life. Knowing how to make sense and make use of information is valuable in and of itself, but is also a marketable skill set.
How did you get into the market?
As I mentioned, we came up with the idea during our undergraduate education when we realized that people were willing to pay to improve their understanding of one of the most important professional and widely used programs on the market. We started by offering free content and then slowly built-out or premium courses and services.
Why did you decide to create an online course in the first place?
I saw the potential. My friends and acquaintances were willing to pay me for access to my knowledge. I knew that most people had only a very basic understanding of this immensely important program. There was plenty of room in the online Excel learning niche. So I decided to put together a website and start offering modules on different functionalities.
Did you have any moments of doubt before you created/launched it?
My biggest doubt was in my ability to present well on screen and to be engaging enough to make learning Excel, which is not exactly synonymous with "excitement" or "fun," stimulating.
If so what made you turn it around and do it anyway?
Encouragement from friends and family, as well as a couple of professors, was vital to our success. The job market was uninspiring and I really wanted to work for myself and start towards real financial security and independence.
What's your online course like?
The free content includes video, text, and some exercises that help you put the learning into practice. The premium courses feature quizzes and much more contextualization. It is video-heavy (pre-recorded) with a lot of screen-sharing to help provide in-depth breakdowns.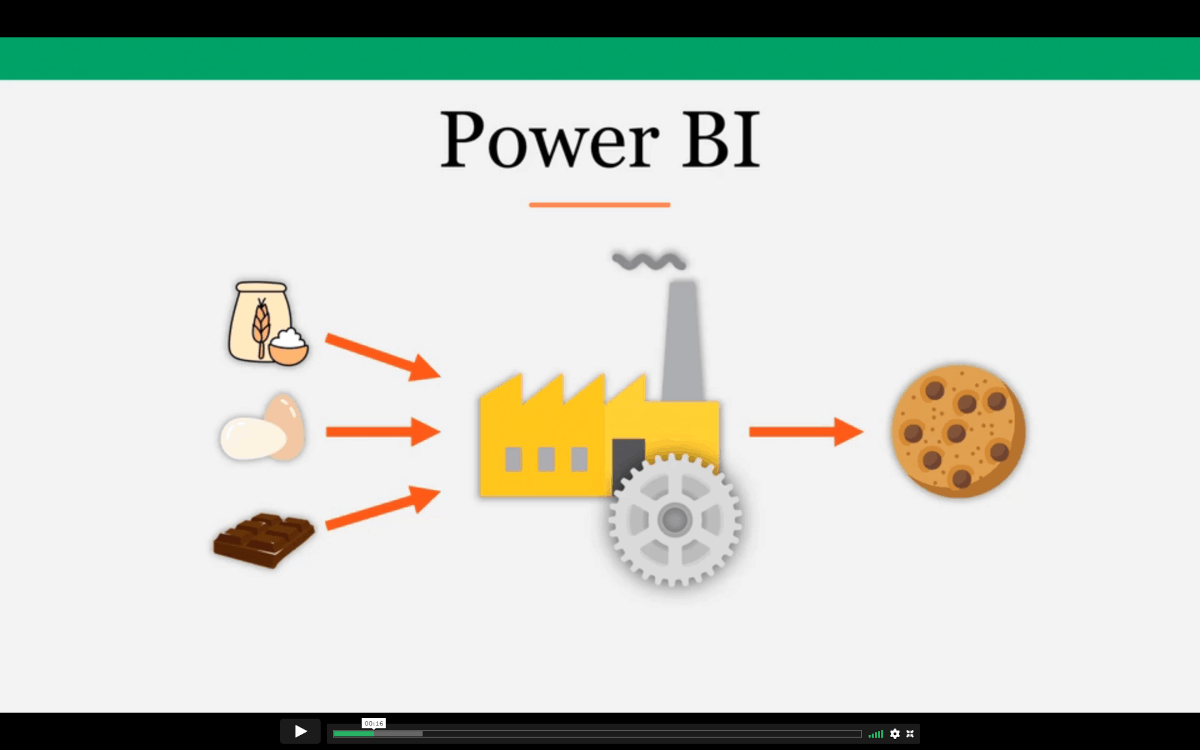 How long did it take you to create your course?
Creating the first course (our Zero to Hero), which is our flagship course, took a couple of months. I put it together somewhat quickly because I have saved a lot of my Excel projects over the years, so I had a lot of information and content to draw upon. I basically broke Excel down into what I felt were its constituent parts and then came up with sub-categories for each major functionality. Each module had a learning objective.
Tell us a little about the process of launching your course and getting your first sale(s).
Launching the course was done first through our own personal social media channels, which I think is probably par for the course as far as new online small businesses are concerned. Then we started working on our SEO, worked with some digital marketers, reached out to YouTubers and tried to appear on some podcasts.
Our first sale came around one month after our launch of Zero to Hero and it was through a contact at our university who had recommended us to a friend. - Kasper Langmann
Click To Tweet
Do you have a lead magnet?
Yes, and we have a lot of free content. This is what draws people in and once they see how quickly and effectively we improve their ability with Excel, they want to know and learn more.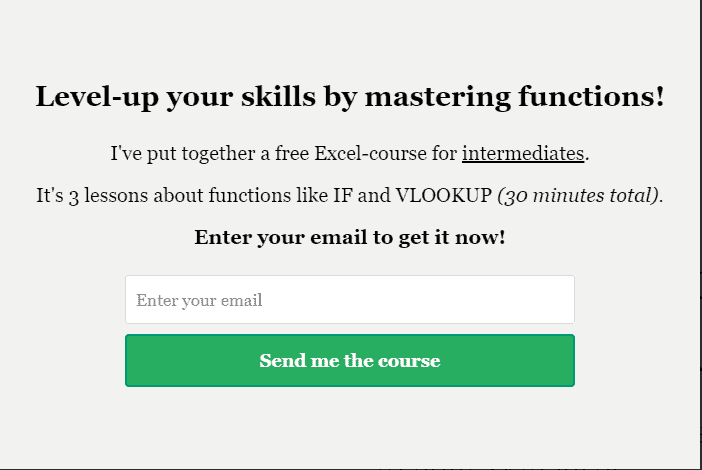 What's the traffic strategy that works best for you?
The traffic strategy that has worked best for us so far is our email marketing strategy. This gets people to sign up for our free content that we provide over email and then, after we have gained our customers' trust, we upsell. Oftentimes, however, we don't even really need to do much upselling because the course content speaks for itself. People want to keep learning.
What online course platform are you using?
We currently are not using any online course platform.
What tools do you use to run your online course business?
Loom and iMovie. Loom is what we use to film most of our tutorial and module videos. It is free and easy to use and the screen-sharing feature is what really makes the content worthwhile. That's because the viewer can follow along as you walk them step-by-step through each learning objective/module.
We use Macs, so iMovie is what we use to cut and edit the videos which, again, is another great free tool (if you're a mac user). We are really big on using free software for our content as much as possible to keep costs down and, in a sense, prove to ourselves and others that ideas and passion are the most important part of this.
If you have some technical know-how, good ideas, and a well-thought-out execution plan, you can absolutely start your business on a shoestring budget as we did without having to invest a lot of money in expensive monthly SaaS subscriptions.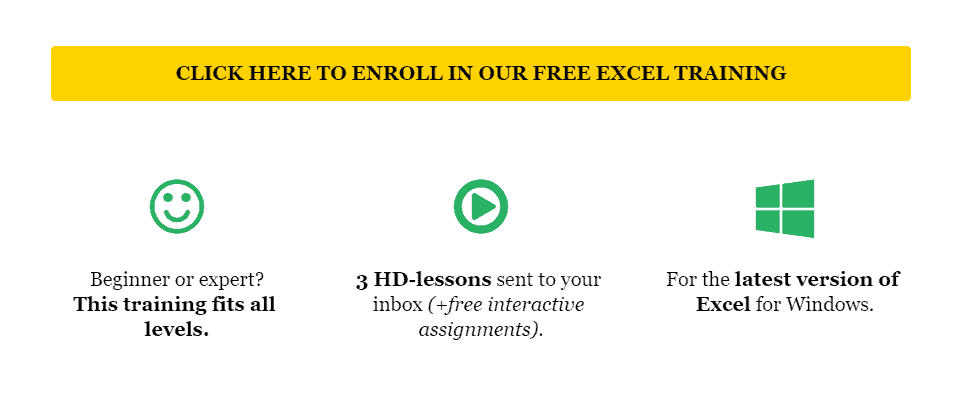 What books or training programs have you found useful on your journey to a successful business owner that others might find valuable too?
As far as books go, I have always taken to heart "The Lean Startup" by Eric Riles. I'm a big advocate of bootstrapping and of making do with what you have. I think forcing yourself to be resourceful helps you come up with your best and most creative ideas. This is a lot of what Riles is advocating for in the book. I tried to stick to this advice while we were budgeting and deciding what expenditures we absolutely needed to make and which ones we didn't.
"The Power of Habit" is another book that I read on the recommendation of a friend during Business School who told me it helped her radically rearrange her life and jettison some of her counter-productive habits. I had a few of those of my own and learning how to build a habit-oriented day really helped with my self-motivation while I was getting Spreadsheeto off the ground.
I don't like to give too many book recommendations because everyone needs a different combination of encouragement and enlightenment on their journey. Building good habits and learning to operate lean, however, are two principles that I would consider pretty universal.
Do you have any big mistakes you've made along the way that you'd be willing to share?
In terms of marketing, I was quite inexperienced when I started the company.  I immediately jumped into PPC when we should have focused on our email campaign early on. I was convinced that PPC and then solid word-of-mouth would be a good foundation upon which to build out more sustained SEO. Unfortunately, I didn't realize how quickly the PPC campaigns would add up.
We ended up hemorrhaging cash pretty quickly and had to abandon the PPC strategy in favor of something more organic and less costly. We use PPC now, but we have the cash flow (and the experience) to make better use of it.
Free content via email as a vehicle for paid services is a sound business model for online learning. It's also a good start-up phase strategy for new businesses. - Kasper Langmann
Click To Tweet
Please share some idea of revenue.
Average monthly sales throughout 2020 were around $35,000USD. Our Zero to Hero course remains our biggest earner and contributes to roughly 25,000 (71.4%) of our total monthly revenue. The VBA course, which is the most specialized Excel knowledge, naturally makes up the smallest percentage. We are working on trying to build relationships with different companies via targeted email marketing to increase this. The value of our organic traffic is still very low. But that is mostly because we have been highly focused on email marketing over SEO.

Please tell us a little about what the money you've earned from your course has done for you.
Financially, Spreadsheeto has allowed me to get a head start on saving for a home. I can also put money aside for other ventures and investments I am interested in. It has allowed me to help friends and family get their business ventures and ideas off the ground.
For instance, I own an apartment in Copenhagen with a friend. I have also been able to invest money into the stock market. Now that the business is somewhat self-sufficient, I have a considerable amount of time that I can dedicate to acquiring other skills. I take online courses in my spare time. I have also started practicing the piano again and am experimenting with making music.
What has creating your course done for you personally?
Creating Spreadsheeto has been great for my self-confidence. I always dreamed of starting my own thing and working for myself. I think a lot of young entrepreneurs are plagued by self-doubt. Then once you have achieved some level of success, you might be plagued by imposter syndrome. After you have a few back-to-back quarters of sustained success, you start to feel like "hey, I'm actually quite good at this."
Do you have a story of a transformation from any of your clients?
We publish our favorite testimonials on our website. It's hard to say which brings the biggest smile to my face. I think I like it when older clients really connect with Excel and realize just how powerful a program it is. I like the feeling that I have made someone more digitally literate and savvy.
What advice do you have for people just starting out?
I would tell anyone trying to get into the niche to make sure you are passionate about it. Passion shines through and is what ultimately convinces people to stick with you.
If you just see a business opportunity and it is not something you are going to remain interested in and passionate about long-enough to put your free core content together, it will be difficult to not only attract customers to your paid content but remain steadfast through the many lean months you will undoubtedly experience.
Learn more about Kasper Langmann of Spreadsheeto.com: