How Karolina Bartnik and Her Husband Became Relationship Experts, Quit their Architect and UX Design Jobs, and Now Travel as They Run Their Business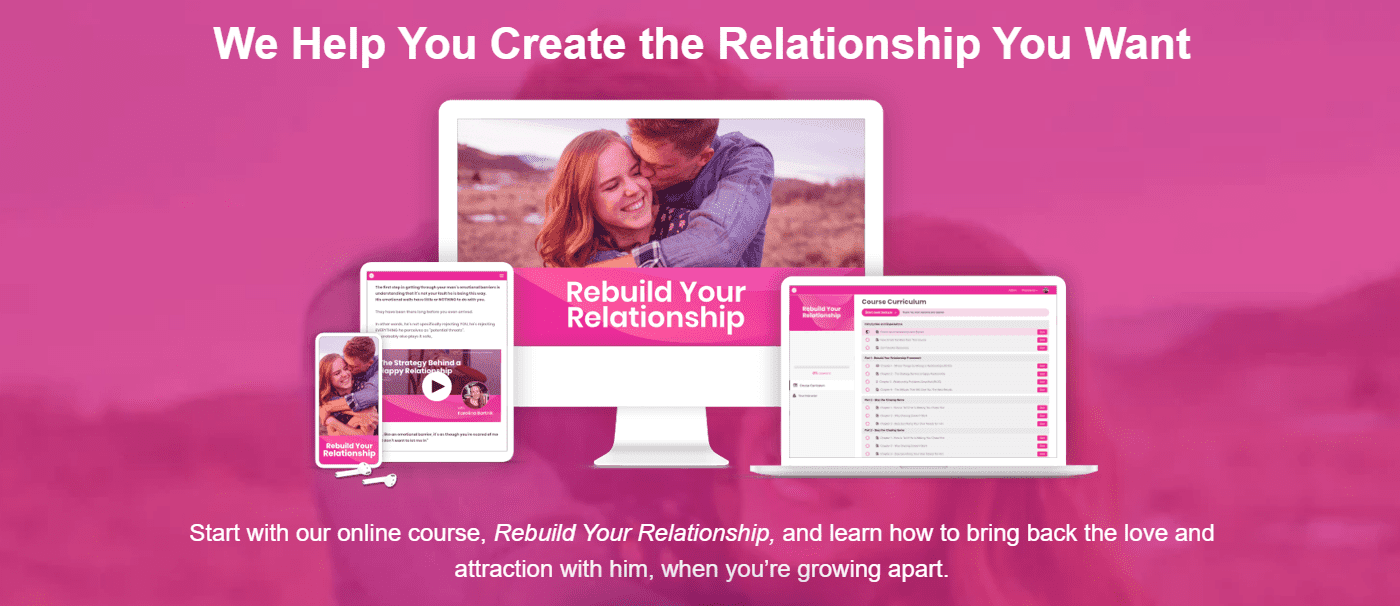 Our content is reader supported, which means when you buy from links you click on, we may earn a commission.
---
Who: Karolina Bartnik & Gabriel Brenner
Website: simplytogether.co
Course Topic: Relationships
Interesting Stats: 3k monthly visitors to 30k in just a few months
Who are you and what course have you created?
We're a marriage of an architect with a UX/UI designer turned into relationship experts. We help people with dating, relationships, marriage, and breakups via our blog, online course, and coaching.
We come from Vienna, Austria, and are currently moving around, enjoying our freedom and exploring the world.
Our course is called Rebuild Your Relationship.
What market does your online course serve?
We created our online course to help women with all the most typical relationship problems so that they can get more of what they want and need from their partners.
What's the biggest benefit of taking your course?
You can improve your relationship. Fight less with your partner and enjoy the time you spend together more. It also helps you feel closer and more connected in your relationship and prevents breakups.
How did you get into the market?
We made our course mostly based on our own personal experiences.
We struggled a lot in the first years of our relationship, we even broke up because of this. But we managed to turn it all around, we fixed things and now we're happily married.
Other couples started asking us how we managed to get along so well and keep the spark alive over the years of being together. This is when we realized everyone is struggling with the very same relationship problems we once did.
We first started coaching couples one by one, but we discovered there was a more scalable approach to this. This is when we put all our knowledge together and created the Rebuild Your Relationship course.
Why did you decide to create an online course in the first place?
We were looking for passive sources of income and also ways to scale our business. Our dream was to be able to quit our full-time jobs and travel around the world, which we are now doing!
We were also frustrated with our jobs. I was an architect and my husband worked as UX/UI designer. We both felt that the work we were doing professionally often didn't bring any results. We were sinking in countless hours perfecting designs that were then not used or changed last minute.
So we longed to feel like what we do matters and has real value to people. We hoped that our online course will help women fix their relationships and they'll become happier because of it.
Did you have any moments of doubt before you created/launched it?
We had lots of struggles. We're both designers by education, so the layout, color scheme, and the whole graphic side of things took us way too much time. We tried to get it all to be coherent and modern. We got stuck with this many times and obsessed over details that didn't matter in the end.
If so what made you turn it around and do it anyway?
We helped each other become unstuck, by dividing the work and setting deadlines. We also gave each other plenty of reassurance that the work we were creating is really good and looked great.
What's your online course like?
It's mostly video with some written text and printable PDFs.
How long did it take you to create your course?
It took us almost 5 months. We tried to follow the Create and Go method from their Six Figure Blogger course.
We started off with the course outline and design side of things. This part of work is what took us much too long. Once the outline was finalized, we started outlining each lesson and creating PowerPoint presentations for them.
We wanted to complete outlining everything first but ended up outlining each lesson, making the PowerPoint, and then recording the video right away.
After we were done with the course creation, we still had to put together a sales page and an email funnel.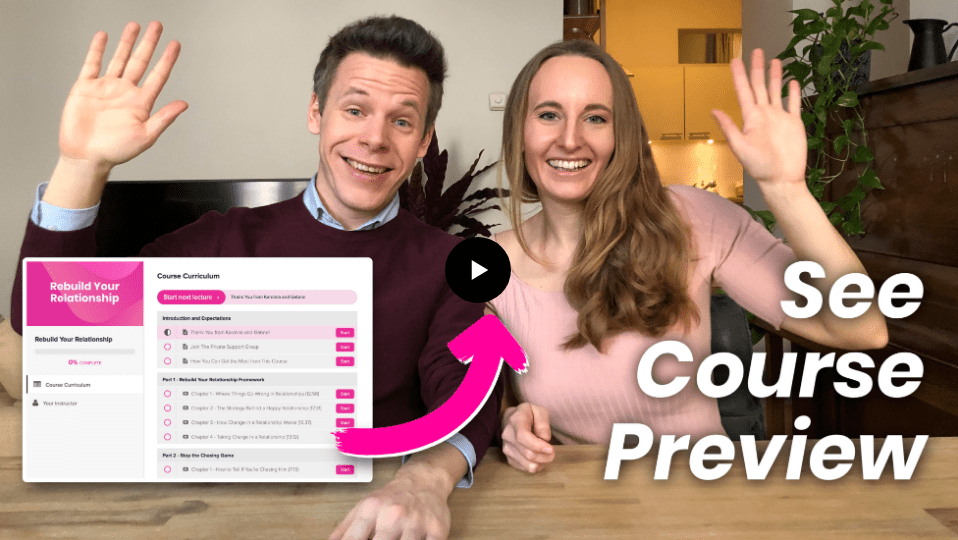 Tell us a little about the process of launching your course and getting your first sale(s).
When we first launched we didn't have much of an email list. So we actually didn't make any sales in the first week. It made us feel terrible and worry that it was all for nothing.
Luckily, in the second week after launching we made our first 5 sales. They rolled in one after the next! - Karolina Bartnik
Click To Tweet
Do you have a lead magnet?
We have a 5-day Relationship Challenge PDF as our lead magnet.
It's basically a snippet version of our online course. It gives people a taste of what they'll get if they purchase the whole product.
What's the traffic strategy that works best for you?
For now, we're driving organic traffic to the sales page. We initially tried driving organic traffic from Pinterest. It even started working out, we were seeing some explosive growth. We jumped from 3k monthly visitors to 15k, to 21k in two months. But then Pinterest did an update and all that traffic died down completely.
Luckily the content we created started ranking on Google a couple of months after our Pinterest traffic died down.
So far we also experimented with Facebook and Pinterest Ads but didn't manage to make them profitable.
We might try out Google Ads in the future.
What online course platform are you using?
I'm using Teachable as my online course platform. Overall I think it's great. Setting up the course and managing it is pretty straightforward. The only thing that was a big problem for us was their sales page editor.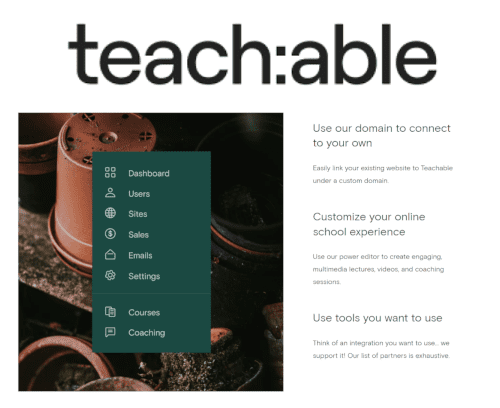 Check Out Teachable
Teachable is one of the top online course platforms used by successful course creators interviewed on coursemethod.com. It is easy to set up and build your site pages, and the course area looks great. 
Price Range: $0 (+ transaction fees) to $299/month
Most Popular Plan: Pro Plan at $119/month
Annual Discount: Yes, take 17% off!
Free Trial: Try out Teachable's core features for free
*Our content is reader supported, which means when you buy from links you click on, we may earn a commission.
Are there any features you wish it had?
We wish had a better editor for sales pages.
They used to have a different editor in the past. It looked like it offered more customization. But when we started making our sales page, we were already with the new interface.
It was unintuitive and required much more custom code to make things look good.
We wish Teachable either brought back the old editor or made the new one more customizable.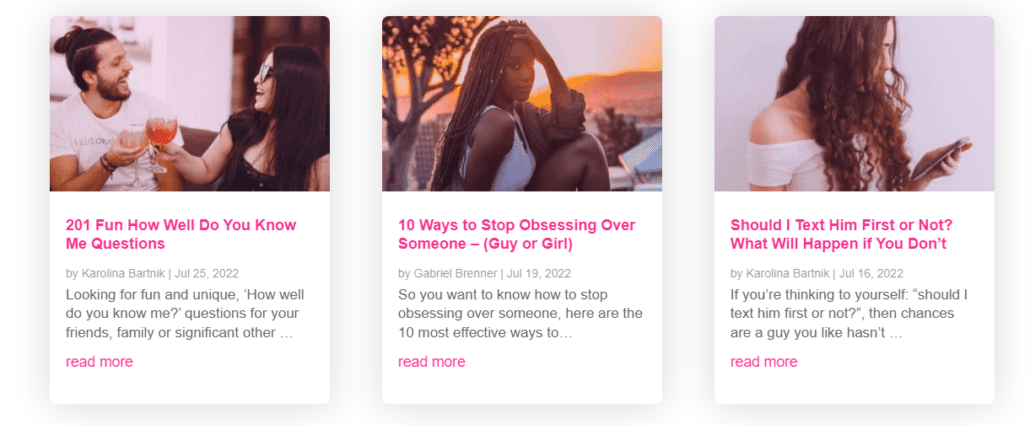 What made you decide to use your chosen platform over others?
We decided to use Teachable based on recommendations from other bloggers.
We saw that a lot of successful blogs were selling Teachable courses. So we thought that it must work well and seemed easiest to set up.
What other tools do you use to run your online course business?
We use Convertkit for email marketing and email funnel.
We also have a WordPress website with Divi theme, where we promote our online course.
We're using Yoast, SEM Rush, and Ahrefs for SEO.
WP Rocket and Cloudflare CDN for speed optimization.
Simply Schedule Appointments for coaching.
What books or training programs have you found useful on your journey to a successful business owner that others might find valuable too?
We find most guidance and inspiration by following people who already achieved the goals we set up for ourselves.
This is why we purchased the whole course bundle from Create and Go and tried to replicate their journey to success.
We also listened to Pat Flynn's podcast for inspiration and also tried one of his programs too.
We follow Shelby Church on Youtube, she often talks about alternative ways of making money.
Lately, we discovered The Iced Coffee Hour podcast, where we get to hear lots of successful business stories of many different kinds.

Do you have any big mistakes you've made along the way that you'd be willing to share?
Our biggest mistake was sticking too long with things that weren't getting us any results.
We tried to get traffic from Pinterest and it just wasn't happening. We should have just given up and invested our time into SEO right away.
Please share some idea of revenue.
Our revenue goes up and down every month. We were also hit pretty badly by the last Google algorithm update. But on average we make about $500 a month from Rebuild Your Relationship sales, which is a nice little addition to our other revenue streams from our online business.
Please tell us a little about what the money you've earned from your course has done for you.
Initially, having the extra $500 a month was like getting a bonus paycheck regularly. We used our first revenue to buy a new laptop. It wasn't the revenue of our dreams, but it's a nice addition that we hope to scale in the future.
Right now we have three revenue streams: coaching, online course, and ad revenue. All these combined allowed us to reach our goal: quit our jobs and travel the world (currently on a budget). - Karolina Bartnik
Click To Tweet
The best thing about online course sales is that, unlike coaching, it's completely passive. This is why we definitely are going to create more courses in the future, to automate things and be able to have even more time to ourselves.

In addition to revenue are there any numbers you would like to share?
Our biggest success was that we aimed to publish a lot of fresh content for Pinterest that somehow ended up ranking on Google. This is how we grew from 3k monthly visitors to 30k in just a few months.
What has creating your course done for you personally?
Creating our online course was definitely a huge learning experience for me. It made me come out of my comfort zone and put myself out there. It's very empowering and freeing. It's also amazing to find out that our work makes a real difference in some people's lives.
Do you have a story of a transformation from any of your clients?
One of our clients really struggled to get her needs met in her relationship. Her boyfriend had a lot of trust issues from his previous failed marriage that led him to keep her at a distance all the time. He didn't want to introduce her to friends and family, didn't make an effort to involve her in his life, and was overall acting distant and disinterested.
Our course helped this client to find her own voice and set boundaries. She gained much more power in the relationship, which made her boyfriend feel safer and trust her more. Now she is involved in everything and gets to fully participate in his life. They went from being on the verge of a breakup to happily together just in a few weeks.
What advice do you have for people just starting out?
Starting an online business is a long journey with lots of unexpected turns. So don't worry about getting things right the first time. It's not going to happen anyway… Don't try to get things to be perfect, try to get them done instead.
Learn more about Karolina Bartnik & Gabriel Brenner of simplytogether.co: