How Jure Pučko and His Partner Grew Doctrina.biz Into a Highly Regarded Training Company for Healthcare Providers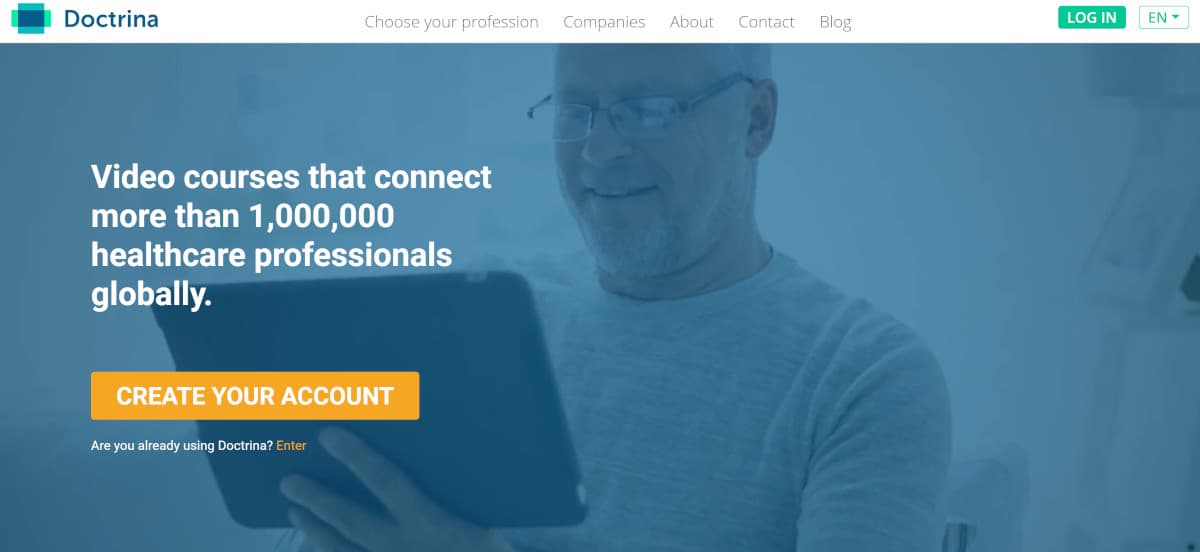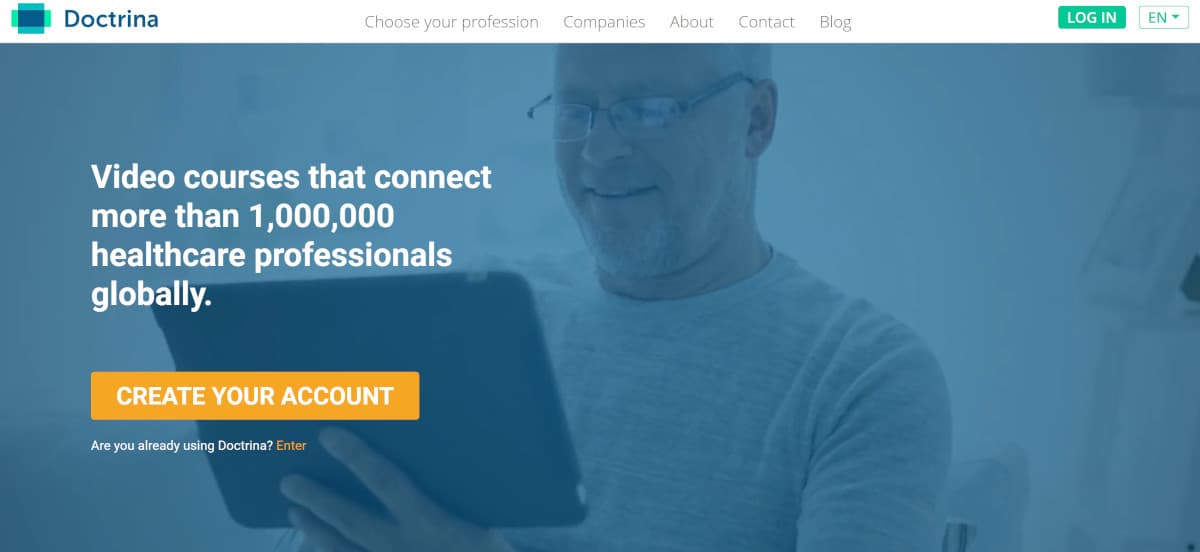 Our content is reader supported, which means when you buy from links you click on, we may earn a commission.
---
Who are you and what digital training company have you created?
Doctrina is an e-learning platform that offers short video courses connecting more than 1,000,000 healthcare professionals globally. The content is divided into two main pillars: product-focused videos and more editorially complete modules. We talk about disease awareness, present diagnostics & treatments as well as available therapies in the modules.
What market do your online courses serve?

We are presented globally, though the majority of our users come from Slovenia, Croatia, Romania, Poland, and Turkey.
What's the biggest benefit of taking your courses?
New knowledge on awareness, diagnostics, treatments, and products  – we try to be up to date as possible with our content.
How did you get into the market?
My cofounder Tomaz and I were both working in the pharma industry. We were always wondering if there was a more efficient way to educate health care providers besides the traditional way – sending sales representatives to visit doctors and pharmacies. There had to be a more efficient way.
We were coworkers in the same company, already attending webinars on different subjects and decided to test out our business model in the pharma industry. At first, we were testing on our local market in Slovenia. We got really good feedback in under 3 months. After that, we expanded to 2 new countries where they have the same problems and the same solution worked.
We got an angel investment of 50K early from a local drug wholesaler Salus d.d. who embraced our idea from the start. Not only with money but also with opening doors and advocating.

Did you have any moments of doubt before you created/launched it?
The struggle is a part of the process, you have to learn to embrace it.
What are your online courses like?
Video, always.
How long does it take you to create a course?
It takes 1-2 weeks to create a course.
We like to be very organized with our production, so we divide our production into steps.
1. Brainstorming
The most important thing when creating a course is to understand WHY, for WHO and WHAT you wish to communicate to your audience. - Doctrina.biz
Click To Tweet
We like to think about every course we do as a project. This keeps you more focused and makes the process much quicker. So, we always start by brainstorming about the content – intending to answer the WHYs, WHOs, WHATs from the first sentence. It's all about putting yourself in the shoes of your audience. How motivated would you be to watch an hour-long lecture with boring slides?
Doctrina delivers content in a microlearning video format. This type of video is ideally 8 minutes long maximum and focused on a single topic or objective. This gives learners the ability to consume, process, and reflect on each concept.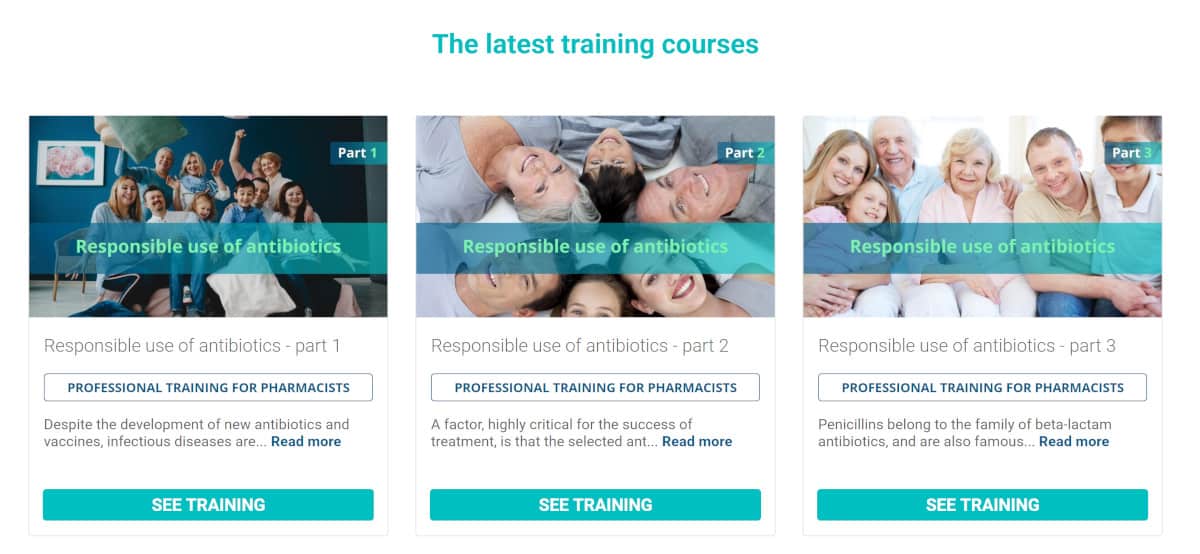 2. Timeline
We like organization throughout the whole production process. Therefore we first confirm the project timeline, book the recording studio, then the recording team, etc.
3. Content development
The final video should be as engaging as possible. We like to keep this in mind from the start – or we can also say from the PowerPoint presentation on. 🙂
The PowerPoint presentation serves as a content skeleton. We equip it with notes we use for the voice-over or live recording, and we encourage our authors to include the main points and meaningful graphics on the slides.
4. Recording
Once we define our content skeleton, we move on to the live recording or voice recording. Some of our courses are based on mixed media and some on a live recording – this depends on the author, topic, title, etc.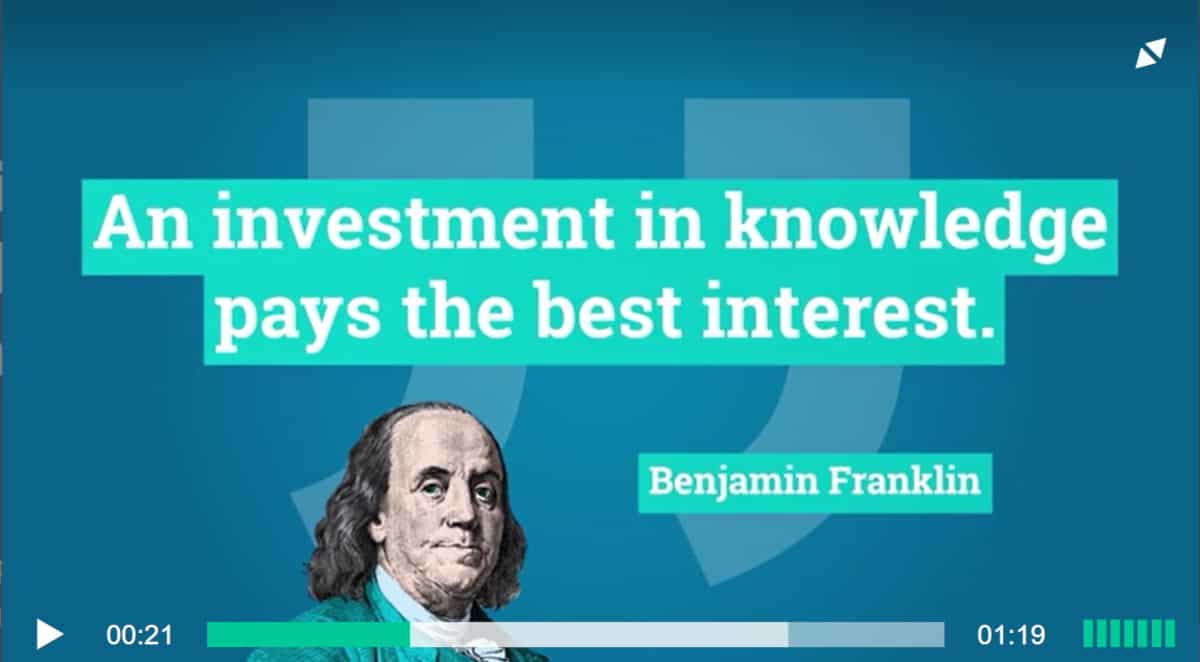 5. Production
When we have all the materials ready, we start with the video montage. The job of our video editors is to put all content features on the same style denominator, including animation, etc.
To make a video more effective and enjoyable with animations I would recommend using dynamic visuals that stimulate the cognitive brain and create an emotional experience. - Doctrina.biz
Click To Tweet
Animations are attention-grabbing, help you explain complex ideas and can show a process much more simply.
Doctrina produces e-learning videos equipped with pronounced text entries, elements in constant motion and animated graphics (for example plotting graphs, with gradually changing values).
6. Review
The production usually takes 3-4 days and the last step before going live is the review. We offer new knowledge about RX and OTC medicines and medical devices, disease awareness, and other health-related topics, so it's super important we fact check and review all features published on Doctrina.
7. We are now live!
Every video published on Doctrina is equipped with a knowledge test, so our authors also prepare 3 to 5 multiple-choice questions and each question provides at least three answers, of which only one is correct. These are comprehension questions which the user answers after completing the course (to show that they have understood and absorbed the information).
Do you have a lead magnet?
We promote our e-learning videos through dedicated landing pages, ads on social media, community management as well as with the help of more traditional tactics – for instance, call centers, flyers, etc.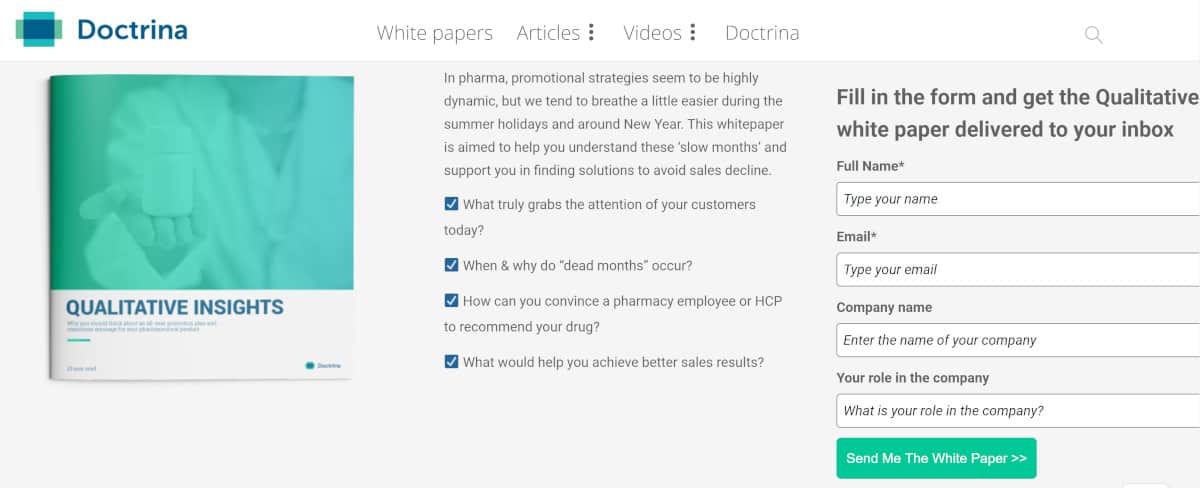 What's the traffic strategy that works best for you?
I think outsourcing the platform was a good idea which enabled us to start and test fast.  We were very lucky to get amazing people on board as first employees who believed in our vision and were as dedicated to success as were we. The first few hires were made in sales and later we got amazing people to help us in marketing and growth. Fortunately, we secured an investment fast which helped us to expand quite quickly.
There was a harsh learning curve on opening a business in a different country, leading the team and keeping the energy and vision as strong as in our home country. We did not succeed as planned but it helped us with our pivot to selling globally, from our home country with a smaller team. Everything happens for a reason and so did this I guess.
What online course platform are you using?
We developed our own platform for Doctrina.
What other tools do you use to run your online course business?
We use everything that the internet offers 🙂

What books or training programs have you found useful on your journey to a successful business owner that others might find valuable too?
Here are a few of the top books I've benefited from:
Please share some idea of revenue.
$90,000 REVENUE/MO.
In addition to revenue are there any numbers you would like to share?
We have 2 founders and 10 employees.
We reach over 1M healthcare providers with knowledge about RX and OTC medicines and medical devices, disease awareness, and other health-related topics, using our video platform. Our clients are pharma companies who want to get their messages to healthcare providers. With our technology and team efforts, we have helped over 60 companies worldwide to grow since 2013.
Doctrina has an average view rate of more than 50%. Almost 92% of all our users say that they would recommend our platform to their colleagues.

What advice do you have for people just starting out?
Test as much as possible, ask as much as possible, don't make predictions, put yourself out there (visit events, go to dinners, and network).
Learn more about Jure Pučko and Doctrina.biz: