How Jonathan Lautermilch Started a Multiple 6-Figure Course for Fitness Pros

Our content is reader supported, which means when you buy from links you click on, we may earn a commission.
---
Who: Jonathan Lautermilch
Website: fitprocollective.com
Course Topic: Fitness Professionals
Interesting Stats: Facebook community of over 3k members
Who are you and what course have you created?
I am the Co-owner of Fit Pro Collective and CEO of Smart Shark, a proud husband, and soon-to-be father. In both of my companies, we're on a mission to help as many coaches as possible get what they're worth in every area of their life.
We have a few courses but, our main staple course is Fit Pro Collective which is for Fitness Professionals wanting to grow and scale online.
What market does your online course serve?
Our Fit Pro Collective program serves Fitness Professionals and Gym Owners looking to grow and scale their businesses online. We've helped hundreds of coaches and gym owners do so by pairing the right tools and tactics with our servant-based leadership culture.
What's the biggest benefit of taking your course?
You get to do life with those winning in every area of their life who are where you want to be.
How did you get into the market?
We've been in business for 4.5 years with Smart Shark and 2.5 years with Fit Pro Collective. Fit Pro Collective was born out of necessity with the growth of Smart Shark. So I brought on a business partner to help with Fit Pro Collective and we've been changing lives ever since. 
Why did you decide to create an online course in the first place?
We created Fit Pro Collective because at the height of the pandemic it turned the fitness industry upside down. Personal trainers were now forced to either shut down or be willing to pivot to online. We knew we had to help and thus created Fit Pro Collective to help those navigate the online business realm.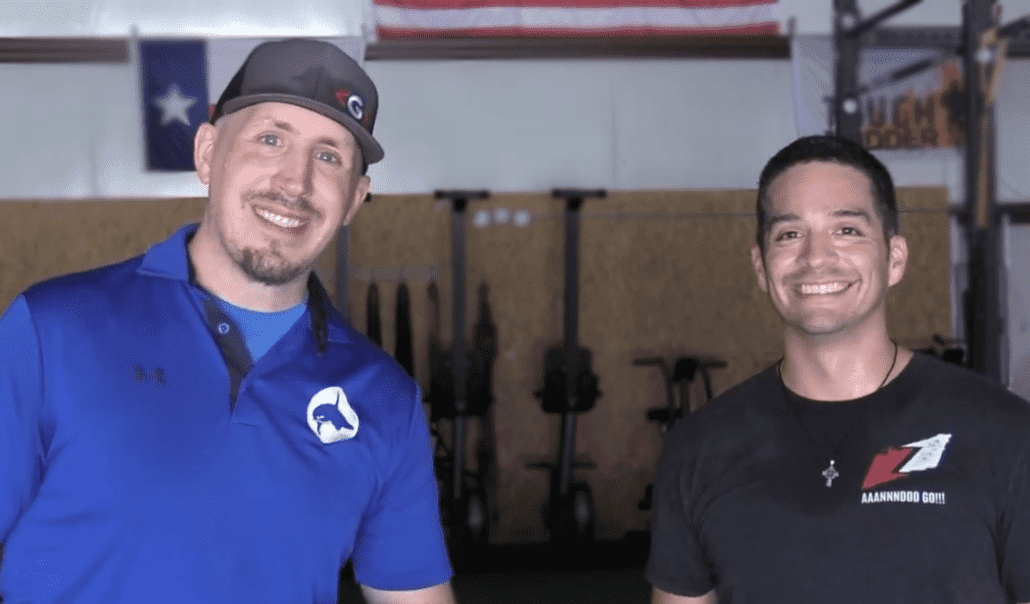 Did you have any moments of doubt before you created/launched it?
Making the content wasn't easy but, it was simple. We are blessed to have a learning and development expert on the team who helped us navigate how we format the content. I always knew that if we could find coaches who were willing to do the work the program would work as everything we teach is from our own personal experience.
What's your online course like?
It is video based mixed with action-oriented learning. We provide our training through easy-to-understand and absorb videos that we pair with what we call a "stretch assignment." That assignment is where we ask them to implement what we just taught them. By infusing action steps and keeping it simple, it's helped launch hundreds of Fitness professionals' careers and businesses.
How long did it take you to create your course?
We created and filmed all the training within 45 days. We mapped out all of the training and then created a filming cadence with a deadline.
Tell us a little about the process of launching your course and getting your first sale(s).
We launched our course by hosting a business boot camp which was free to join. From the boot camp those that resonated with how we operate and what we shared, decided to join. We believe in helping people by actually helping them first and it hasn't steered us wrong.
Do you have a lead magnet?
Yes, we have sections of our paid training we have packed up and given away for free that works as a lead magnet for us. It literally gives away some of our best stuff and lets them get a good feel for how we do business and life.
What's the traffic strategy that works best for you?
Our traffic comes mainly from Facebook Groups and our personal pages. SEO and podcasting drive solid traffic for us as well.
What online course platform are you using?
We use WordPress with the Learndash plugin and we like this set-up. There aren't any features we wish it had.
*Our content is reader supported, which means when you buy from links you click on, we may earn a commission.
What made you decide to use your chosen platform over others?
We wanted more control so we tend to use software platforms to accommodate that.
What other tools do you use to run your online course business?
We use Facebook groups and Go High Level as a CRM which helps with text reminders.

What books or training programs have you found useful on your journey to a successful business owner that others might find valuable too?
Books: Extreme Ownership, Can't Hurt Me and Social Media Millions
Programs: Apex
Do you have any big mistakes you've made along the way that you'd be willing to share?
The biggest mistake I made when it comes to courses was putting too much information in them. It ends up becoming overwhelming to the client which leads to inaction. - Jonathan Lautermilch
Click To Tweet
That's why we redesigned our course with one thing in mind, "what's the fastest path to a win?"
By keeping the program focused on the result vs. how much information we found our clients were able to focus less on figuring out what to do and spend more time on actually DOING IT.
Make your programs focused on getting your people results first.
Please share some idea of revenue.
We do multiple 6 figures.
Please tell us a little about what the money you've earned from your course has done for you.
We have invested most of it back into the business but, we've got a few life upgrades along the way such as a new home which I am truly grateful for.

In addition to revenue are there any numbers you would like to share?
We have a Facebook community of over 3k members and when I started we had zero.
What has creating your course done for you personally?
It's forced me to only focus on the things that work which has only made me better. It's also helped hundreds of coaches in over 9 different countries by this point build not only a business but, a life.
Do you have a story of a transformation from any of your clients?
We have dozens and dozens of testimonials but, the one that sticks out the most is a client we have who is currently living in Ukraine. He is living in a bunker with his family due to the war and his gym got shut down. So he reached out to us and is building his online business as we speak. He's already generated triple the amount of income he was making before and now he can do it from anywhere.
He is the epitome of what getting what you're worth looks like.
What advice do you have for people just starting out?
My best piece of advice for people starting out is to truly understand this.
You have to serve on the level you're on before you get to serve on the level you belong. - Jonathan Lautermilch
Click To Tweet
Meaning that most course creators pick niches that they aren't truly qualified for the cause they are focused on the money they could make vs. the impact they could generate.
I didn't pick the fitness industry because, of the money. The fitness industry picked me over 15 years ago when I knew fitness was something I was passionate about.
So when it came time in my career to become the coach of coaches, I knew I could generate an impact there.
Since then I've moved into other industries due to how well I was able to help fellow coaches in the fitness industry.
When you serve well on the level you are on, it will lead to serving on bigger and better levels.
Learn more about Jonathan Lautermilch of fitprocollective.com: