Jessica Tappana Gives Therapists the SEO Tools She Wished She Had When Starting Her Practice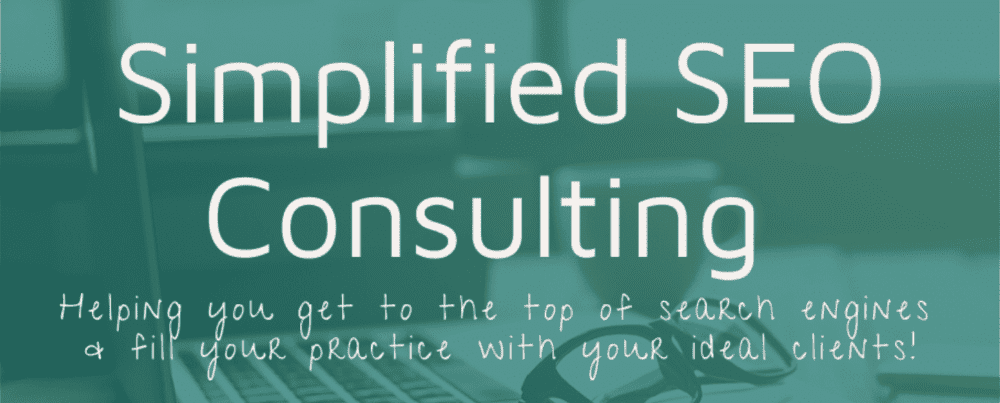 Our content is reader supported, which means when you buy from links you click on, we may earn a commission.
---
Who: Jessica Tappana
Website: simplifiedseoconsulting.com
Course Topic: SEO for mental health professionals
Interesting Stats: Earned $3,000 in 4 days from Black Friday sale
Who are you and what course have you created?
I am the founder and owner of a search engine optimization business for mental health professionals called Simplified SEO Consulting. We have created DIY online courses for our clients who want to learn how to boost their SEO themselves.
We have courses on building backlinks, using blogging to improve your SEO, along with more comprehensive courses that dive into various methods that we recommend to improve your SEO. You can find all of our courses here.
What market does your online course serve?
The people who typically purchase our online courses are therapists, private practice owners, life coaches, and other individuals in the field of mental health who are trying to advertise their services to potential clients. In the past, therapists and counselors used to build up their practice primarily through word of mouth, but now most clients go to Google to find a therapist in their area. Because large corporations like BetterHelp have such a large budget for SEO, many small practices won't show up in search results until they start actively working on their SEO. Our DIY courses allow these small practices and solo practitioners to work on boosting their SEO in ethical ways to reach more clients in their area.
What's the biggest benefit of taking your course?
At our practice, we offer "Done-For-You" services, 1:1 trainings, and DIY courses. The benefit of working through our online courses is that our clients are able to better understand how SEO works for themselves, which enables them with the ability to boost their own SEO and continue to maintain their SEO through methods that work for them.
For some this might be blogging, for those who don't think they have the time to write blogs at the moment, it might be building backlinks, or doing keyword research and incorporating those keywords into their site. Learning SEO yourself might take more time than having us do it for you, but you'll acquire the skills and knowledge to work on your SEO at your own pace, and maybe help colleagues with it as well!
How did you get into the market?
I am also a therapist and the owner of a private practice in Columbia, Missouri called Aspire Counseling. When I created my website for my practice, I first started learning about the value of SEO for marketing purposes. I did my own research and started trying out various methods to build up my SEO. Now my website pops up on the first page of Google search results for clients who are looking for therapy in our area. I had colleagues inquire about my SEO abilities and realized that a lot of therapists weren't familiar with SEO – since it's definitely not something you get taught in grad school! So I started marketing my services to other mental health professionals and eventually I created DIY courses for those who wanted to learn how to optimize their own site as I did. Now we've helped hundreds of clients boost their SEO all over the country, and abroad!
Why did you decide to create an online course in the first place?
When we first started our business we primarily offered "Done-For-You" SEO services where we optimized our clients' sites for them. However, we discovered that many small business owners and solo practitioners didn't have it in their budget to outsource their SEO – especially if they didn't have much of a caseload yet. DIY courses allowed us to share our knowledge with these clients at a much lower price point. At first, we only had a course or two, but when we saw that they were successful and that clients were interested in learning more we created a variety of courses that cover different topics.
Did you have any moments of doubt before you created/launched it?
It definitely felt like a risk at first since we spent a lot of time creating the courses and had to hope that people would be interested in them enough to purchase the courses. At first, our numbers were a bit lower than we had hoped, but as our business has grown they've become more successful. Our most recent Black Friday sale actually had many more purchases than we had anticipated which was very exciting for us.
If so, what made you turn it around and do it anyway?
One of the things that made it feel "worth it" even though it was a risk was simply that I wanted to help give therapists the tools I wish I had when I first started learning about SEO. If only a handful of people took the course I would have potentially helped them get connected with more clients, which is very rewarding!
Another factor that I considered was that even if I didn't have many clients purchasing the course by itself, I was able to build them into our training packages and offer them at a discounted price for our "Done For You" clients who wanted to learn more about SEO for themselves. We even use the courses as training materials for our new employees, so I knew the courses would be useful in multiple ways.

What's your online course like?
Each course is a little different, however, the format is all fairly similar. The bulk of the courses are videos by me and other SEO Specialists on our team. I wanted to use videos because I think it's helpful to have the concepts explained by someone and it gave me the ability to show clients how to put the concepts into practice on their site.
I often "share my screen" and show clients examples of the methods I use, but we also walk through powerpoints as well so our clients are able to get a clear understanding of the terms and concepts we're using. However, there are also elements of the courses that are written text that cover various SEO tactics. Since the videos are more labor-intensive, the written elements allow us to create courses that are more budget-friendly.
How long did it take you to create your course?
It took me a considerable amount of time to create our first online course. The most time-consuming aspect of that process was filming the videos where I lead users through various methods of boosting their SEO, especially since technical issues, interrupting children, or other distractions can interfere with the video and cause you to start over. The written text part of the courses wasn't nearly as time-consuming since I was able to sit down and write it out without worrying about the environment I was in or whether my children would be a distraction.
I was also able to pull some of the content from emails and blogs I had written about SEO and then add more detail that was specific to the course I was creating. Since creating my first course I have been able to streamline the process a bit – especially since my team can help me in creating and revising the content.
Tell us a little about the process of launching your course and getting your first sale(s).
I knew I wanted to create an affordable course that taught therapists about SEO for about a year but was nervous to launch my first course. Luckily, a friend had a lot of experience creating courses and gave me some great ideas! I sent an email to my email list explaining what I hoped to create, asking what they'd like to see me include, and about how much they would pay. From that, I got a decent number of responses which validated that there was an audience for this course. I certainly saw some outliers with price but found there was a common range so I set the price in that range.
Then I offered it at a discounted "pre-sale" price. I only made a few hundred dollars off that pre-sale but I was able to use that to book a hotel room to record it in (so I could focus without distractions) and over the course of two days I recorded all of the videos that would be included. My first launch was imperfect so I've done more marketing over time and made updates to that course but it's still my best selling course. This year I'm going to replace it with an updated version incorporating much of what I learned along the way.
Do you have a lead magnet?
We don't offer a free trial, however many of the people who purchase our courses have had a free SEO consultation with one of our staff members to learn more about our services (and then they decide to try boosting their own SEO with one of our DIY courses instead of outsourcing) or they have heard me speak or met me at a conference. They also may have read our blog posts or are a part of our mailing list which both offer a glimpse into our expertise. Additionally, we work with many podcasts hosted by our colleagues to advertise our courses and typically we promote discounts on those podcasts to market our courses to listeners.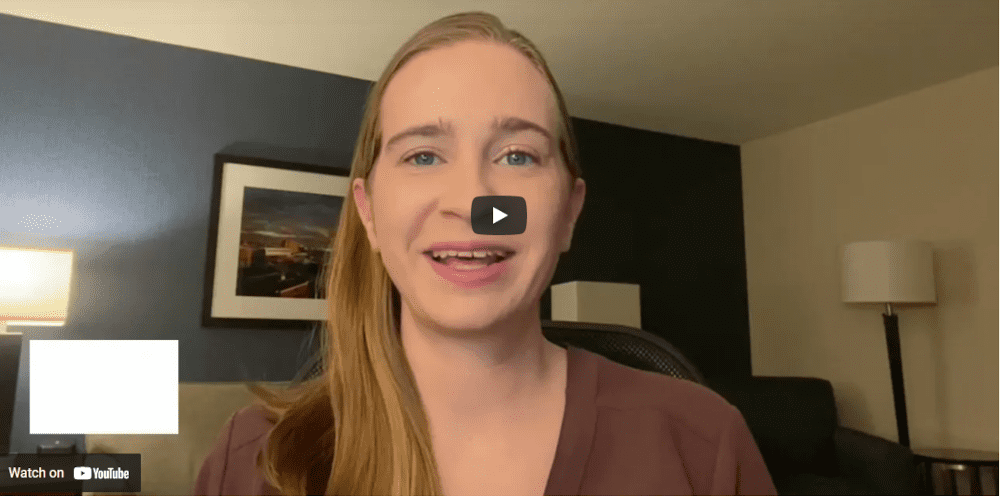 What's the traffic strategy that works best for you?
That's a tough question!
I think the strategy that has worked best is simply having multiple traffic strategies going at the same time. - Jessica Tappana
Click To Tweet
Podcast ads, affiliate marketing, email campaigns, and good old-fashioned networking have all helped to market our DIY courses. It's difficult to assess which traffic strategy has worked best since we often hear from clients that they heard about us on a podcast but then they also heard me speak at a conference, or that they had a friend speak well about our services and then saw a stranger mention us in a Facebook group.
When we first started we tried to do as much marketing ourselves as possible, simply because we didn't have the budget to pay for Podcast ads, but since then we've expanded our marketing efforts to include all the traffic strategies I mentioned.
What online course platform are you using?
We use Teachable to create our courses.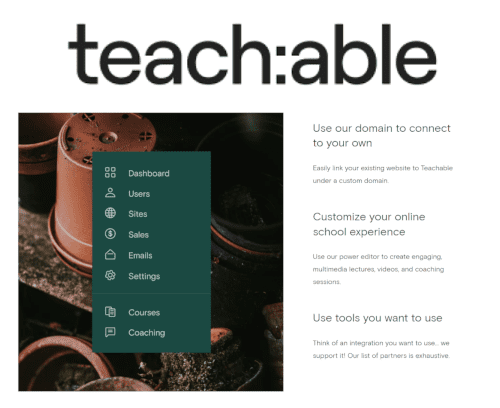 Check Out Teachable
Teachable is one of the top online course platforms used by successful course creators interviewed on coursemethod.com. It is easy to set up and build your site pages, and the course area looks great. 
Price Range: $0 (+ transaction fees) to $299/month
Most Popular Plan: Pro Plan at $119/month
Annual Discount: Yes, take 17% off!
Free Trial: Try out Teachable's core features for free
*Our content is reader supported, which means when you buy from links you click on, we may earn a commission.
Do you like it?
So far, we have really enjoyed Teachable. It seems to be very user-friendly for our clients to use, and for us to create the courses. It's also easy to create coupons for our courses when we have sales and for our clients who get access to the courses for free as part of a larger training package.
Are there any features you wish it had?
I wish Teachable had some sort of app I could embed into our WordPress site so people could easily purchase the course directly from our website.
What made you decide to use your chosen platform over others?
I chose teachable because a couple of colleagues said that it was the easiest to use. Also, I had already taken a few courses on Teachable so I was familiar with the experience as a student.
What other tools do you use to run your online course business?
We use a platform called 17Hats to keep track of our clients information and our communication with them. We can actually email through 17Hats which helps us easily see the communication our clients have had with various team members in one place. You're also able to bill clients through 17Hats which we don't use for all of our clients (we primarily use Square) but we do often bill clients for "one-time" services through that platform.
One other valuable tool that 17Hats has is that we can create quotes and contracts and send them to clients directly, and then set up emails to automatically be sent out once a quote has been accepted or an invoice has been paid. As our business has grown this has been a very helpful way to communicate with clients in a timely manner.
Beyond that, we use many other tools and platforms that are specific to the world of SEO – such as Agency Analytics, SemRush, Yoast, and more! Of course, we also use G-Suite (mainly Google docs and Google sheets) to keep track of client data along with Zoom to communicate with our clients.
What books or training programs have you found useful on your journey to a successful business owner that others might find valuable too?
Honestly, just reading what other business coaches had read through their blogs or postings on various Facebook groups was the only research I've done. I also asked for feedback from people who had taken the courses and used that to make changes.

Do you have any big mistakes you've made along the way that you'd be willing to share?
The biggest mistake I made was having one module in my first course that was entirely too long. Many people seemed to get "stuck" on that module. Or when I reviewed their sites after they used what they learned in my course, it was clear they didn't get as much out of it as I wanted.
Please share some idea of revenue.
Every month seems to vary a considerable amount depending on what sales we are offering and whether we are marketing a new course or offering a discount through a podcast ad or other affiliate program. An average month we might earn between $500-$900 however some months it's closer to $1,500-$2,000 if we're offering a sale.
Please tell us a little about what the money you've earned from your course has done for you.
This might be a boring answer, but really the money we've earned from the course has offered us a level of financial security we might not otherwise have. During a really good month, such as when we had our biggest sale for Black Friday we were able to cover just about all of our expenses and put more money towards our emergency fund. When the pandemic hit, we definitely considered the possibility of our business having to close and learned how essential it is to have an emergency fund.
Having a "passive" stream of income through our Teachable courses has allowed us to worry less about our finances and dedicate more time to giving our clients our best possible service. - Jessica Tappana
Click To Tweet
In addition to revenue are there any numbers you would like to share?
During our Black Friday sale, we sold 20 courses over the span of just 4 days. Most of which was our most expensive course (and our most comprehensive) which resulted in over $3,000 dollars of revenue in just those 4 days. It was our biggest sale yet and we dedicated a considerable amount of time to crafting an email campaign to advertise this sale. Our sale ended up surpassing our expectations which was really great to see. This was especially exciting since I was actually out of the office visiting family during the sale, so when I returned and my administrative assistant announced how well the sale had performed it reminded me that the Teachable courses allowed me to get away from work and still create revenue.
What has creating your course done for you personally?
Creating courses is a way I can share my knowledge about SEO in a really affordable way. We have to charge a lot more for me to train people individually or for our team to optimize websites for people. But online courses are pretty affordable for me to create, so we're able to keep the prices pretty low. As a Social Worker I have this inherent need to help as many people as possible and online courses allow us to do that. It feels good to know I'm able to reach more people through online courses.

Do you have a story of a transformation from any of your clients?
One of our clients who worked through an SEO course emailed us and shared "I have learned soooo much from your SEO course. I go back to certain episodes and make notes even weeks later. I feel our SEO is so much better because of the tips you've given." which we were delighted to hear!
It's very rewarding to know that I've been able to share my knowledge with other mental health professionals and give them the tools they need to improve their own SEO. - Jessica Tappana
Click To Tweet
Especially because as therapists, improved SEO doesn't just mean more revenue, it means that we get connected with more clients and are able to make a greater impact in our community.
What advice do you have for people just starting out?
It's better to get something imperfect out there and then adjust as needed based on reviews you get than to be paralyzed by your desire for perfection.
Learn more about Jessica Tappana of simplifiedseoconsulting.com: