How James Hancox Brings in Over $100,000/year with His Ultimate Growth Academy Based on His Expertise as an Affiliate Marketer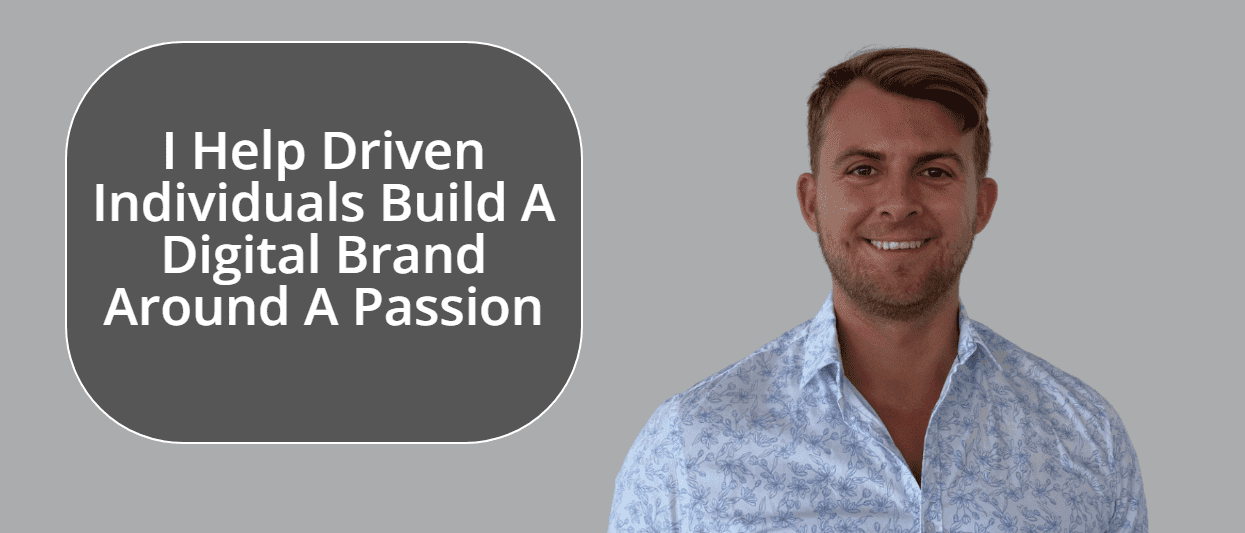 Our content is reader supported, which means when you buy from links you click on, we may earn a commission.
---
Who are you and what course have you created?
My name is James and since 2018 I've been an affiliate marketer for tons of different companies. For those that don't know what affiliate marketing is, it's the process of recommending another company's product or business and in return for making them a sale, you'll earn a commission.
This means you don't need to have your own product in order to start earning, you can simply promote other businesses you feel are valuable.
After seeing a lot of success for myself, I decided to create a program that could help individuals who wanted to step into the online space learn the skills needed to succeed.
Ultimategrowthacademy.com helps beginners learn basic web, marketing, and sales skills in order to become an awesome affiliate marketer!
What market does your online course serve?
I help complete beginners who want to escape the corporate rat race learn how to build a digital business on the side.
Because affiliate marketing doesn't require you to build your own product, deal with customers, complaints, refunds, shipping, etc. it's the perfect business model to get started from a time perspective.
It also has a very low barrier to entry in terms of cost.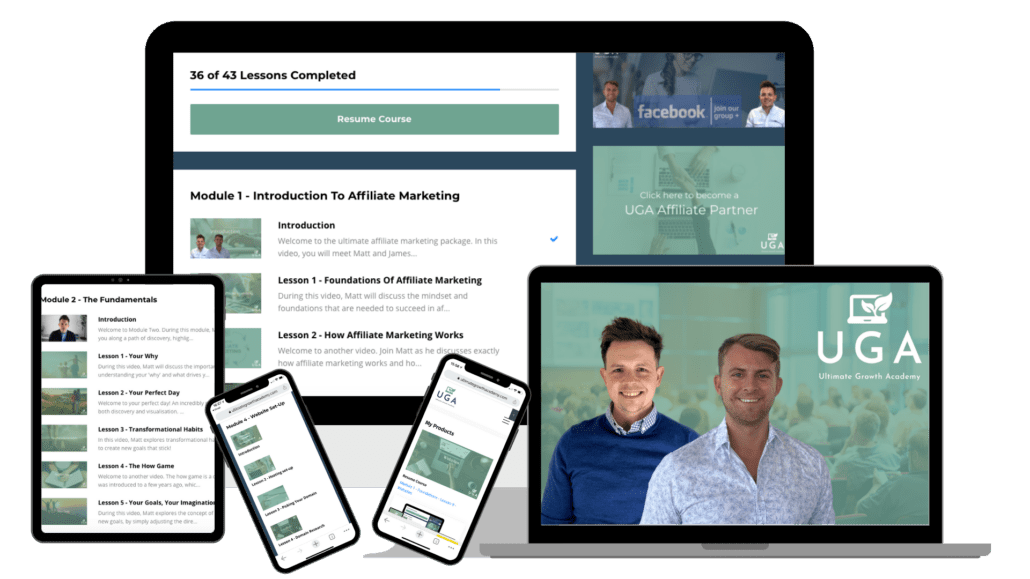 What's the biggest benefit of taking your course?
I don't just teach affiliate marketing solely, it's centered more around the whole creation of building a digital business.
From how to find buying customers using free marketing and paid marketing, how to build an email list, how to build relationships, and how to grow and scale a business.
This means it's perfect for anyone wanting to learn how to acquire customers for a business.
How did you get into the market?
I actually stumbled across one of those very annoying YouTube adverts from a guy who was traveling Europe and working remotely.
At the time I was in my job in real estate working very long hours and he was talking about the ability to create time and geographical freedom.
As much as I was skeptical, I decided to find out more, and I ended up purchasing his course and worked like crazy at it.
I completely re-skilled, learned how to build websites, landing pages, email lists, promote and sell products, and so on.
The first 6 months were by far the hardest and I'll admit I nearly quit many times when I couldn't see the results I wanted.
But after 9 months things massively started to work to the point I could leave my job and go off traveling with my partner.
Why did you decide to create an online course in the first place?
After getting a lot of success in the affiliate marketing world and being on the top of different companies' affiliate marketing leaderboards, I had multiple people reach out and ask for help.
At first, I started with 1-1 coaching on Zoom and I got to the point where it wasn't sustainable, so I decided to put everything I know into a course that allows people to self-study at their own pace.
It also allowed me to reduce the cost significantly as it was no longer my 'time' going into teaching.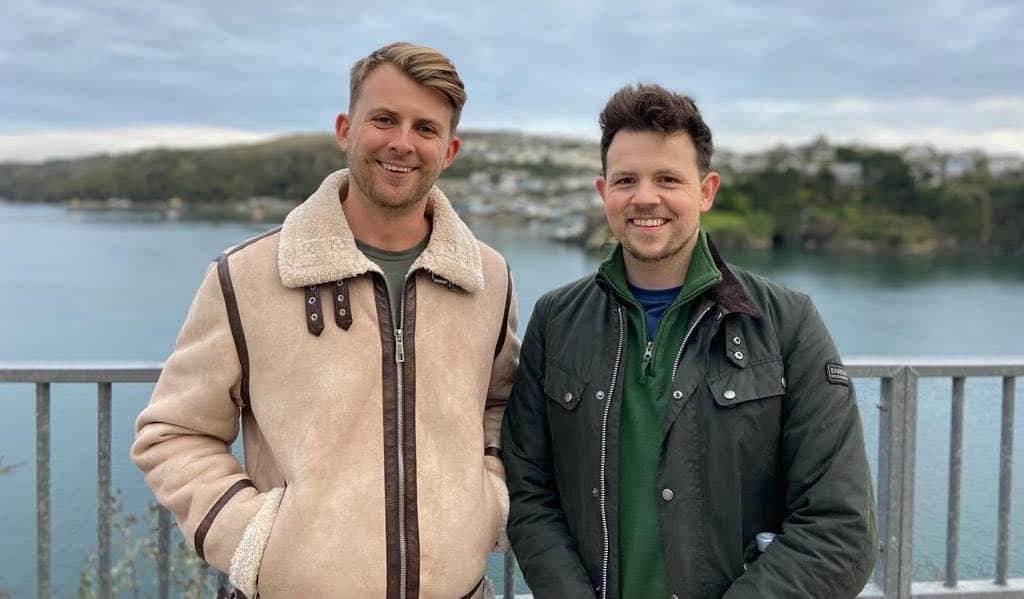 Did you have any moments of doubt before you created/launched it?
Yes, it's funny, although what I teach is how to find customers and build up a digital business. I still had doubts about myself and my ability to teach on camera.
I found it extremely natural teaching on Zoom where I could answer questions and respond straight away.
But with a course, I felt responsible and like everything had to be perfect.
What if people didn't get results? What if they didn't like how I taught the course?
I realized it's just self-doubt that everyone has.
I knew that I have complete control over the program. If I get negative feedback, I can just change it and keep working on it, until it's perfect. - James Hancox
Click To Tweet
Fortunately, that hasn't been the case and I've had tons of very happy students.
Self-doubt is a killer!
What's your online course like?
My program is 99% video-based, with a couple of spreadsheets and documents to help emphasize numbers and figures.
It's split 50/50 with me being on camera and sharing the screen to walk through the process of what people need to do.
On top of this, I include webinars that are live, access to 1-1 coaching calls for those who really need it and a Facebook group for the community.
How long did it take you to create your course?
It took just over 4 months to script, record, and build the course foundations.
It's super important to make sure you've scripted every single part of the process, and I personally filmed it in reverse which was some advice I had from a very successful friend of mine.
Filming in reverse allows you to explain what's up and coming constantly because you've already filmed it. This creates a sense of excitement for your students. - James Hancox
Click To Tweet
I personally used a course builder called Kajabi as it included everything I needed from video hosting, web building software, landing page, email marketing, and a support team in case I got stuck.

Tell us a little about the process of launching your course and getting your first sale(s).
Due to the fact I already had an email list built up from my affiliate marketing, it actually made my first sales very easy to acquire.
I started to warm up my email list prior to launching and gave them a special offer once I launched the course.
Within the first few days, I had over 25 sales into the program.
This was a fantastic feeling!
Do you have a lead magnet?
I have multiple lead magnets and I'm always split testing different methods.
I have a free video series (consisting of 3 workshops) that I offer to paid traffic as a way to acquire them onto my email list.
But the winner at the moment which is by far generating the most sales is an automated webinar.
The process is: Advert – Landing Page – Webinar – Sales Page/Checkout.
What's the traffic strategy that works best for you?
I've always found that Google Ads/YouTube have been the best way to generate high-quality traffic and leads.
My reasoning behind why is simply the mentality of people on YouTube.
If you're going to YouTube a lot of the time it's for either entertainment or to learn something. You also know that videos may be between 5-20 minutes, so potential customers have this much time.
If you can convince them what you're going to show them is better, they have time and they are in the mindset to learn.
This is why I feel it's the best traffic source.
If you look at Facebook, people on average click on it 15 times a day, sometimes for just 30 seconds. So trying to capture people's attention and willingness to learn is much harder.
What online course platform are you using?
I'm using Kajabi. It was slightly more expensive but had all the tools I needed, including an integrated affiliate dashboard.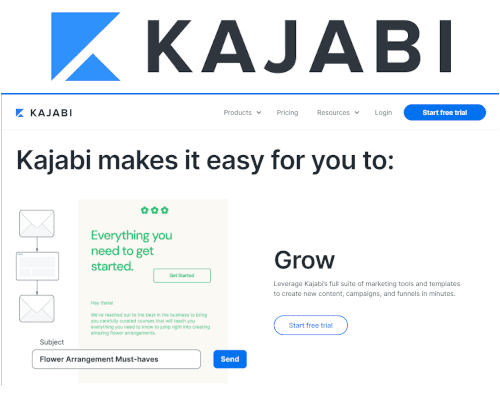 Kajabi is the All-In-One Course Platform
Kajabi is one of the top online course platforms used by successful course creators interviewed on coursemethod.com. Kajabi includes email marketing and other tools that make it easy to run your entire business from their platform.
Price Range: $149 to $399/month
Most Popular Plan: Growth Plan at $199/month
Annual Discount: Yes, take 20% off!
Free Trial: Get a 14-day free trial (credit card required)
*Our content is reader supported, which means when you buy from links you click on, we may earn a commission.
Do you like it?
Yes, although in the future I'll build out my own custom platform to have more overall control.
Are there any features you wish it had?
I feel in terms of features it has everything I need. However, the affiliate dashboard is very basic.
What made you decide to use your chosen platform over others?
I found the support team excellent, which was actually a big selling point for me. If I had tech issues I wanted to be able to contact the team straight away and not have to spend hours of my own time trying to figure things out.
I only checked out Teachable and Thinkific and personally didn't feel they gave enough control over the look and feel of the course which was also very important for me.
What other tools do you use to run your online course business?
I use multiple different software from Aweber (email marketing software), Everwebinar (Webinar software), Convertri (Fast funnel builder), and Zapier for connections.
Kajabi has most of what you need, But this gives me extra control now the business is running and profitable. However, this software isn't needed when you're first starting out.
What books or training programs have you found useful on your journey to a successful business owner that others might find valuable too?
I've consumed tons of content over the years to learn different skills in business and marketing. But without a doubt, the books by Russell Brunson are the best when it comes to marketing and scaling your business.

Do you have any big mistakes you've made along the way that you'd be willing to share?
One of the biggest mistakes I made about a year into launching the course was actually outsourcing too much and not keeping track of in-goings and outgoings.
I got too obsessed with being hands in the business and finding experts in each area.
It didn't do anything negative to the course, and the students find the coaches excellent.
But it gave me a few months of heavy negative losses in terms of finances as the business wasn't quite ready for it.
Lesson learned! Don't rush 😊
Please share some idea of revenue.
The course is currently doing over $100,000 per year in revenue, in terms of monthly it fluctuates between $7,000 to $9,000.
I'm also currently about to get back into scaling mode as I have been working hard to put everything in place to ensure scaling happens without affecting the course in a negative way.
Please tell us a little about what the money you've earned from your course has done for you.
To be completely honest, due to the nature of what I teach I was already in a financially good way as I'd had and still have a lot of success as an affiliate marketer.
So I'm essentially teaching what I preach and showing what works.
The course money has sure been fantastic, but I'm putting more focus on growing and scaling the company and living off the money from my affiliate marketing business.
But yes it's allowed me and my girlfriend to travel the world and live in Spain for the last 3 years, which is a dream come true for us.
In addition to revenue are there any numbers you would like to share?
One of the most valuable lessons I learned was growing your email subscriber list. Because the money is in the list.
In order to do this it's important you offer subscribers something that's valuable. It's how I managed to grow a list to over 15,000 subscribers via paid marketing.
What has creating your course done for you personally?
It certainly gave me a lot of confidence in front of a camera, but also another boost to show that you can do anything if you put your mind to it.
Do you have a story of a transformation from any of your clients?
Yes, one of my best students is a member from Ireland, who's managed to completely replace his income and now lives in the Caribbean. He's put in the work from day one and deserves it!
Makes me feel awesome to know I've made an impact in changing people's lives for the better
What advice do you have for people just starting out?
Don't hesitate and give in to other people's negativity. If you say to friends and family you're going to start some sort of digital business, chances are they will laugh and tell you to stick with what you're doing. It's important to ignore this and go with your gut, it's your life at the end of the day!
Never stop learning new skills and networking with other successful business owners. This is what helped me grow so fast.
Don't quit when things get hard… notice I said 'when', because trust me, things will get hard!
Learn more about James Hancox of hancoxhub.com: