How Jackson Kerchis Created the HappinessMajor.com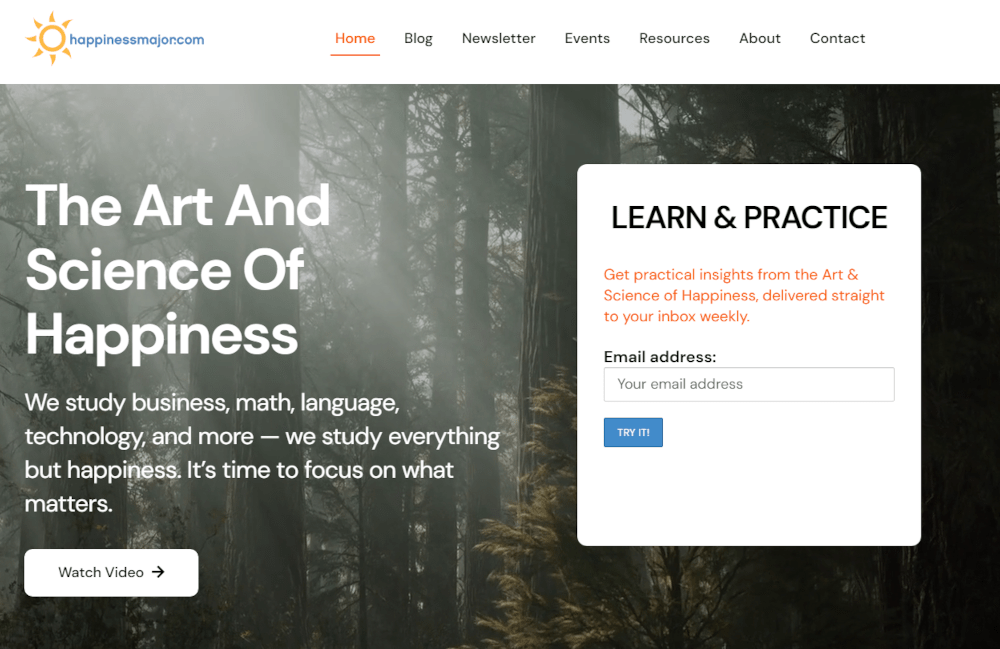 Our content is reader supported, which means when you buy from links you click on, we may earn a commission.
---
Who: Jackson Kerchis
Website: happinessmajor.com
Course Topic: College Happiness
Interesting Stats: At 6 sales so far & learning the ropes
Who are you and what course have you created?
My name is Jackson Kerchis. As a sophomore in college, I was really struggling with the question of "what should I do with my life?"
I felt stuck. Honestly, I was scared too. I was afraid – I still am sometimes – of spending my life on the wrong thing. I didn't want to be someone who looks back on life with regret.
Finally, I started to ask "well, what do I want to do?" and "what do I want to study?" I realized that I ought to study happiness.
I created what might be the world's first happiness studies major (in addition to economics). The happiness major is an interdisciplinary bachelor's degree that applies neuroscience, psychology, philosophy, and religious studies to living a happier life. I also launched happinessmajor.com programs to share my work and I am teaching the first-ever "Happiness 101" course at the University of Alabama this spring.
Now I realize my path is pretty unique. In my four years of undergrad, I created a happiness major, interned in management consulting, launched a fintech startup, and managed to keep a 4.0. A few months ago a high-achieving high school friend of mine suggested that I create a course that focuses on maximizing your opportunities while in college.
I listened to him. I created the course I wish I had as a freshman. It shows how to make the most of your time in college – hacking college credit, avoiding unnecessary costs like meal plans, and choosing the right major. It then jumps into insights for wellbeing and mental health as a college student.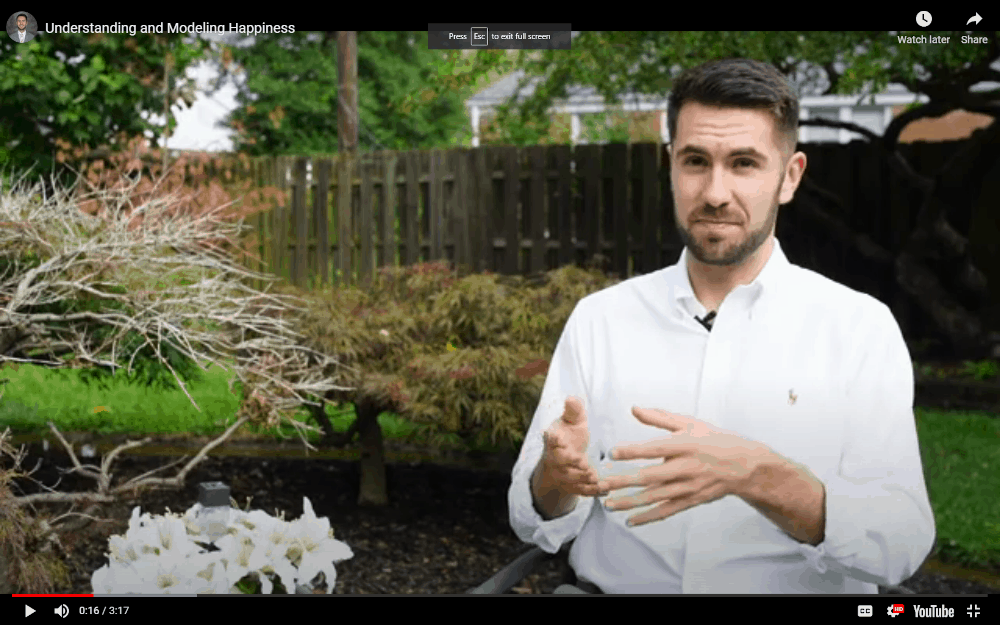 What market does your online course serve?
My course targets high achieving high school students, college freshmen/sophomores, and their parents. It's basically the same demographic that an admissions coach would look for.
What's the biggest benefit of taking your course?
As I mentioned above – my course is a lot like an admissions coach. EXCEPT I'm going to tell you things that an admissions coach wouldn't! Like how I made $10,000 in one day with my scholarship study abroad hack.
The issue with traditional admissions coaches/counselors is that honestly most of them haven't done it themselves. Most of them went the traditional route through college and didn't do anything extraordinary. I want to show you firsthand how to be exceptional in your four years of college.
How did you get into the market?
As I said, I owe most of the credit to my 17-year-old friend Mateo. He is a high-achiever who has done more at 17 than most people do by 25. I act as a mentor to him and he told me he thought that what I've told him would be very valuable for other college-bound students who want to excel. I've already hosted several campus programs on happiness, wellbeing, and "what should I do with my life" so I decided to combine that more philosophical life stuff with the more concrete college success strategies (ie major selection, college credit, financials, etc.).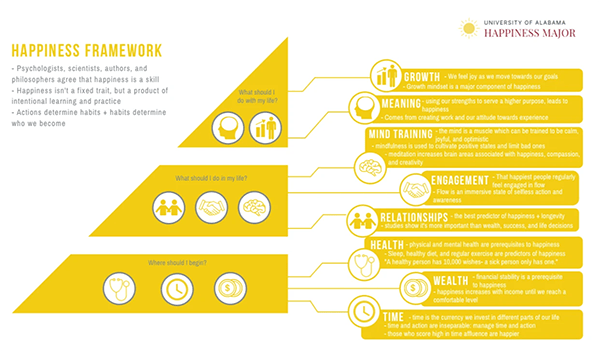 Why did you decide to create an online course in the first place?
I believe in practicing what I preach. I preach entrepreneurship and financial freedom, so I ought to practice it. I also think that traditional education is a rip-off. We spend hundreds of thousands of dollars on college but they don't teach us about mental health, personal finance, or trying to figure out our major and career. They're definitely not going to tell us how to maximize college credits and save money. I want to make sure people have access to a real teacher – someone who has actually done these things for four years.
Did you have any moments of doubt before you created/launched it?
I'd love to say I never had a doubt and the course was an overnight success. But the truth is being a course creator is pretty scary. I wasn't sure people would want to listen to a 23-year-old. This is especially true for parents. But after talking with some of my older relatives they reassured me that the strategies and tips I've shared with them were helpful.
They admitted that a lot has changed in the last thirty years and that a lot of parents will actually realize that they should listen to me. I also feel a little nervous and uncomfortable on camera. But I just tried to speak from the heart and not censor myself. Some of what I share about hacking college is a little controversial and colleges probably wouldn't like it. But I just have to stay true to what I believe.
What's your online course like?
The course is mainly video. There are supplemental written materials attached to help the student follow along. I didn't include any quizzes as I figure most high school/college students interested in a course like this can probably do without those!
The first half of the course focuses on more of the college prep and college success side. I cover steps to arriving on campus, college finance, maximizing college credit, and selecting a major/program. Then I transition into the happiness and mental health side. I discuss time management, mind training, relationships, and finally "what should I do with my life".
How long did it take you to create your course?
I spent several days listing out all the possible topics I wanted to include. Next, I tried to group these together based on topic categories. For instance, maybe I found my $10,000 study abroad scholarship hack, my meal plan hack I used to save $5,000, and my resources from my website studentfi.org. Those would all go under the college finance module. Once I had it all outlined I spent a couple of months drafting scripts and then paid a friend a few hundred dollars for a bulk filming day.
Tell us a little about the process of launching your course and getting your first sale(s).
I don't know if this is a set policy but I'll share what happened to me. In late summer I ran a few test campaigns on Google ads. I spent about $200. I then quit using it for about two months. Then I got an email from Google offering me $4,000 in Google Ad credit! So I always recommend that people try that approach with Google ads when they first create an account. Those campaigns led to my first sales.
Do you have a lead magnet?
I don't have a traditional lead magnet like an email giveaway. However, I do have a couple of plays that function similarly. First, I display free previews of my two best videos on the landing page. I say best in the sense that they have the most immediate, tangible knowledge (i.e. do this to save over $5,000). I also offer a two-day free trial with the $29 price.

What's the traffic strategy that works best for you?
Like I mentioned before, I got really lucky with the Google ads credit and so far I've had success with that. Next, I'd like to experiment with parent Facebook groups. I think those will be very successful.
What online course platform are you using?
I use Teachable. It's a little expensive but it makes my life way easier.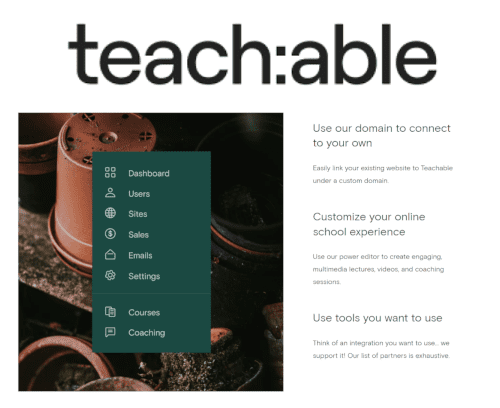 Check Out Teachable
Teachable is one of the top online course platforms used by successful course creators interviewed on coursemethod.com. It is easy to set up and build your site pages, and the course area looks great. 
Price Range: $0 (+ transaction fees) to $299/month
Most Popular Plan: Pro Plan at $119/month
Annual Discount: Yes, take 17% off!
Free Trial: Try out Teachable's core features for free
*Our content is reader supported, which means when you buy from links you click on, we may earn a commission.
Are there any features you wish it had?
I think that the pricing model from Member Vault is better than Teachable's. With Member Vault it's free up to 100 students. This is nice for when you're just starting out.
What made you decide to use your chosen platform over others?
I honestly didn't do much research. I tried out Teachable and thought it was the easiest one so I went for it. So far it's been good to me.
What other tools do you use to run your online course business?
Google Ads, Google Tag Manager, and Google Analytics will make things a lot easier on you. Especially if you want to understand how users are interacting with your landing page.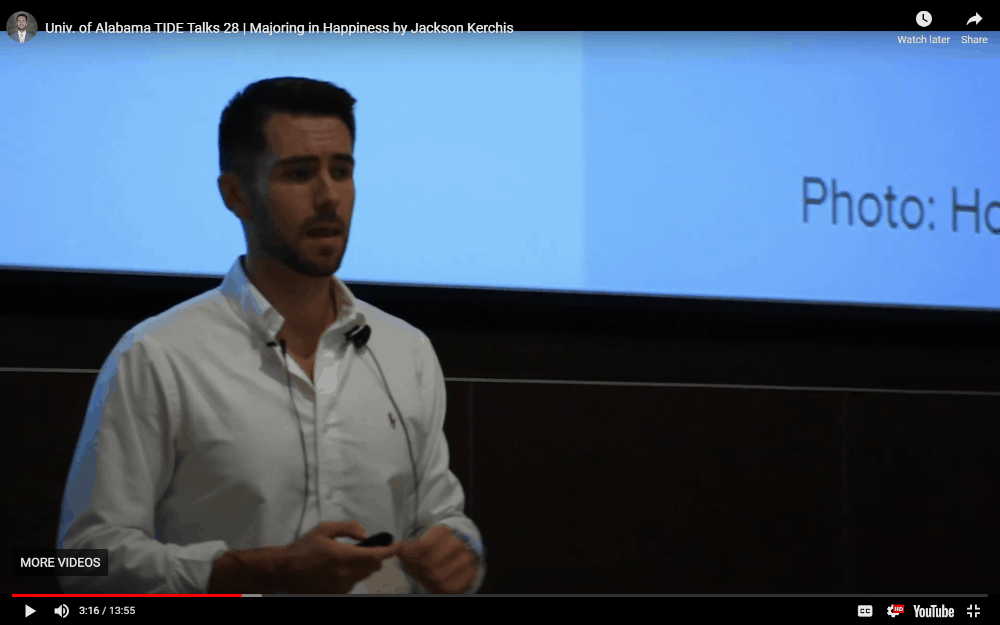 What books or training programs have you found useful on your journey to a successful business owner that others might find valuable too?
I just completed the "One Funnel Away Challenge" by Russell Brunson and I'm honestly a little disappointed that I didn't know about that before I created my course. It was $100 and I think I learned more in one month than I did in any college class I've ever taken. Other than that the way to go is to read case studies like the ones on Course Method. That will show you how things looked in real life.
Do you have any big mistakes you've made along the way that you'd be willing to share?
Rushing the filming and not having a great setup was my biggest mistake for sure. The first time I recorded I had a friend do it for free on his phone with no tripod or anything. I went straight into filming for like four hours and when I sat down to review them the next day they sucked!
You don't have to have Hollywood-level production by any means but you'll want to have a nice background, steady camera, and quiet area. - Jackson Kerchis
Click To Tweet
Please share some idea of revenue.
I launched my course about one month ago so I'm a new kid on the block. I've had six sales so far. I know I have a long road ahead but I believe that if you can make $1 then you're a successful entrepreneur. That's where it all starts.
Please tell us a little about what the money you've earned from your course has done for you.
I used the money from those six sales to pay off my parent's mortgage. I'm kidding! I made about $200. But I'm happy. I want to slowly build up my passive income streams and sometime maybe I will get a new car or new house from my course money.
In addition to revenue are there any numbers you would like to share?
(Potential hook idea) How I got $4,000 from Google to cover my first-course campaign. Other than that, like I said my numbers are pretty modest since I'm just starting out but I hope my thoughts and my story can help other people who are new and not having overnight success.

What has creating your course done for you personally?
This experience has humbled me and made me more confident at the same time. That sounds crazy, right?
But it's easy to think that just because you create a course, everyone is going to buy it. That's where I have been humbled a bit. - Jackson Kerchis
Click To Tweet
At the same time, I'm more confident in my ability to stay the course and become a successful entrepreneur.
Do you have a story of a transformation from any of your clients?
One of the first people to take my course was my friend Mateo. He's 17 years old and absolutely crushing it. He decided to double down on his dream with smartstartuniversity.com. He is becoming a leadership coach for other young, high achievers like him. I know that my course wasn't the only thing that led him to this but it's inspiring to know that it pushed him in the right direction.
What advice do you have for people just starting out?
Learn first. I jumped into creating a course without really reading about or taking a course on course creation. You don't necessarily have to take an entire course, but I'd recommend some kind of training to accelerate your success. It could be One Funnel Away, it could be Course Method, or even Lean Startup Methodology.
Learn more about Jackson Kerchis of happinessmajor.com: