How Jack Paxton Started Hyax: A Tool for Digital Trainers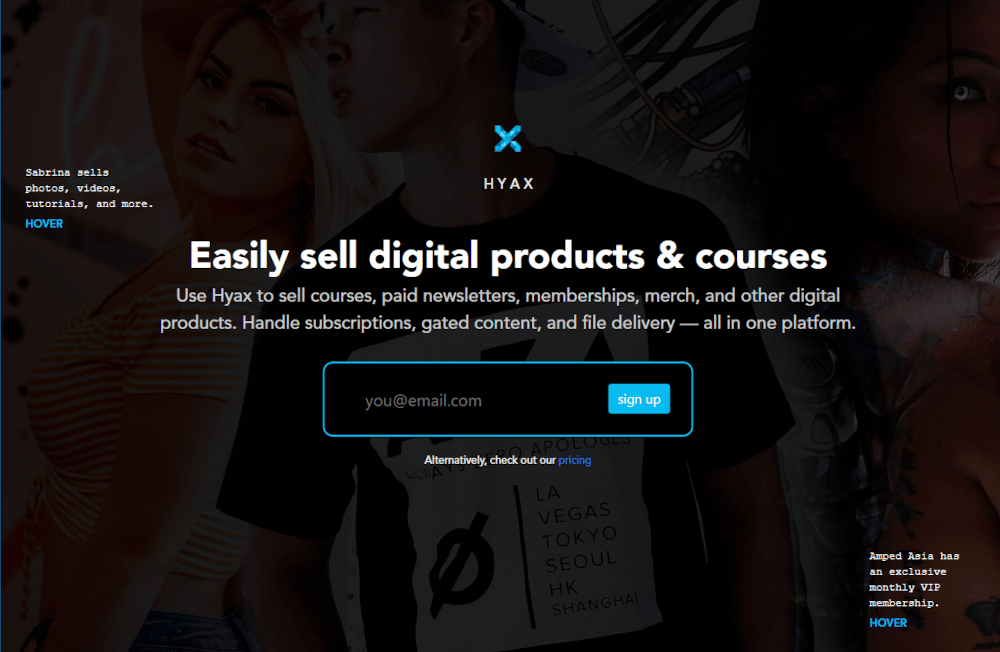 Our content is reader supported, which means when you buy from links you click on, we may earn a commission.
---
Who: Jack Paxton
Website: jackpaxton.com, vyper.ai, and hyax.com
Tool: Hyax is a Digital Training Platform
Interesting Stats: Got 10K subscribers from a giveaway
Tell us about yourself and the business you started …
I help companies scale using paid ads (Facebook, Instagram, Google, etc). Over the past 8 years, I started Top Growth Marketing and accumulated $200 million-plus in profitable ad spend. I work with small startups to large brands managing spends from $100/day to $100,000/day. My latest project is Hyax, a design-focused funnel & course builder.
Who is the market for your business?
Hyax was built to help founders and creators easily build and manage their business online. Its core use case is to help people build courses, membership sites, online stores, or sales funnels.
This can range from piano instructors to YouTubers, apparel brands, and more.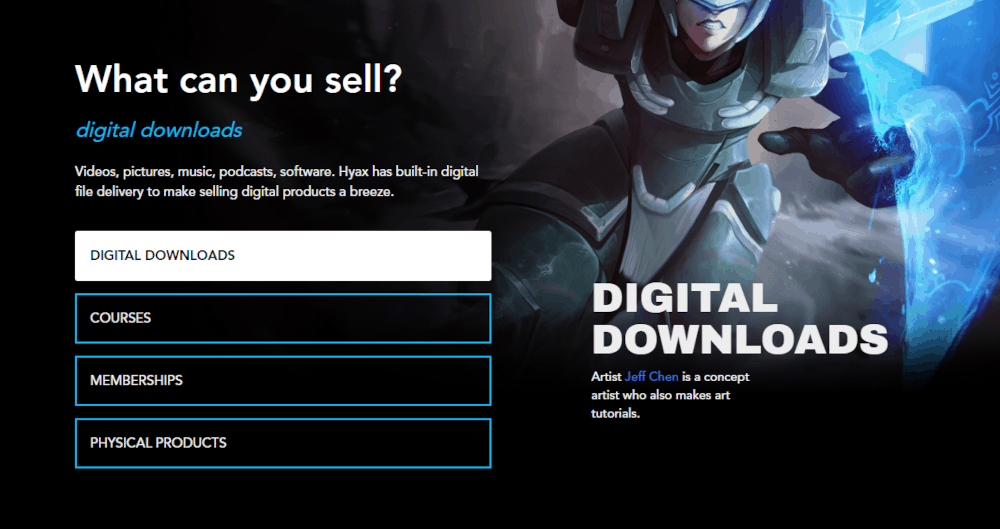 What problem does your solution solve?
Building an audience is hard, Hyax makes monetizing it easy. The product was built to help users build stores, membership sites, and courses super quickly but still have the design and conversion best practices built-in.
Why is it better than other solutions?
Hyax has a bunch of features that make creating and managing a course, membership site, or store easy. It was built of 10+ years of marketing, creator, and design industry work. Creating a store takes 5-10 minutes but Hyax still has the option for advanced users to go highly custom and build their own experiences for their audience.
A few other reasons why people are using Hyax over other solutions:
Easy and advanced builder options
Upsells, cross-sells, and sales funnels built-in
One user profile across all products
One-click checkouts
Flexible pricing options
Ability to add checkout forms in courses, memberships, or on landing pages
Having the option to sell physical or digital products
One of the only platforms you can build and test for as long as you want without paying, only pay when you're ready to take your first order.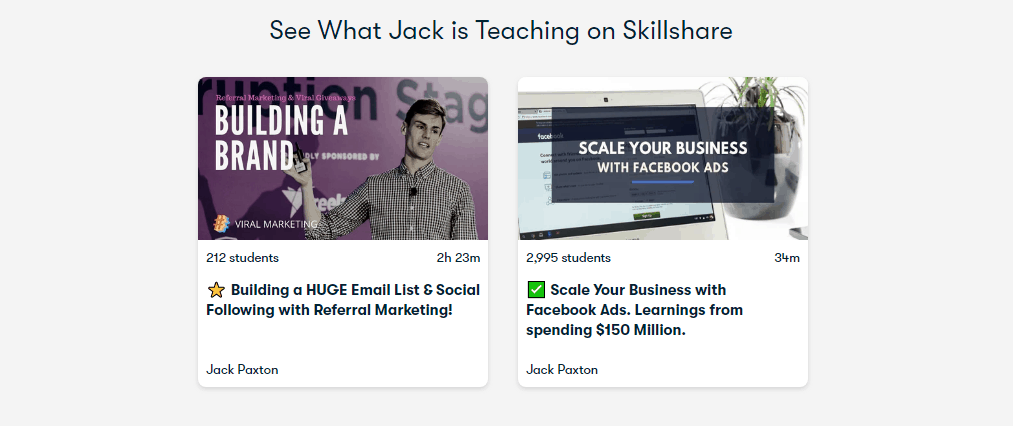 What are the biggest benefits for your customers?
Ease of use but still have the option to build custom experiences
Built-in conversion features designed by marketers
Built-in best practice designs
No 3rd party apps or plugins to break your store
SEO optimized with AMP built-in for fast-loading content that ranks
1 profile across all products and 1 click checkout
Where did the idea for the business come from?
This is our 2nd SaaS company, the first one was vyper.ai and we also have an ad agency Top Growth Marketing. The idea really stemmed from all the customer and user data we collected from those two companies.
Seeing the issues founders were facing and some of the products they were using and their flaws helped us figure out what was missing. - Jack Paxton
Click To Tweet
From those learnings, we decided to build Hyax.
We've also been seeing a big shift towards "owning" your audience and customers instead of "renting" them. For example Amazon, Patreon, Social media, etc. These platforms own the customers and their data, not the brand putting in all the hard work.
So there is a big opportunity in that as well, helping brands take more control of their business.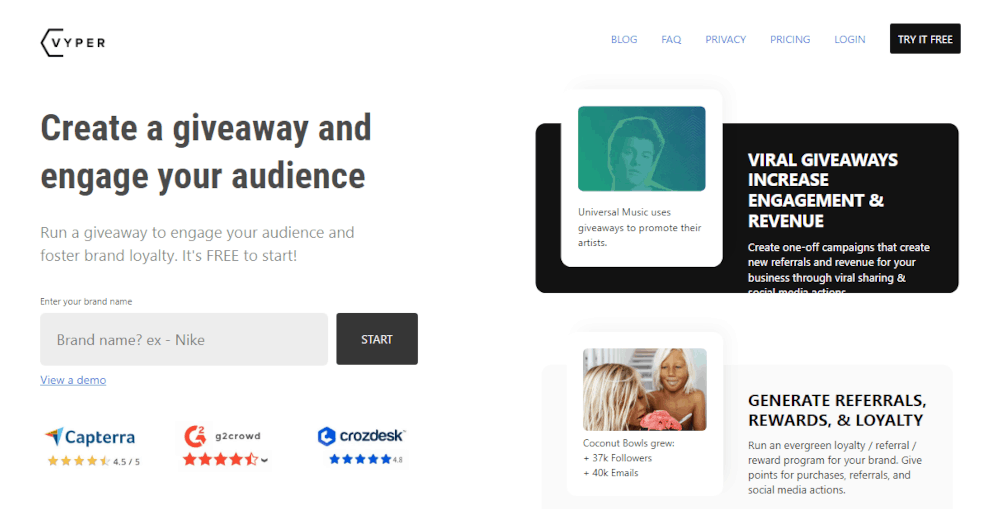 Do you have a lead magnet?
We actually do build courses and sites and go through the experience of what our users have to do. This is a super important part of building a good product, you have to understand the pain points on your own personal level to resonate.
Some of the tactics we find working for building and selling courses is:
Partnerships – We just did a course with growthhackers.com which created a huge amount of awareness and traffic. Another way to partner up is to find a co-teacher for your course so you can cover multiple topics in depth.
Content – We publish a lot of content, written, audio and visual. The important part of the content is to not only create it but actively promote it as well. People need to be able to find it to make all those hours of creating it worth it.
Free – We use a lot of free courses to build awareness and fill the top of the funnel for us. Listing a free course on Udemy, Skillshare, etc is a great way to create authority in your niche.
What's the traffic strategy that works best for you?
We have a few different strategies that we use but it really changes depending on your business and niche.
To break it down into the different projects we have an impact on:
eCom –
We use mostly ads from Facebook, Instagram, Google, etc. This is one of the best ways to get targeted traffic and it can be turned on and off. Most of our courses are on this strategy.
Giveaways and contests, this was the reason we built vyper.ai, the power of this campaign type is crazy when you gamify it.
SaaS –
There has been a lot of trial and error but content marketing has been one of the main traffic generating strategies for us.
Also, email marketing since b2b and saas usually have long conversion windows.
Affiliates and partners, we have seen a good amount of traffic and conversions coming from our partner.vyper.io program.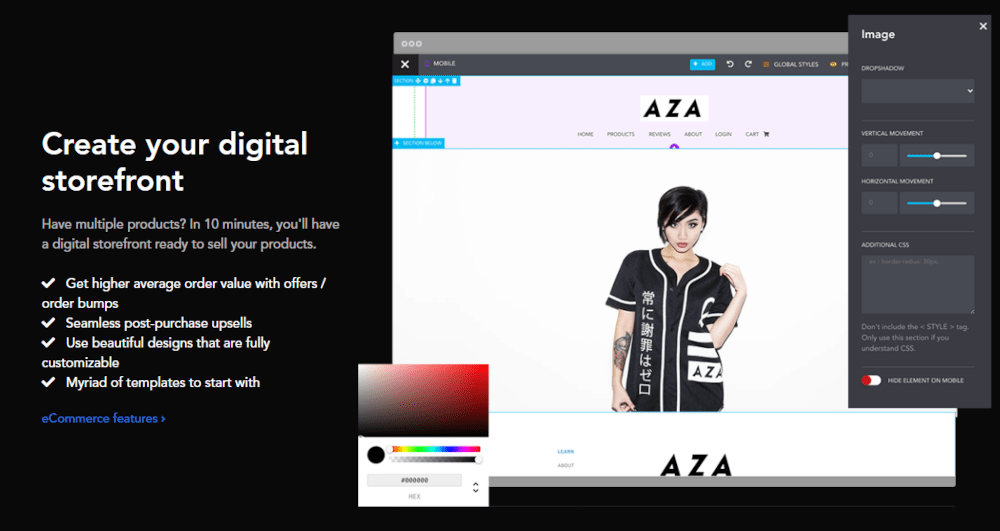 What tools do you use to run your business?
A lot of the usual, google suite, slack, hubstaff, and a few other common ones. The uncommon ones would be squadcast for podcasting, cloudapp for screenshots and recording, Braintree and mixpanel for data visualization + reporting.
What books or training programs have you found useful on your journey to a successful business owner that others might find valuable too?
YouTube is actually one of the best learning platforms, you can learn so much and if you want to step it up a notch, joining a masterclass or finding a paid newsletter or group in your niche is a great place to learn. E.g. we subscribe to trends.co which has some great stuff in there.
On top of that is reading. If a book has been published, sold thousands of copies, it usually means it's been pretty well vetted and is actually good. Spin selling, blue ocean strategy, and 80,000 hours are all good.
Are there any numbers you would like to share?
For vyper we got out first 100 customers from product hunt back in the day when it was a little easier to launch a product on there.
For building our email list, our first 10k was from a giveaway. We gave away lifetime access to a bunch of really cool tools and generated a decent amount of email subs.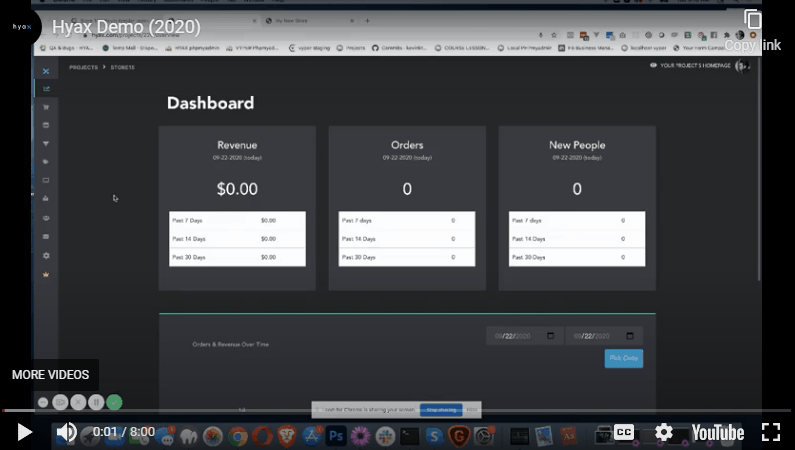 Do you have a story of a transformation from any of your clients?
The goal of everything we do is to turn clients and customers into success stories. I would say checking out the list at TopGrowthMarketing.com is a good place to start but one that comes to mind is when we worked with myintent.org. It was a few years ago but this bracelet company went from a few thousand a month in revenue to millions in the span of 16 months.
Most of this growth was coming through Facebook/Instagram ads and getting celebrity content to use effectively in our marketing campaigns.
Another great success from this brand was the ability to create communities, super fans, and now "makers" who actually buy the bracelet kits to make for others.
The branding and messaging from this company have been amazing. It's a very easy product to replicate but the brand loyalty is through the roof making them hard to compete with.
What advice do you have for people just starting out in business?
Build your audience and provide value first, then monetize. - Jack Paxton
Click To Tweet
Start a website and email list as easily as possible, over time use the social and marketplace platforms to build awareness. Then send them to your website and email list so you capture their contact information to use later on when you have something to sell.
Learn more about Jack Paxton of hyax.com: