How Jaci Russo Built an Entire Online School for Marketing Directors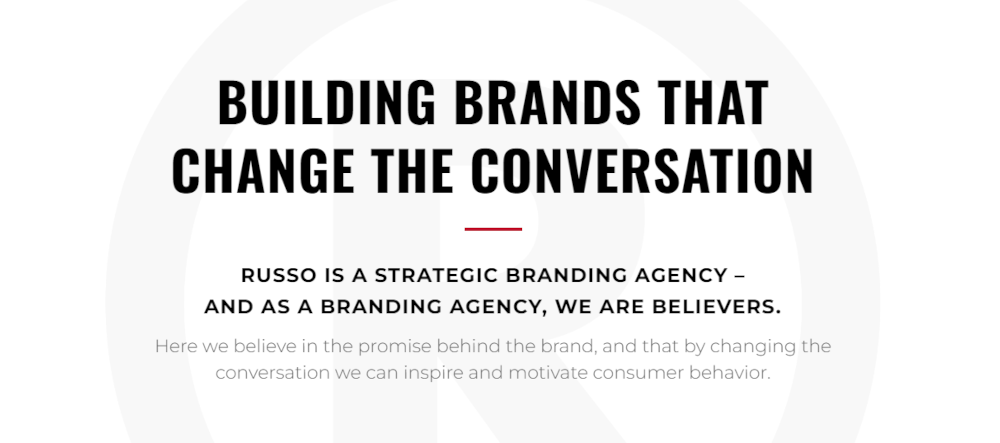 Our content is reader supported, which means when you buy from links you click on, we may earn a commission.
---
Who are you and what course have you created?
As the founder and CEO of BrandRusso, which is a branding agency focusing on medium to large size B2B companies, I found a gap in the market, and started teaching in-person courses about 15 years ago. It was great for the companies who couldn't afford an agency, but marketing directors could get better and smarter and more strategic. It made their marketing more successful.
When 2020 came along, I had to cancel all the courses I had scheduled, and there were a lot of them. So, I pivoted to online learning and developed brandstateu.com with online courses for people to learn. Our marketing is plan to brand and it's an 8 week brand building boot camp, but there are other courses as well.
What market does your online course serve?
B2B companies, specifically people who are in charge of the marketing at companies. Either they never took formal marketing classes in college, or it's been some time ago and the industry has changed quite a bit. So, it's a great way for them to get up to date on how to think about marketing now.
What's the biggest benefit of taking your course?
For most people, marketing dollars and time/resources are wasted because they are very reactive. The courses on BrandStateU help them to be more proactive, more strategic, more intentional, and to have more trackable results from their marketing efforts.
How did you get into the market?
I was teaching in person classes when 2020 happened and needed to pivot to online, so I built an entire online school for marketing directors. - Jaci Russo
Click To Tweet
Did you have any moments of doubt before you created/launched it?
I did before, I did during, and I still do now. For me, it's always about being focused on how to deliver the best information to people in a way that they can absorb it. I'm always looking for ways to improve it. Currently, I'm in the process of recording a new set of courses to continue to help people grow and learn within this industry. Marketing changes constantly, so in order to help people, but not overwhelm them, I think it's very important.

If so, what made you turn it around and do it anyway?
For me, I didn't find any online marketing classes at the time. Hubspot had some resources, but there weren't hardly any courses teaching people how to be good marketing directors and how to better leverage their resources. I knew there was a need, and for me it was about pushing through. I was creating something my clients could use and people I knew personally could use. So I felt like there was an audience for it.
What's your online course like?
The videos are me speaking to the camera. Then I have a deck, a presentation deck, that inter-cuts to illustrate the points that I'm making, and they are all accompanied by some pretty robust workbooks that contain off video instruction and some deep thinking exercises for them, as well as some resources to help them deliver the answers and then serve as guides to go implement what they just learned.
How long did it take you to create your course?
I have 15 different courses. The signature one, Plan to Brand, I would say took about 25 years to create because it's a combination of all the knowledge I have gained in the industry so far. For me to actually take all that and put it into the course itself, it took about 6 months of drafting, editing, researching, revising, and then probably about 2 weeks of recording, and another 2 weeks of editing.
Tell us a little about the process of launching your course and getting your first sale(s).
I've done a number of different things. I have created some 5 day online challenges. I have created some live webinars. I've developed memberships. I speak regularly for the Small Business Development Center, for local business incubators, and I am a national consultant for a group that works with 13 different state economic development departments to help the businesses within their state to grow. So through all of those, there is always an opportunity for someone to learn about the classes and sign up for them.
The very first course sold, was sold on the first day that we launched. I had sort of pre-promoted, so people knew it was coming, and as soon as it was out, I had people signing up. - Jaci Russo
Click To Tweet
Do you have a lead magnet?
So I have a couple of free ebooks. I have a series of resources, I have two free courses, a free longform book that is about 100 pages. All of that alone is just really great industry information, and best practices. But, it also serves as a lead magnet for people to come into the school and take paid classes as well.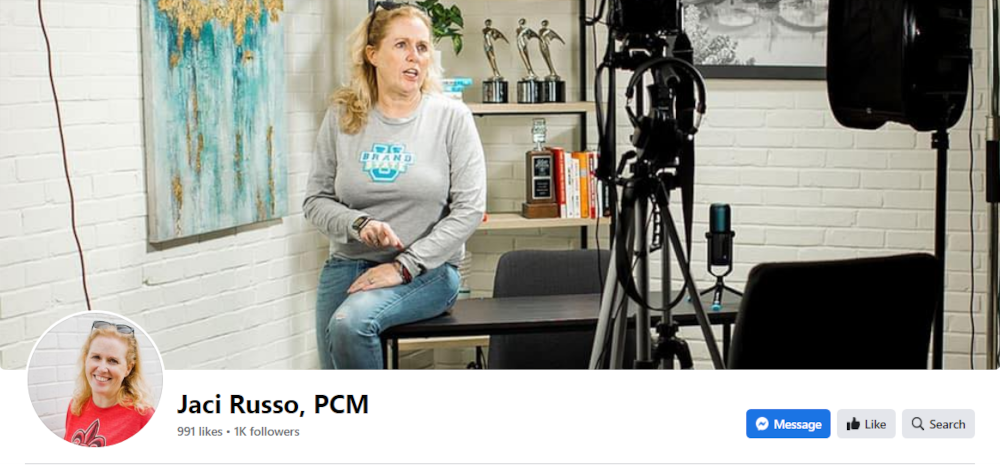 What's the traffic strategy that works best for you?
I think funnels are always going to have good success. I think free lead magnets are always going to have a good success. The thing that I am really excited about right now is that our state just certified, after a 3 year process, us as a small business employee trainer provider. So, that means now, anyone in the state of Louisiana can sign up for the classes and spend up to $3,000 per employee, and get 100% reimbursement from the state. So, that is where we are seeing all of the new sales coming from now.
What online course platform are you using?
I test-drove all of those. I settled on New Zenler because it combined all the things I needed. It was an email platform, it was a database, it was courses, it was memberships, it was live, it was pre-recorded. It just checked all the boxes. And, it was a really great price. So that is the one I have been on for the past 3 years, and I have really found it to just be fantastic.
Are there any features you wish it had?
No, we chose it because it was the most comprehensive of all the ones out there. We haven't found a deficit in it yet.
What other tools do you use to run your online course business?
I use social media to build a community, and share resources on a regular basis. Also, I use the other in-person training that I do and provide an opportunity for people to check out the online classes. I'm booked through those on a regular basis. I have a couple of cards I'll pass out when I am invited to events, and people can find me through there.
What books or training programs have you found useful on your journey to a successful business owner that others might find valuable too?
I'll always recommend the book I wrote, called "He Said, She Said: Razor Branding". I think that Donald Miller's, "Story Brand", is a great book. And he has online classes that have been a great resource. "The Business of Story", is a great book about messaging and copywriting. "The Brand Gap", by Marty Newmyer. There are a lot of great books out there on branding in general, but I did not find any on developing courses. That I had to go research, and kind of figure out as I went along.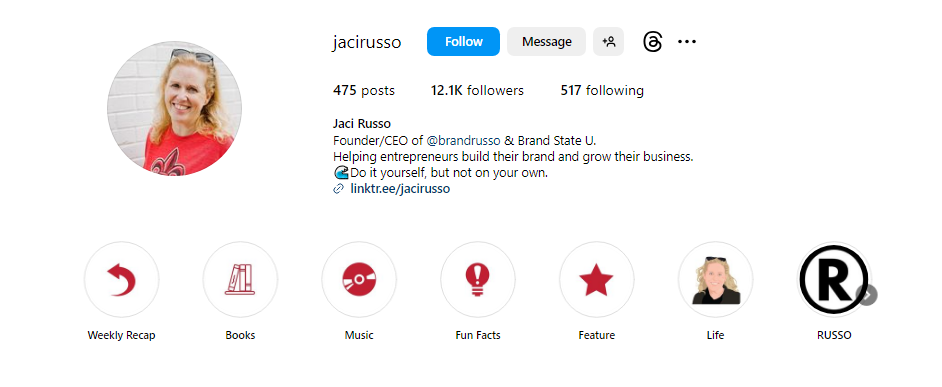 Do you have any big mistakes you've made along the way that you'd be willing to share?
When I did the first recordings, I did them all as looms, and quickly realized face to camera is so much more important. People don't want to hear me voiceover, as I flip from slide to slide. They want to see people teach them in person, and I think it makes all the difference. So that was interesting, and I had to go back and re-record some things. I went down this rabbit hole of just courses, memberships, monthly resources, trips, sign-ups for everything, I've tried it all.
Those were huge learning opportunities because I realized how those things didn't work as well as I wanted them to.  What we have settled on now, is a really good system. I always feel like I'm wasting time. I always wish I could do more faster, because there's so much more to do. But in terms of regrets, I'm thrilled that it happened. I feel very grateful every time I get an email from someone who has completed the course, thanking me, giving me an example of how it's made their marketing better, of how they've adjusted their budget better, of how they've saved money and cut back in their budget because they realized a lot of waste. To me, that's the reward and what I focus on. For every one misstep, I probably have 5 or 10 of those happy emails.
Please share some idea of revenue.
In the first month, I had $6,000 in sales. In the first year, I did about $60,000. And I am on track this year to do close to $100,000. - Jaci Russo
Click To Tweet
Please tell us a little about what the money you've earned from your course has done for you.
Unlike other course creators, this is not my full time job. I spend all day, every day, running a multi-million dollar ad agency with clients across the country. I get joy from having these online classes because I am able to help people who can't afford to hire our agency. For me, that's the reward. I was already taking vacations, I had extra time to spend with my family, I had all those things through my real job. This has been a great opportunity for me to continue to learn, because I think I learn through research and teaching and for me to share that knowledge.
In addition to revenue are there any numbers you would like to share?
We were able to get our first 500 members through our 5 day challenges. I would set up a topic, and everyday share a piece of information and a homework assignment in the morning, and in the afternoon, come back and do a live session, review people's homework, give them feedback, answer questions. I've done probably 10 of those now in the past 3 years. It was a great way to build the first 500 members. In terms of social media, I'd go to Instagram, and was able to get my first 12,000 followers by sharing content, resources, reels, and having a really good steady posting schedule with really great content, that I think was engaging to my target audience.
What has creating your course done for you personally?
It has continued to build my reputation as a branding expert. It's also given me opportunities to do more speaking engagements, I get to travel across the country and get paid to talk, which I enjoy. It has continued to grow the following of the agency, and brought in more clients for us as well.

Do you have a story of a transformation from any of your clients?
I will tell you that I get feedback all the time, on how much more sense it all makes. How much easier it is to understand. And how much less intimidated people are about marketing now. Lastly, how much more secure and confident they feel in the choices that they're making. Our tagline is "Do it yourself, but not on your own". So, I feel like the feedback I get is on how much people feel guided, and like they are having their hand held, but not having to pay for an expensive agency.
Success Stories:
"If you need branding or marketing help, and don't have the time to keep wasting your time or energy, and not sure what you are going to do, or who you are talking to, Brand State U is a great investment of your time."
"I've attended a few of Jaci's classes and everytime I walked away with insight that no one else has provided. Her content is cutting edge and industry leading. You'll have more ideas than you can implement."
"Jaci Russo is a master of creating brands."
"When it comes to branding, no one else is better than Jaci Russo. She's an absolute ninja."
Those are some quotes that have come directly from people who have taken the classes, and are now on the website.
What advice do you have for people just starting out?
I'd say for people just starting out, the first thing to do is to go research who else is creating courses in that space. First, see if there is in fact a need. Second, go talk to your target audience and see what they think they…
Click To Tweet
That level of research, to go talk to the people you want to take the classes, and make sure that the classes are geared around answering questions that real people actually have, is invaluable.
I feel so grateful that I did those two things first, because I feel it really set me up for success after that.
Learn more about Jaci Russo of brandstateu.com: