How Ivy Cirillo Found a Special Niche Within Woman's Entrepreneurship & Built Her Successful Business Around It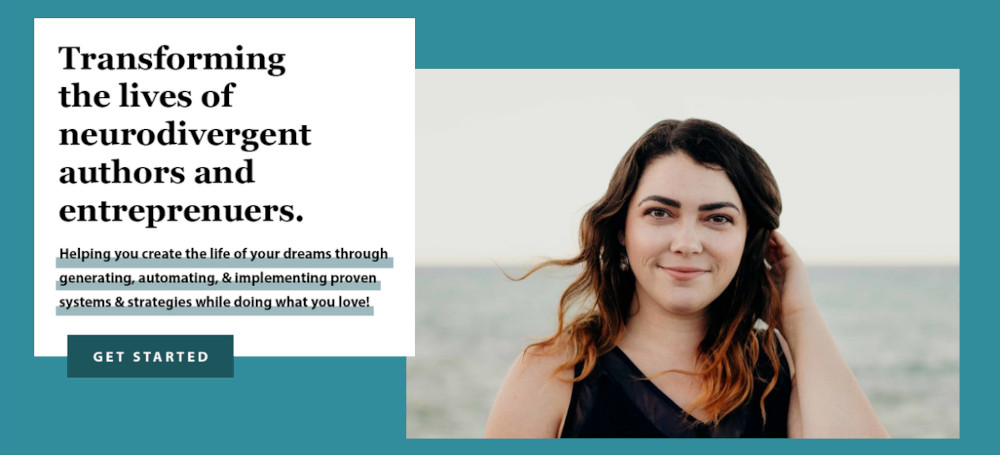 Our content is reader supported, which means when you buy from links you click on, we may earn a commission.
---
Who: Ivy Cirillo
Website: ivycirillo.com
Course Topic: Entrepreneurs
Interesting Stats: 23.5% increase in email subscribers
Who are you and what course have you created?
I'm a bestselling author, international speaker, online business strategist, and founder of Perfectly Ambitious. I help neurodivergent, multi-passionate, and low-energy entrepreneurs turn their passions into profits with ease by building a business in alignment with their brain, body, and personality types.
For a full list of my free resources, courses & trainings, and coaching opportunities, you can find them on my Everything Page.
After helping hundreds of online business owners create their own courses & product suites, I released my first course The Evergreen Instagram Strategy for Neurodivergent Entrepreneurs, back in 2022.
What market does your online course serve?
While anyone can consume my courses, they were created specifically for neurodivergent, multi-passionate, and low-energy female entrepreneurs. As an AuDHD entrepreneur with over 20 chronic illnesses myself, I know how difficult it is to find courses built for all learning methods (audio, visual, etc), smaller digestible content (lessons under 15 minutes), and materials designed without ultra-high contrast. So I make sure that each of my courses includes videos with on-screen text, video transcripts, slide decks, workbooks, and audio lessons. Plus the ability to change the audio/video speed as well! That way they can be consumed by anyone, but they're always built with my target audience in mind.
What's the biggest benefit of taking your course?
By taking The Evergreen Instagram Strategy for Neurodivergent Entrepreneurs you'll be able to create a low-energy marketing strategy to step up your Instagram game while still managing to nurture and convert leads. This is perfect for someone sick and tired of feeling the pressure to create valuable content for the grid constantly. Someone who is irritated trying to keep up with the consistent changes to the algorithm and features, & ultimately hoping to get back to the fun and easy Instagram they once knew.

How did you get into the market?
I originally created The Evergreen Instagram Strategy Course for Neurodivergent Entrepreneurs out of necessity for myself. I was overwhelmed by the thought of Instagram. All I wanted to do was connect with my target audience. I felt as though I was on a never-ending hamster wheel of content creation trying to meet a quota.
Why did you decide to create an online course in the first place?
My reason for creating an online course is simple: I wanted to build a business that's in alignment with my brain, my body, and my personality. For years, coaches and entrepreneurs shared the misconception that you needed to be fully booked out in order to succeed. But that wasn't how I defined success. Instead, I wanted to help as many people as possible without burning myself out. Courses were the easiest way for me to do that. By turning the systems and strategies that I'd normally teach 1:1 clients into courses, I can not only help more people but make income passively too!
Did you have any moments of doubt before you created/launched it?
As a neurodivergent entrepreneur, it's common to struggle with Rejection Sensitivity Dysphoria. This can cause Imposter Syndrome. So I definitely had a moment of doubt, but everyone that I talked to about my strategy was drawn to it immediately. That's how I knew I had a good idea.
Unfortunately, the biggest struggle I had with course creation turned out to be technical difficulties. After creating a 26-page course outline, I designed my course workbook & slide deck. When I went to record I couldn't. For some reason, unbeknownst to me, the program stopped syncing automatic changes. I lost about 75% of the final course materials. At first, I was devastated, but I pulled myself together. In the span of four days, I completely rewrote, designed, and produced all of my course content.
What's your online course like?
The Evergreen Instagram Strategy for Neurodivergent Entrepreneurs can be consumed in a few different ways. Everyone that purchases it will receive access to over 20 bite-sized video lessons with on screen text, access to the entire slide deck as well as video transcripts, the option to listen to the course on their favorite podcast app, and a course workbook with all of the lessons & activities as well. All of my courses also include a resource library with each of the templates and resources mentioned in my courses too as well as access to my exclusive Facebook community for students & clients!
How long did it take you to create your course?
When I don't run into technical difficulties, I can often go from ideation to release in less than two weeks & I think that's partially due to my ADHD superpower: hyperfixation. Of course, because I look at everything from a standpoint of templates & evergreen systems, I've made course creation a little easier on myself as well.
I use the same slide deck template, workbook template, lesson outline, video scripts, and more. - Ivy Cirillo
Click To Tweet
So when I get an idea, all I have to do is duplicate my templates & write out the related lessons, record, and publish!
Tell us a little about the process of launching your course and getting your first sale(s).
Back in 2021, I managed an agency that helped course creators create and launch their own courses. At the time, we relied heavily on Facebook advertising and live launching. I knew I didn't want to incorporate these methods into my business. So instead, I conducted a very simple evergreen launch and focused on building connections with my target audience before selling to them. This is what my evergreen Instagram strategy is all about! In fact, all of my sales so far have come from genuine connections that I've made through social media. And now that I'm launching my second course, I've decided to include it as an upsell for my first course. I'm even promoting it in an upcoming collaboration I have scheduled with other course creators!
Do you have a lead magnet?
Absolutely! At this time, you can get a copy of my Instagram Audit Checklist or my Instagram Analytics Tracker for FREE! I personally recommend that everyone conducts an audit & takes a deep dive into their analytics before making changes to their Instagram account, so I wanted to make sure that my audience had the opportunity to do so before purchasing my course. And according to my email stats, their conversion rates are each 50%.
What's the traffic strategy that works best for you?
At Perfectly Ambitious, we focus on connections over conversions. That's why social media is our number one lead source. At this time, I focus on video marketing through TiKTok & Instagram. This brings in new leads. I continue nurturing them until they know, relate to, and trust me. That way, I can convert them into email subscribers and buyers.
What online course platform are you using?
I am currently using Teachable.
Do you like it?
I personally find that Teachable is best for me on a creator and consumer level. Unfortunately, there are a few things that I don't love.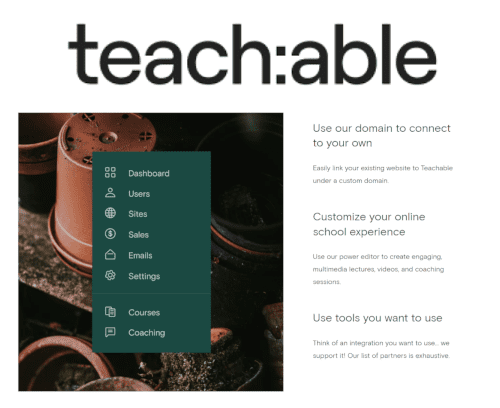 Check Out Teachable
Teachable is one of the top online course platforms used by successful course creators interviewed on coursemethod.com. It is easy to set up and build your site pages, and the course area looks great. 
Price Range: $0 (+ transaction fees) to $299/month
Most Popular Plan: Pro Plan at $119/month
Annual Discount: Yes, take 17% off!
Free Trial: Try out Teachable's core features for free
*Our content is reader supported, which means when you buy from links you click on, we may earn a commission.
Are there any features you wish it had?
At this time, Teachable can do everything I need and want to do. Unfortunately, not all of the features I'd like are included in the plan that I have, and truthfully the pricing is the only thing I'm disappointed in.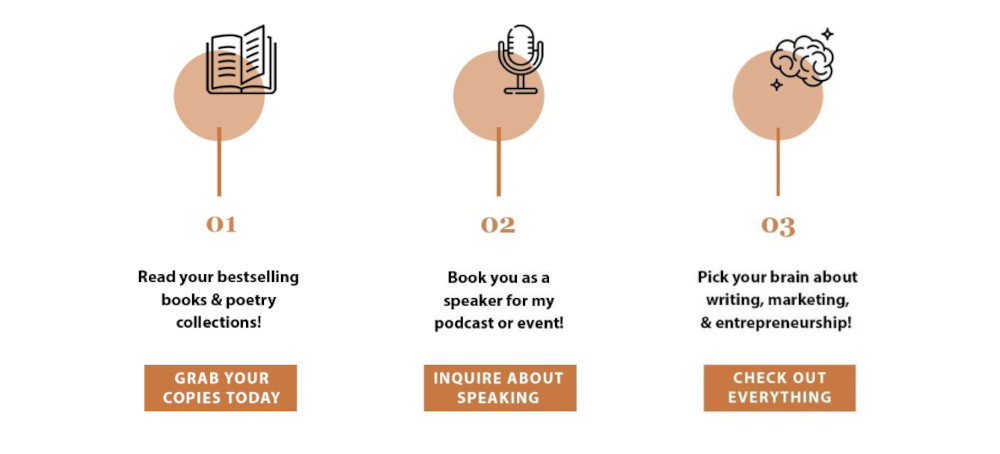 What made you decide to use your chosen platform over others?
The biggest reason I went with Teachable is that as a neurodivergent individual, it was the easiest on my brain both as a consumer and as a creator. Additionally, as someone that often purchases course bundles, I've always enjoyed my experience with Teachable versus the other course platforms & found that I had the least amount of login issues or technical difficulties.
What other tools do you use to run your online course business?
I have so many recommendations when it comes to course creation! I use Canva for all of my design work & Google Suite for all of my documents & spreadsheets. Then, I use veed.io & zoom to record all of my lessons. Then I use Convertkit for all of my email marketing & sales. (I also have affiliate links if those are acceptable to provide as well)
What books or training programs have you found useful on your journey to a successful business owner that others might find valuable too?
While I'd love to provide recommendations, I'm personally self-taught in each of my zones of genius. When first getting started, I heavily relied on Google & YouTube. I have taught myself everything from coding to graphic design & can't really attribute any of that to one source or program in particular.
Do you have any big mistakes you've made along the way that you'd be willing to share?
While everyone has a different opinion on launch styles & whether or not to include presales, I've learned that presales do not work for me. No matter how excited I am about a project and prepared for a deadline, something has always gotten in the way.
As a neurodivergent entrepreneur, I learned that launching a product for presale can provide the same dopamine as completing a project. Unfortunately, that means that our brain will often lose motivation to complete the project because we've already launched the idea of it. We've already received additional dopamine from each new sale. And with this course in particular, I didn't account for technical difficulties.
Even with plenty of launches behind me, I never thought I'd lose over 75% of my course materials and have to start over.
So while presales work for some, I've learned that launching a product after completion feels significantly more aligned for me. - Ivy Cirillo
Click To Tweet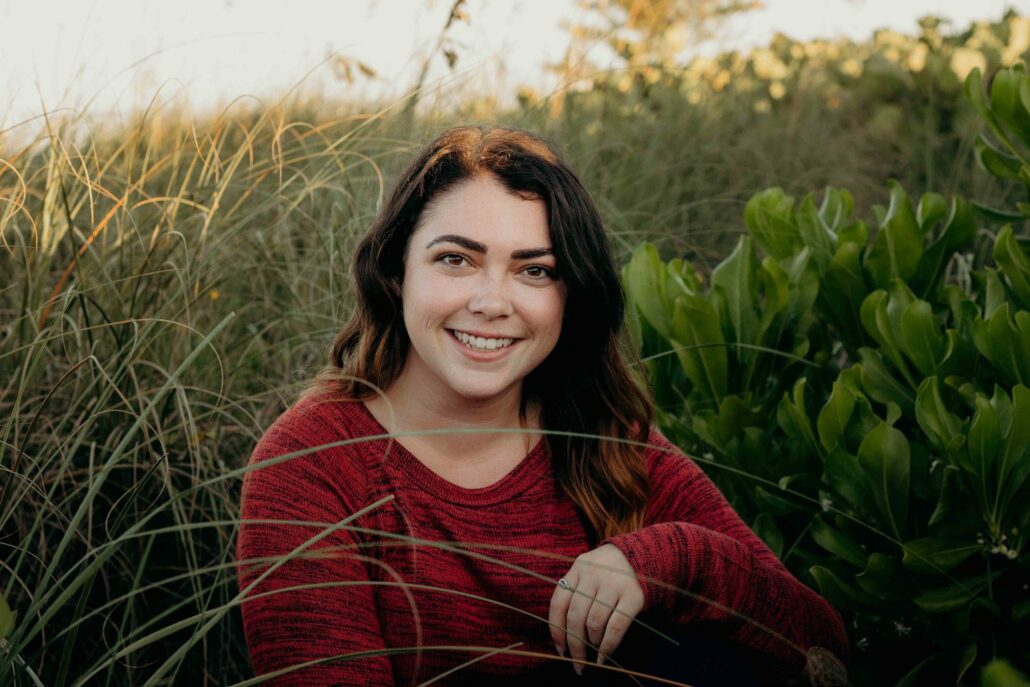 Please tell us a little about what the money you've earned from your course has done for you.
I don't know which feeling is better, seeing the "Congrats, you just made a sale!" subject line in my email or knowing that on my worst days, I don't have to worry about my business. With each course sale, I know I can show up; however, what feels best for me while still prioritizing my mental, physical, and emotional well-being whenever I need it.
Plus, the income I make through courses & coaching, allows me to continue living my life as a digital nomad! In the last two years, I've explored 30 states while continuing to nurture my business on my terms. And the best part is, I haven't had to pay for accommodations, wifi, or general housing expenses in over three years!
In addition to revenue are there any numbers you would like to share?
Since this course was built around my new Instagram strategy, I'm happy to report that in just one month, my accounts reached increased by 396%. My accounts engaged increased by 477%. My total followers increased by 4.1%. I've seen an increase in sales, a 23.5% increase in email subscribers, and an 18.2% increase in my email open rate. I went from 5 quality DMs over five years to 16 quality DMs regarding my lead magnets, content, and services in just five weeks! Since implementing this strategy & creating a course around it, I've only seen continued growth in connection & revenue.
What has creating your course done for you personally?
Since creating a course with neurodivergent entrepreneurs in mind, it has encouraged open and honest discussions about what accommodations can be made in the industry for people like myself and my target audience. And while it doesn't apply to everyone, I've had quite a few entrepreneurs reach out to me and ask how they can adjust their own programs and products to be more accommodating. Additionally, as an enneagram type 6 whose biggest motivator is security, it's given me a sense of peace knowing that I will be able to continue building financial security for myself with each new course that I build.
Do you have a story of a transformation from any of your clients?
The very first client I began teaching my strategy to, began implementing changes immediately. They saw a 303% increase in accounts reached. They also saw a 191% increase in accounts engaged, and a 1.2% increase in total followers before even finishing the course. And the best part is, they go through their followers list meticulously. They remove anyone that isn't their target audience, so that's a 1.2% increase in dream clients!
What advice do you have for people just starting out?
Every entrepreneur I've helped so far has encountered Imposter Syndrome. I'd just like to take a moment to remind you that you are Perfectly Ambitious & you are in demand right now. - Ivy Cirillo
Click To Tweet
The skills & expertise you have at this moment can help someone immediately!
Learn more about Ivy Cirillo of ivycirillo.com: