How Iu Ayala Portella Gained Real-World Experience by Creating a Machine Learning Course for Udemy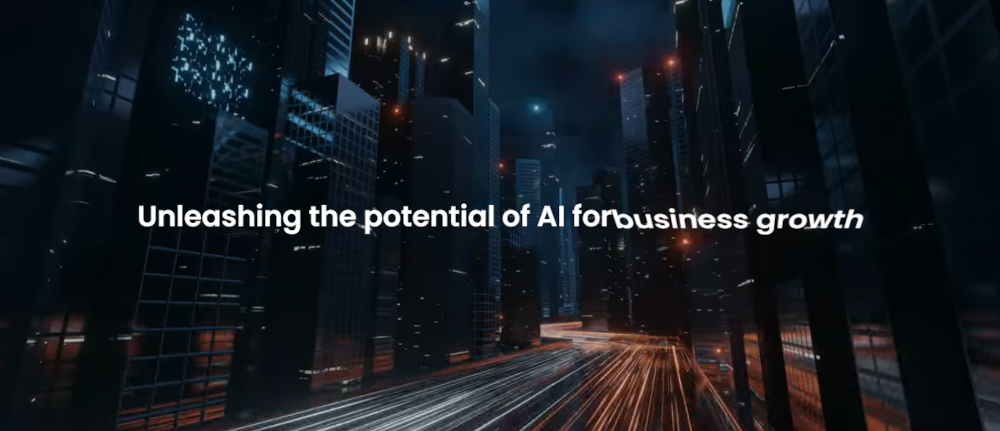 Our content is reader supported, which means when you buy from links you click on, we may earn a commission.
---
Who: Iu Ayala Portella
Website: gradientinsight.com
Course Topic: Machine Learning
Interesting Stats: Earned ~ $1,000 from Udemy
Who are you and what course have you created?
I'm Iu Ayala and I have created an online course called "Machine Learning and Self-Driving Cars" which teaches students how to apply machine learning techniques to autonomous vehicles.
What market does your online course serve?
My online course serves the market of individuals who are interested in the field of autonomous vehicles and want to learn how to apply machine learning techniques to this area. This includes students who want to learn more about this exciting field, as well as professionals who are already working in the industry and want to expand their knowledge and skills.
What's the biggest benefit of taking your course?
The biggest benefit of taking my course is that students will learn how to apply machine learning techniques to autonomous vehicles, which is a rapidly growing and exciting field. By the end of the course, students will have gained a deep understanding of the concepts and techniques used in the industry and will be able to apply them in real-world scenarios.

How did you get into the market?
I got into this market because I've always been interested (and working) in the intersection of artificial intelligence and transportation. I saw an opportunity to share my knowledge and experience with others who are interested in this field.
Why did you decide to create an online course in the first place?
I decided to create an online course because I saw the potential to reach a wider audience and share my knowledge with more people. I also wanted to create a resource that students and professionals could use to further their education and career.
Did you have any moments of doubt before you created/launched it?
Yes, I did have moments of doubt before launching my course. I was concerned about whether I had enough knowledge and expertise to create a course that would be valuable to students. However, I overcame these doubts by focusing on my experience and expertise in the field and by seeking feedback from colleagues and industry experts.
What's your online course like?
My online course is primarily video-based, with accompanying text and quizzes. The videos are a combination of live action and hand written explanations (proven to be more memorable than PowerPoints).
How long did it take you to create your course?
It took me about six months to create my course. I started by outlining the course content and creating a detailed curriculum. From there, I created the video content and wrote the accompanying text and quizzes.
Tell us a little about the process of launching your course and getting your first sale(s).
When I first launched my course, I spent a lot of time creating a comprehensive curriculum, but I didn't do much more, I basically just posted in on Udemy. Looking backward I would have built my email list through social media and content marketing. Currently I'm looking into running ads to reach a wider audience.

Do you have a lead magnet?
Yes, I have a lead magnet in the form of a PDF that describes the most common paths to become proficient in Machine Learning. It has been effective in helping to get people to enroll in the course.
What's the traffic strategy that works best for you?
My traffic strategy mainly consists of content marketing (blogs and YouTube videos).
I create blog posts and videos on topics related to machine learning and self-driving cars, and then use YouTube's reach to promote those pieces of content to a targeted audience. - Iu Ayala Portella
Click To Tweet
What online course platform are you using?
I use Udemy, but I've been looking into others. I tested Codedamn, but I didn't have a good experience with it.
Do you like it?
Overall I'm happy with Udemy, it's good at bringing new customers to you. But you need to attract customers yourself since their reach is boosted by it.
Are there any features you wish it had?
I would love if it would allow me to create Python exercises that run directly on the browser, without the need for the student to install anything.
Additionally, I would love it if it could do the same with Webots, a robotics simulator that I use quite a lot. But I don't have much hope, that it will be integrated soon.

What made you decide to use your chosen platform over others?
Since I've launched my course I've been getting more familiar with WordPress, since I have a couple of online products. Therefore I would now use WordPress for hosting, but only as an alternative to the main platforms, it's good to use their reach to start and build your audience.
What other tools do you use to run your online course business?
I wrote some Python code to edit my lectures, I record them with OBS. There I've set some hotkeys to define actions. This has have me a massive amount of time because I like to use handwriting, but I find it annoying when someone is writing slowly, therefore the program speeds up the handwriting while keeping the voice synced with what's going on the screen.
Aside from that from acquisition, I use my website (WordPress), YouTube, and Google Analytics to understand what the users are doing.
What books or training programs have you found useful on your journey to a successful business owner that others might find valuable too?
I've got the video lecture style from the YouTube playlist "Control Systems Lectures" from Brian Douglas. I've bought a course that teaches you how to create your own course, "Online Business Masterclass: Sell Your Own Digital Products" which can be found in Udemy.
Do you have any big mistakes you've made along the way that you'd be willing to share?
One mistake I made early on was not being clear enough about the benefits of my course and what sets it apart from others on the market. - Iu Ayala Portella
Click To Tweet
I quickly realized that I needed to focus on communicating these things more effectively in my marketing materials.
Please share some idea of revenue.
I haven't made much money with it yet, in the launch period, I've made a little under $1000, and now I'm driving around $100/mo. I haven't had much time to promote my course recently, since I've been working on some online products. But I look forward to promoting it heavily and seeing how much I can make. Probably the most significant factor would be to move it away from Udemy into my website, where I can have 100% of control of the pricing and experience.
Please tell us a little about what the money you've earned from your course has done for you.
The money I have earned from my course has allowed me to invest in my business.
But rather than the money, the most valuable thing I've got from my course is the experience of marketing a product and learning how to create it. - Iu Ayala Portella
Click To Tweet
I would do it again even if I knew I would make $0.

In addition to revenue are there any numbers you would like to share?
While I haven't generated much revenue yet from my online course on Machine Learning and Self-Driving Cars, creating and marketing it has been invaluable for me. Through trial and error, I've learned a lot about promoting and selling a product, which has allowed me to create my own website and launch other online products.
One strategy that has worked well for me is leveraging social media. I started by creating a dedicated Twitter account for my course and sharing regular updates, interesting articles, and related content. I also used hashtags and engaged with other users in the industry to increase my visibility and reach.
In addition, I've been experimenting with YouTube by creating informative and engaging videos about the topics covered in my course. While I haven't yet hit the 1,000 subscriber mark, I'm proud to say I've gained a decent following in just a few months.
Overall, creating and marketing my online course has been challenging but rewarding. I feel like I've gained valuable skills and knowledge that will serve me well in the future, and I'm excited to continue growing and expanding my online presence.
What has creating your course done for you personally?
Creating my course has been a truly transformative experience for me. Not only have I been able to share my knowledge and help others learn about a topic I'm passionate about, but it's also given me a sense of accomplishment and confidence in my abilities as an educator. Knowing that people are finding value in my content and that I can positively impact their lives is incredibly rewarding.
Do you have a story of a transformation from any of your clients?
I'm happy to share a success story from one of my clients. One of my students had been struggling with understanding the more technical aspects of machine learning, but after taking my course, they could not only grasp the concepts but also apply them to their own projects. They created a model that accurately predicted customer churn for their business, which led to a significant increase in revenue. Hearing about their success and knowing that I played a small part in it was truly inspiring and made me feel proud of the work that I'm doing.
What advice do you have for people just starting out?
For people just starting, my most significant advice would be to stay committed to your goals and not be afraid of failure. Building a successful online course or brand takes time, effort, and a lot of trial and error.
Don't be discouraged by setbacks or slow growth, and instead, focus on creating valuable content that resonates with your audience. - Iu Ayala Portella
Click To Tweet
It's also important to network with others in your field and seek mentorship or support when needed. Lastly, I wish I had known the importance of marketing and promotion when I first started out. Creating great content is just one piece of the puzzle, but getting it in front of the right people is equally important.
Learn more about Iu Ayala Portella of gradientinsight.com: