The Story of How Inna Rosputnia Started Her Trading Course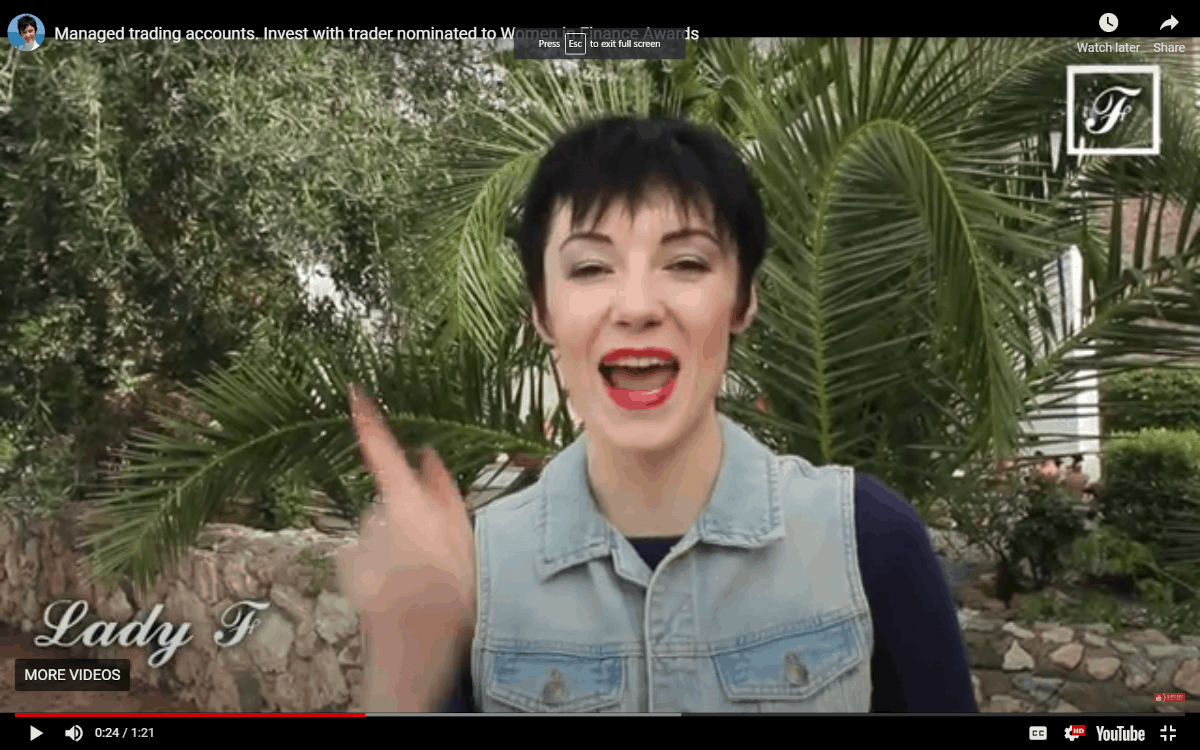 Our content is reader supported, which means when you buy from links you click on, we may earn a commission.
---
Who: Inna Rosputnia
Website: managed-accounts-ir.com
Course Topic: Stock & Futures Trading
Interesting Stats: Email list grew 7% after course launch
Who are you and what course have you created?
I am in stock and futures trading. In 2019 I received an award as a Leading Innovator in Wealth Management and Most Outstanding Woman in Finance. Also, I recently passed the NFA Series 3 License exam. And, now I am in the process of hedge fund incorporation.
My specialization is swing trading. I use a mix of fundamental setups and technical analysis in my stock and futures research. I also developed a formula of money management, that helps to increase average positive results for traders. Success in trading is similar to solving math problem. So, we implement basic math formulas into trading strategies and money management. Its not about getting rich fast. Trading involves high risk as any other type of investing. Its more about the mix of fundamental and technical analysis and a mathematical approach to trading.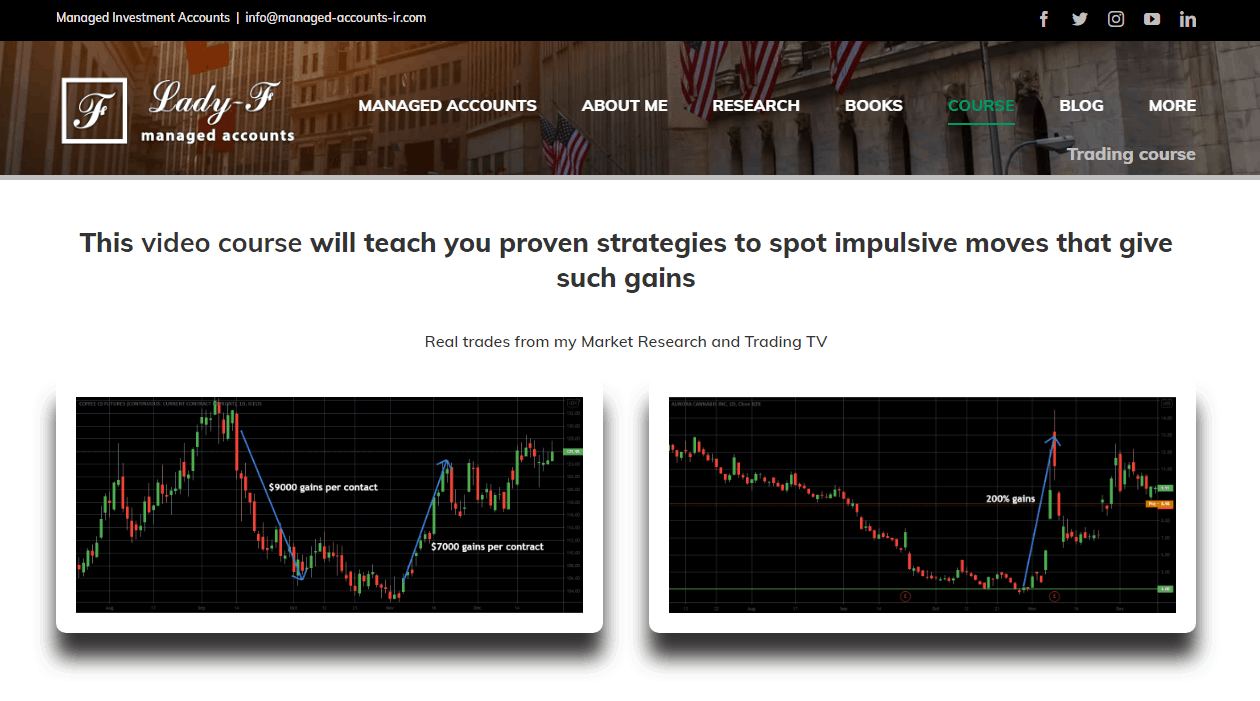 What market does your online course serve?
My course was created for active stock and futures traders. It is perfect for all categories, including beginners and advanced traders as I share information that is really difficult to find somewhere else. But at the same time, it explains how the market really works and how to invest in a smarter way.
The internet is full of useless information and 'get rich fast' methods. While the information that really matters is missing.
For example, how many traders know about CCC (Commodity Credit Corporation)? Almost no one, except institutes. But each trader has to know about this organization, as it has a huge impact on the market. The CCC steps in if there is a need to stabilize farm prices by administering a loan program. It is only one example. But how people can profit in the market, if they don't know its structure? The answer is obvious – knowledge is what really matters.
What's the biggest benefit of taking your course?
In my course, I share time-tested and proven techniques that really work and have an over 80% winning rate. Nothing works 100% when it comes to trading or investing. For example, there is no way to predict some fundamentals, like Covid-19, etc. However, having an approach and strategies that can give a consistent high winning rate is what really matters.
Moreover, the trading approach and strategies that I teach are designed to give traders the flexibility to control their own hours and the confidence to know when to buy and sell a trade. I believe without the right skills, days of struggle will never end for a trader. So, I pulled together all pieces of trading puzzles in my course. I have created a structured learning process designed to teach students everything they need to know to become a successful trader.
The buyer of the course can also follow my market research and learn how to implement the knowledge he or she gets from the course in real-time. This helps traders to master new techniques, learn all specific details and get online support till they feel confident trading stocks and futures.
How did you get into the market?
I was a beginner in trading and I know it's not so easy to find a good course that gives knowledge and tools you can implement in trading. So, the basic goal for me was to create a source of information that really matters and explains the market structure. There is just 'enough' right information with detailed explanations and multiple samples.
Why did you decide to create an online course in the first place?
I believe sharing valuable information is very important for each business. It helps to promote the brand and build trust with the audience. Building an online course allows you to share your expertise and work with many more people than you could reach one-on-one. Moreover, it is a great way to leverage your knowledge and make the most out of your experience and skills.
Building the course was very important for me personally. As they say, repetition is the mother of learning!
Did you have any moments of doubt before you created/launched it?
I had a lot of doubts. I know a lot of useful information and knowledge to share. But for me, it was very difficult to build a structures course. I had some doubts that I could deliver my message and knowledge to the viewer in an easy-to-understand way. I didn't want my course to be scientific or have a lot of specific terminologies. So, the main issue was to explain the theory and practice of speculation, investing, and money management in plain English.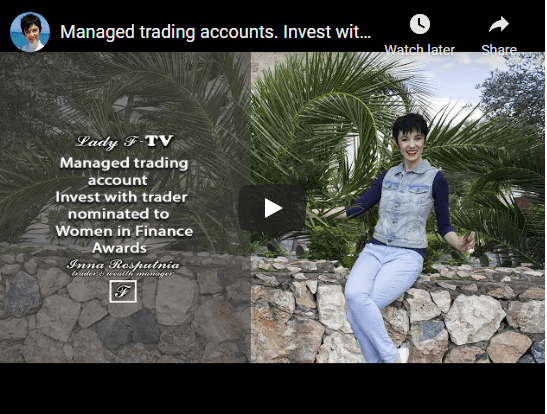 If so what made you turn it around and do it anyway?
I never give up. It is not my style. So, I decided to ask for help few of my blog readers. I sent them episodes that I struggled with and asked their opinion. Was it easy for them to understand? Did they have any questions after watching? And, it worked. I think it was the best decision. They helped me to build the course.
What's your online course like?
It is a video course (live-action) available online and also as a downloadable mp4 file. It includes theory, detailed explanations, and a number of charts to show how to implement studies in real trading. Moreover, I shared a few formulas they will not find anywhere else, including money management and valuation formulas to identify overvalued and undervalued markets. The trader just has to follow a simple math formula. It excludes his or her subjective judgments about the market.
How long did it take you to create your course?
It took me 3 months to build the first course. First, I tried to build a plan of my course. To be honest I changed it few times. I wanted to make an intensive course that gives all tools and knowledge need to become a profitable trader.
Then, it took me few weeks to build sample sections. Each strategy and technique I explain has 2 charts (one on the buy and one on the sell-side). Moreover, after my first version was ready I decided to add a few topics. In total, I made 4 versions till I finally created what wanted.
Tell us a little about the process of launching your course and getting your first sale(s).
I launched a pre-order campaign and gave a 50% discount for early birds. I think it was a good strategy. As the first week resulted in the biggest number of sales. Almost all sales came from my blog or social media followers who know my work and results.
Do you have a lead magnet?
I share a lot of free educational materials and futures and stock market research on my trading blog and YouTube. The followers and readers can see my strategies and real results. And, if they like and share my approach and investment philosophy and would like to use it in their trading, they buy the course.
What's the traffic strategy that works best for you?
Each week I publish market research and educational posts on my blog. Also, my articles are featured on such outlets as FXEmpire, Benzinga, FXStreet, etc. I share a lot of free and useful information. So, potential buyers can follow me for a long time to see my professional approach and decide if they share my investment philosophy. I believe it helps people to make the right choice before making the decision to buy a course. This is my main traffic strategy. Also, this approach increases the number of satisfied students.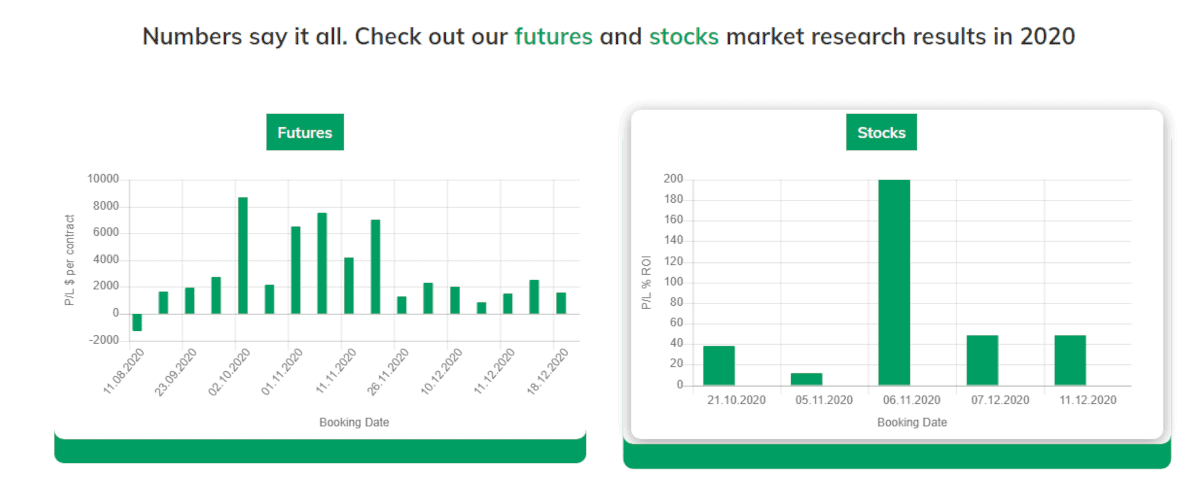 What online course platform are you using?
I work in a very specific industry where leads are generated if you have a strong reputation and recognition. So, online course platforms don't work as well for trading courses. What really works is the presence on leading industry outlets as an expert and sharing free useful content.
Do you like it?
Yes, this approach helps to grow the audience and recognition. As result, I can increase sales. Certainly growing an audience and turning followers into course buyers takes time. But it is a good long-term strategy that gives consistent leads.
Are there any features you wish it had?
I wish I had more time. That's because I have so many ideas and energy when it comes to my course, sharing information, and trading and 24h is not enough for me )) I wish I had a bigger presence in industry outlets. But I simply don't have enough time to create the content for all the platforms.
What made you decide to use your chosen platform over others?
I have a personal approach with buyers and it definitely helps to build trust. Moreover, I have full control over course sales. Also, I can edit it any time I want without any problems. I am a trader and I like to have control ))
What other tools do you use to run your online course business?
I negotiate with a few brokers to launch my course on their trading platforms. And if we agree on all terms, it will boost sales significantly.
What books or training programs have you found useful on your journey to a successful business owner that others might find valuable too?
I learned a lot from Marie Forleo. She has a very good YouTube channel that will be useful for course creators and online businesses. Moreover, she interviews owners and they share their struggles and how they were able to overcome them. Learning from others is important.
Do you have any big mistakes you've made along the way that you'd be willing to share?
First, I tried to implement the strategies other course creators recommended. In some way, it was my mistake. I should have analyzed my industry more than blindly follow successful strategies. Don't get me wrong, their strategies are good. But each industry is specific. So, I think each course creator has to dig deep and think like his potential buyer. How can you help your buyer to find you? What platforms do your buyers use? What problem do they have and how you can help them to solve it? Answering these questions is the key to leads.
Please share some idea of revenue.
We had the biggest number of sales during the pre-order campaign. It was 150 sales and 80% of buyers chose downloadable files instead of online access. It was surprising for me.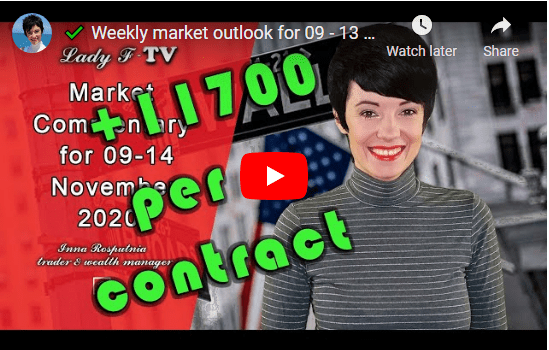 Please tell us a little about what the money you've earned from your course has done for you.
Trading my account and managed accounts make me a living and are my main business. So, I decided to give to charity funds I receive from course sales. When I decided to make a course my goal was to help the beginners as I know their struggles. Besides, it is a great way to increase brand recognition and grow an audience.
In addition to revenue are there any numbers you would like to share?
After I launched the course my email list grew 7% in the first week. Most importantly, this course helped to build more trust with the audience and increase traffic to my website.
What has creating your course done for you personally?
As I mentioned, repetition is the mother of learning. This course helped me to summarize my knowledge. Moreover, after building the course, I got an idea of a new trading strategy. I tested it for 3 weeks already and I hope the results will be good. Knowledge is nothing if we don't use it. Building a course helps to find some missing puzzles. You know the information, but for some reason, you forgot about it or didn't use it. And, the course helps to find such spaces.
Do you have a story of a transformation from any of your clients?
It is a real pleasure and motivation to get emails from buyers with their stories. One of my loyal followers and experienced traders wrote me: 'Amazing course! I am in trading for 5 years and this course changed the way I think about markets absolutely. I have never thought about markets this. Certainly, you were right this information is difficult to find somewhere else. Great job, Inna!'
What advice do you have for people just starting out?
Build your audience before you launch the course. People want to learn from trusted sources. - Inna Rosputnia
Click To Tweet
Pay more attention to the specific of your industry and audience needs. I think no matter what industry you represent, your course has to be simple and easy to understand.
Picking the right topic is another important task for creators. Before getting started determine what problem your audience faces on a regular basis. And then offer them the solution!
Learn more about Inna Rosputnia of Managed-accounts-ir.com: