How Helen Polise Started HelloSocialize.com with Her Beginner TikTok Course

Our content is reader supported, which means when you buy from links you click on, we may earn a commission.
---
Who: Helen Polise
Website: hellosocialize.com
Course Topic: TikTok
Interesting Stats: Sold 800+ sessions
Who are you and what course have you created?
I teach social media content creation – how to make great video content for various social media platforms.  I have a beginner TikTok course I sold on Teachable and my other tutorial content and workshops are FREE and hosted on my website:  HelloSocialize.com with the videos living on Vimeo.com
What market does your online course serve?
My TikTok beginner course is designed to serve new users on TikTok who need help from the start – from setting up a profile, to creating a basic video in the app – but then covers topics for those who are familiar with the app and would like to level up their content! The class covers some strategies for posting slightly more creative videos using the effects within the TikTok app.
What's the biggest benefit of taking your course?
If you are a new user on TikTok, this course will give you the confidence to get your start and give you an understanding of the basics of using the app, as well as a bit of strategy behind content creation for social media.  If you have been posting already, you will still learn things you might have missed prior, and the content tips and specific use of features and effects will be helpful as well.
How did you get into the market?
I am a TV commercial director and when I started on Tiktok, my production background gave me an advantage as a creator. Multiple people asked questions about how I did certain edit tricks on my videos so I decided to make a tutorial and my account exploded with followers.  It was obvious that my clear and inclusive style of teaching resonated with thousands of content creators who were learning TikTok.
They began referring to me as 'our TikTok teacher' in the comments so I decided as a teacher, I need to create a course specifically to help the newbies and seasoned creators on the app. - Helen Polise
Click To Tweet
Did you have any moments of doubt before you created/launched it?
My biggest struggle was navigating the teachable platform to get it set up and working properly. I remember having so many problems with the interface, and even when the course was live, some of the videos were not playing. It was very confusing which is not usual for me as I'm very tech savvy.
I was determined to figure it out because I KNEW this was a service I could provide that had value.  Thousands of comments on my TikTok videos made it clear that this was my mission!
What's your online course like?
The course is a video of me speaking, side by side with my phone screen where I demonstrate exactly what I'm talking about on a phone screen.  In the text portion, I include bonus content with links to other relevant videos which I update frequently.
How long did it take you to create your course?
The most challenging part initially was creating the video so that it was in sync properly with what I was showing on screen.  I used a split screen technique to edit the video so that what I'm talking about on camera is demonstrated correctly on my phone screen simultaneously.
Tell us a little about the process of launching your course and getting your first sale(s).
Since I had roughly 500K followers on TikTok when I launched the course, it was pretty easy to promote on my TikTok videos and during my live sessions on TikTok. It was priced very reasonably to prevent any barriers to entry.  I was told multiple times that the course was priced too low, but I wanted to keep it accessible to the masses.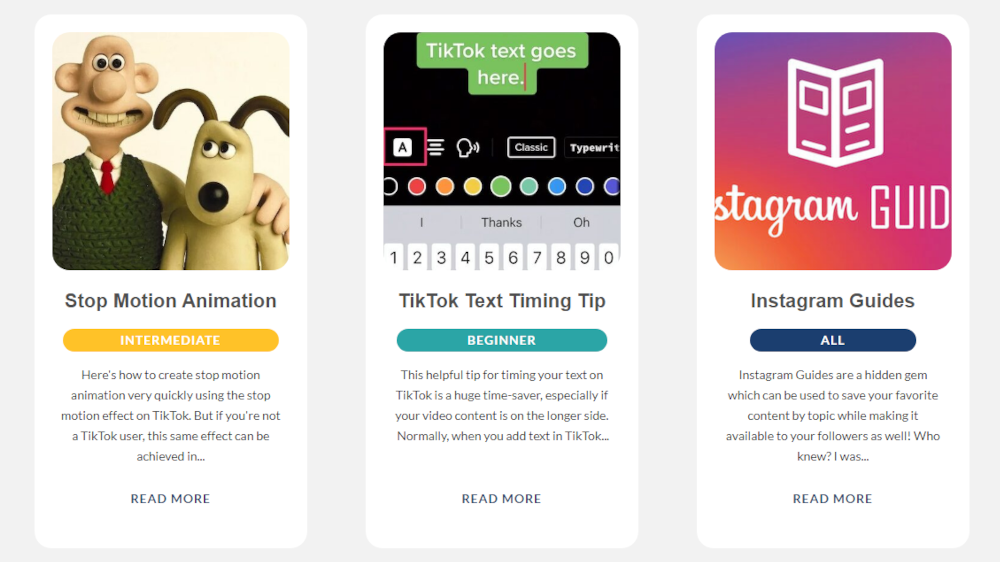 Do you have a lead magnet?
No lead magnet, the fair price and organic content I posted did a great job of selling it in very efficiently and organically.
What's the traffic strategy that works best for you?
Since launching the course and selling 800+ sessions, I have not been promoting it heavily since I now have a new business with a website where I'm hosting my content.  HelloSocialize.com is my main focus and my video content for the website is hosted on Vimeo.
What online course platform are you using?
Teachable is where the course is hosted.
Do you like it?
It took some time to navigate and there were issues upon launch.  I don't remember the specific problems, but I did have a lot of frustration because the platform doesn't work well with Safari, so as a Mac user, I had to be sure to use Google Chrome at all times.
Are there any features you wish it had?
I wish I could resend the registration verification link because many people emailed me that they lost the link or deleted by accident and there was no way for me to resend the link without deleting them from the course and re-enrolling them.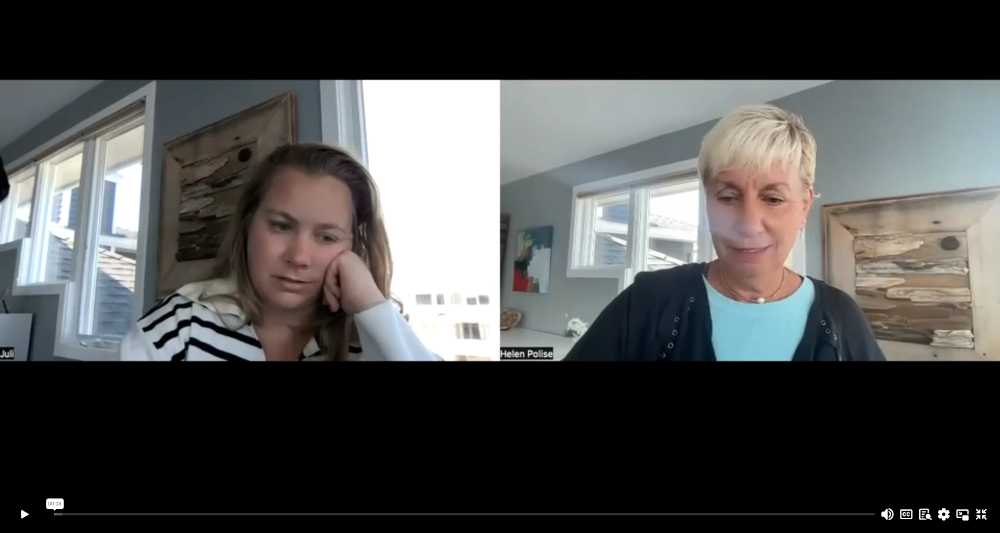 What made you decide to use your chosen platform over others?
I chose Teachable because I had used it prior for taking courses, so I knew it was a reputable platform.
What other tools do you use to run your online course business?
I used my website HelloSocialize.com for all my other content now.
What books or training programs have you found useful on your journey to a successful business owner that others might find valuable too?
To be perfectly honest I didn't really use any books or training programs because my video expertise has come from 35+ years working in video production. I truly understand how content is created because I've been on production shoots and in edit rooms my entire career.  All of that knowledge has culminated into an understanding that goes beyond a training program. When I began on creating content for social media, I realized that I had an advantage from my background alone.
All I needed to do was convert that knowledge into the ability to create. I use an iPhone app rather than an entire production crew. It was pretty seamless for me since I have an aptitude for technology that one might say is more prevalent in a younger person. I'm laughing because and will admit that I'm a 62-year-old with the technology aptitude of a millennial (or younger).
My tech skills have served me well. They've allowed me to accumulate nearly a million followers on TikTok pretty quickly. - Helen Polise
Click To Tweet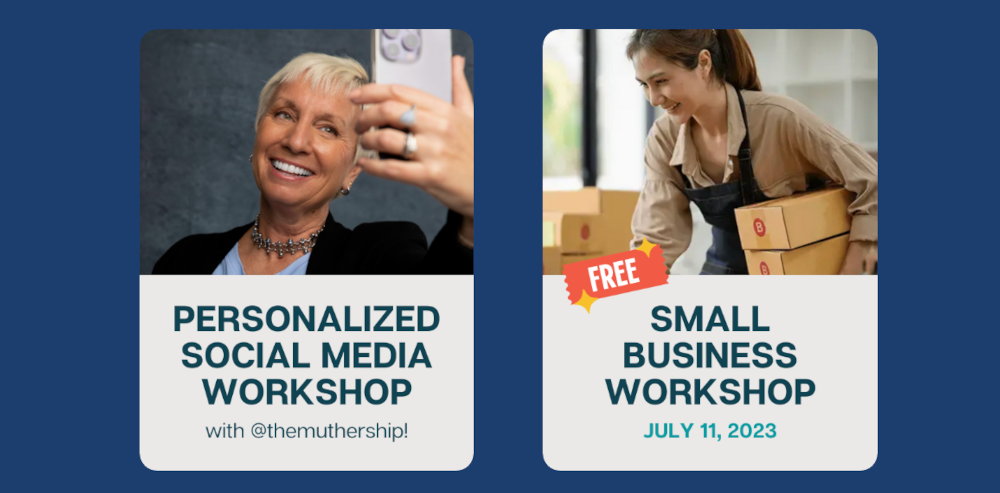 Do you have any big mistakes you've made along the way that you'd be willing to share?
My one mistake would be that I did not make the decision to monetize my skills on social media sooner. I should have created the course and had multiple levels as well as personalized workshops and one-on-one coaching sessions. The fact that I am still working in production as a TV commercial director gave me limited time to dedicate fully to creating additional courses and revenue streams. Once my business was funded by a VC, I was able to hire staff to assist but I still believe in grassroots growth in a more organic fashion for this type of business.
Please share some idea of revenue.
The course alone has made sales of $11,500. My visibility as an expert has brought in different coaching projects which were profitable as well.
Please tell us a little about what the money you've earned from your course has done for you.
The money earned from the course is currently in savings to be invested in my content creation venture. My new business called Socialize:  hellosocialize.com
In addition to revenue are there any numbers you would like to share?
The fact that I have become the expert on TikTok as a "teacher" of the platform is quite an accomplishment. That's because I'm 62-years-old. I'm thriving with extreme success on an app that was originally meant for a much younger audience. I've been featured on news programs, in multiple articles, podcasts and live conference appearances. Some of which focused on my age, others strictly focused on the incredible value I bring to my audience daily.
What has creating your course done for you personally?
Creating the course was an amazing accomplishment because I had never done anything like that before. Many of my followers thought that I was a teacher before getting on TikTok! I definitely have the ability to teach and inspire which happened even more so when I was diagnosed with lymphoma in June of 2022. I used my social media platform to share about my diagnosis and the continued treatment that I underwent.
It proved to be extremely helpful to thousands of people. I still continue to advocate for people going through all types of treatments. Knowing how to create compelling content and being able to tell my story in an authentic and powerful way was another factor that added to my social media success.
I had several people comment that they started following me to learn how to make TikToks. Now they were following me to learn how to deal with life and adversity. It was very moving and I'm really proud of what I've done.  Along with beating cancer (yay!) I can say that I never stopped working, teaching or sharing content during my entire cancer journey.

Do you have a story of a transformation from any of your clients?
I have several testimonials and reviews on the course itself that I can paste here along with thousands of comments on my TikTlks about what my teachings have done for my followers.
"I just signed up for your course and it is the first resource I could understand and was truly meant to educate. As a 58-year-old woman who lost a very successful business during COVID I have had clients that desired social media videos but I did not have the skill set to produce them.  Your course has helped me by providing a resource so I can keep doing what I love."
"This beginner's course was fantastic! You deliver, teach and demo the content clearly and at a great pace. I watched your videos on my laptop while I played with the TikTok app on my phone. I can't wait for lesson #2. Thank you!" – Stacy Lewis
What advice do you have for people just starting out?
My main piece of advice would be that if one has an idea or even the beginning of an idea don't wait for that perfect moment to launch your idea. There is never going to be a perfect time. You just need to get those wheels in motion and figure it out along the way.
I love the law of inertia as a reference when it comes to starting something new. Once you start moving, you will keep going. - Helen Polise
Click To Tweet
But no movement will result in nothing because an object at rest stays at rest unless compelled to change by an outside force!  BE YOUR OWN FORCE!!
Learn more about Helen Polise of hellosocialize.com: