How Gael Breton Grew Authority Hacker to Become One of the Top Selling Affiliate Site Creation Courses Ever Created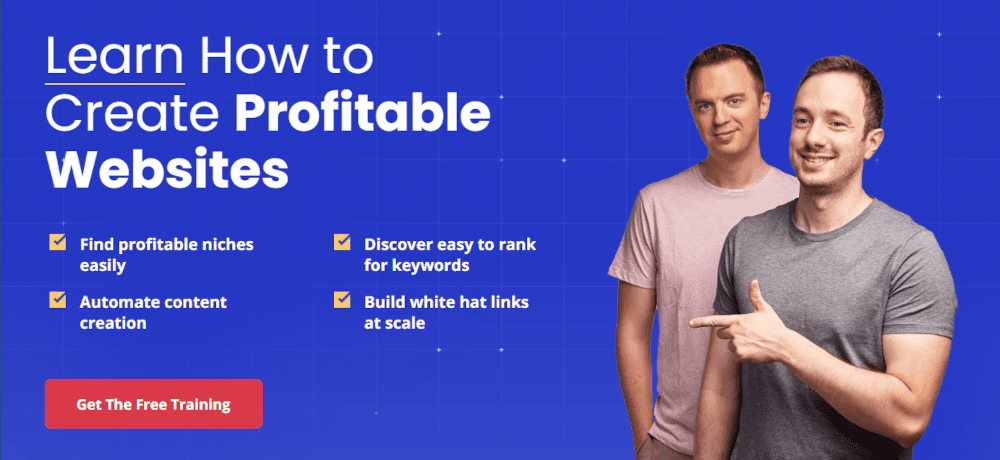 Our content is reader supported, which means when you buy from links you click on, we may earn a commission.
---
Who: Gael Breton
Website: authorityhacker.com
Course Topic: Business Building
Interesting Stats: Over 10k customers over the past few years
Who are you and what course have you created?
Hi, my name is Gael Breton. I run an online marketing training company called Authority Hacker where we teach people how to build highly profitable affiliate websites through our courses.
What market does your online course serve?
We are aiming to reach people interested in building their own websites and making them a significant income stream.
What's the biggest benefit of taking your course?
Our courses do not require any prior experience with website development or any marketing knowledge. They are designed as a step-by-step program, with over-the-shoulder, live-action videos for each segment. No PowerPoint presentations!

How did you get into the market?
Prior to this, we already had a business that did online marketing for clients, so we had quite a bit of knowledge in the field.
Over time, we started building our own websites and documented the process as a knowledge base for hiring purposes.
We soon found out that people are quite interested in it, so we made it into a small course.
It was a really simple 7-8 video course on capturing more leads for content websites. I believe we sold it for $27 initially. It was a great success and we realized we found our goldmine.
Why did you decide to create an online course in the first place?
We looked at it objectively and realized it was quite appealing as a business model. You make a course once and you can sell it and scale it up indefinitely. - Gael Breton
Click To Tweet
There were no shipping costs, no hassle.
Also, we discovered that it was quite fun teaching people and discovering new stuff. We enjoyed doing it much more than we did with our previous business.
Did you have any moments of doubt before you created/launched it?
We had no idea whether it would sell or not in the beginning!
It was not hard making content, since we had quite a bit of knowledge in the field and we knew what people wanted to learn.
The course itself was very cheap, so customer expectations weren't big either.
We started small, and as we received good feedback, we scaled it up!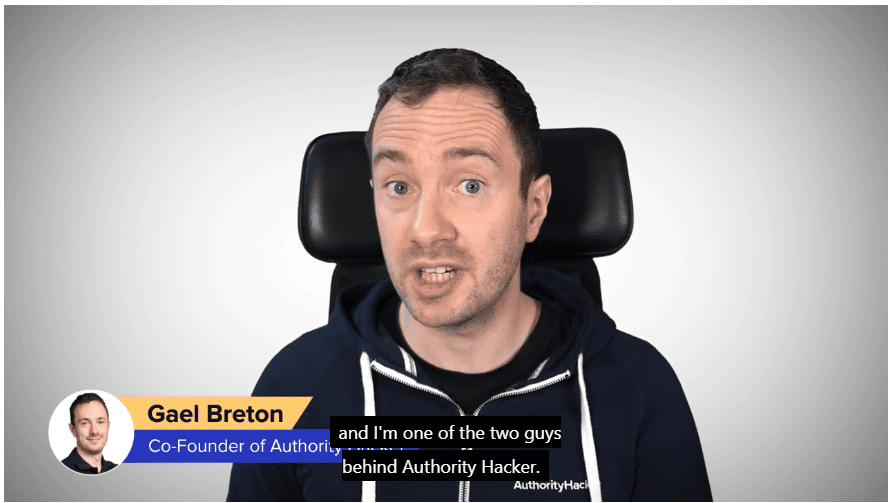 What's your online course like?
We have 2 courses, The Authority Site System (called TASS in short), and Authority Hacker Pro. They consist of over 500 live-action, over-the-shoulder videos with included templates and spreadsheets for everything that we cover in the lessons.
We walk you through every step from niche selection to site build to content creation to link building. Everything is broken down into simple steps to follow, even if you have no online marketing experience.
How long did it take you to create your course?
The first version of the course was made over 7 years ago. Since then it has been regularly updated a few times every year and new content has been added periodically.
From just a few videos it evolved to 125+ for TASS and over 400+ videos on the Authority Hacker Pro course.
Everything we teach in our courses comes from our own company knowledge base. We build and sell our own websites, and we document everything we do along the way.
By doing it ourselves, we make sure everything is tested and everything we teach works in practice. And it also makes us keep up with the constant changes in the online space!
Tell us a little about the process of launching your course and getting your first sale(s).
As mentioned earlier, our first course was quite simple. It only consisted of 7-8 videos and cost $27. We received quite a lot of positive feedback and people started asking for a more detailed version.
We soon made an upsell course that sold for $300, and the sales kept coming in with even bigger numbers!
Do you have a lead magnet?
We have a free webinar that comes with a special discount offer at the end.
It is a great way to tell people what we are about, and what they can expect from our courses. It also serves as an introductory mini-course for people that do not know much about online marketing.
What's the traffic strategy that works best for you?
The vast majority of our traffic comes from organic search traffic on Google. Our course is about ranking on Google and organic traffic, so we use it ourselves as the main traffic source.
We also use Facebook ads for course launches and saw some really good results over the years.
What online course platform are you using?
We use LearnDash.
Do you like it?
We looked into quite a lot of options and decided on using LearnDash in the end.
It was easiest to customize since it's built-in into WordPress. But we had to do a lot of customizations ourselves. (we changed how lessons are displayed, progress tracking for each lesson, etc.)
Are there any features you wish it had?
Analytics and data are very basic and slow to export. We wish to see more data about customers' individual journeys, how they progress through courses, heatmaps, etc.
What other tools do you use to run your online course business?
Since we are a fully remote company, Slack, Asana, and Gsuite are must-haves!
We currently use Vimeo for hosting our videos and Frame.io is an excellent tool for collaboration with video editors.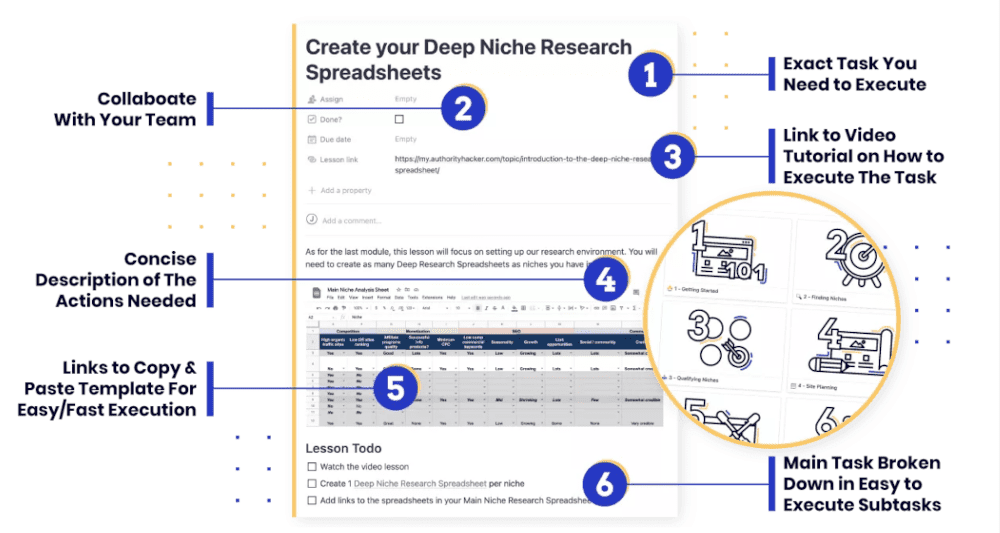 What books or training programs have you found useful on your journey to a successful business owner that others might find valuable too?
The first one is, "Who: The A Method for Hiring" by Geoff Smart.
It's a book about hiring the right people. Every business owner has to do it at some point.
And every business owner makes the mistake of hiring the wrong people at least once!
If you don't learn how to do it properly, you can't grow your business.
Also, "No Rules Rules" by Reed Hastings (The founder of Netflix).
Great book creating a high-performance company culture. Unlike most HR books, this is very practical and actionable. Reed is a programmer and takes his logical approach to this field.
A great takeaway we had from it was setting up everyone in the company with their own company credit card. Instead of asking for approval to buy things, we copied Netflix's single rule of "act in the best interests of the company". Occasionally someone will buy something that's probably not ok. No problem, we tell them why this is the case and that's that.
Any extra cost you may get from occasional frivolous expenses, is made up 50x more by the productivity boost in unblocking your team and getting rid of needless process bottlenecks.
Do you have any big mistakes you've made along the way that you'd be willing to share?
We were doing a product launch and we had not tested the sales page on different devices properly!
We missed testing it on iOS and the buy buttons were hidden on some versions of Safari.
The customers coming from these devices were unable to proceed to the checkout page – we estimate we lost around 50k USD in course sales because we didn't realize it in time and couldn't replicate the problem.
Now we use responsiveness testings tools like BrowserStack for cross-platform compatibility checks.
Please share some idea of revenue.
We had over 10k customers over the past few years, and our courses are priced at $600 for the beginner course and $2500 for the Pro version.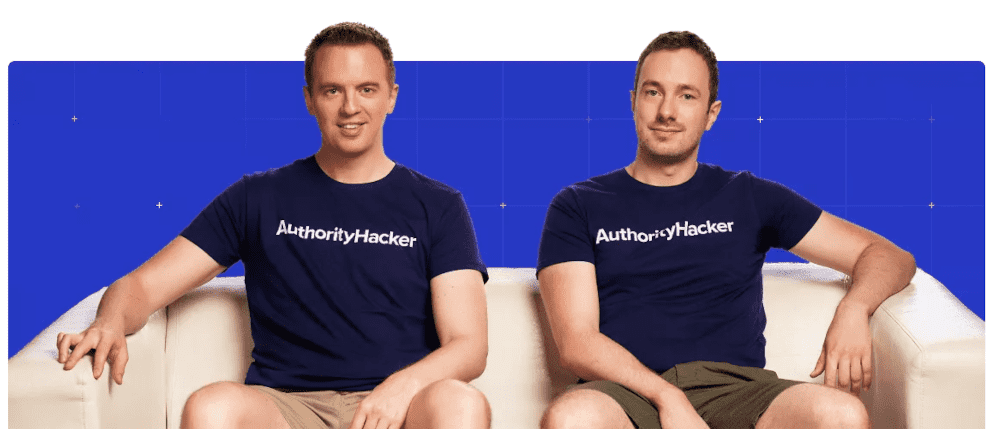 Please tell us a little about what the money you've earned from your course has done for you.
In our previous business, we learned what it means to have high revenue but low profit. We had a big office in the city center and over 80 employees – but not much money was left in the business after all the expenses and our salaries were deducted.
Now we learned from our past mistakes – it's important to save for rainy days and not let lifestyle inflation ("lifestyle creep") get the better of you!
We try to keep it under control and do not let money affect our daily lives too much.
We invest a lot more in time-saving equipment and look at things more long-term.
It gave us a certain sense of security – we have a sizable cash buffer saved up so our business can propel itself for quite some time even in the worst economic conditions. Also, now we are able to make big changes in our business and safely take initial hits if they mean future growth.
In addition to revenue are there any numbers you would like to share?
We have students in 137 countries right now. Our courses have their own private Facebook groups, and the community now has over 8000 active members. A lot of knowledge is being actively shared in member discussions, and even we pick up inspiration for course materials from it every so often!
New people are being added every day, and a big part of our course value comes from being part of this ever-growing community.
Also, our podcast is very popular, we have had over 2 million downloads over the past few years!
What has creating your course done for you personally?
Teaching something to other people forces you to think about the logic and reasoning behind the topic. We have to be sure what we teach is the right thing, so it forces you to become better at it. - Gael Breton
Click To Tweet
It is a constant challenge that makes it interesting and it provides a lot of satisfaction in the process.

Do you have a story of a transformation from any of your clients?
I believe that Kevin's story is the most famous one.
Kevin just recently closed a 17 million dollar investment deal on his business!
And he is still one of our active members!
What advice do you have for people just starting out?
We undercharged for our courses a lot in the early days. Most people would price too low then price too high out of fear that they are not good enough.
Once you are established, and you start getting traction with your courses - don't be afraid to price up! - Gael Breton
Click To Tweet
If the bigger prices mean that you will be able to provide more value and better quality content – then it is in your customer's best interest as well!
Learn more about Gael Breton of authorityhacker.com: