How Evan Oxhorn Earns Money From His Course Aimed at Helping Musicians License Their Music

Our content is reader supported, which means when you buy from links you click on, we may earn a commission.
---
Who: Evan Oxhorn
Website: stockmusicmusician.com
Course Topic: Music Licensing
Interesting Stats: Sales trend around $1,000 a month
Who are you and what course have you created?
I've been a lifelong musician, but as I got older, being a musician gave way to a full-time job. Still, I loved making music in my spare time!
So I found a way to get my music heard by millions of people and start earning royalties from it without having to do any promotion…. and that way was music licensing.
Over the years, my songs have been included on shows like 90 Day Fiance, NPR's "All Songs Considered," and a Netflix Documentary. Not only that, but I've earned thousands of dollars of royalties from songs I've created in my home studio in my spare time!
My other musician friends started to become interested in what I was doing, which encouraged me to create my first course, the Stock Music Sales System.
What market does your online course serve?
My course teaches songwriters how to make money from their music and get their songs heard by tons of people without having to promote their music or play live.
The most successful students I've had have been lifetime musicians who got frustrated or busy with life somewhere along the way. But they have re-ignited their passion for making music with the idea that they can actually get their music out in the world!
What's the biggest benefit of taking your course?
You'll learn exactly how to start licensing your music (and making your music more licensable) so that you can start earning royalty payments and placements on the internet, TV, and radio.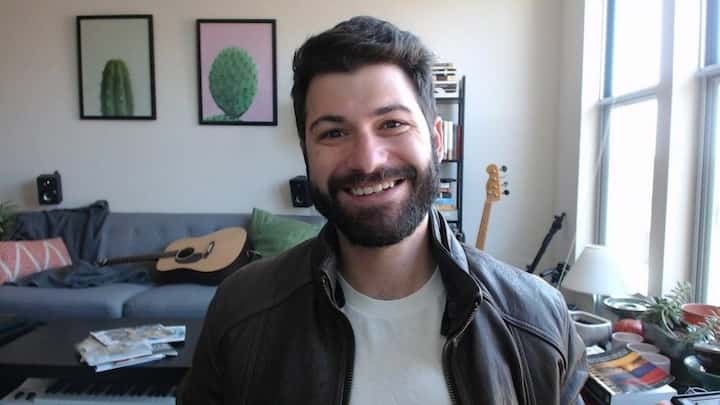 How did you get into the market?
I realized that there wasn't really anyone focused on teaching ordinary musicians how to license their music in a practical way. Most courses were focused on really complex opportunities for the most skilled composers with access to super-expensive equipment and studios.
But from my own experience, I knew there was also a serious demand for good music from talented musicians willing to work hard on their hobby.
My musician friends started to get excited about what I was doing and would always be asking about the latest royalty check. I realized there was a demand for this, so I created my course to help people get started by really focusing it as an introductory course to music licensing.
Why did you decide to create an online course in the first place?
First, I did it just cause I wanted to help my friends and got tired of repeating myself and teaching them how to get started. But then I realized the market was way broader and that there were tons of talented musicians out there that should also be making money from their music, so I decided to create a full course and figure out how to host it on the internet.
Did you have any moments of doubt before you created/launched it?
Absolutely I had moments of doubt! I haven't earned any Grammy awards, I don't make a full-time living through music licensing, and I don't have any degrees in anything musical at all!
If so what made you turn it around and do it anyway?
Just a few years earlier, I had totally given up on the idea of making music that would ever be heard by anyone… so when I realized that I was happy with my own level of success from licensing – that I was getting paid to do what I loved and getting my music heard by countless strangers – I knew that there would be other people out there whose lives would be improved by doing the same.
In other words, I realized that I knew lots of very talented people like me who had day jobs they liked/needed, but also made great music. That even people with budget home studios could make marketable music and experience the joy of actually getting it out there!

What's your online course like?
The course is mostly video. There are a lot of practical steps for exactly how to license your music, as well as lessons focused on making your music more suitable for licensing and sounding more professional.
There are also a few independent exercises for composers to do.
With the more premium packages, students can also purchase custom song reviews and one-on-one coaching.
How long did it take you to create your course?
It took me about 10 hours to create the 1.0 version of the course (I'd say I'm currently on 3.0). I outlined what I wanted to cover and figured out how many videos I would take and what the subject of each video would be.
From there, I used screen capture software (Screenflow) to record myself, going through the steps for music licensing, reviewing songs, composing, etc. Since I was very familiar with the material, I didn't script anything out. I did need to edit out mistakes, pauses, etc., which honestly took much longer than filming.
Tell us a little about the process of launching your course and getting your first sale(s).
I already had a YouTube channel and a mailing list of about 300 people when I launched the course. My launch was a pretty standard five-day launch thing where I shared some tips the first few days, then started pitching the course (at a discount) for the last couple of days. I massively underpriced the course – but was absolutely thrilled to get a few sales!
Do you have a lead magnet?
I do have a lead magnet. People can sign up for a free five-day music licensing challenge that tells them exactly how to get started licensing their music. It then transitions to pitching the course and shows how the course would help them to achieve their goals.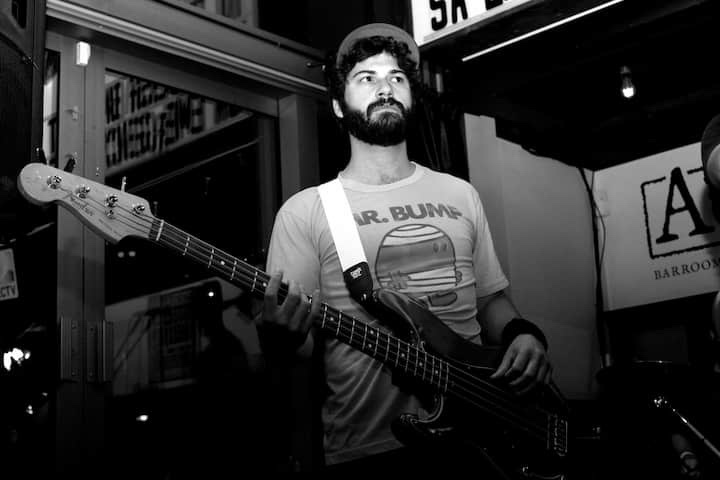 What's the traffic strategy that works best for you?
For driving actual customers, YouTube videos on music licensing that talk about the lead magnet seem to work best. I also have some web pages on music licensing that get some pretty good organic SEO results, but I don't really have the metrics to tell if they lead to conversions.
What online course platform are you using?
I have been using Kajabi for a few years and love it. It's simple to get everything from marketing to lead capture to course hosting to payment all working seamlessly. While it looks expensive up front, I ultimately think it is actually cheaper than when I had a bunch of services cobbled together. And the support is great.
Do you like it?
Yes! I love it!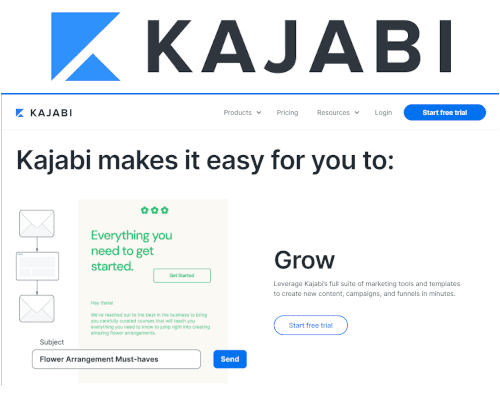 Kajabi is the All-In-One Course Platform
Kajabi is one of the top online course platforms used by successful course creators interviewed on coursemethod.com. Kajabi includes email marketing and other tools that make it easy to run your entire business from their platform.
Price Range: $149 to $399/month
Most Popular Plan: Growth Plan at $199/month
Annual Discount: Yes, take 20% off!
Free Trial: Get a 14-day free trial (credit card required)
*Our content is reader supported, which means when you buy from links you click on, we may earn a commission.
Are there any features you wish it had?
I wish its blog editor were a little more robust. It also handles hosting a little weirdly, which doesn't result in the fastest server times. Essentially, you trade stability, simplicity, and interoperability for flexibility.
What made you decide to use your chosen platform over others?
I was running a hodgepodge of services earlier based around WordPress. Inevitably one piece or the other would break every month or two, and I would miss sales/leads or upset paying customers. Kajabi just makes everything so easy to use.
What other tools do you use to run your online course business?
I use Screenflow to record my videos and Mangools to help with SEO. I really like Screenflow because it lets you capture audio in more advanced ways. This is really needed for music production. Mangools is fine – I'm not in love with it, but it's very affordable.

What books or training programs have you found useful on your journey to a successful business owner that others might find valuable too?
I've really learned a lot from Graham Cochrane's membership and from the podcast "Side Hustle Nation." Miles Beckler's YouTube channel also helped me get started.
Do you have any big mistakes you've made along the way that you'd be willing to share?
Not really any huge mistakes. I'm sure I've left money on the table, but I also do my courses as a side hustle and feel like my students are really happy with what they learn, and I'm satisfied with the ROI of my time. I guess my biggest thing would be to have focused on selling earlier in the process. I still could probably do more to promote my courses to my list.
Please share some idea of revenue.
Revenue can really vary month to month based on whether I've got a sale, there's some updated music technology released and just the general economy, but I'd say it trends around $1,000 a month.
Please tell us a little about what the money you've earned from your course has done for you.
The money I've earned from the course went a huge way towards paying for our wedding this September. It was great to have extra money every month to be able to throw at the massive expense of a wedding.
In addition to revenue are there any numbers you would like to share?
I don't have any overnight growth miracles. My subscribers to YouTube and my mailing list have been fairly slow and steady. Growing maybe 2-3% per month.
What has creating your course done for you personally?
It has made me feel great. My day job isn't creative. It's very bureaucratic, so being able to create things on my own terms is really a nice release for me.
Do you have a story of a transformation from any of your clients?
One of the best parts of this is getting direct feedback from students. For instance, when they get their first sale or a major placement. It feels awesome! - Evan Oxhorn
Click To Tweet
One student, in particular, went from not knowing anything about the industry to making a consistent monthly income from his music while having the time of his life!
What advice do you have for people just starting out?
Everyone experiences imposter syndrome, but you should absolutely believe in yourself!
If you've been able to do something other people also want to do, you are qualified to teach them how to do it. - Evan Oxhorn
Click To Tweet
Focus on helping people who are starting from a similar place you were. There's no way you can be an imposter – you're just yourself!
Learn more about Evan Oxhorn of stockmusicmusician.com: