[Tool] How Erick Prospero Started His Company Helping Non-Profits & Associations Create Online Courses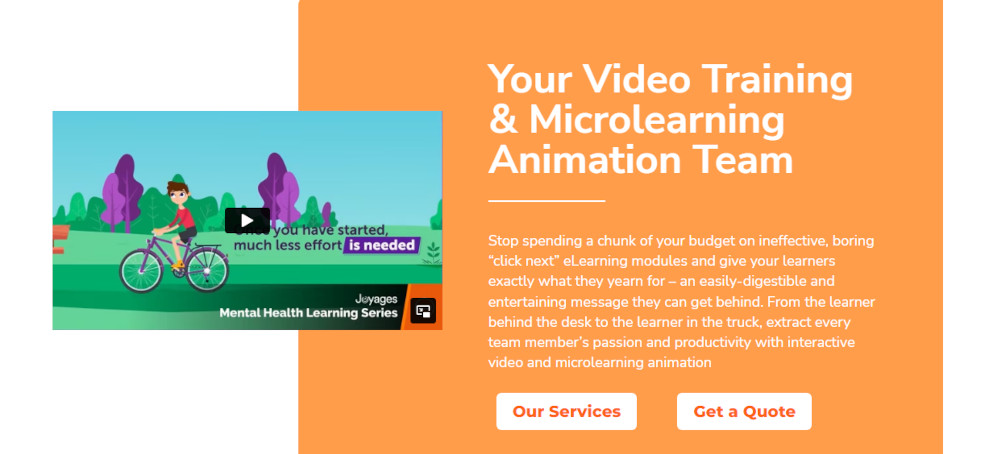 Our content is reader supported, which means when you buy from links you click on, we may earn a commission.
---
Who: Erick Prospero
Website: ninjatropic.com
Course Topic: Course Creator for Non-Profits
Interesting Stats: Creates content that millions of people have viewed
Tell us about yourself and the business you started …
I am a creative and resourceful individual passionate about developing engaging and impactful online courses. My journey started at a nonprofit institution. This is where I honed my skills in developing various educational content with limited resources. Through my experience, I gained valuable insights into the competitive landscape. I also became familiar with the established players in the industry.
My boss, a driven and ambitious individual, played a critical role in shaping my innovative style. She challenged me to push the boundaries and develop video content to captivate and engage learners. We did it all on a shoestring budget. This experience gave me a unique perspective on creating meaningful educational content that resonates with learners and delivers real value.
Today, I bring this same dedication and creativity to my work as a course developer. I strive to create impactful and memorable learning experiences for students everywhere.
As a course creator, I specialize in developing engaging and simple learning experiences for nonprofit institutions. I understand that external audiences need a combination of both simplicity and engagement in their learning experiences, especially when paying for the course.
To achieve this, I utilize various video tools such as Adobe Creative Suite, Camtasia, and Storyline 360. I also use features in the learning platform to enhance the learning experience. These features help make it more interactive and engaging.
I have launched three online schools following the formula that I discovered with this process.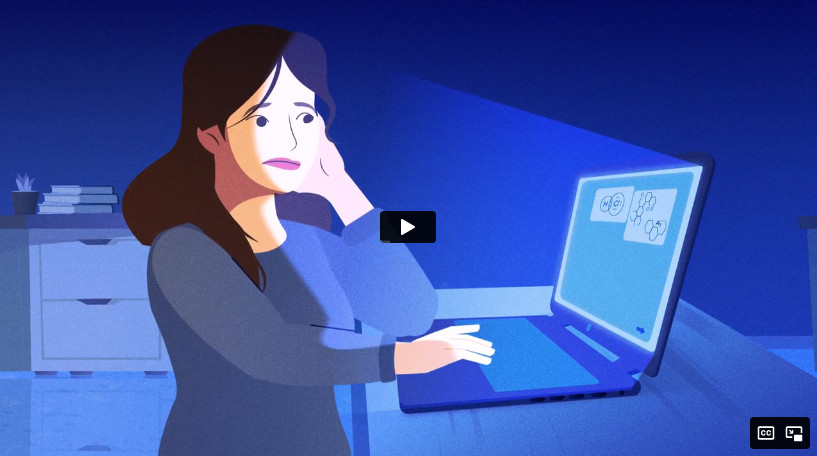 Who is the market for your business?
Non-profits and associations trying to develop content for their members.
Why is it better than other solutions?
We specialize in instructional video production. In addition, we tie in many engaging animated visuals aligned with our client's brand and learner. We also do this in a budget-friendly way.
What are the biggest benefits for your customers?
Working with someone who specializes in building budget-friendly online courses for nonprofits offers several key benefits, including:
Cost-effectiveness: By utilizing a budget-friendly approach, nonprofits can receive high-quality course development services at a fraction of the cost of traditional options. This allows them to maximize their resources and achieve their goals more efficiently.
Interactive and video-based content: Interactive and video-based courses engage learners more meaningfully and meaningfully. This improves the overall learning experience and increases the chances of retention.
Knowledge of best practices: A specialist in budget-friendly course development has the experience and expertise to create content that meets the needs of learners. They can also be mindful of the resources available.
Focus on outcomes: A specialist in budget-friendly course development aims to deliver results that matter rather than simply creating content. This ensures that the courses produced are relevant, impactful, and valuable to learners.
Customization: Working with a specialist allows nonprofits to customize their courses to meet the unique needs of their learners and achieve their specific goals.
By working with someone who specializes in building budget-friendly online courses, nonprofits can receive high-quality services that deliver results while maximizing the use of their resources.

Where did the idea for the business come from?
My business idea was born from my ambitious boss Mary Lou at the nonprofit association I worked at. She saw the need for budget-friendly online course development services for nonprofits. My boss was determined to build a solution competing with well-funded competitors. She believed in my creativity and expertise and supported my work, giving me the freedom to innovate and bring my vision to life. With her guidance, I was able to turn my passion for developing engaging and impactful courses into a successful business that helps nonprofits achieve their goals more efficiently. I am proud to be a part of this journey and look forward to continuing to provide valuable solutions to nonprofits everywhere.
Do you have a lead magnet?
As a solution-focused course developer, I offer free sample videos to nonprofits as a lead magnet. This is a costly process for me as it takes time and resources to create these samples, but I believe it is worth the investment.
The sample videos provide a unique opportunity for me to get to know the client and their needs. They also help the client test the product with learners and stakeholders. The feedback from these samples is valuable in helping me refine and improve my offerings. This ensures that the courses I develop meet the specific needs of each nonprofit and deliver real value to its learners.
By offering free sample videos, I can build trust with potential clients and demonstrate the quality and impact of my services. - Erick Prospero
Click To Tweet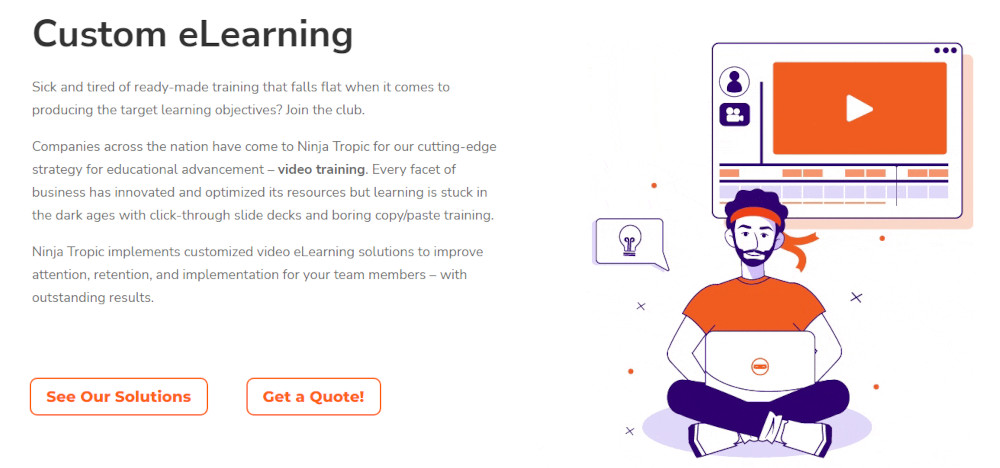 What's the traffic strategy that works best for you?
As a nonprofit course developer, I rely on SEO as my primary traffic strategy. I understand the importance of developing valuable and relevant content, and I prioritize sharing tools and resources that my clients need to succeed. By consistently delivering value through my website and other digital channels, I can attract and engage a wider audience, grow my business, and establish myself as a trusted resource for nonprofits. My focus on SEO helps me reach new clients and expand my impact, and I am committed to providing valuable information and resources to my target audience. By leveraging the power of SEO, I can achieve my goal of helping nonprofits succeed and deliver meaningful outcomes to their learners.
What tools do you use to run your business?
Trello, Google Calendar, Calendly, and a lot of Google sheets to track progress.
What books or training programs have you found useful on your journey to a successful business owner that others might find valuable too?
I strive to stay up-to-date on the latest best practices for content monetization. To achieve this, I make it a point to consume content from companies that have been successful in this area, such as LinkedIn Learning, MasterClass, and Skillshare. These companies have a proven model for monetizing content, and by studying their strategies and tactics, I can gain valuable insights into what works and what doesn't. I incorporate these lessons into my approach, adapting my offerings to meet the needs of my clients and deliver real value to their learners.
Are there any numbers you would like to share?
I have had the privilege of creating content that millions of people have viewed. This is a testament to the impact of my work and the trust that my clients have in my abilities. These organizations have large membership bases, and I am proud to have played a role in helping them to engage and educate their audiences. My focus on creating high-quality, engaging, and impactful courses has helped me to establish a reputation for delivering real value to my clients.

Do you have a story of a transformation from any of your clients?
I am proud to have worked with a client like Asylum Works. They had an ambitious project to build content for their caseworkers. They were looking for a solution that would empower and educate their clients. I was honored to have the opportunity to help.
Through our collaboration, we created a fantastic course that exceeded their expectations. The success of this program was evident in the positive feedback from the learners. Asylum Works was so pleased with the results that they returned for additional courses. Seeing an institution like this benefit so significantly from my work was truly fulfilling. It motivated me to continue delivering high-quality content that makes a real difference. I am grateful for this opportunity and eager to see where my work will take me next.
What advice do you have for people just starting out in business?
I advise anyone starting in the course development industry to observe what successful businesses are doing. Find ways to replicate their strategies more efficiently and cost-effectively. - Erick Prospero
Click To Tweet
As a small business, you have the advantage of being able to act quickly and adapt to changes in the market. You can also focus on your strengths and specialize in areas that will set you apart from the competition.
By staying informed, staying flexible, and constantly improving your offerings, you can establish yourself as a leading provider of high-quality courses and build a loyal client base.
The key is persistence, staying focused on your goals, and delivering real value to your clients. If you can do this, you will have a bright future in the course development industry.
Learn more about Erick Prospero of ninjatropic.com: