How Elizabeth Malson Started the USNannyInstitute.com & Helps Educate the Childcare Workforce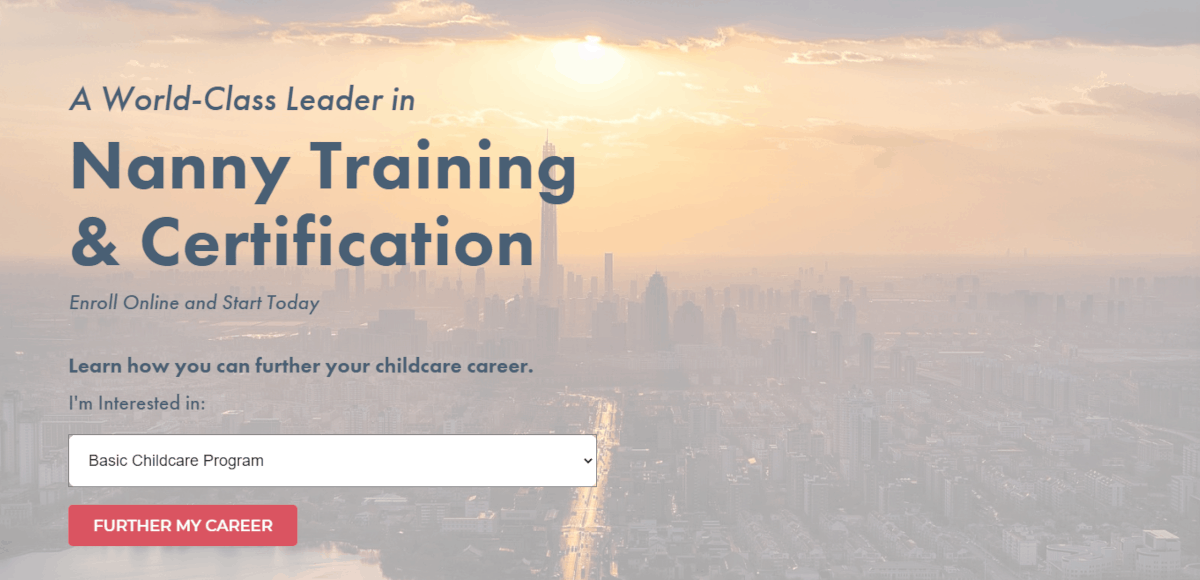 Our content is reader supported, which means when you buy from links you click on, we may earn a commission.
---
Who: Elizabeth Malson
Website: usnannyinstitute.com
Course Topic: Nanny Training
Interesting Stats: 30+ college faculty
Who are you and what digital training company have you created?
The childcare industry faces significant challenges. Families need flexible, high-quality childcare to cover evening shifts, overnight business trips, and days when traditional daycares close or it's too costly for families with multiple children. As a single mom, Elizabeth hired a live-in nanny to help care for her son. Like many families, she struggled with in-home childcare and searched for a training program to help her live-in nanny. Since the Nanny industry lacked online college-level programs specifically for nannies, Elizabeth founded the US Nanny Institute in 2017.
The first online technical school for nannies, the US Nanny Institute trains Nannies and Sitters who earn specialized childcare diplomas and certifications. US Nanny Institute programs provide practical training and help families hire someone qualified to care for their children. Nannies need specialized and expert training to elevate themselves beyond keeping children safe. They learn how to support children in their social, emotional and cognitive development.
The US Nanny Institute is creating a new path to help families, nannies, and the children in their care. The US Nanny Institute is a professional trade school with 30+ college faculty. The curriculum is customized and adapted to nannies who work independently in a home. The faculty incorporate knowledge and skills taught in early childhood education and childcare courses while providing examples that teach nannies how to apply these resources and tools in the home. Empowering nannies to be successful, the US Nanny Institute is more affordable and applicable than traditional college programs.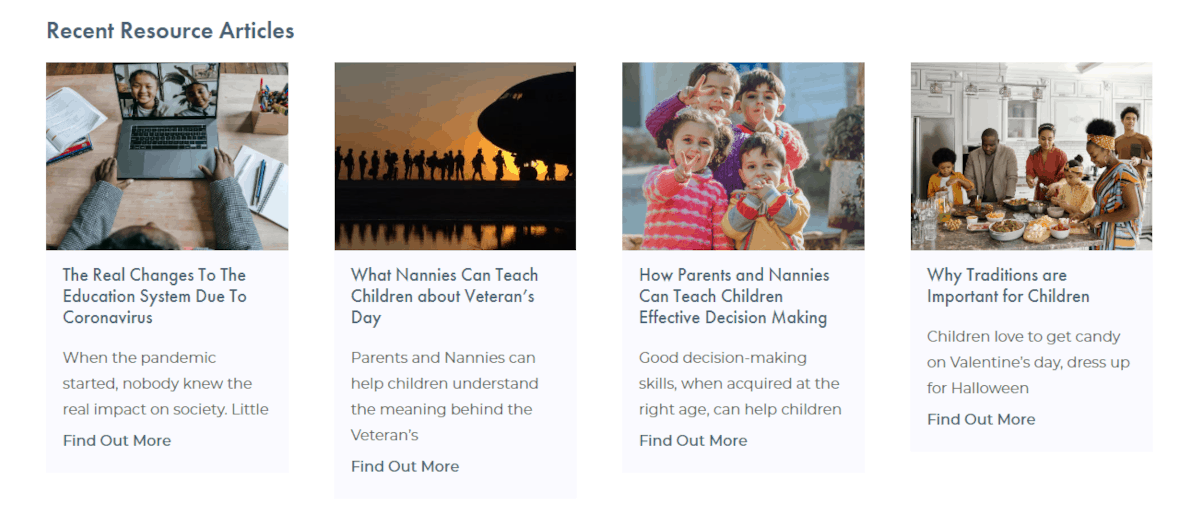 What market does your digital training serve?
Teachers and daycare workers have legally mandated training requirements prior to caring for children. Sitters and Nannies, however, are not regulated or licensed. That leaves those who hire them to take a leap of faith with respect to their skills. Aligned with the Nanny Association's National Nanny Standards and Credential programs, the US Nanny Institute eases the hiring process for families and agencies. A US Nanny Institute graduate is more employable at higher wages as employers know the graduate has advanced childcare training and views themselves as a professional.
US Nanny Institute training programs are available online to anyone globally, but the customized curriculum is based on US laws, culture, and customs. Students include nannies, sitters, daycare workers, doulas, and college students. In many cases, the tuition and fees are paid by parent employers who require the training and/or make this investment as a continuing education benefit. Current students reside in the United States, Canada, Mexico, and the Caribbean.
The contributions of nannies are rarely recognized, even though their caregiving is essential to the workforce participation of millions of parents at every economic level. Although considerable evidence shows high-quality childcare is essential for the optimal development of children and the prosperity of families, the professional status of in-home providers is often stigmatized as a mere "babysitter". The US Nanny Institute programs will elevate nannies within the childcare industry.

What is the biggest benefit of taking your online courses?
Comprising 40% of the childcare workforce in the US, many nannies lack high-quality, specialized training. Most nannies are unaware that training is needed while others gain childcare knowledge through ad hoc classes or peer training. Some nannies have a college degree, but the average annual wage for a nanny is not sufficient to cover living expenses and pay back a student loan. Childcare is getting more competitive and parents offering higher salaries expect higher skill levels than a sitter or basic nanny. The comprehensive curriculum provides US Nanny Institute graduates with the knowledge and practical skills to care for children and manage their self-employment.
How did you get into the market?
As a single mom, Elizabeth hired a live-in nanny to help care for her son. Like many families, she struggled with in-home childcare and searched for a training program to help her live-in nanny. Since the Nanny industry lacked online college-level programs specifically for nannies, Elizabeth founded the US Nanny Institute in 2017.
Why did you decide to create a digital training company?
Childcare training options for nannies included local nanny agency owner training or enrolling in a local community college or going to a university. Given the distribution of nannies all over the US, it made sense to build an online program that would reach across the country. This allows the budget to be allocated to faculty who developed a higher quality program than could be achieved from the revenue generated within a single physical location.
Did you have any moments of doubt before you launched your training company?
The challenge for everyone doing a startup is the limited resources. For a novel trade school, we struggle with cash flow and finding the right faculty members to create the courses. Now, the challenge is getting the word out so parents and nannies know there is a high quality yet affordable training program to help nannies provide better care for kids.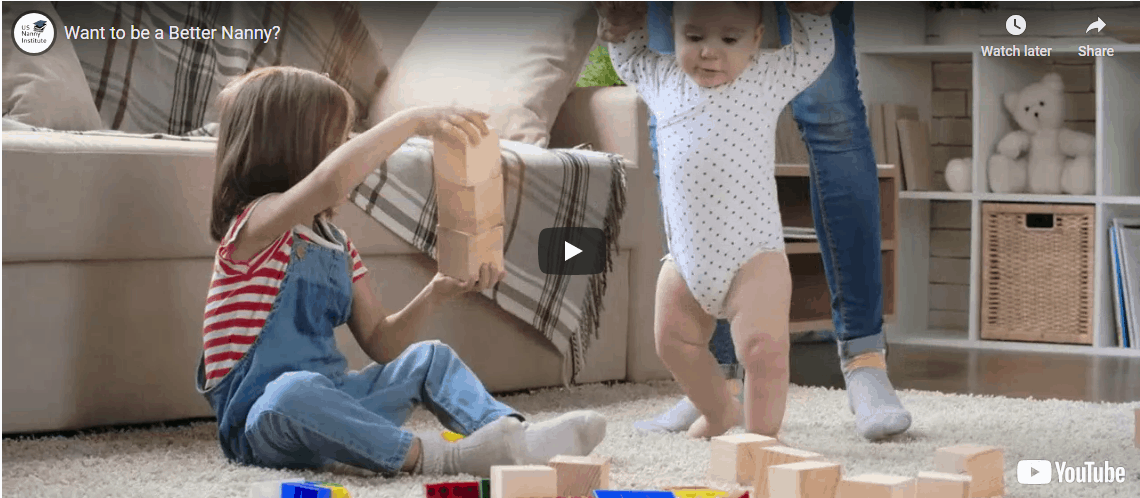 What are your online courses like?
The US Nanny Institute has a novel curriculum with over 50 hours of specialized training divided into 5 programs – Basic, Intermediate, Advanced, Specialist and Professional. Each program requires 10 hours of training (on-demand videos with a handout) and the student must pass a comprehensive, multiple choice exam prior to progressing to the next program. The US Nanny Institute also has programs to help families understand salary expectations for different levels of childcare based on a nanny's career path and level of responsibility.
Basic and Intermediate programs create a foundation for those starting their career by teaching sitters and nannies' skills needed to establish and maintain a safe and healthy environment. The Basic program includes positive discipline, emergency planning, water awareness, and food safety. The Intermediate program introduces early childhood development with classes focused on age-appropriate activities for newborns, toddlers, preschoolers and early elementary children, emphasizing literacy and STEM.
The Advanced, Specialist and Professional programs are designed for full-time nannies. Advanced students learn how to help with homework, aid the develop self-regulation skills, and to create positive learning environments that include music, art, and exercise. As nannies work for parents, the curriculum includes courses on parenting styles and how to communicate with families. The Specialist program discusses children at risk and special needs while teaching baby sign language and special diets. The Professional program focuses on childcare pedagogies.
All programs include resources to help nannies secure employment. Classes include resume writing, interview skills, job search strategies, and negotiating compensation. A complete class list is available at usnannyinstitute.com/class-list/.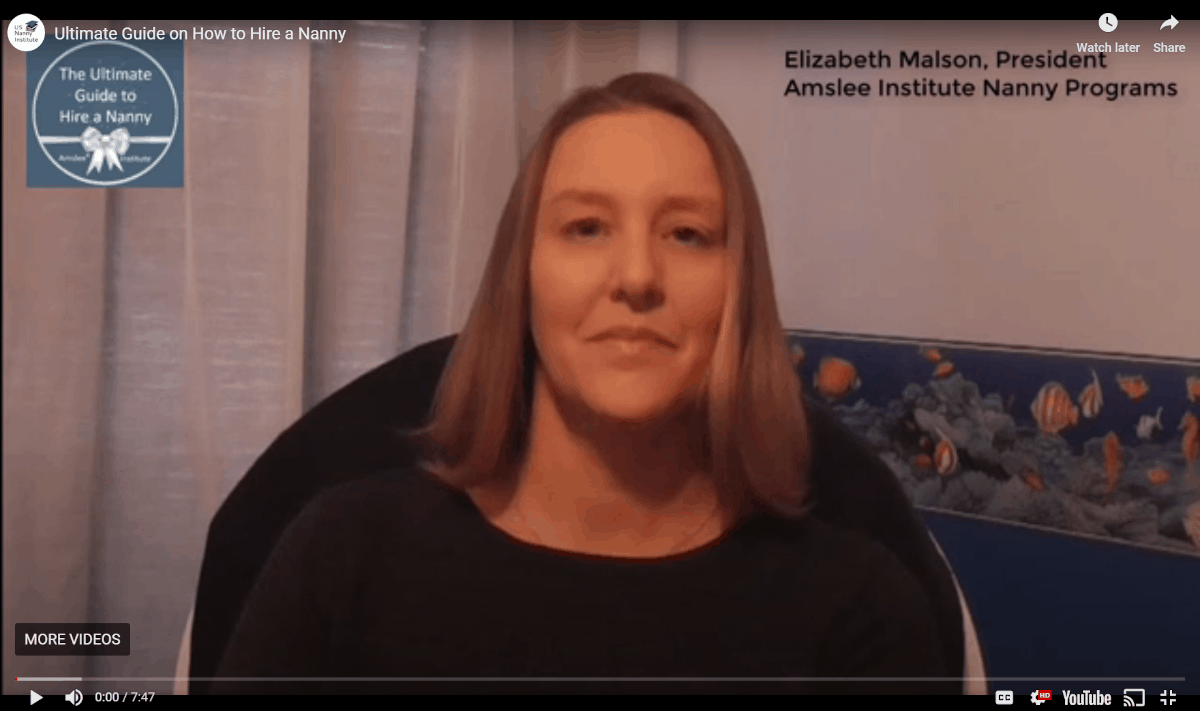 How long does it take you or your team to create a new course?
As a recognized trade school, college faculty who must have at least a Master's degree and five (5) years of related experience teach our classes. From start to finish, it takes about a month to create a course.
Tell us a little about the process of launching your first course and getting your first enrollment(s).
US Nanny Institute was licensed by the Florida Department of Education at launch.
We did not launch courses individually, we launch programs. This means the entire curriculum was built before any information was shared with the public. - Elizabeth Malson
Click To Tweet
This created significant upfront costs and investment. It also made enrollment challenging.
Do you have a lead magnet?
US Nanny Institute has 2 lead magnets, a free 30-minute course on our YouTube channel for nannies and the Ultimate Guide on How to Hire a Nanny for parents. The Ultimate Nanny Guide has 12 chapters. They include why you need a nanny, nanny job titles and duties, cost to hire a nanny, and finding nanny candidates. The Ultimate Nanny Guide helps parents navigate nanny interviews, assessing nanny candidate, background and reference checks, and nanny work agreements. Most guides stop at hiring but the Ultimate Nanny Guide also helps parents and nanny with a nanny trial and orientation, how parents can invest in nanny's skills and career, payroll, taxes and insurance and how to manage nanny arrivals and departures.
What online course platform are you using?
The US Nanny Institute uses SAP Litmos as our online learning management system.

Do you like it?
SAP Litmos links with our eCommerce website and allows students to pay the tuition and complete the online sign-up documentation. The features of SAP Litmos allow full automation or providing an admin review stop when needed. This allows students to enroll at 2AM if they want. They can start classes within 30 minutes of completing the enrollment step. With students enrolling all over the world, this is an important feature for the US Nanny Institute.
Are there any features you wish it had?
I wish SAP Litmos had an integrated document signing feature. That way students could eSign rather than having to download the document, sign and then upload.
What made you decide to use your chosen platform over others?
SAP Litmos links with our eCommerce website and other platforms want the payment on their site. SAP Litmos can assign different programs and classes as pre-requisitions. This is important. US Nanny Institute programs include a series of classes and steps taken in a sequence to build on knowledge over time.
Please share some idea of revenue for your digital training company.
Progress is slow but steady as the US Nanny Institute has limited resources. All costs to date have been paid by Elizabeth Malson with no investors or outside financing. Ideally, the start-up can gain momentum without investor funds as the US Nanny Institute's mission is to provide affordable, high quality training.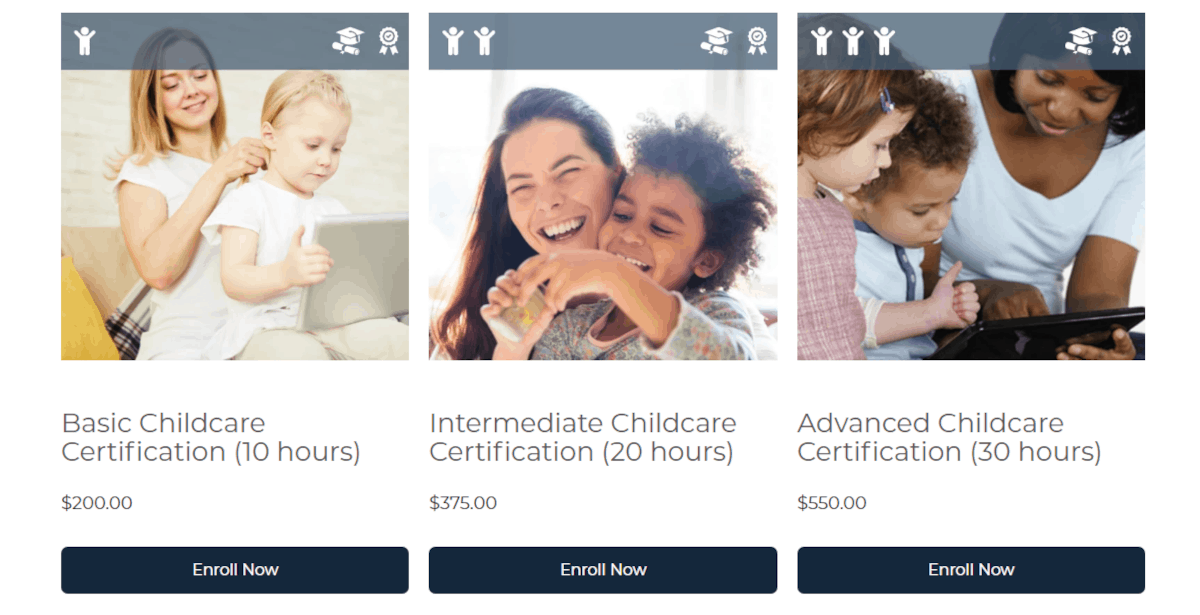 What has creating your digital training business done for you personally?
Historically, only wealthy families employed nannies, but today, working-class parents hire 73%. These middle-income families who depend on nannies are often employed in healthcare, law enforcement, hospitality, or manufacturing jobs with work shifts incompatible with traditional daycare hours. These family employers require two paychecks to meet their families' needs and must balance their expenses. Some may not be able to afford traditional daycare even if they work regular shifts, due to the costs for multiple children. They are looking to the nanny community to meet their needs.
Introducing a professional trade school creates a common ground for families and nannies. It also provides a reputable foundation for families and nannies to align on fair wages. Families learn the distinction between sitters and nannies and understand the skills of a potential employee. Sitters, an important part of a childcare career path, earn minimum wage. This is after having invested in CPR and First Aid training and certification. Early career nannies add childcare and early childhood education training to earn wages that align with other professional entry-level positions. Specialist and Professional nannies earn more as they provide childcare with early childhood education honed by years of experience.
What advice do you have for people just starting out?
Do not believe the hype that businesses take off in a year or two.
Building a quality training program takes time and building a sound reputation takes effort. - Elizabeth Malson
Click To Tweet
Learn more about Elizabeth Malson of usnannyinstitute.com: