How Dylan Nadler Went From Taekwondo Expert to Founding a Mental Training Company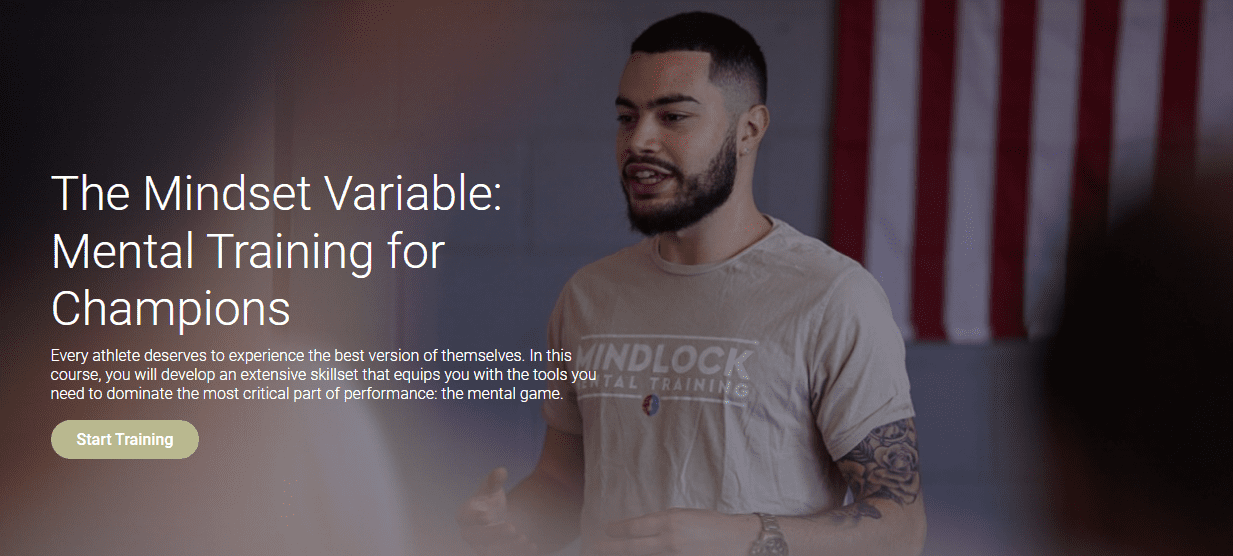 Our content is reader supported, which means when you buy from links you click on, we may earn a commission.
---
Who: Dylan Nadler
Website: courses.mindlock.ca
Course Topic: Mental Training
Interesting Stats: January 2022 generated $5300
Who are you and what course have you created?
I'm the founder of MindLock, a mental training company that works with high-performance athletes and executives. As a mental performance coach to some of the top athletes in the world, I've bundled our curriculum into an easy-to-follow online course that people can use to develop the mental skills required for consistent and long-term success.
What market does your online course serve?
Our online course targets high-performance athletes looking to maximize their potential. Ranging from ages 15-45 for both men and women, the content is simple enough to understand while being effective enough to make an instant impact. Whether you're at an amateur level or Olympic level, this content is catered to anyone looking to take their game to the next level.
What's the biggest benefit of taking your course?
Through the process of taking this course, individuals develop an understanding of what the mental game is and learn a variety of ways to strengthen it. With printable PDF activities, the learning doesn't stop when you log off, it's something that can be carried into every day. People who enroll in this course can expect significant improvements in traits such as self-confidence, motivation, creativity, and discipline.
How did you get into the market?
Throughout my own career as a high-performance athlete, I often relied on mental skills to differentiate myself from the competition when physicality was evenly matched. I hold a 4th-degree black belt in taekwondo and was named captain of the Canadian National Team in 2015. Before the age of 20, I held a national ranking of #1 and a world ranking in the top 40.
Since moving on from the sport and launching this business, MindLock has become an authority in mental training for elite athletes and individuals around the world. With such a broad global outreach, bundling our content into an online course felt like the natural next step. Service-based businesses can be difficult to scale, so the construction of an online course allowed for sustainable growth.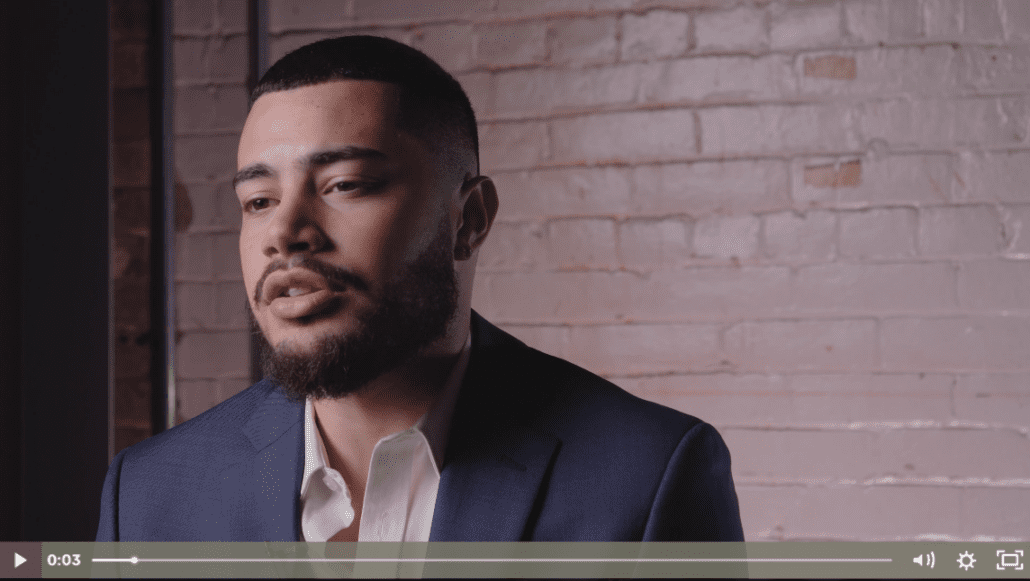 Why did you decide to create an online course in the first place?
To reach more people and allow for the ability to scale. In service-based businesses there can be friction when it comes to navigating elements like booking, schedules, and time zones. An online course allows the user to access the content wherever and whenever they need to.
Did you have any moments of doubt before you created/launched it?
With no experience in the SaaS world, it was definitely daunting to look at the task ahead without any doubts. It's easy for self-doubt to creep in and to become overly critical of the work. You can't rush a good product, so while the time commitment was extreme, allocating time every day to work on it helped things stay on track.
If so what made you turn it around and do it anyway?
Above all else, I trusted the content. From years of experience consulting with individuals and teams, I was confident this was a product that was going to help a lot of people. From my years competing as an athlete, I've learned to see challenges as opportunities. Though it wouldn't be easy, I knew it would be worth it and that's what kept me going!
What's your online course like?
Each chapter of the course includes live-action video lessons, activities, and downloadable worksheets. The course also includes case studies containing original video content from professional athletes. These case studies are followed by quizzes.
How long did it take you to create your course?
Over 200 hours through the summer of 2021. Includes general brainstorming, course structure, video recording, video editing, course creation, and landing page development.
Tell us a little about the process of launching your course and getting your first sale(s).
Prior to launch, it was important to create awareness through social media. I focused on Instagram posts and interactive stories to increase engagement. Getting the first sale was both exciting and relieving! There's always a part of you that gets concerned that nobody will want to buy it.
What's the traffic strategy that works best for you?
Interactive story posts worked as a great way to generate awareness and build some hype around the product. Contests involving quizzes were very helpful as well. Facebook and Instagram paid ads can be useful for exposure to non-followers. This allows for more people to see what you're offering and targets them to match your target audience.

What online course platform are you using?
Thinkific is the course platform I'm using.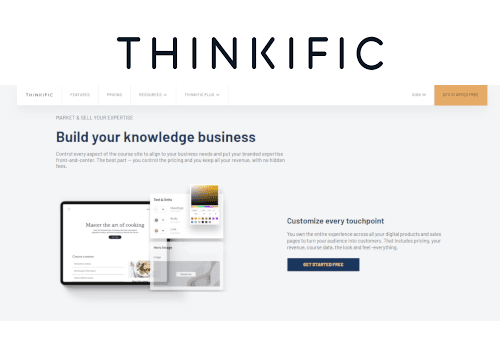 Take a Look at Thinkific!
Thinkific is the most popular online course platform used by successful course creators interviewed on coursemethod.com. It's a complete solution for creating sales pages, uploading all course content, taking payments, and more.
Price Range: Free to $499/month 
Most Popular Plan: Pro Plan at $99/month
Annual Discount: Yes, take 20% off!
Free Trial: Try out Thinkific's core features for free.
*Our content is reader supported, which means when you buy from links you click on, we may earn a commission.
Do you like it?
Yes, my experience with Thinkific has been great. Very easy to follow and many ways to reach out if there are any questions. The ability to create a landing page through them proved to be very helpful as well. Thinkific makes it easy to create things like promo codes, and add affiliate users to help with the sales process and commissions.
Are there any features you wish it had?
I wish Thinkific allowed for the course to be created in App form. As of now, you can access the course through its webpage and URL. An app version would significantly improve the user experience.
What made you decide to use your chosen platform over others?
Thinkific felt like a one-stop shop for everything I was looking for. They also had flexible options that can scale with you as the course does.
What other tools do you use to run your online course business?
I use Thinkific to check on users, edit content, and update the landing pages. I've installed a Facebook plug-in to track traffic and gain a better sense of who looks at the site.
What books or training programs have you found useful on your journey to a successful business owner that others might find valuable too?
A book I've found useful as a successful business owner is Gary Vaynerchuk's, "Crushing It". GaryVee is known for his emphasis on the utility of social media and experimenting with different forms of content. The themes in this book have definitely broadened my understanding of what it means to be a business owner in the digital world and have led to a lot of success.
Do you have any big mistakes you've made along the way that you'd be willing to share?
A common misconception that business owners make (myself included) when they launch a course is that when it's out, people will come.
Regardless of how fantastic the course may be, the highest priority after creation is spreading the awareness it's there. - Dylan Nadler
Click To Tweet
The best restaurant in the world couldn't show their customers how good the food was if nobody ever walked through the door. Step one is getting people in the door, the next step is keeping them thereby showcasing the quality.
Please share some idea of revenue.
We launched with $600 in sales in the first 6 weeks. January 2022 generated $5300 in course revenue.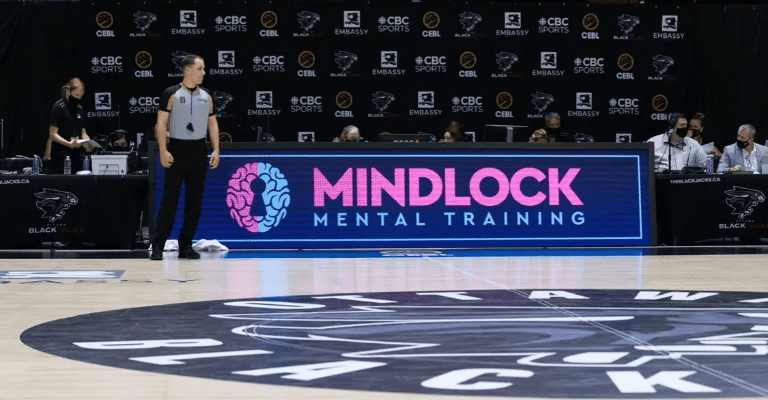 Please tell us a little about what the money you've earned from your course has done for you.
The money I have been able to generate from the course has allowed for the scaling process to begin. This course provides the ability to reach users around the world without filling my schedule up alongside it. This has opened up the creative process and scales what we are able to do within the company.
In addition to revenue are there any numbers you would like to share?
As a company, we have been able to work with clients in more than fifty cities across ten countries. Adding this product to our service-based business has opened the door to opportunities in many avenues including licensing deals, organizational partnerships, and professional sponsorships. The ability to work B2B, B2C, and DTC removes the restrictive ceiling that many service businesses encounter.
What has creating your course done for you personally?
Since creating my course, I've felt a surge in confidence in my ability to tackle mega projects. Having a product to offer has allowed me to put a "sales hat" on and experience areas of business that B2C companies often miss out on.
I've loved working with other businesses and organizations, and the opportunities that have come from this have been amazing! It has proven to me that we create our own limitations and that everything we want in life is within reach – we just have to reach out and grab it!
Do you have a story of a transformation from any of your clients?
Right after launch, an athlete joined the course who was struggling with confidence leading up to their competition. With only four weeks left before the event, they made sure to make the most of every lesson. Not only did they win their event, but they felt as though they finally competed at their best! This was an amazing testimonial because it came just one month after launch and showcased how powerful a tool the course can be for those dedicated enough to commit to the process!
Here is a testimonial from another athlete who utilized our content prior to an important event:
"Absolutely buzzing at training. Been able to really flow and play which has allowed me to be sharp with the techniques I needed to clean up for my match!! My body and mind are truly ready now!"
What advice do you have for people just starting out?
Be patient, it's a long process but you'll be glad you did it the right way. When it comes to facing the ups and downs of it all, knowing you put out the absolute best product you could will help motivate you to keep pushing. - Dylan…
Click To Tweet
Learn more about Dylan Nadler of mindlock.ca: