How Dr. Friederike Jurth Went From Finishing Her Ph.D. to Starting MyThesis Academy to Help Others Write Their Thesis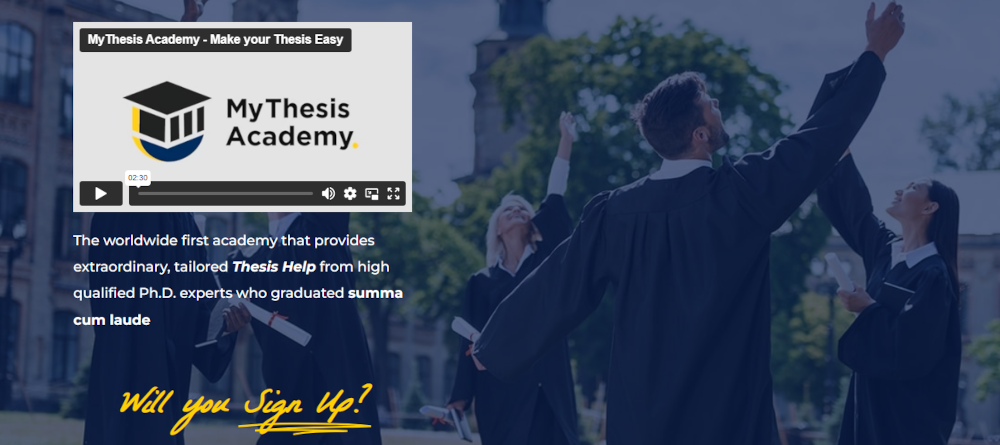 Our content is reader supported, which means when you buy from links you click on, we may earn a commission.
---
Who: Dr. Friederike Jurth
Website: mythesis.academy
Course Topic: Thesis Writing
Interesting Stats: 3 different types of lead magnets
Who are you and what course have you created?
I am Dr. Friederike Jurth, CEO and founder of MyThesis Academy and associate professor at different international universities (such as the University of Vienna and Complutense de Madrid). After finishing my professional career in music/piano, I started to dedicate myself to musicology, cultural and & transcultural music studies, and anthropology.
After finishing my Ph.D. summa cum laude, I started to work as a researcher and university lecturer in methodology/cultural studies (with the experiences of a 7-year-long anthropological fieldwork in Rio de Janeiro), and in 2020 I finally began to dedicate my time to creating an innovative and unique educational project, which is MyThesis Academy. This exceptional digital academy is specially made for thesis students (BA, MA, and Ph. D.) from all over the world and from diverse research areas, guiding them from the first idea to the successful defense and helping them overcome all challenges and difficulties.
The related E-Learning course (the "heart" of the virtual campus) is in English. However, hourly consultancies (one-on-one tailored thesis consulting sessions) are offered by Dr. Friederike Jurth in English, Spanish, German and Portuguese at a high level and French and Italian at a medium level.
Walter Travis Islands is the CMO specializing in SEO and digital marketing.
The campus is currently passing the process of copyright attribution on all elements before being officially published.
What market does your online course serve?
Currently, the market research's most active demand (SEO) is in the USA, with the UK in second place. However, the scalability is worldwide, so we want to impact other markets.
Market situation: during the analysis, we observed that there is no specific learning academy for thesis writing & research, but yes a great need for help and support in all related questions & challenges of thesis writing and crafting an academic thesis.
As such, we consider ourselves to be pioneers in offering this product unless there is one that we have not taken into account; on the other hand, if there is a significant presence of ghostwriting service websites where most of them are written by robots. We believe that students who buy a thesis make this decision because they do not know the foundation & structure and how to approach writing a thesis. They miss essential support to help them start, structure, and continue, so they buy a thesis. Our product solves this problem because regardless of the student's technical area, he/she can write it with expert guidance and overcome difficulties.
For us, it is sad to know that there is a tremendous demand for ghostwriting and that people are buying this service. Lastly, a specific qualification is attributed and related to an academic title. People purchasing a thesis can cause significant dangers (e.g., in medicine) if they are not qualified. Ghostwriting should not be the first option; we believe very much in our product because we believe wholeheartedly that it can become a stepping stone in the education system and can change, optimize and improve educational systems worldwide.
What's the biggest benefit of taking your course?
In all my years of supporting and coaching students with their academic work (thesis), I detected a range of common problems among my thesis writing students: Doubts about how to start, continue, and finish a thesis and prepare an outstanding presentation for defense in front of an academic audience. It´s well-known that supervisors are often overloaded with different kinds of work and may be able to provide their students with little feedback. Scholars must acquire information and input on their own – even if they have to go less conventional ways to search for information. The course enables them to find the support, dialogue, and exchange they need (regarding every detail and challenge of thesis writing) (look up Q 4) and to develop, refine and finish their project with interactive content (tutorials & exercises)
How did you get into the market?
After defending my Ph.D. thesis during the pandemic in April 2020 and achieving the maximal result of summa cum laude, Travis asked me if my way going through thesis writing could apply to others' works and areas and if I were able to teach other people how to improve the results and guide them. The answer was yes, and Travis decided to do market research to find out the demand for the problems related to the thesis. We discovered that there was an excellent opportunity to introduce this product as a solution that takes out pressure and brings a change to the academic educational systems worldwide by improving and adding the missing piece to the puzzle.
Why did you decide to create an online course in the first place?
We created a digital course to reach more people with the training. if providing it in a physical format, we would need further resources and funding to make it possible. In the future, and as the online academy grows, we like to create the first physical academy for students to come and work out their thesis with us on a long-term basis.
Did you have any moments of doubt before you created/launched it?
Twenty modules have taken a long time to create (1 year of conception & research plus one year of recording). We wanted the recording quality of the audiovisual content to be as optimal as possible, so we had to invest in the set u of a recording studio to start the realization of the course to have prime quality images and sound.
What's your online course like?
The MyThesis Academy Campus will have a 20-module course in video format (PPT) with audiovisual & interactive quizzes and pdfs attached with practical exercises and supplementary material. It will also have other additional add-ons:
Teacher-student and student-student networking.
Discussion forums
Notepad
joined working sessions and exchanged possibilities
Exclusive private streamings
Small group meeting rooms for students from the same technical areas doing their thesis to support each other.
How long did it take you to create your course?
The E-Learning of the Virtual Campus contains 20 modules that took a long time to create: 1 year of conception & research plus one year of recording.
Tell us a little about the process of launching your course and getting your first sale(s).
Temporarily we will launch it at first with Learndash (with the copyright officially protected). When we can launch it, we will carry out different strategies to obtain leads:
SEO
Facebook/Instagram Ads + Email marketing campaigns
On the other hand, we can also offer trial access to universities to consume the content and reach possible collaborations.
Growth Hacking techniques.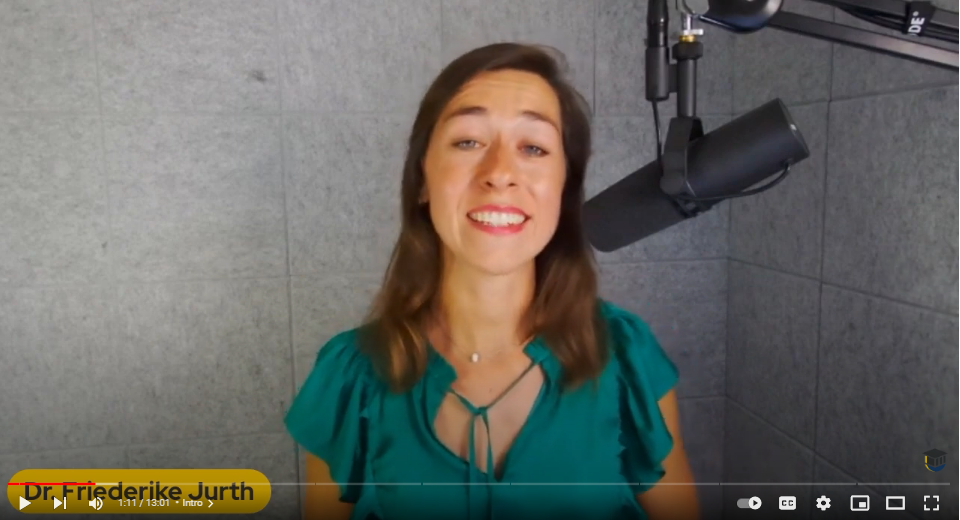 Do you have a lead magnet?
Currently, we have three types of principal lead magnets:
EBook: 7 Main Pillars of Thesis Writing
Masterclass: how to write a thesis
30 Minutes of one-on-one consulting (session free of charge)
We receive excellent reviews & excellent feedback from users who have used our resources, so we believe they help to strengthen Dr. Friederike Jurth's authority.
Then we also create blog articles, YouTube videos, and Instagram posts.
We run campaigns using Facebook/Instagram Ads with different link magnets (Masterclass, EBook, 30 minutes free consulting). - Dr. Friederike Jurth
Click To Tweet
Through these link magnets, we try to make them aware of Dr. Friederike Jurth's authority, knowledge, and expertise in the sector to offer them access to the campus with an email marketing offer.
A second strategy is to contact professors of private universities to offer them trial access, taking advantage of the faculties where Friederike has lectured and where they know her. We work mainly on SEO, targeting users who visit us with link magnets ads.
What's the traffic strategy that works best for you?
The traffic channel that gives us the best contribution is SEO/SEM, which is constantly growing.
SEO/SEM is the primary channel because the search intent of the keywords in our study is closely linked to the client prototype we need. Our first service is hourly consulting, so the sales have come from there.
What online course platform are you using?
We currently use the Learndash platform, but as we constantly grow, we want to migrate to a custom or third-party platform.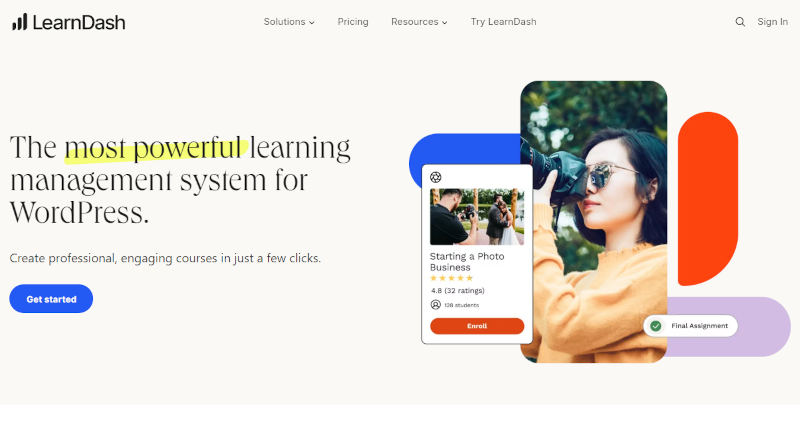 LearnDash WordPress Plugin
LearnDash is the 4th most popular online course platform used by the successful course creators we interview. 
The biggest reason why course creators choose LearnDash is that it allows for more adaptability and control over courses.
*Our content is reader supported, which means when you buy from links you click on, we may earn a commission.
Do you like it?
What we like about Learndash is that it is the most functional option for when you are starting. However, we require many premium plugins to provide a good learner experience. This means you either have a lot of capital to pay for all these plugins on your own, get them through joint ventures with other users or download them from e-commerce like Pillbanana with their subscriptions. The bad thing about this last option is that you will not be able to have the plugin updates. You have to go to the e-commerce, download it and replace the plugin version with the new one manually, which makes it uncomfortable even if you do not realize it can even fail the plugin and that some function stops working, which is not an option for us.
We like to migrate at the moment when having the resources to another more functional and more automatized platform, even if it is a third party, or our future goal is to create it ourselves with a web developer to code.

Are there any features you wish it had?
We would like to not rely on so many plugins to provide a good experience since even using plugins can affect loading performance.
What made you decide to use your chosen platform over others?
WordPress + Learndash is the initial option for those who want to start creating courses; if you create different info products, you can use only Learndash. However, even if our course begins as if it were an info product, we want it to be the best possible and most user-friendly experience, accompanying you step by step until its defense and publication.
What other tools do you use to run your online course business?
Apart from the education platform, we use different tools such as:
Google Analytics 4 for analytics
Google Search Console for analytics and SEO
Google Tag Manager for web tags
Google Data Studio with our Dashboard connected to the data sources focused on the main KPIs.
Hotjar for UX/CRO
ActiveCampaign for Email Marketing
Canva Pro for post and ad designs.
Clickup for monitoring internal team tasks.
Streamyard to record the course and streamings.
What books or training programs have you found useful on your journey to a successful business owner that others might find valuable too?
We believe that all startups which start to enter the market should consider not only training in entrepreneurship, we consider it essential to learn about analytics and digital marketing.
Before getting into a project, you need to validate if there is demand for the product you are going to create, and this demand can be active or passive.
Active Demand
Active demand means that there is an action on the part of users to solve those problems in search engines like Google, Bing, Yahoo, etc. We can identify this through keyword research and looking at yearly trends to see if it is evergreen or seasonal. If this is your path, your main channel will be SEO, providing you with the tools you need to validate if there is active demand. If you validate that there is some active demand, you can do two things, either specialize in Technical SEO by doing some master's or delegate it to a professional/agency. The problem with choosing the second option is that we have to worry about not leaving our project in the wrong hands because, inevitably, in this world, anyone can sell you smoke.
Passive Demand
Passive demand means that there is no action on the part of the user because it is an innovative product that is not known, therefore to reach these people, you will have to have a psychographic study of your target customer to be able to impact them through social networks and ads in them that are the ones that allow you to segment by interests. As in the active demand, if this is your case, you will have to train yourself to know how to create a successful campaign to validate that there is interest in your product. If you create a lousy campaign without experience, you will certainly have bad results. Therefore you will get a response that your product is not validated when the problem is that you have not created the campaign well.
We recommend learning how to conduct a market study in the first place because each project is a world and the traffic channel that stands out the most about the theme of your product is where you should focus your efforts to train yourself. It may be Facebook Ads, Instagram Ads, Email marketing, Youtube Ads, SEM, SEO, or Social – this depends on the project & area.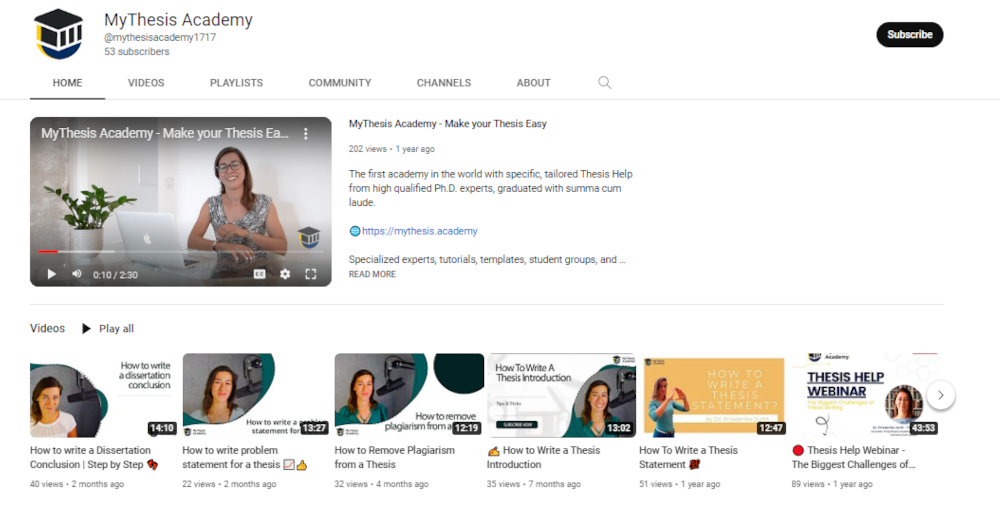 Do you have any big mistakes you've made along the way that you'd be willing to share?
The first videos of the course were recorded with a camera and microphone, which (was not the prime audio quality/latest model because it was before investing in the recording studio. We are renewing that part today. It is not a problem for the student's learning, but we want to offer the best from beginning to end.
Please share some idea of revenue.
We see ourselves in the moment of perfecting and publishing the course. However, we have extensive positive results regarding the consulting services. We can say that in our pricing plan, which can be found on our website, you get a better offer depending on the pack you choose the hours.
Since we started, we have worked with several students for the long term because the Ph.D. thesis usually takes a few years to be crafted. We are most happy to have received positive feedback from all of them since we started, and thanks to their experience with Dr. Friederike Jurth, all of them renew their contracts/packs regularly.
Please tell us a little about what the money you've earned from your course has done for you.
We are currently reinvesting the ROI on our turnover to continue growing and in the business's infrastructure. For example, we have moved to semi-dedicated hosting so that we have more web speed, we have invested in ad campaigns, and we can use more tools with which we can continue to grow. We allocate part of the profits to recurring expenses that affect our survival, such as rent, electricity, etc. Anyway, the future idea is to dedicate time exclusively to MyThesis Academy and to grow the team's number of employers.
In addition to revenue are there any numbers you would like to share?
We have already crossed the mark of 100 email subscribers using a scraper and the Amazon SES service that allows you to send multiple emails without getting spammed. The technique is to scrape a blog where you think you find your ideal customer prototype, extract the emails and save them in a .csv to import them into an email marketing campaign. It is essential to always respect the RGPD with all your company data in the footer and not send transactional emails since that would be a violation. Provide useful value to the person and if he/she wants to receive more, invite him/her to subscribe.
We managed to grow organically on Linkedin thanks to LinkedHelper, where you can create a campaign to connect with users. The magic of Linkedin is that you can search for people who have a specific job title and are from a specific country. The machine will gather prospects based on your settings, connect with them, and send them a message, like their posts, or even comment on them. It's a great tool, although the only negative is that Linkedin has a limitation of 100 weekly connections, and if you want to connect with more, it has to be by email invitation.
What has creating your course done for you personally?
The creation of this course was a new, unique, but also challenging experience for us. Completing a Ph.D. thesis with the highest grade is something extraordinary. The knowledge, technology, and experience that has enabled me to transmit this achievement to the next generations and to reach not only the circle of students I teach in my seminars at the university but to create a multilayered virtual campus (on thesis writing) with the e-learning course as its central pillar is an entirely new approach and enables to reach out to students from all over the world and different research areas to craft their BA, MA and even highly challenging Ph.D. thesis. Finding a way to improve and revolutionize the educational system is something extraordinary for me/us and makes us proud (also from a personal point of view).
Do you have a story of a transformation from any of your clients?
Indeed, there are numerous personal stories from students who were close to dropping out of their thesis before reaching out to me. some of the personal stories and fates of my students are very touching. Especially during the pandemic, it was challenging for many of them not to lose their courage and strength and to fight against the isolation of everyday life in the thesis. It takes a lot of effort to face the challenges every day anew and alone and to overcome them.
What advice do you have for people just starting out?
If you are starting and are new to the digital world, I recommend uploading your courses on platforms where you don't need to train so much to get your first sale, like Udemy, Hotmart, Domestika, etc. - Dr. Friederike Jurth
Click To Tweet
To promote, look for Facebook groups, forums, blogs, and Twitter threads… related to the topic of your product and write to them manually, providing value. Create a free resource to exchange for their email and then run campaigns. Instead of using Activecampaign, you can use free Mailchimp up to a specific limit.
Learn more about Dr. Friederike Jurth of mythesis.academy: