How Dieneria Brown Went From Published Author to Teaching Young Authors Online

Our content is reader supported, which means when you buy from links you click on, we may earn a commission.
---
Who: Dieneria Brown
Website: youngauthorsworkshop.com
Course Topic: Creative Writing for Kids
Interesting Stats: 920% increase in profit between 2019 and 2020
Who are you and what course have you created?
I am a published author with experience in the educational field from the elementary level through higher education. My B.A. is in English with a concentration in Creative Writing and an M.F.A. in Creative Writing. I combined my passion for creative writing and education when I founded Young Authors' Workshop – a creative writing auxiliary program and publishing house for children. In 2020, I was named Acquisition International's Most Inspirational English Language Arts Business Leader.
General Course Description
If your children are showing interest in the wonders of creative writing, then this is the workshop to sign them up for. Your little writers will get a taste of the entire writing process from start to finish. From the research stage to the planning stage and all the way to the final proofread, our team of experienced writers will show our students everything they need to know to be a successful author. Our auxiliary program is the perfect way to let your kids have a taste of what it's like to be a working author, and we'll be there to help them every step of the way.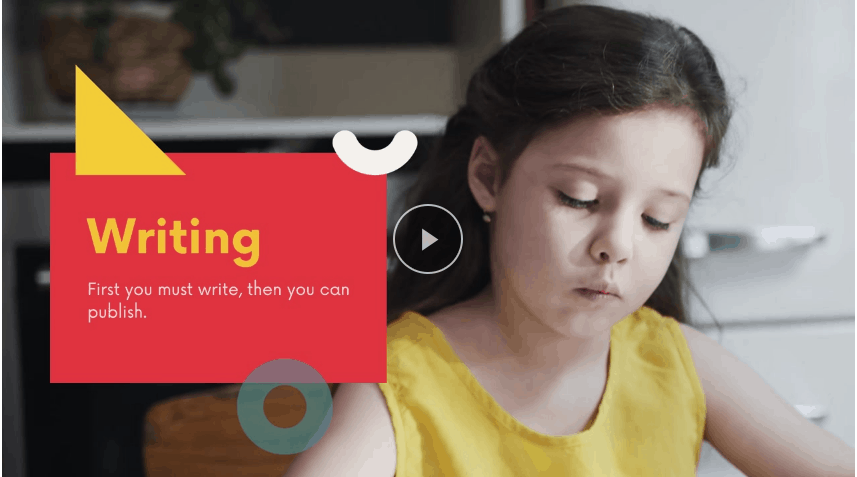 What market does your online course serve?
Our courses are for 3rd to 8th-grade students. If your kids show interest in becoming a writer, then the Young Authors' Workshop is the right course for them.
What's the biggest benefit of taking your course?
The biggest benefit of our course is the book publication at the end of each course. This gives the students a tangible end goal and solidifies their place in the writing world as published authors.
How did you get into the market?
My fourth-grade teacher was the first person to take notice of my writing and she told me I could be an author. She believed in my ability and fostered my imagination. I wanted every student to have that support to express themselves and share their thoughts with the world. Having worked in the classroom and in education administration I was well aware that most schools do not include creative writing in their standard curriculum, so I started the Young Authors' Workshop to give students the opportunity to explore creative writing in afterschool and summer camp environments.

Why did you decide to create an online course in the first place?
We created online courses out of necessity. We started as an in-person workshop for students that took place in schools. Due to the pandemic, we made all of our workshops virtual. We had to make this change quickly as we were in the middle of a workshop when schools went fully remote. Thankfully we found that our workshops translated well to the online format. Students were just as engaged as they were in person and parents appreciated the schedule flexibility that online classes allow for. Surprisingly, our most successful workshop to date was our first fully virtual course – our Virtual Summer Camp 2020.
Did you have any moments of doubt before you created/launched it?
There were definitely moments of doubt. I was concerned that the course would not be as engaging online as it was in person. Keeping the attention of students is not an easy task especially in a virtual environment. But I could not let my doubts stop me – the students were already 2/3rds through the course when schools went remote and I wanted them to be able to finish the course and publish their books. The last thing these students needed in the midst of a pandemic was another disappointment.
What's your online course like?
Our online course includes animated videos, surveys, worksheets, feedback from a professional editor, and collaboration between the students.
How long did it take you to create your course?
We had less than two weeks to take our course from in-person to online. The school we were working with at the time would not allow live online sessions – so we immediately knew we would have to get creative. We chose animated videos because they were more engaging to a young audience than a pre-recorded live-action video. Also, we used the animation to bring the students' writing to life – which is a feature they loved.
We integrated the worksheets we used in person into the course but made minor changes to make them more remote-friendly. The workshop method is an important part of our course so we knew we needed a way for the students to interact with one another. We found multiple ways to foster interaction virtually including constructive criticism between students, open discussions on course themes, and participation competitions.

Tell us a little about the process of launching your course and getting your first sale(s).
Our launch was a little unusual since it was taking an in-person course that was already in session and turning it into an online course. We already were hired by the school so we did not need really need to sell them on our online course.
Do you have a lead magnet?
No.
What's the traffic strategy that works best for you?
We started by reaching out to schools we had previously worked with to see if they were interested in online courses in light of the pandemic. Aside from the school, we were already working with none of the schools took us up on this offer. Most schools were still trying to figure out whether hybrid, remote, or in-person learning was best for their students and there was a lot of uncertainty about how long lock-down would go on.
Due to this uncertainty schools did not want to make any decisions on afterschool programs. Most of the schools we spoke with decided to halt afterschool activities indefinitely.
Once we realized schools were not interested in our online course at that time we decided to switch from B2B to B2C and reach out directly to parents. We used email newsletters, Facebook Ads, Instagram Ads, and Google Ads to generate…
Click To Tweet
What online course platform are you using?
Our course is hosted on our website and does not use any other course platform.
What made you decide to use your chosen platform over others?
I wanted full control over the system, so I decided to create it myself and host it on our site. I looked at other platforms but did not want to direct traffic to another platform's site when we were trying to build our online presence as a B2C business.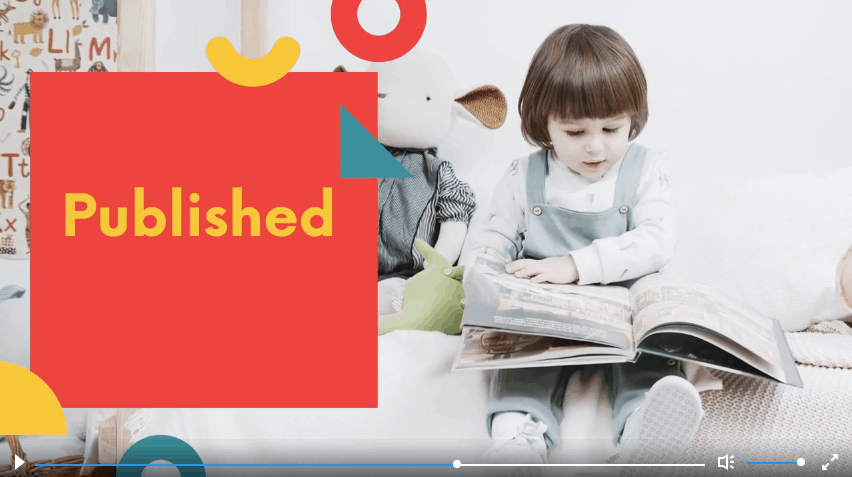 What other tools do you use to run your online course business?
We use Vyond to make our animated videos. I like that we can upload our own images and content into the system as well as use their extensive animation library. I found the system very easy to use and significantly less time-consuming than I anticipated.
What books or training programs have you found useful on your journey to a successful business owner that others might find valuable too?
I've found that joining networking communities has been extremely useful as I build out my business. Some networking programs I've participated in include: IFundWomen, BEACON, and werkin.
Do you have any big mistakes you've made along the way that you'd be willing to share?
We tried using an outside company, GoDaddy Social, to take over our social media. We hoped this would free up some of our time and generate more sales. Though the views, likes, and followers on our social media page increased our website views went down 40% and we did not get any sales directly from their social media posts.
It taught us that our customers connect better when we are the ones curating our messaging. Though GoDaddy Social was able to get views they weren't able to sell customers on our services. We've now taken our social media back in-house and have seen our website views and sales return to normal.
Please share some idea of revenue.
We had over a 920% increase in profit between 2019 and 2020. We believe this was a direct result of switching from in-person to online courses and from switching from B2B to B2C. - Dieneria Brown
Click To Tweet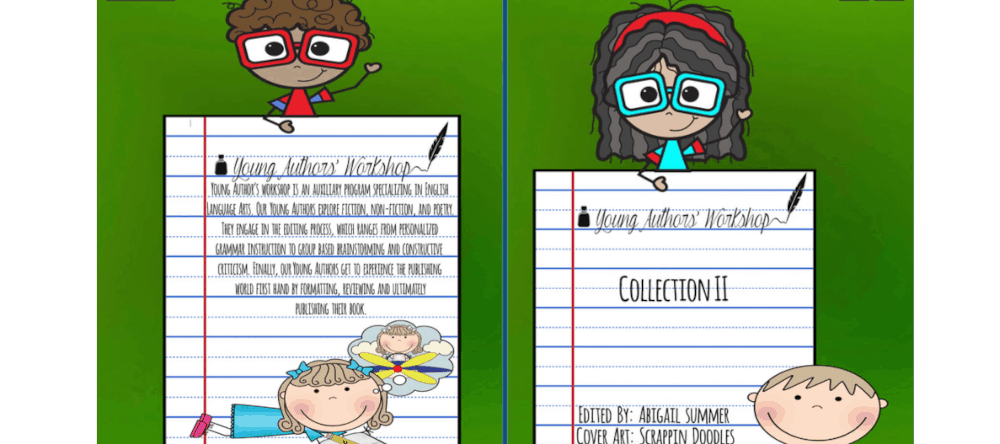 Please tell us a little about what the money you've earned from your course has done for you.
We have reinvested the profits into the business. Though we had a successful year in 2020 we are still in a pandemic and as a small business, we want to be cautious with our finances during this time.
What has creating your course done for you personally?
I was so happy that we were able to move our courses online. We truly felt that distance learning should include the auxiliary programs students are accustomed to and are glad we were able to provide that to students.
Do you have a story of a transformation from any of your clients?
Getting feedback like this one from a parent of an online camper in 2020 reminds us of why we do this work: "I am encouraged to see her writing more on her own… [Camper] really did enjoy the experience."
What advice do you have for people just starting out?
The best advice I can give is to be flexible. I think the pandemic has taught us all that life can change in the blink of an eye. As a business owner, you have to be able to deal with change head-on.
Learn more about Dieneria Brown of youngauthorsworkshop.com: