The Steps Diana Barbiani Has Taken to Create Her Wholesale Training Course
Our content is reader supported, which means when you buy from links you click on, we may earn a commission.
---
Who: Diana Barbiani
Website: therepacademy.biz
Course Topic: Wholesale Training
Interesting Stats: Retail buyer for 20+ years
Who are you and what course have you created?
Small business advisor, growth coach, and wholesale strategist. I have created Wholesale 101 for DTC founders who want to start their wholesale operations and scale by offering and selling their products to retail buyers.
What market does your online course serve?
Any DTC brand in any industry. I worked with food and beverage, apparel, home décor, gift, jewelry, etc.
What's the biggest benefit of taking your course?
The founders that take my course get the facts, tips, and behind-the-scenes knowledge I accumulated working as a retail buyer for 20+ years.
How did you get into the market?
I am a small business advisor for a national non-profit catering to small business owners. For the past 4 years, I have met with numerous founders 1-on-1, and conducted group webinars and in-person workshops, all on topics of sales, marketing, and scaling operations to create revenue.
Why did you decide to create an online course in the first place?
The main reason I created my online course is to reach founders outside my immediate circle of influence, as well as to create a passive income stream for myself.
Did you have any moments of doubt before you created/launched it?
I honestly can't say I have doubted myself, as I have gotten proof of concept from working with small business owners, hearing their pain points, and serving their needs.
If so what made you turn it around and do it anyway?
Due to the fact that the majority of my clients would ask similar questions (no matter what product they sold) and had the same needs (sell more, become profitable), I realized they could use some structure when starting a wholesale business since it's vastly different from DTC industry.
What's your online course like?
My course is a combo of PowerPoint presentations (made in Canva) voiced over and saved in an MP4 form. The clients can see my face in the lower right-hand corner of the screen. I also have 3 digital downloads and a readiness quiz.
How long did it take you to create your course?
It took me about 2 months to make all the presentations, and record each slide.
Tell us a little about the process of launching your course and getting your first sale(s).
I have just recently launched and my company is in a pre-revenue stage.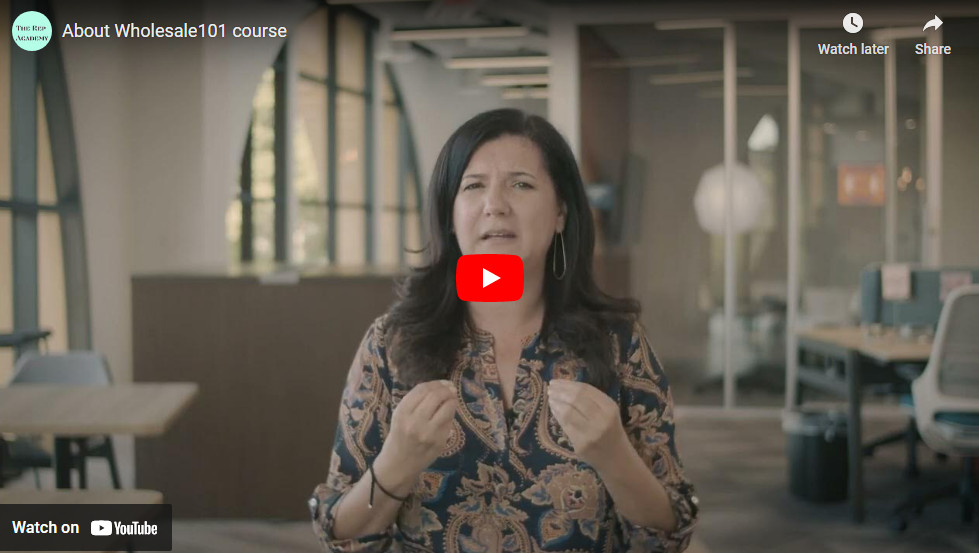 Do you have a lead magnet?
Yes, I have 3 digital downloads, a quiz, and I conduct webinars all as a part of my lead magnet strategy.
What's the traffic strategy that works best for you?
So far, conducting webinars is best for building an email list, and keeping in constant contact with my audience. - Diana Barbiani
Click To Tweet
What online course platform are you using?
My course is hosted on Teachable.
Do you like it?
Yes, I love this platform. Easy to navigate, tons of support for the creators and they run the course creation accelerator several times a year.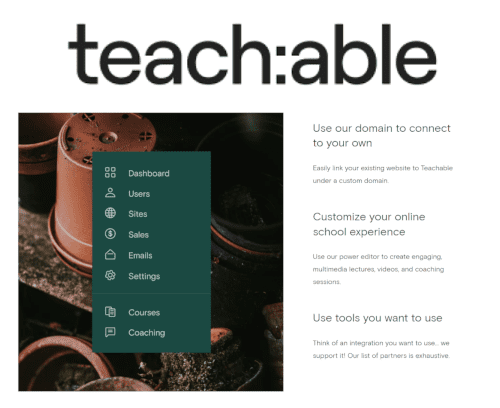 Check Out Teachable
Teachable is one of the top online course platforms used by successful course creators interviewed on coursemethod.com. It is easy to set up and build your site pages, and the course area looks great. 
Price Range: $0 (+ transaction fees) to $299/month
Most Popular Plan: Pro Plan at $119/month
Annual Discount: Yes, take 17% off!
Free Trial: Try out Teachable's core features for free
*Our content is reader supported, which means when you buy from links you click on, we may earn a commission.
Are there any features you wish it had?
I am on their basic payment plan. All the features I may need in the future are already on their 2 other premium and business plans respectfully.
What made you decide to use your chosen platform over others?
Back in 2020, I participated in the Teachable Summit which is their once-a-year major event where I learned all I needed and fell in love with the creator community.
What other tools do you use to run your online course business?
I use Loom for client feedback, social media channel for marketing, and my website as a main source of information. For the videos, I have used Microsoft 360 as it allows me to use the PowerPoint presentation and record my voice and picture over each slide.
What books or training programs have you found useful on your journey to a successful business owner that others might find valuable too?
I have done extensive research on several MLS platforms and have taken free and paid courses just to see how other creators go about creating a course, pricing it, and marketing it to the public.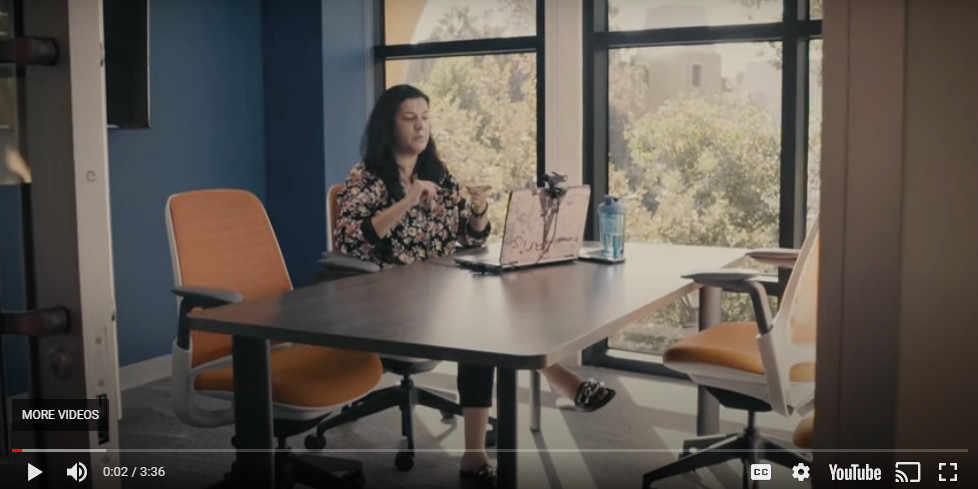 Do you have any big mistakes you've made along the way that you'd be willing to share?
My one regret is not creating this course any sooner. So many more founders of DTC brands could've benefitted from these video lessons.
Please share some idea of revenue.
We are still in the pre-revenue stage as we just launched the course. Our marketing campaign is in full swing and we should start seeing results soon.
In addition to revenue are there any numbers you would like to share?
I have used other people's networks to promote my webinar and got instant access to their audience.
What has creating your course done for you personally?
I was very driven to make my instructional video lessons on my own. I did, however, use a professional videographer for the about me and about the class videos.
Do you have a story of a transformation from any of your clients?
No students yet, but hopefully soon.
What advice do you have for people just starting out?
Research all platforms, check out course offerings on each one and find a good host for your own course.
Pay attention to the price points of other courses, as well as the length of the video lessons, and the creators themselves (Google them). - Diana Barbiani
Click To Tweet
Learn more about Diana Barbiani of therepacademy.biz: