How Destinee Berman Helps Business Owners Crystallize Their Vision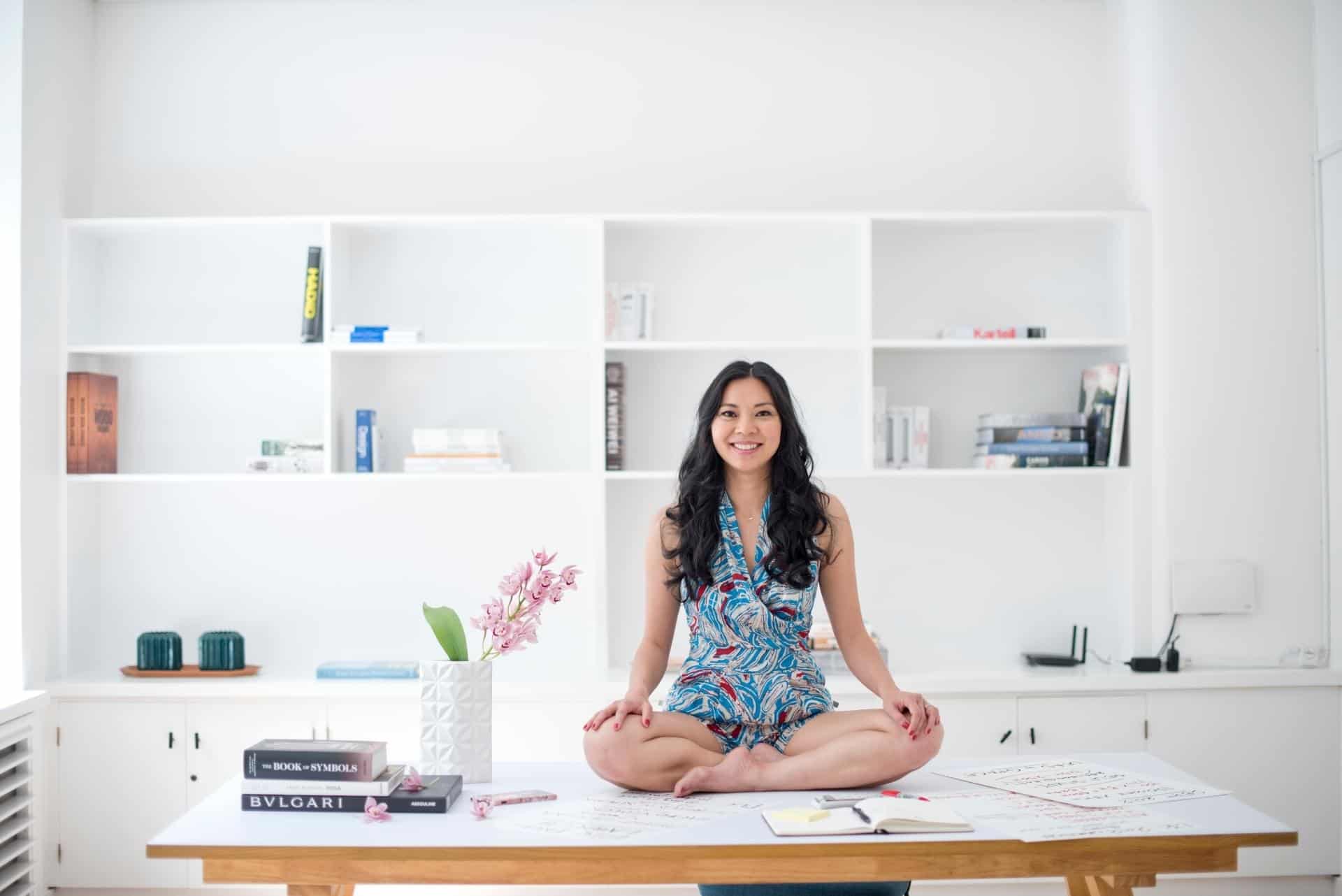 Our content is reader supported, which means when you buy from links you click on, we may earn a commission.
---
Who: Destinee Berman
Website: destineeberman.com
Course Topic: Launching Online
Interesting Stats: 19K + followers on Facebook
Who are you and what course have you created?
I'm Destinee Berman and I run a course called Crystallize Your Vision.
What market does your online course serve?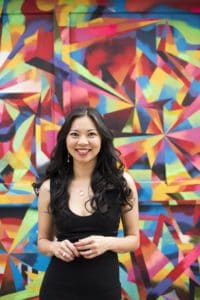 The course serves experts, educators, coaches, practitioners, and facilitators — ready to accelerate their revenue growth online or quickly transition their business from offline to online by learning to launch the right way.
What's the biggest benefit of taking your course?
Truly to say, we can talk a lot about benefits, but at the end of the day, it is a client, who makes a decision to move online, not me.  I am helping them to start the journey right. I have a program teaching spiritual business owners how to run their own businesses. That is what my course about.
They will get crystal-clear on:
How you can amplify your business content online or accelerate the growth of your next course launch— and how to seamlessly package your expertise
How to reach your *people* — so you know exactly where you can impact your community the most
The steps you can take to launch your online program — and how to save time and get there faster
The powerful results my students and clients have achieved when they took the leap
How did you get into the market?
Like everyone in this world, I was searching for the right mission and my true destination. Coming from a Southeast Asian background, I always accepted things like reincarnation and talking to spirits. As I got older, my love of the metaphysical expanded to include everything from yoga and meditation to astrology and personal development. I cultivated my own daily practices, attended seminars, and worked 1:1 with respected spiritual teachers and mind-body healers.
Fast-forward to 2014: I found myself at a crossroads. The company I worked for at the time was being acquired, and I had the opportunity to move into a bigger role. But something inside of me knew it was time to make a change. I worked with a career coach, took every assessment and aptitude test I could find, and consulted my team of spiritual advisors (which included astrologers, tarot readers, and intuitive). I felt clear that I wanted to start my own business.
Why did you decide to create an online course in the first place?
I worked for Twitter, HP, and Microsoft and one day thought about how I can implement my knowledge into something else. Coming back that days, I already started to work with personal mentors and thought that I  can reach great minds around the world and share their message with the right audience.
I took my enterprise-grade marketing education and brought it into this spiritual education space and into running launches for women who have online programs. - Destinee Berman
Click To Tweet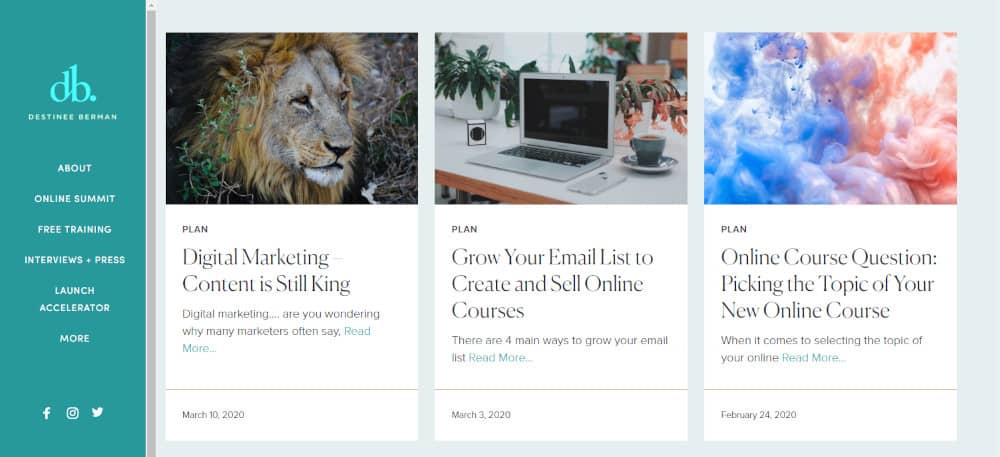 Did you have any moments of doubt before you created/launched it?
I would say, there's a lot of work. As an example, there are hundreds and hundreds of steps.
Typically, people think they can just put a sales page up and launch in two weeks. It's really three to four months of proper lead building, nurturing, engaging your people, and then you open cart and you do that in a very specific way. I would say generally three to four months if you're looking at multiple six and seven-figure launches.
I see far too many people spend months or years on lengthy (and expensive) trial & error launches – only to be disappointed by the results. It doesn't have to be that way. So, I had no doubt.
What's your online course like?
It is full of useful information. Includes video and written materials with consultations and homework.
I share more about it during my free webinar.
How long did it take you to create your course?
I started with the End in Mind. It took me 6 months to start. I started off just six years ago. I was playing this game with myself like, "If I can get my business to this certain level, then I can join that mastermind, I can join that group coaching, I'd be good enough."
What I realized pretty quickly, about two years in as if I can put all that aside, and I joined the right groups and get surrounded by the right mentors who can get me to the next level, I can accelerate five to ten times faster. But, you've got to work through a lot of things when it comes to that. Right? Whether it be, being humble, accepting guidance, and trusting other people. I would recommend that for anyone who is starting their business.
Tell us a little about the process of launching your course and getting your first sale(s).
I apply the Skinny Launch™ framework to my and my client's businesses. It  means you can:
Take your offer from pilot to skinny launch in 60-90 days
Tackle your launch with a lean team – even if it's just you
Manage your stress and gain the confidence to keep moving forward
Pivot as needed (this is a good thing!)
Do you have a lead magnet?
Lots of ads. So, I do spend a good amount of money on Facebook and Instagram ads. Then we nurture those ads. Also, I run webinars with my team, and thanks to my previous reputation and projects clients come to me as references.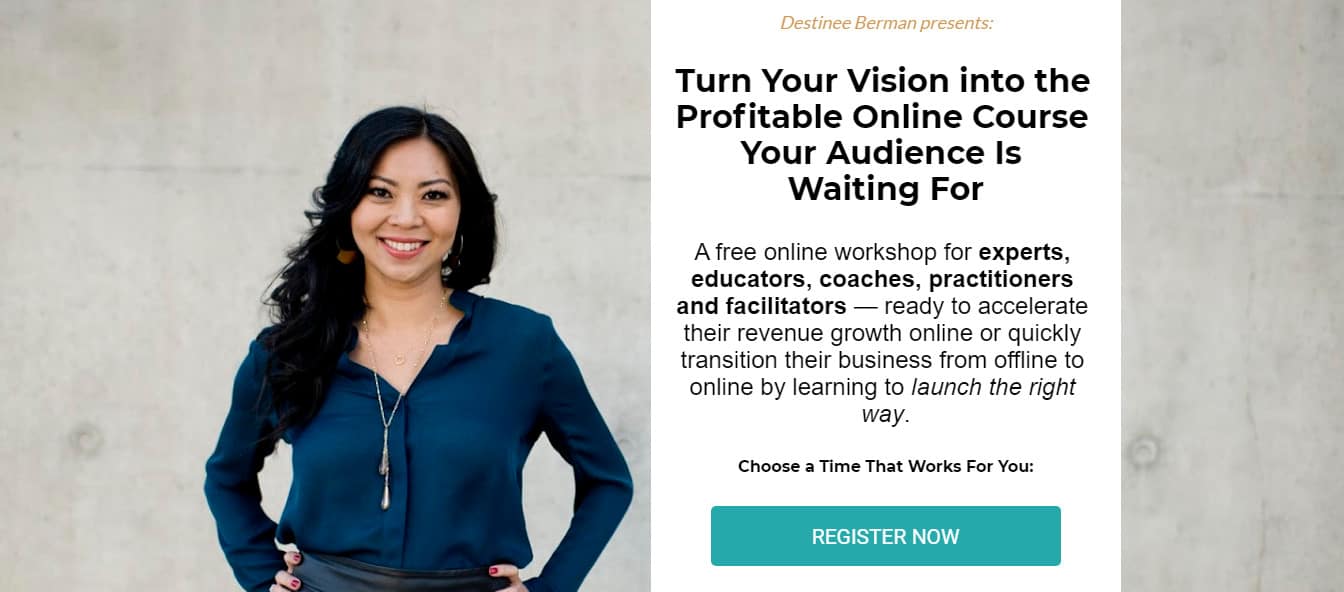 What's the traffic strategy that works best for you?
I always suggest thinking of a sales page (landing page) as your final conversation with a potential student. It brings you the conversion. They've been consuming your free content, they've read your emails … now, what else do people need to know to take this leap of faith with you?
A sales page is a long-form page that shows you understand who they are, that you're in their world, and you're speaking to their concerns, the shifts they're looking for. It clearly demonstrates that you get where they're coming from and that you're the right person to guide them on this path they want to embark on.
Also, don't forget about the ads. It drives more engagement. It does work, as long as you're nurturing people, and you're getting the exposure that way. Then also affiliates. Some of my best clients will share about me to their lists and their audience. There's a level of trust that just comes from that.
What online course platform are you using?
I use my own platform and Click Funnels. So far it works well for me.
What other tools do you use to run your online course business?
I run a lot of ads. They'll drive to a free webinar. They'll drive to a lead magnet. Or, they'll drive to my Waitlist Page that I've re-targeted new people on. A couple of different entry points. Then I nurture them with a weekly email that typically drives to a short video. So, we build all that up. Most of my private clients come through referrals. I take very good care of my clients. And that generates a lot of referrals as well.
What books or training programs have you found useful on your journey to a successful business owner that others might find valuable too?
One of the old books I would like to share is called Sacred Success by Barbara Stanny. It's about diving into expanding our power to earn and to grow. You may find it valuable when launching new products and think in a more accessible in a foundational way.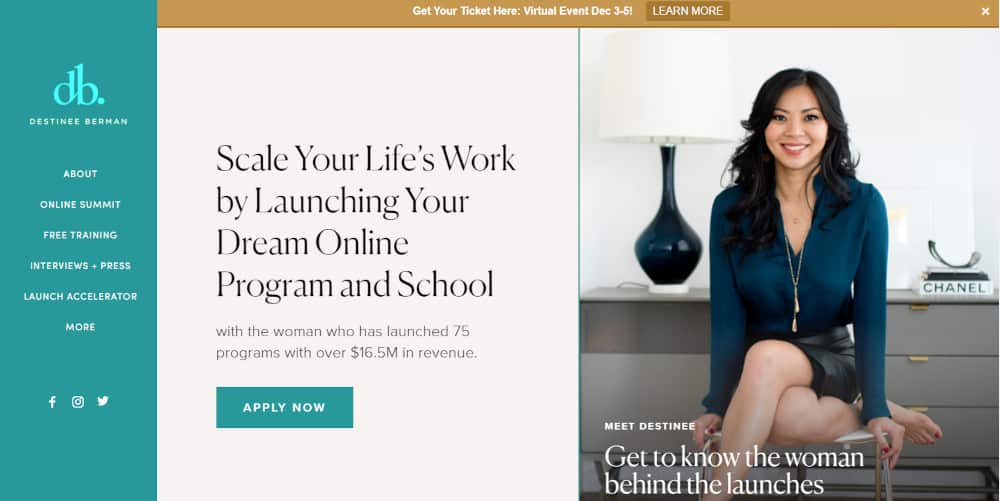 Do you have any big mistakes you've made along the way that you'd be willing to share?
Having a baby forced me to meet my fear of being out of control head-on and walk through it. I hired new team members and gave them more freedom and responsibility. I saw them grow to become leaders in their own areas and take full ownership of their work. And despite my initial worries, everything worked out great. My business has never been stronger and that's because I walked through that door. Relinquishing control helped my business thrive.
Please tell us a little about what the money you've earned from your course has done for you.
In my first launch, I went through my own initiatory process. It was really intense because it's your name on the front. You know when it's someone else's, there's always some reason it didn't work, or could have worked better. When it's you, it's like all out. I reinvested it again in my company, ads and I focused on affiliates.
Are there any numbers you would like to share?
Consistency is critical to building up a following on social. Aim for 70% educational content, 30% promotion - no more than that. - Destinee Berman
Click To Tweet
You'll want to start with posting three to five times per week per channel – and again consistency is most important. It's more effective to have three posts per week every week than to have daily posts and then drop-off. You can repurpose posts across channels – some will be the same while others will need to be adapted. I'm a big fan of batch-producing posts, two weeks at a time (or more), and then scheduling them out.
What has creating your course done for you personally?
I feel blessed, that I've helped my clients launch highly successful online programs and schools – changing the lives of thousands of participants from around the world and generating multiple seven figures in revenue.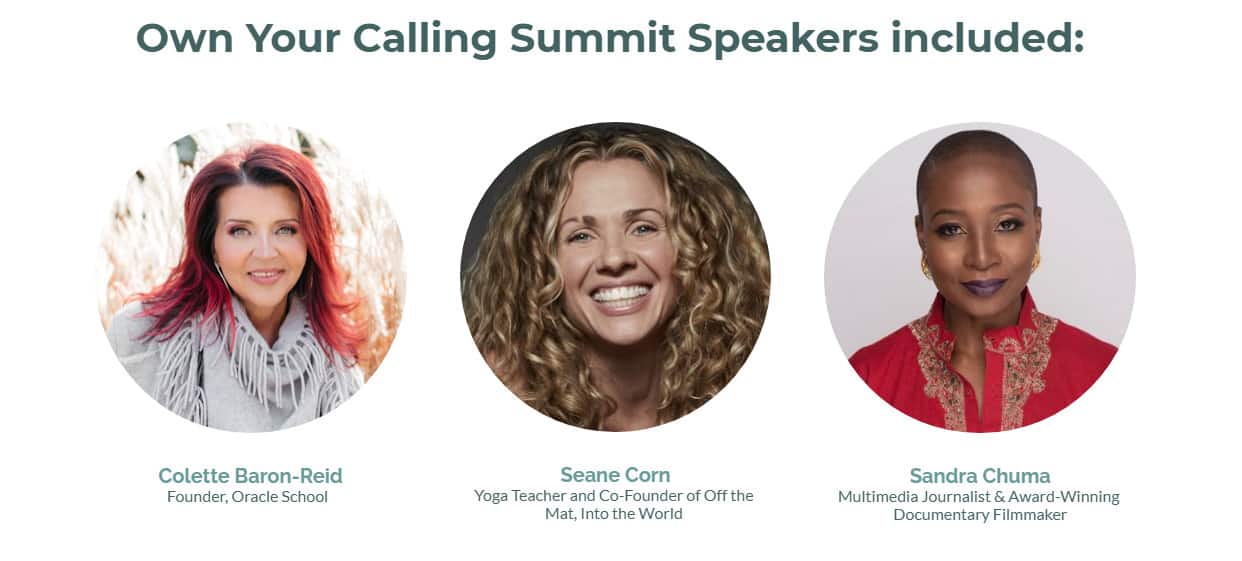 Do you have a story of a transformation from any of your clients?
I launched both Yoga. Psyche. Soul. and Urban Priestess with Ashley Turner. She quadrupled her revenue in just 2 years.
What advice do you have for people just starting out?
If you feel called to step into a higher purpose, uniquely position yourself to serve your audience intentionally, and align that calling with a vision to scale your business, start it with the help of the right people. I would say get mentors a lot sooner in the process if you can.
Learn more about Destinee Berman of destineeberman.com: