How Dennis Bijker Became an Authority on Insider Risks By Offering Online Training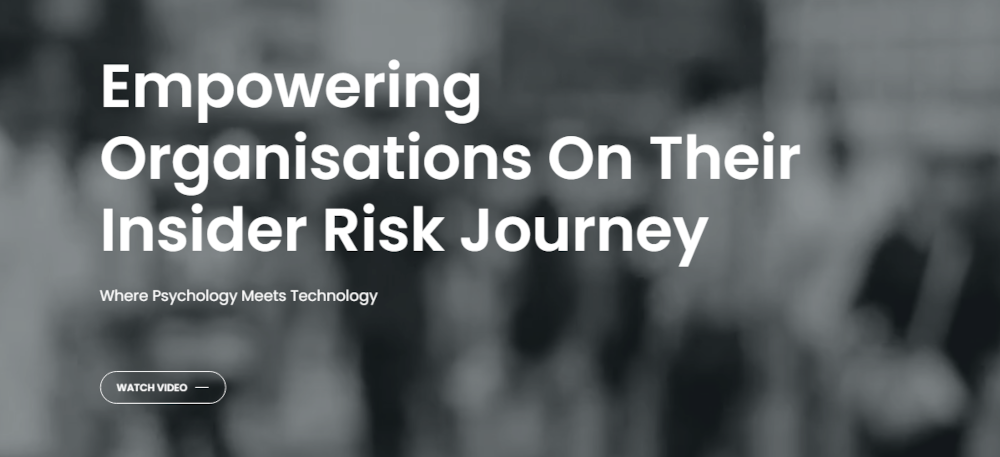 Our content is reader supported, which means when you buy from links you click on, we may earn a commission.
---
Who: Dennis Bijker
Website: signpostsix.com
Course Topic: Insider Risk
Interesting Stats: 25-minute e-learning to 15-hour training
Who are you and what course have you created?
I am Dennis Bijker, CEO of Signpost Six. Signpost Six is an insider risk consultancy firm. Our primary objective is to support organisations by offering solutions to prevent and mitigate threats from within, such as economic espionage and malicious insider actions.
Recognising the growing global demand for such expertise and understanding the transformative potential of digital education, we identified an opportunity to further our reach. Through our academy, we've launched various online courses catering to different needs: from a concise 25-minute introduction to insider risk, to an exhaustive 15-hour training on insider risk management.
We also offer immersive serious games simulating real-life scenarios and have even produced a documentary on Edward Snowden. Our aim has always been to provide comprehensive, high-quality resources that arm organisations with the knowledge they need to protect themselves from insider threats.
What market does your online course serve?
Our online courses primarily cater to organisations and professionals keen to address insider risks. In today's digital landscape, insider threats have become more prevalent. As such, there's a growing need for organisations to educate their teams on how to identify and manage these threats.
What's the biggest benefit of taking your course?
Participants in our courses gain in-depth knowledge on how to recognise leading indicators of insider risk, prevent potential malicious insider actions, detect early warning signs, and formulate adequate responses at all organisational levels. Through real-life case studies and expert insights, we offer a holistic understanding of the full spectrum of insider risk management.
How did you get into the market?
Given the increased occurrences of insider threats and the fact that up to 90% of organisations felt exposed to such attacks, we identified a gap in the market. In fact, the inspiration for our online academy emerged directly from our clients' needs. We frequently received requests from them for comprehensive online solutions to train their staff on insider risk. This underscored the demand and emphasized the importance of offering a platform that could address these specific requirements effectively.

Why did you decide to create an online course in the first place?
The decision to launch online courses was driven by multiple factors. Firstly, it presented an opportunity to reach a global audience, making our expertise on insider risk accessible to professionals worldwide. The digital format not only offers the convenience of self-paced learning but also the advantage of interactive elements that significantly enrich the learning experience.
Additionally, before venturing into online courses, we frequently conducted in-person workshops. While valuable, these workshops were time-consuming and less scalable. Transitioning to online courses proved to be not only more convenient for us but also a more efficient way to disseminate knowledge without the constraints of geographical boundaries and the logistical challenges of physical events.
Did you have any moments of doubt before you created/launched it?
Initiating our course brought forth a looming question: "How will we achieve this?" We knew it'd be time-consuming but it exceeded our anticipations. The complexity lay in selecting the essential content. We found clarity in a minimalist approach, focusing on delivering streamlined, easy-to-grasp content. This shift not only improved our course's impact but simplified our creation process.
If so what made you turn it around and do it anyway?
Our conviction in our course's value and its potential to fill a market gap kept us going. Encouraging feedback from prospective clients reinforced our determination. - Dennis Bijker
Click To Tweet
Whenever doubts arose, our team's shared vision became our anchor, motivating us to craft a product that stood out.
What's your online course like?
Our courses vary: from 25-minute e-learning modules to in-depth 15-hour training programmes. They're primarily video-based, enriched with interactive features such as multiple-choice questions, and they include hands-on assignments, expert interviews, and case discussions. The Serious Game offers a distinctive experiential learning approach, placing participants directly in decision-making roles.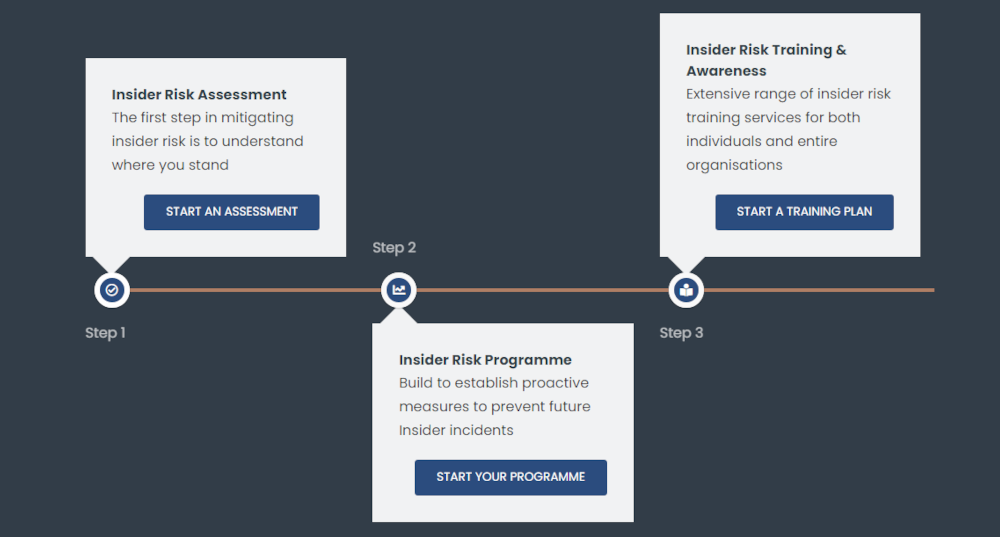 How long did it take you to create your course?
The creation process spanned several months, encompassing intensive research, curating case studies, conducting expert interviews, and integrating feedback. The gravity of the subject matter required a thorough and detailed approach.
Tell us a little about the process of launching your course and getting your first sale(s).
Launching our course was a learning curve. Although we faced challenges with our initial deadline due to certain training modules not meeting our expectations and platform restrictions, we managed to adapt. We had the advantage of a flexible internal deadline, which allowed us some breathing room.
Our initial sales experience was somewhat unique. We already had prospective clients eagerly awaiting our launch, so our first sale, though exciting, felt like a formality. On the launch day, our marketing strategy revolved around a newsletter and a LinkedIn campaign, bolstered by ads and testimonials from prior trainees.
Do you have a lead magnet?
Yes, we do offer a lead magnet in the form of a free PDF on our website. We're exploring options to enhance this, possibly with training demos or light versions in the future.
What's the traffic strategy that works best for you?
Our primary traffic sources are SEO and social media, notably LinkedIn. Despite these online efforts, a significant portion of our business comes from word of mouth and client referrals.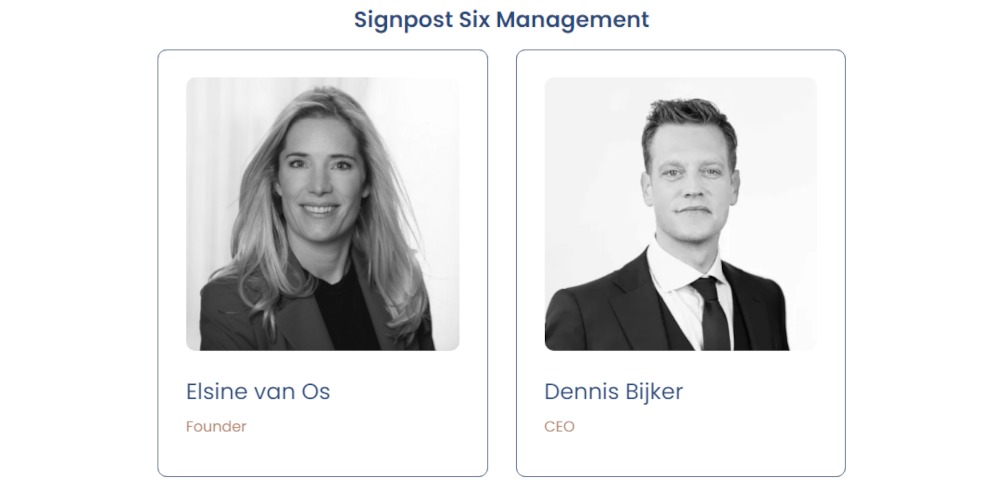 What online course platform are you using?
We use Philpaper to host our e-learnings. Philpaper is a Software as a Service solution tailored to facilitate the swift distribution of online learning programmes. What sets it apart is its user-centric design – it's straightforward, reliable, and compatible across all devices.
Do you like it?
Absolutely. Philpaper eliminates the hassle often associated with complex learning platforms. It offers a focused and intuitive user experience without the overwhelming array of functionalities that many other systems present.
Are there any features you wish it had?
The main limitation with Philpaper, as compared to platforms like Coursera, is the lack of inherent marketing opportunities. With Philpaper, the responsibility of marketing and exposure lies solely on us.
What made you decide to use your chosen platform over others?
We identified a need for a platform that was both robust and user-friendly. Many platforms out there are laden with features, but they can be overwhelming for users who just need the essentials. Philpaper's promise of hassle-free, straightforward operation, with a primary focus on the learner, made it a perfect fit for our requirements.
What other tools do you use to run your online course business?
We employ Articulate to design our training courses.
What books or training programs have you found useful on your journey to a successful business owner that others might find valuable too?
While there's a vast library on espionage and insider risk books that have been enlightening, one book stands out as particularly influential: "The Culture Map" by Erin Meyer. This insightful read provided a nuanced understanding of navigating cultural complexities, which has been invaluable in our line of work and in our interactions with an international clientele.
Do you have any big mistakes you've made along the way that you'd be willing to share?
Instead of viewing them as mistakes, we see them as learning opportunities.
One key insight was the importance of balancing theory with practical examples. We discovered that our clients value real-life cases over excessive theoretical content. - Dennis Bijker
Click To Tweet
Please share some idea of revenue.
While I'd prefer to keep the specific revenue figures confidential, I can certainly offer some insight into how our business model functions. Our academy isn't just a standalone entity; it's a robust sales channel that operates in tandem with our consultancy services.
The synergy between the two is profound. As our consultancy offerings evolve and expand, it provides valuable, real-world content and insights for our academy, making our courses more relevant and up-to-date.
Conversely, our academy serves as an introduction to potential consultancy clients, familiarizing them with our expertise and approach. This symbiotic relationship ensures both arms of our business are continually strengthening and supporting each other.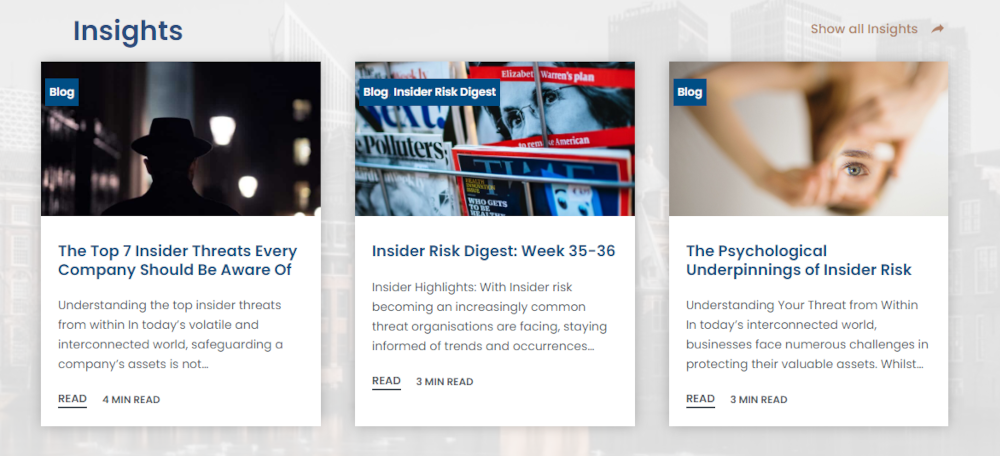 Please tell us a little about what the money you've earned from your course has done for you.
The revenue generated from our academy has played an integral role in the overall growth of our business. While I'd like to keep some specifics private, I can share that the financial success has allowed us to invest more deeply in both our academy and consultancy services.
The academy has not only been a financial pillar but also an avenue to introduce our consultancy services to a broader audience. Together, they've helped in solidifying our market position and enabled us to expand our team, invest in state-of-the-art resources, and continue to deliver exceptional value to our clients and students alike. It's not just about the financial gains; it's about the opportunity to grow, innovate, and make a meaningful impact in our industry.
What has creating your course done for you personally?
Producing our own course material has significantly bolstered our reputation in the industry.
By creating tailored content that addresses specific needs, we've cemented our status as experts in the field of insider risk. - Dennis Bijker
Click To Tweet
It's been especially gratifying to witness clients actively seeking our expertise to train their staff on this critical topic. Proudly, we stand as the only providers of such comprehensive services in Europe. This unique positioning has not only fueled our enthusiasm but has further invigorated our passion for developing more courses and trainings.
Do you have a story of a transformation from any of your clients?
In our line of work, the primary objective is to empower organisations to mitigate insider risks effectively. Our courses are meticulously designed to provide participants with the knowledge and skills to recognise potential red flags, indicative of employees possibly intending harm to the organisation, or even attempting economic espionage.
One particularly memorable instance that stands out is when a client, after undergoing our training, successfully identified and intercepted a malicious insider within their ranks before any harm could be inflicted. While we never wish for such situations to arise, this incident served as a testament to the efficacy of our training modules. The successful prevention of such a potentially devastating event filled our team with immense pride, further reinforcing our commitment to delivering quality and impactful training.
What advice do you have for people just starting out?
Always prioritize the needs, purpose and preferences of your audience. For instance, too much theoretical content might disengage learners. Understand the balance between theory and real-life applications and understand what the user's goal is. What do they hope to achieve with your training?
Learn more about Dennis Bijker of signpostsix.com: