How Deasha Waddup Tested Her Way to a $23K Launch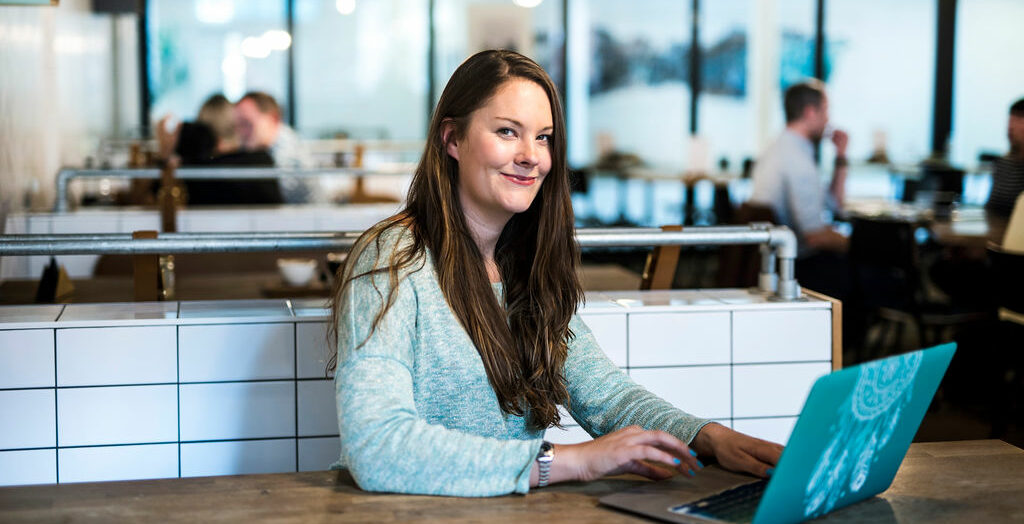 Our content is reader supported, which means when you buy from links you click on, we may earn a commission.
---
Who: Deasha Waddup
Website: deashawaddup.com
Course Topic: Social Media Consultant
Interesting Stats: $23k launch
Who are you and what course have you created?
I am a social media and business consultant that specializes in working with service-based entrepreneurs to help them get sales using organic social media.
I'm also a Facebook Lead trainer and a #shemeansbusiness trainer in partnership with Enterprise Nation and Facebook. I started my business in 2016 as a social media manager and what I teach in my Attract Dream Clients program is everything that I used to scale my business to an agency with 5 members of staff and clients based all over the world, without an email list or a Facebook group.
What market does your online course serve?
My course is for online service-based providers that are impact-driven and know they can make a difference in the world.
What's the biggest benefit of taking your course?
The biggest benefit for clients is to make sales with ease. Clients that have gone through the course have done from 600 euros a month to 3k a month in just 5 weeks.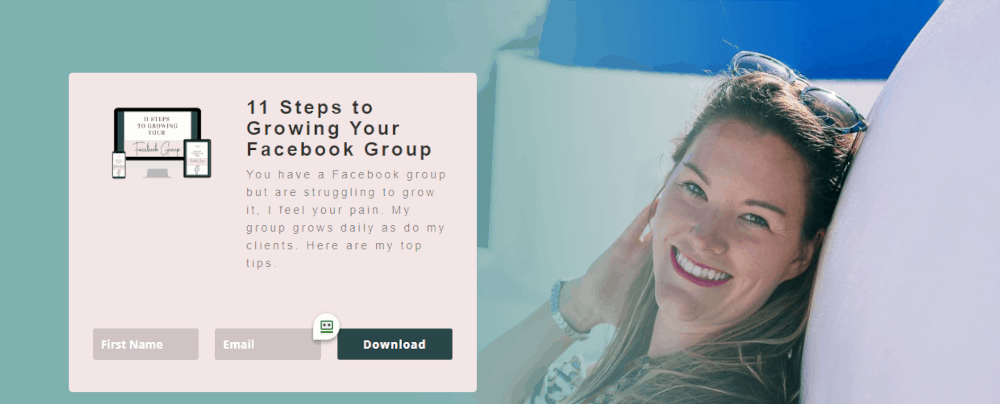 How did you get into the market?
The strategies that I share are the exact strategies that I have used to scale to a 6 figure business without using ads at all. - Deasha Waddup
Click To Tweet
So I got into the market by using my own strategies.
Why did you decide to create an online course in the first place?
I wanted people to be able to access the information as easily as possible at a time that suited them.
Did you have any moments of doubt before you created/launched it?
I launched the course live to start with so that I was able to test and improve the content before putting it into course content. I ran the program 4 times in total before adding it into a self-study access course.
What's your online course like?
Most of the course is video with downloads, it also has a private Facebook group attached so that people can hope in and ask questions in there as they go through the program.
How long did it take you to create your course?
I started this program in 2020 and ran it live 4 times before recording and finally putting it into a course content this year. I knew that I wanted to be able to test and get feedback on the content before recording it and letting people dive in.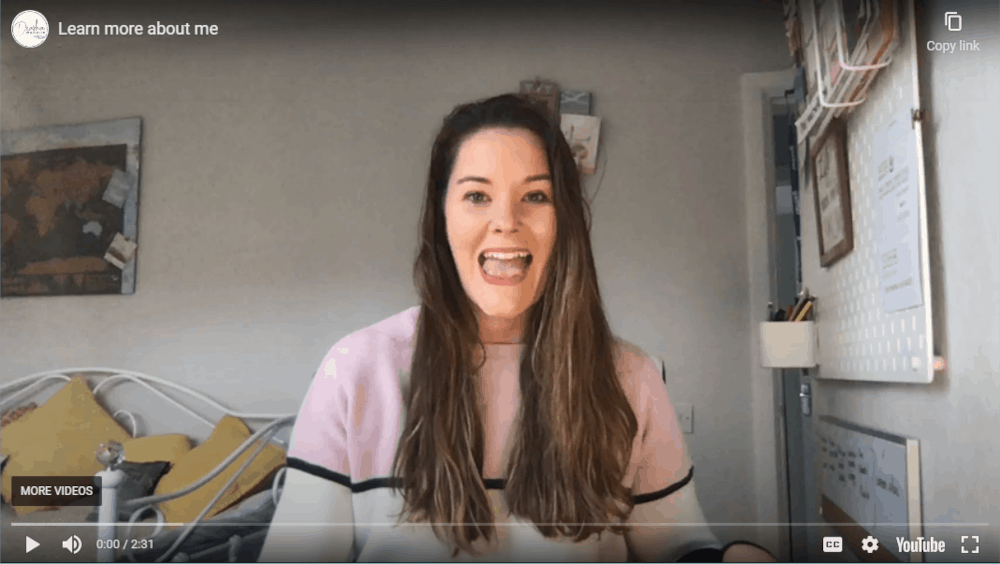 Tell us a little about the process of launching your course and getting your first sale(s).
I always test and learn from launches, each time I have launched the course I have got more specific about how to do it, who to target and how to attract the perfect clients for the program that will really get results. - Deasha…
Click To Tweet
Do you have a lead magnet?
I don't have a free trial of the course.
What's the traffic strategy that works best for you?
I use Facebook groups to attract people to the course, specifically launching in my Facebook group has worked really well to attract people that are ready to buy.
What online course platform are you using?
I use member vault as my online course platform.
I like it, it works well for my needs.
Are there any features you wish it had?
I wish it had upgrade features so that I can add in 1:1 or upgrade to further support.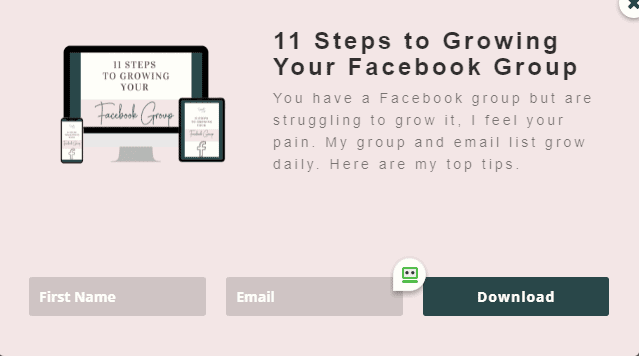 What made you decide to use your chosen platform over others?
I wanted to be able to own the plugin and not pay a fortune for it or need a development team.
What other tools do you use to run your online course business?
I also use Activecampaign and stripe to run my business.
What books or training programs have you found useful on your journey to a successful business owner that others might find valuable too?
So many! One of the big things is being able to work on my mindset around growing and scaling my business so people like Amanda Francis, Manifestation Babes, and Jen Sincero have been brilliant.
Please share some idea of revenue.
In the last launch, I made 23k.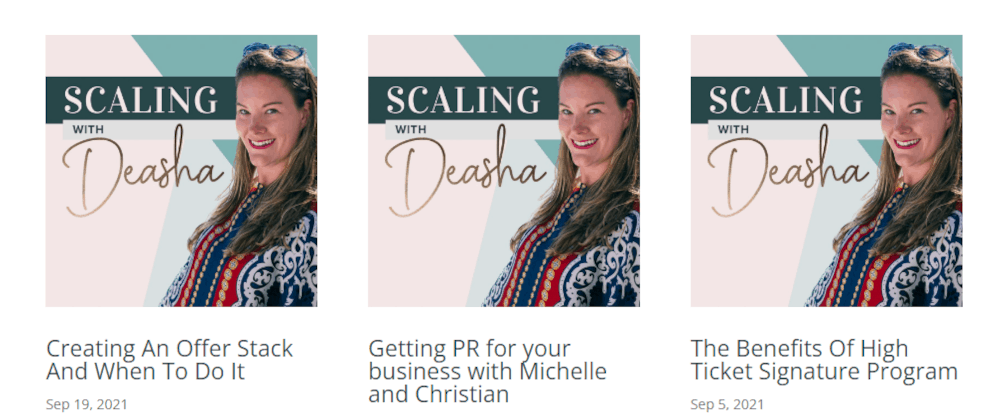 Please tell us a little about what the money you've earned from your course has done for you.
Launching the course has allowed me to save more money for my dream home, I have not found the house yet but it is on the vision board and in my future. Maybe after the next launch, it will become reality.
In addition to revenue are there any numbers you would like to share?
I work on an 8-10% organic conversion rate for my launches so I know if I have 100 people signed up to my masterclass I will get 8-10 people signed up to work with me afterward.
What has creating your course done for you personally?
Creating the course has freed up time in business to allow me to build another course and have other avenues of revenue too.

What advice do you have for people just starting out?
Sell it before you build it and do it live the first time round to test and see what works and what doesn't and understand how to improve it.
Learn more about Deasha Waddup of deashawaddup.com: