How David Wallimann Earns an Average of $40,000/Month Teaching What He Loves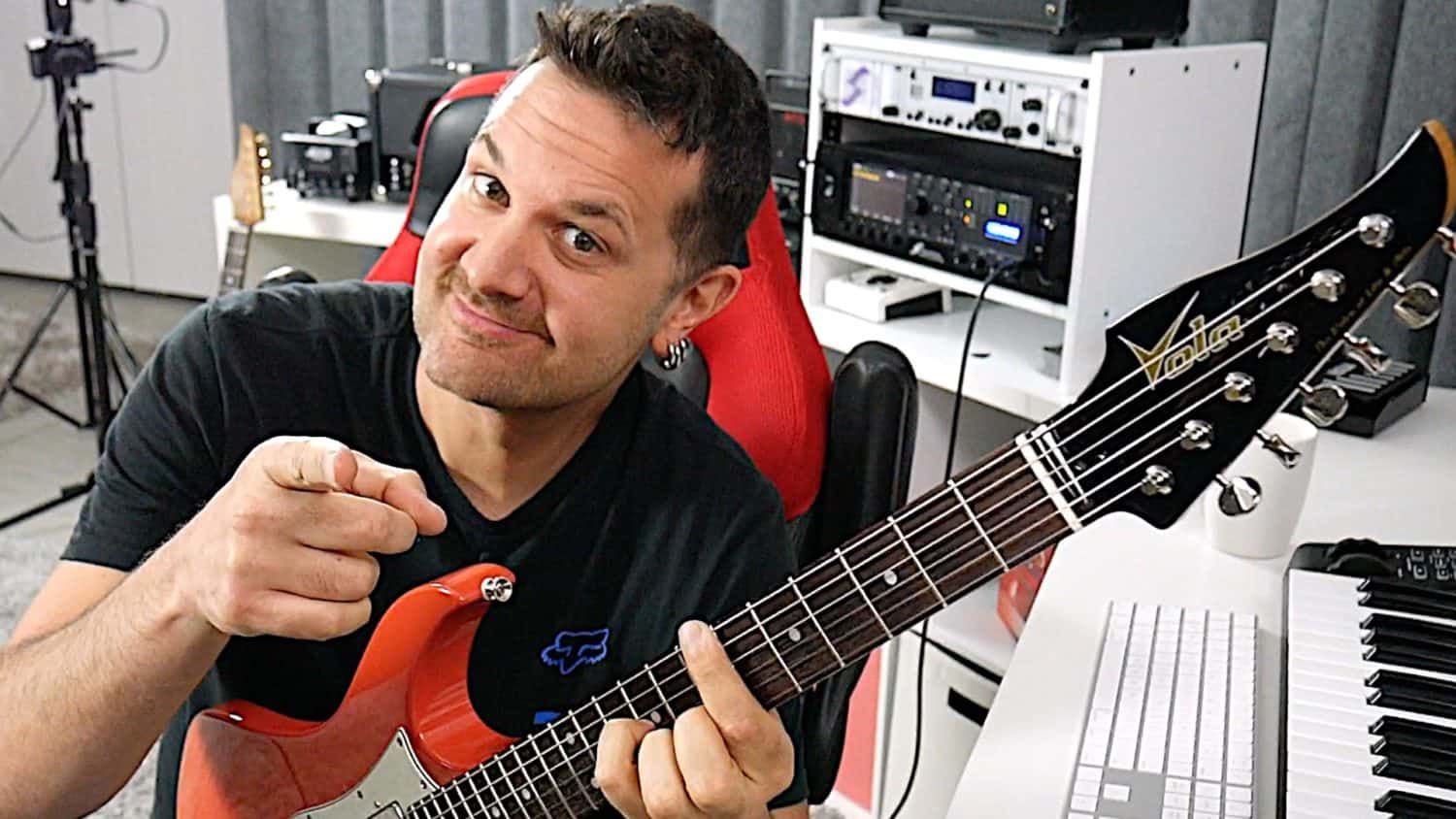 Our content is reader supported, which means when you buy from links you click on, we may earn a commission.
---
Who: David Wallimann
Website: guitarplayback.com
Course Topic: Electric guitar lessons
Revenue Stats: $40,000/month
Who are you and what course have you created?
My name is David Wallimann and I run guitarplayback.com
Guitarplayback.com offers courses for people wanting to learn how to play and improve their electric guitar skills.
I offer over 40 courses, most of them taught by me. I also offer a few courses created by other instructors.
Course titles include; Melodic Formula, Applied Theory, Modal Explorer, Chord Scales and many more.
I serve electric guitar players interested in developing their musical personality. I do this by breaking down musical concepts in a way that (hopefully!) most can understand and most importantly apply!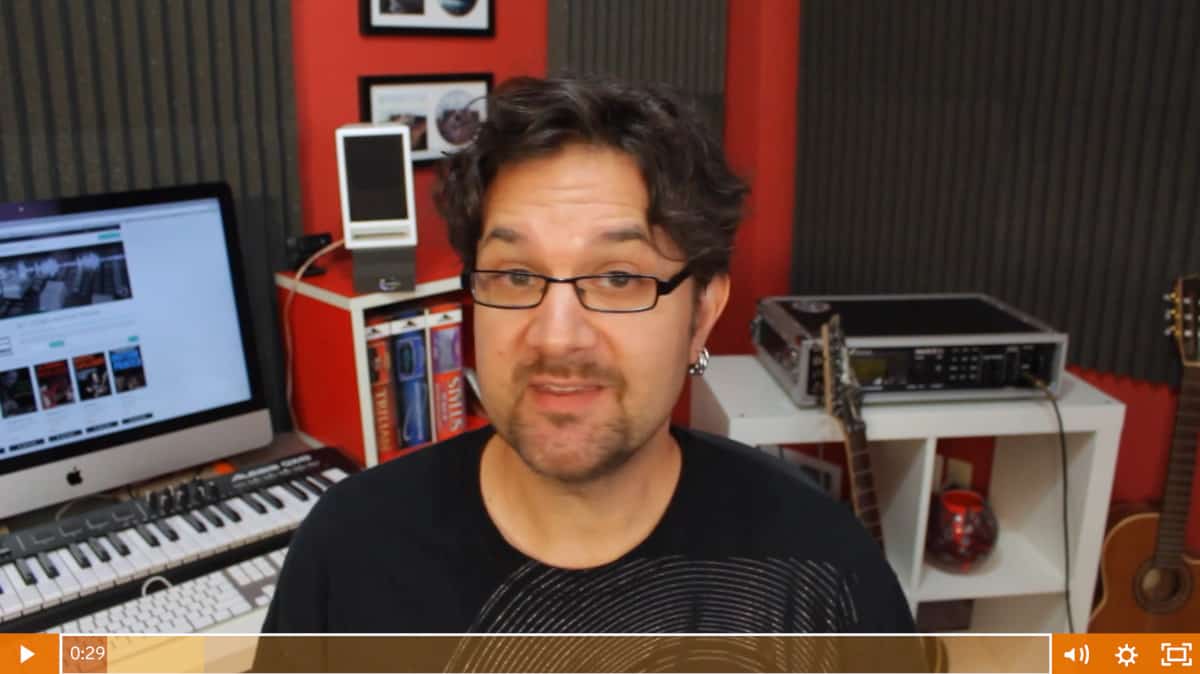 What's the biggest benefit of taking one of your courses?
The biggest benefit to my courses is that they offer a very practical way of applying music theory. Each course focuses on direct implementation of the concepts I teach. I believe that each student has a story worth telling musically, and I make sure that every course I create helps students express themselves more effectively.
How did you get into the market?
I started teaching guitar at the age of 17. At the time I would teach neighborhood kids the few things I knew on guitar. I charged enough to afford a weekly lesson with the best guitar teacher I could afford. I fell in love with teaching then.
When YouTube came out, I saw an opportunity to expand my reach, so I started making videos for the platform.
Through YouTube I realized I could take my local guitar teaching to a different level. I started offering pre-recorded custom video lessons to my YouTube viewers. That was how it all started. Those lessons became my first "online course".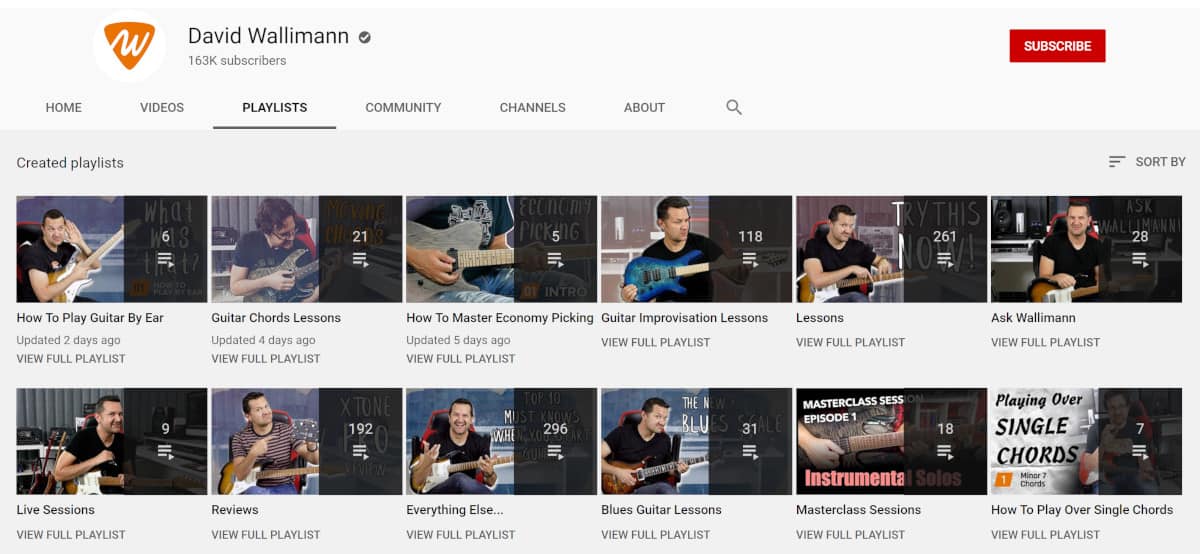 Why did you decide to create an online course in the first place?
I was overbooked with Skype lessons. I couldn't handle the number of students that wanted to take lessons.
Offering an online course allowed me to create something really good (because I had time to prep it) and serve more people too! - David Wallimann
Click To Tweet
Did you have any moments of doubt before you created/launched it?
I never really struggled with that. Not because I think I'm the greatest, but because my love for teaching is so big that I never really asked myself the question. I'm sure if I did I would have had fears. But again, passion was the key motivator!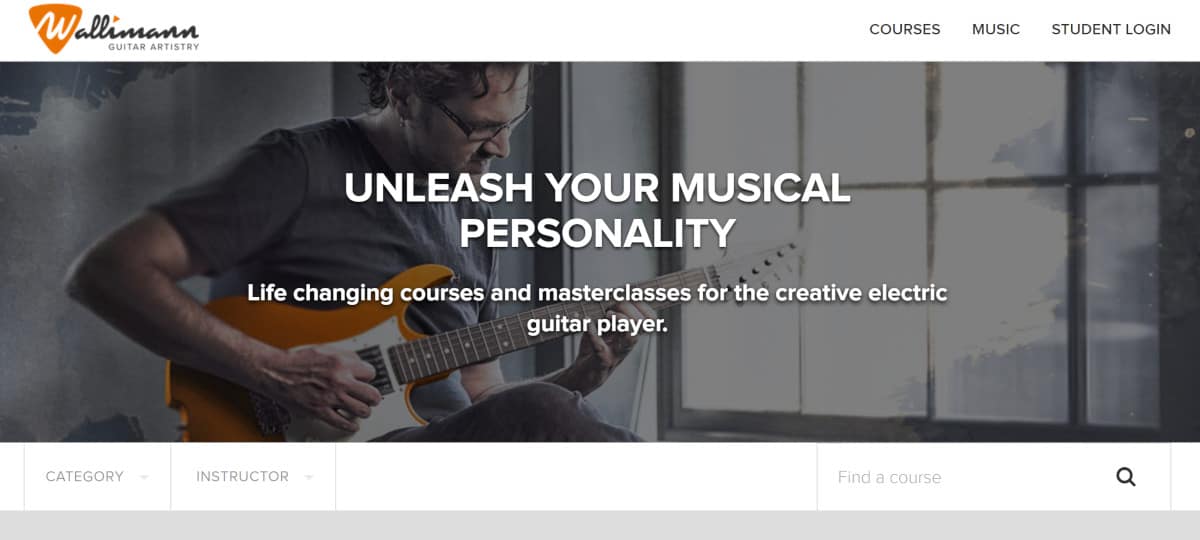 What are your online courses like?
All my courses are video-based. I also offer supplemental content for scale diagrams and guitar tabs. But the teaching is all video-based. Most students know me from the YouTube show and expect a similar format when they decided to get into the premium paid content.
To give you an example of typical course content, the Applied Theory course offers 2.5 hours of video lessons spread out over about 8 videos. Most of the video content is me or another instructor showing students how to play the guitar by demonstrating. There are also some graphic overlays where I have illustrations over or next to the video.
There are also backing tracks to help students apply what they learned.  They also get PDF scale charts.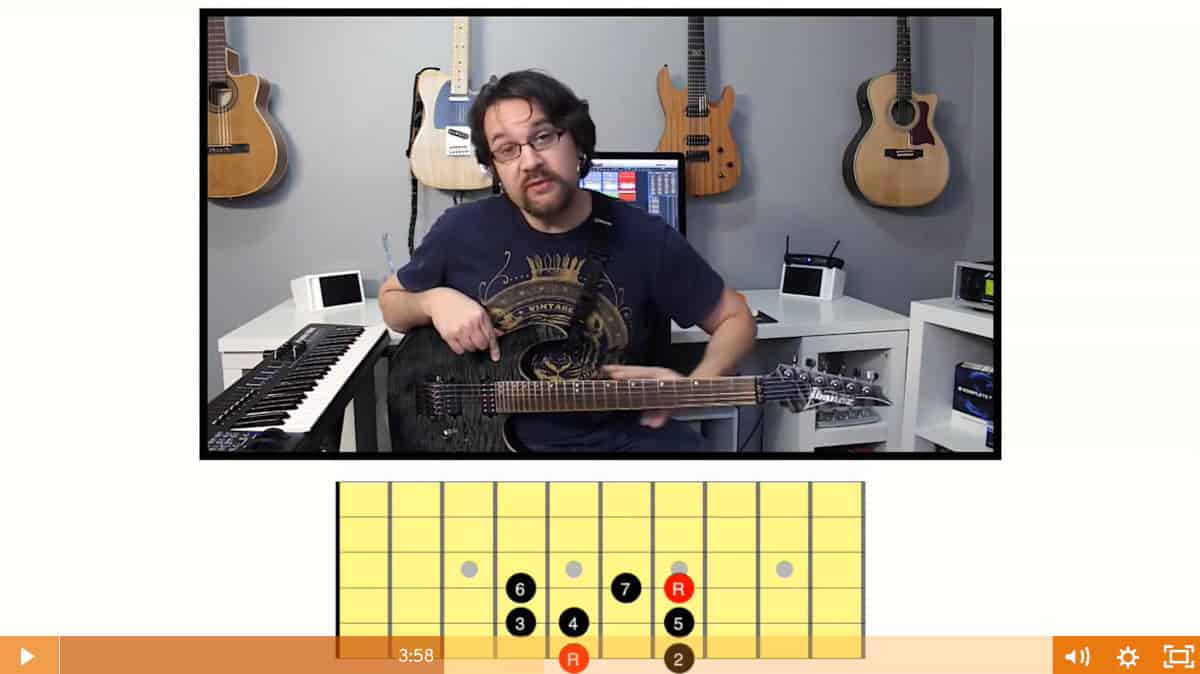 How long did it take you to create your courses?
That's a hard one to answer!
It really depends on the course. I have about 40 at the moment, but I can speak about the very first one I did.
My first course started as a membership subscription service. The goal at the time was to offer a weekly guitar lesson to all paying members. After 2 years of doing this, I felt very burnt out and decided to cancel the service. I didn't want to abandon all the content I had, so decided to repackage it into what became my first online course. That course is now the best selling course I've ever launched. So it took over 2 years to make in a way!
Tell us a little about the process of launching your course and getting your first sale(s).
This changes slightly from course to course since I'm always experimenting. What seems to work best for me is to offer free supplemental content to all my YouTube videos. In order to get the download, viewers have to join my email list. Once I have a new course ready, I'll email my list about the course. It's very simple, but has worked well so far!
Do you have a lead magnet?
Yes, I have a few. My main one is a free product that is constantly updated with each new YouTube video I publish. Once signed up to the lead magnet, people can access all the supplemental content for each of my YouTube videos (MP3 downloads, charts, etc…).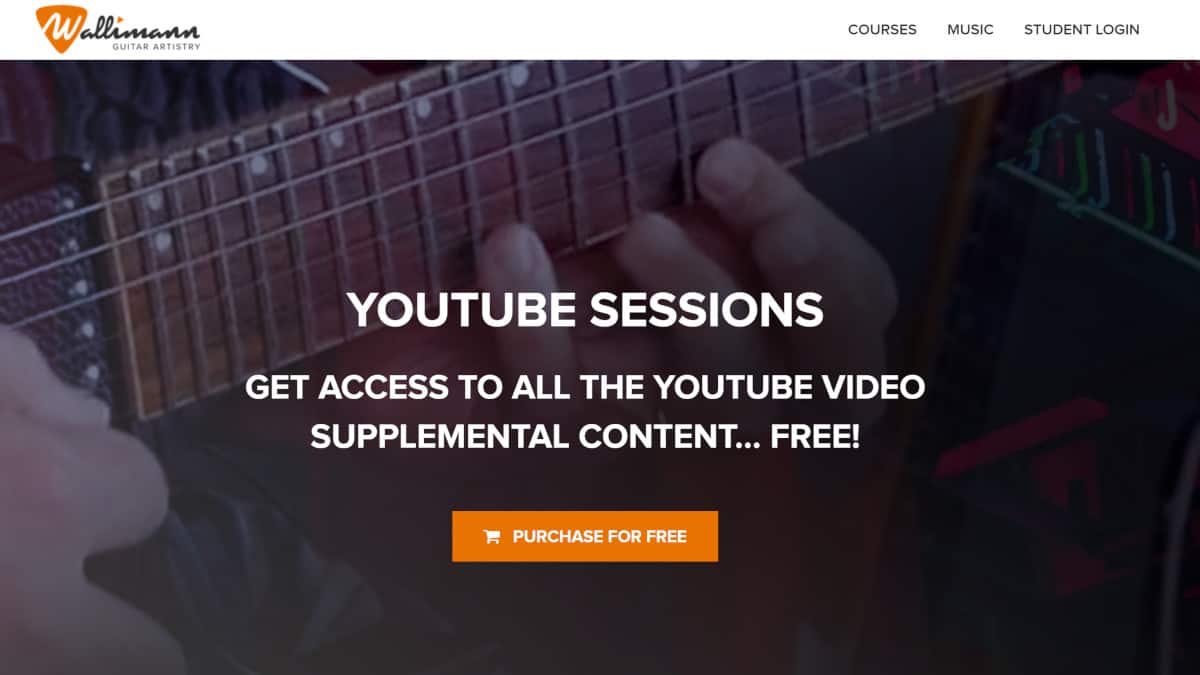 What's the traffic strategy that works best for you?
I use YouTube pretty much exclusively. I never did any paid ads (hoping to change that soon!).
My process is unconventional … I usually sit in front of the cameras each Monday and just turn the cameras on and film 3 lessons. I rarely plan the videos and often make the lesson up on the spot. This is NOT my advice on how to approach YouTube, but that's how I've done it for so long.
That said I recently decided to try prepping my videos more and spend more time making the videos engaging as YouTube's algorithm is really interested in longer watch time. So I'm making sure that I try to keep viewers watching for as long as possible.
I'm probably not the best guy to ask about good YouTube strategies. I just love making videos and teaching. I know that for some 163,000 subscribers and a bit over 1,400 videos probably sounds like a lot, but I've been consistently doing videos for almost 10 years – so relatively speaking it's been a slow growth!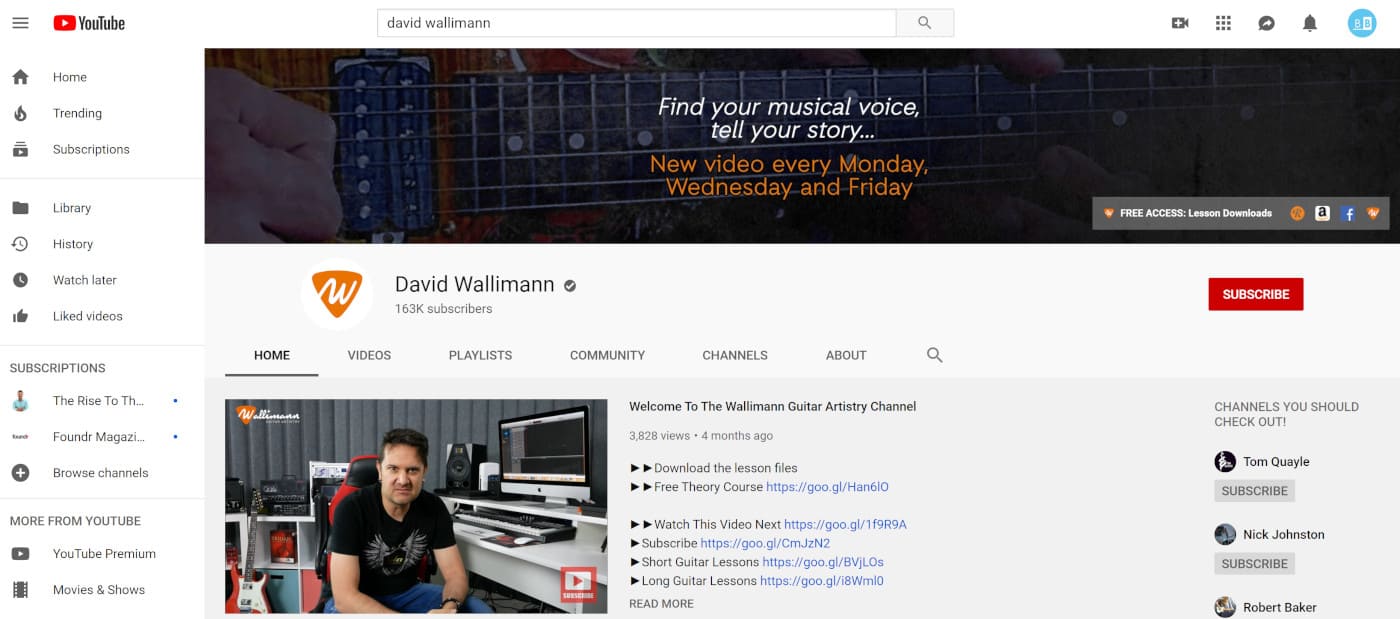 What online course platform are you using?
I currently use Teachable.
I have a love/hate relationship with Teachable. It's a great way to get started and easy to use, but as soon as you want to do something outside of anything conventional, things get very difficult.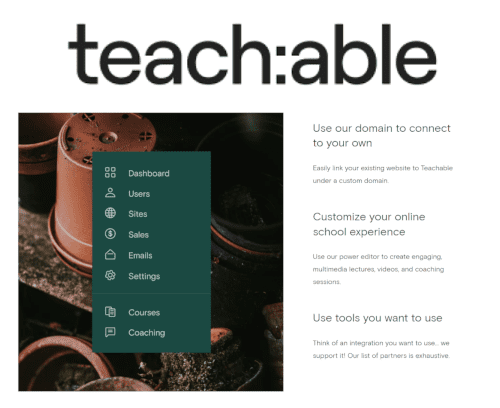 Check Out Teachable
Teachable is one of the top online course platforms used by successful course creators interviewed on coursemethod.com. It is easy to set up and build your site pages, and the course area looks great. 
Price Range: $0 (+ transaction fees) to $299/month
Most Popular Plan: Pro Plan at $119/month
Annual Discount: Yes, take 17% off!
Free Trial: Try out Teachable's core features for free
*Our content is reader supported, which means when you buy from links you click on, we may earn a commission.
Are there any features you wish it had?
Yes, many! The main one is that I would love to be able to offer subscription services for which members ONLY get access to sections added during their membership. In other words, I don't want someone who signs up today to access things that were added last month.
Better page builders would also be great. They just updated their builder, but I am not impressed. I currently use a 3rd party page builder called CoursePro which is awesome.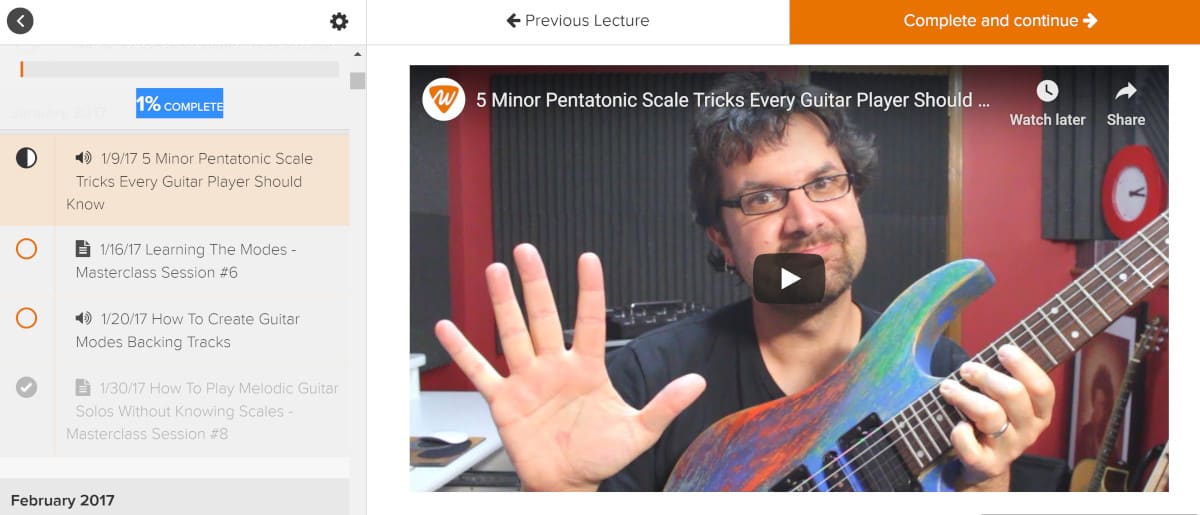 What made you decide to use your chosen platform over others?
At the time I needed something quick and easy. I've used many online course platforms in the past and Teachable seems to be checking most of the boxes. Unfortunately, they don't offer many useful updates and I'm now considering going fully custom.
What other tools do you use to run your online course business?
I use DeadlineFunnel for counters, ConvertKit for emails, Conversion Gorilla for banners, Course Pro for landing pages, and ThriveCart for the cart!
Please share some idea of revenue.
It really depends on the month, but on average the courses bring in about $40,000/month.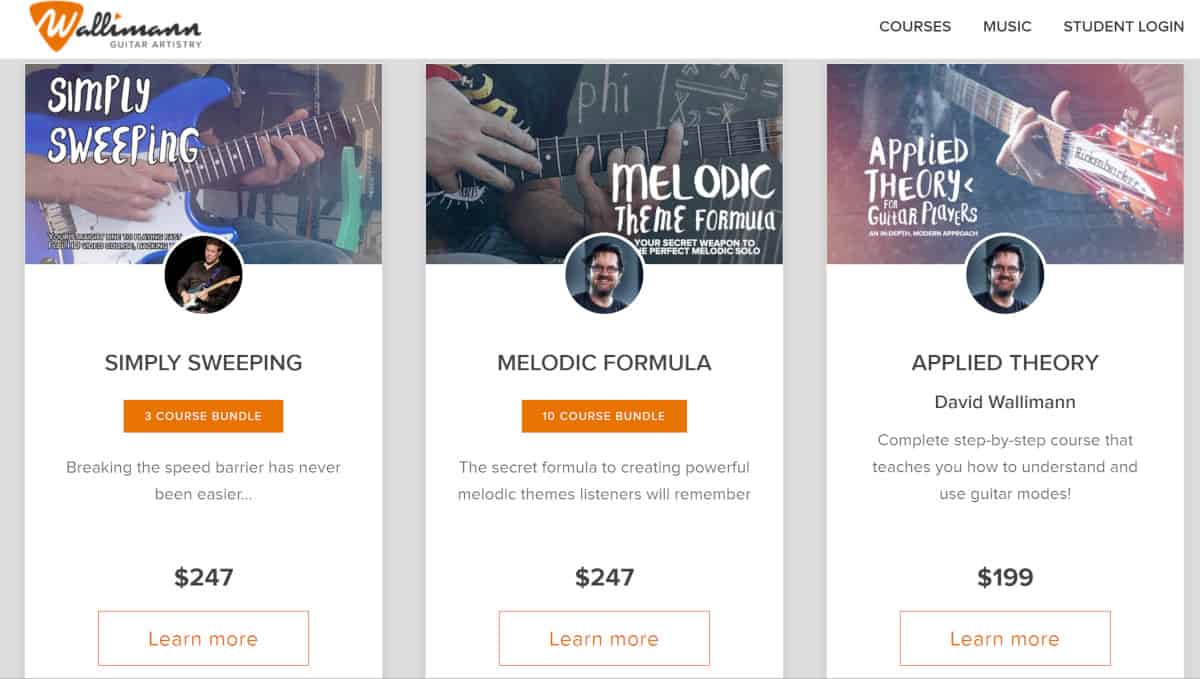 Please tell us a little about what the money you've earned from your course has done for you.
I try not to look at the revenue too much because I don't want it to distract me from my love of teaching.
I would be doing the same exact thing even if I had to pay to do it – I love it that much! Our lifestyle really hasn't changed much. The income allows us to basically not worry about it and focus on other important things like raising our kids, family, and friends.
What has creating your course done for you personally?
Great question! Structuring courses has helped my understanding of music quite a bit. Spending time thinking about a topic and anticipating questions from students does amazing things for your own development – in any field you're in. That's a benefit of teaching!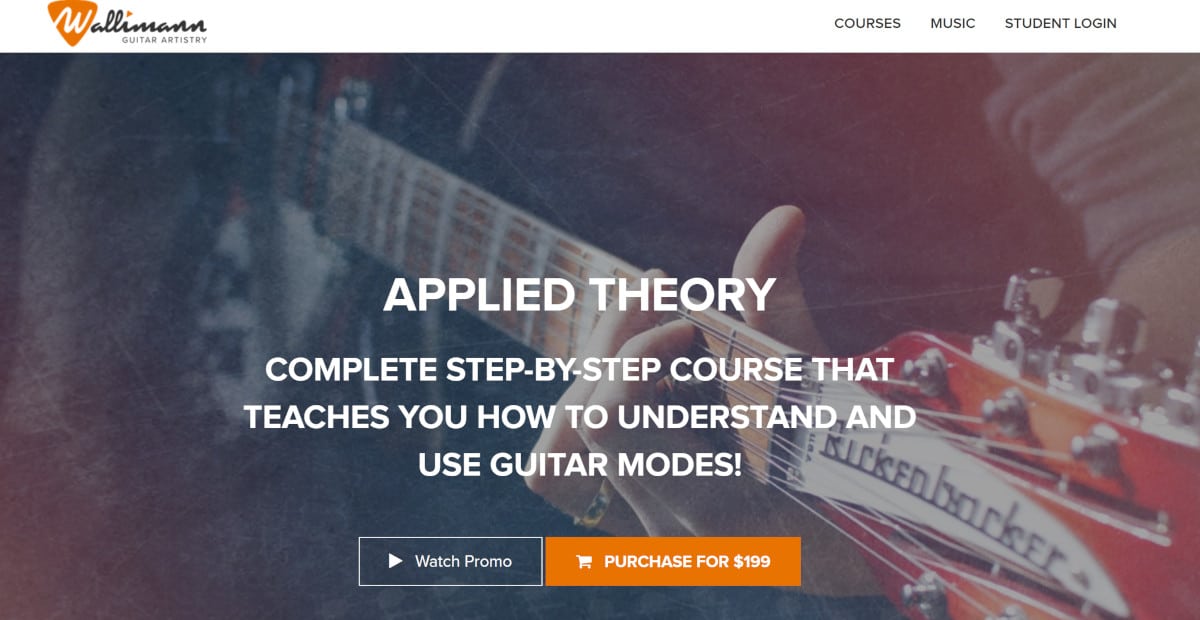 What advice do you have for people just starting out?
I'd say don't compare yourself with anyone else. It can be unhealthy and very paralyzing. I'm speaking from experience. I always fall back into the "comparison trap" and it never helps.
Work out of love for what you do, not the love of money. There is a greater calling. Financial rewards are just the cherry on top. - David Wallimann
Click To Tweet
Learn more about David Wallimann and Guitarplayback.com: