[Tool Provider] How Darren Winterford and EdApp.com Help Fill the Gap in Workplace Learning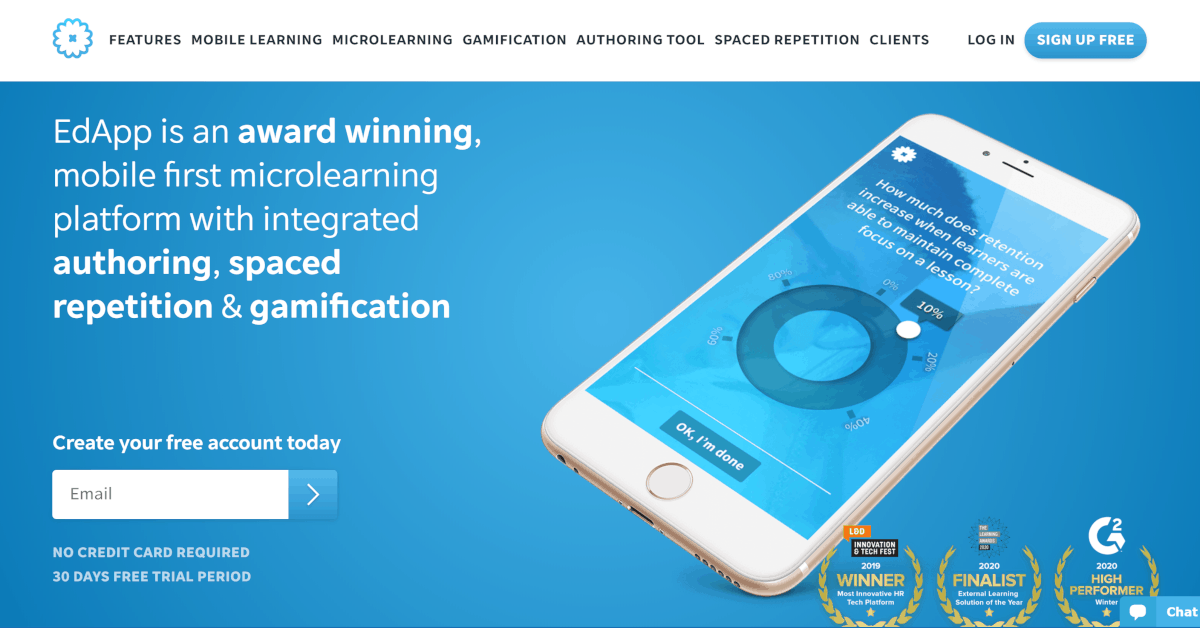 Our content is reader supported, which means when you buy from links you click on, we may earn a commission.
---
Who: Darren Winterford
Websites: edapp.com
Software: Microlearning platform for corporate training
Interesting Stats: 50,000 lessons completed every day
Tell us about yourself and the business you started …
EdApp fills the gap in workplace learning. We saw an opportunity to modernize the way people learn by providing a simple tool that creates better learning experiences.
Our platform is designed for the modern learner, with advanced technology and a sleek design that reflects our contemporary and natural digital habits. It's a revolutionary platform that delivers training to employees. And it does so in short, sharp bursts designed to make employee training engaging, and rewarding. The result is more effective microlearning delivered directly to learners' mobile devices around the globe. They can access it anytime and anywhere.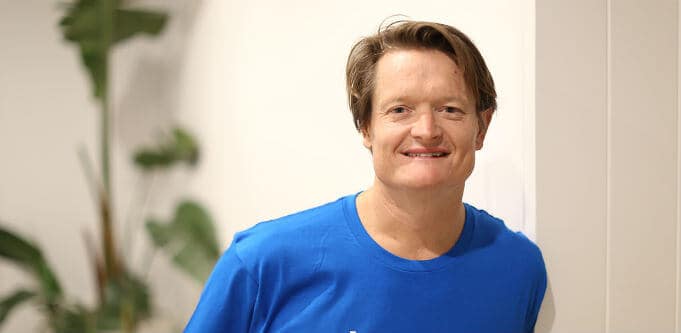 Who is the market for your business?
CPG, Retail, Healthcare, Finance, and Automotive industries currently use EdApp. We have quickly become a mainstay of the fortune 500 and throughout the corporate education space. Leading industry professionals and many advanced companies have chosen to adopt our award-winning platform to train their global workforces.
What's great about EdApp, though, is that it is made for any sector. It's mobile-first, fully customizable and includes features like our editable content library. In addition, there's seamless authoring and actionable reports which is why our platform is valuable for the modern learner regardless of industry.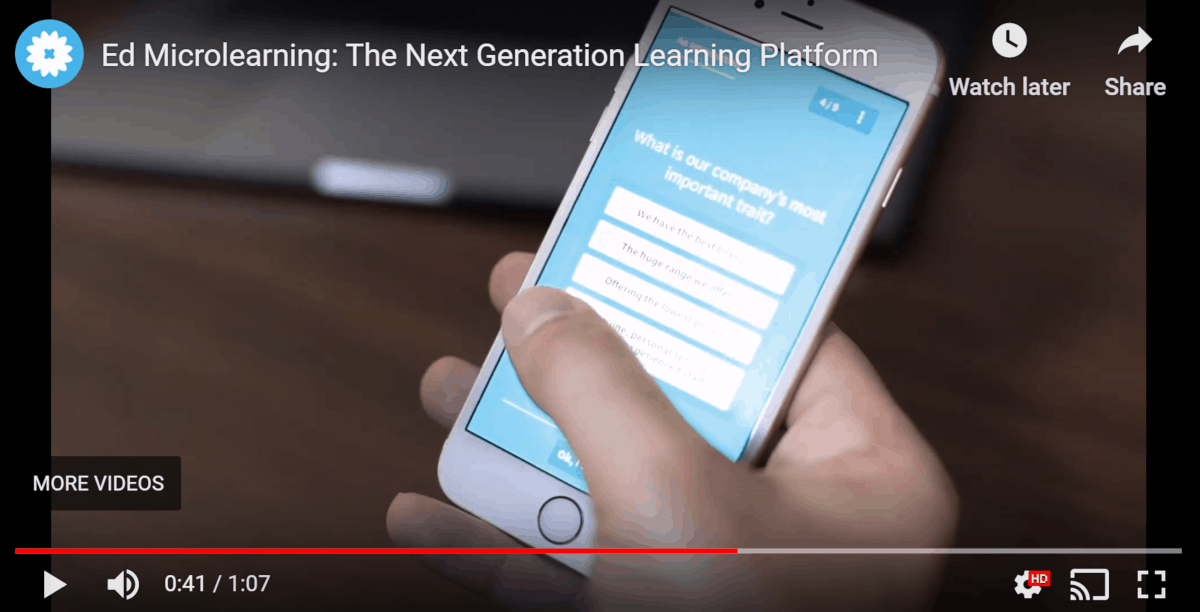 What problem does your solution solve?
With the implementation of EdApp, we are changing the way people learn at work. The standard corporate training programs consist of an employee sitting in front of their computer watching content and then answering multiple-choice questions. In contrast, the EdApp platform delivers training in short bursts and uses interactive activities and gamification.
Because our platform is mobile-first, content can be accessed straight from learners' smartphone devices and completed when they have time. We wanted to create a solution where people can learn when they have that spare 5 minutes. For instance, before hopping on the subway, train, or metro. Until now this wasn't possible in the current corporate learning environment.
Learning and development professionals can create beautiful lessons within minutes. This saves time and effort by cutting out the need for coding or any prior technical experience.
Why is it better than other solutions?
From the very beginning, we have always put the learner first. Every feature we create has the learner in mind, which is why our results reflect record-breaking engagement, completion, and retention rates.
We really see ourselves as the future of learning and have proven to be ahead of our peers. Our features include AI translation and social learning. This means learners can enhance their learning experience by partaking in discussions and being a part of a collective.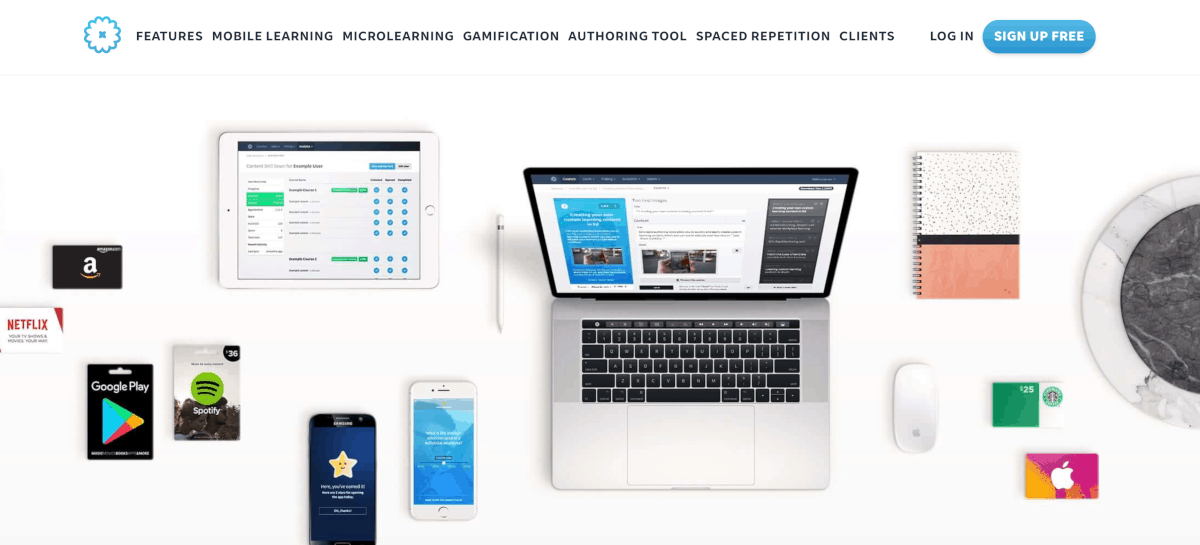 Individuals expect forward-thinking technology in all aspects of their lives. That's why being mobile-first and having a microlearning solution like EdApp should be the norm when it comes to learning at work.
Given the lack of time we all have in our day to day lives, having access to courses with the freedom to complete them during a commute, for example, just makes sense. - Darren Winterford
Click To Tweet
Furthermore, courseware built around our proven microlearning structure also drives better engagement from the learner. This results in better learning experiences.
What are the biggest benefits for your customers?
Through our platform, we're creating a continuous learning culture and engaged workforces. This results in employees who actually want to learn with the ability to engage even the casual worker. Our lightweight platform deploys quickly and easily. All of this ultimately contributes to better learning outcomes.
We're also constantly changing and evolving here at EdApp. We've added features like the following:
Firstly, our algorithm-based spaced repetition for learners to revisit topics that haven't quite been mastered yet.
Secondly, our cloud-based translation tool which can translate courses into over 100 languages with the click of a button.
Lastly, the editable content library, where our learning team has designed and created a collection of over 25 courses – and counting – for users to access, personalize, and deploy to their learners within minutes.
All these features together make the EdApp platform pretty unique.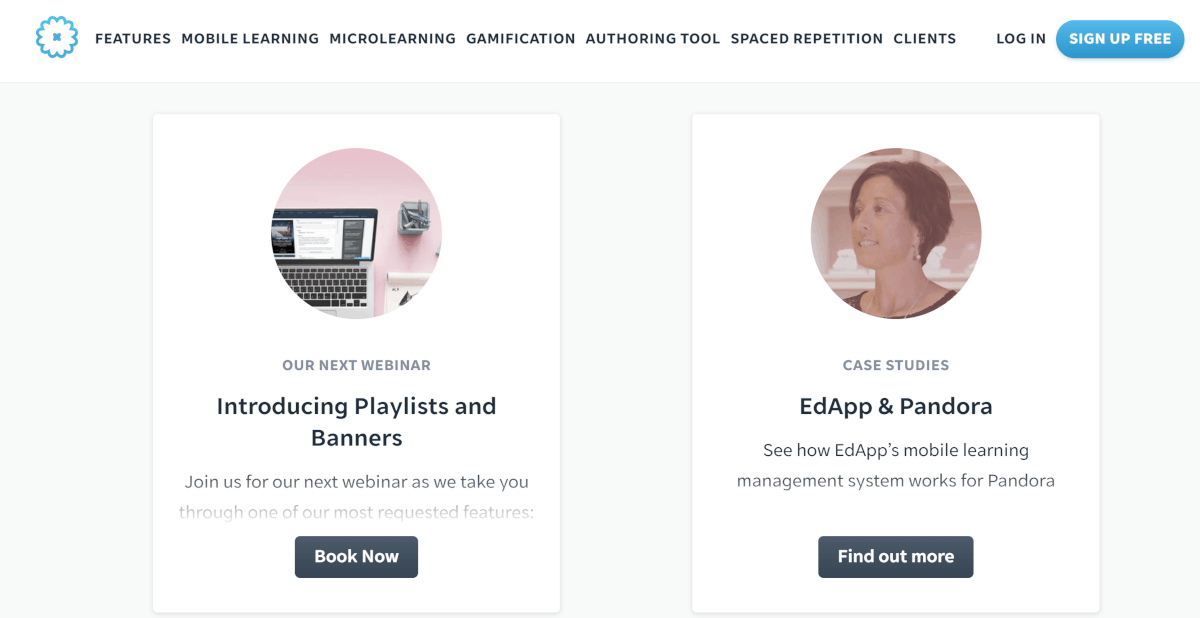 Where did the idea for the business come from?
We've always been passionate about education. We recognized that there were clear issues and gaps, especially in the corporate learning space. After conducting some research in western Europe, the results revealed a clear opportunity to revolutionize corporate learning.
Do you have a lead magnet?
Yes, absolutely. EdApp is easy to use and free to try for the first month (no credit card required). This trial enables users to explore our platform freely in all its capabilities. We really believe in free trials and transparency, and hope that courseware providers reading this might consider doing the same.
What's the traffic strategy that works best for you?
As pioneers in the microlearning space, we're committed to providing quality content and adding value to the Learning and Development (L&D) communities. We regularly add valuable content to our blog.
It includes hundreds of articles on everything from leveraging your microlearning lesson plans to tips on how to best provide game-based learning. The EdApp community provides resources for anyone to explore and understand mobile-first microlearning with the aim of providing better learning experiences, universally.
What tools do you use to run your business?
We're a highly collaborative global company with offices in Sydney, London, and New York. That's why we utilize Slack for sharing ideas and deploying new projects and features. We also make use of the communication tool. This facilitates a sense of community between various teams like a channel dedicated to office dogs and another for sharing a song of the day.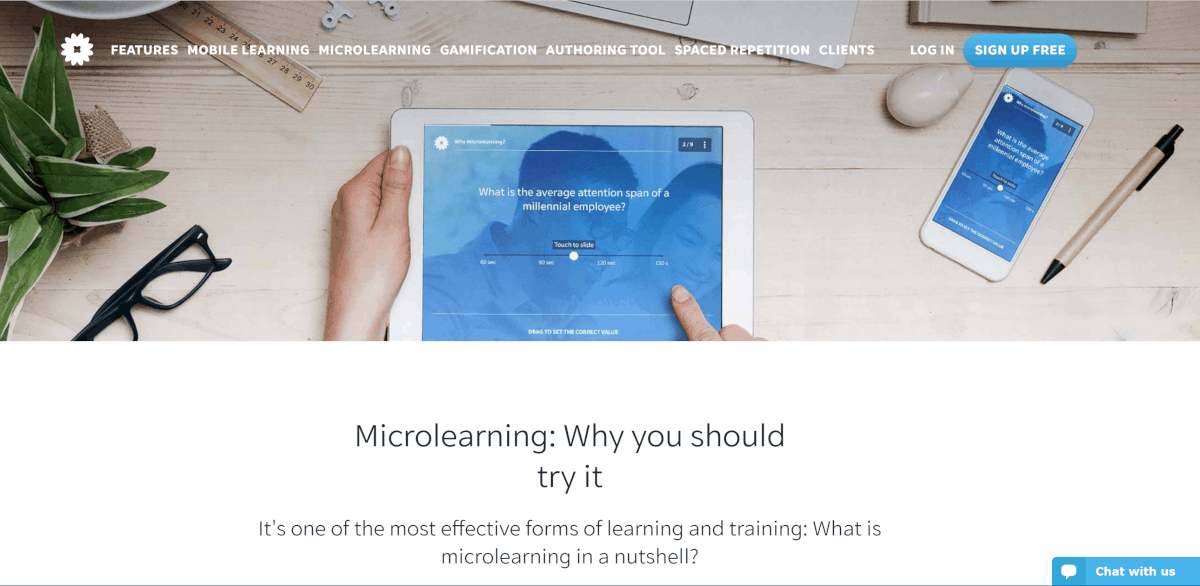 What books or training programs have you found useful on your journey to a successful business owner?
I found Chris Yeh and Reid Hoffman's Blitzscaling: The Lightning-Fast Path to Building Massively Valuable Companies very valuable. Most recently I read and learned from Ride of a Lifetime: Lessons Learned from 15 Years as a CEO of the Walt Disney Company by Robert Iger
Are there any numbers you would like to share?
Every day, learners complete over 50,000 lessons through the EdApp platform. We deliver to large, multinational enterprises with employees spread across over 30 countries. Last year, our platform grew by 400%. We have no intention of slowing down. We constantly challenge ourselves with new product releases and features to consistently make our platform the most innovative on the market.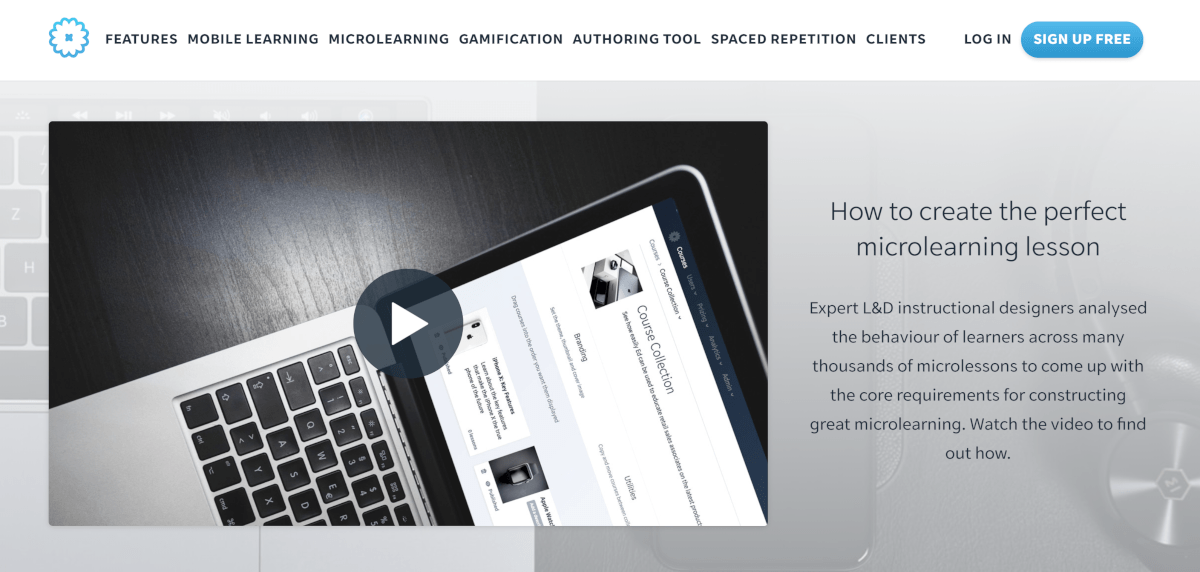 Do you have a story of a transformation from any of your clients?
A great example would be one of our retail clients: Pandora. As the world's biggest jewelry brand, Pandora faced the challenge of training a dispersed and predominantly casual workforce. Retail workers are also bound to the restrictions of shift work and high turnover rates. Therefore, it's unrealistic to have all employees present for on-site training.
To tackle this, we worked closely with Pandora to identify and understand their learners. We helped them transition to a mobile-first learning platform where the end result was transformative.
Pandora now utilizes EdApp to onboard their team members, train their staff on the latest products and campaigns, and provide sales tips as well as Pandora's business practices. Millions of lessons have been completed through our platform. Pandora enjoys consistent completion rates of 80-90% from its 8,000+ employees, which is pretty powerful.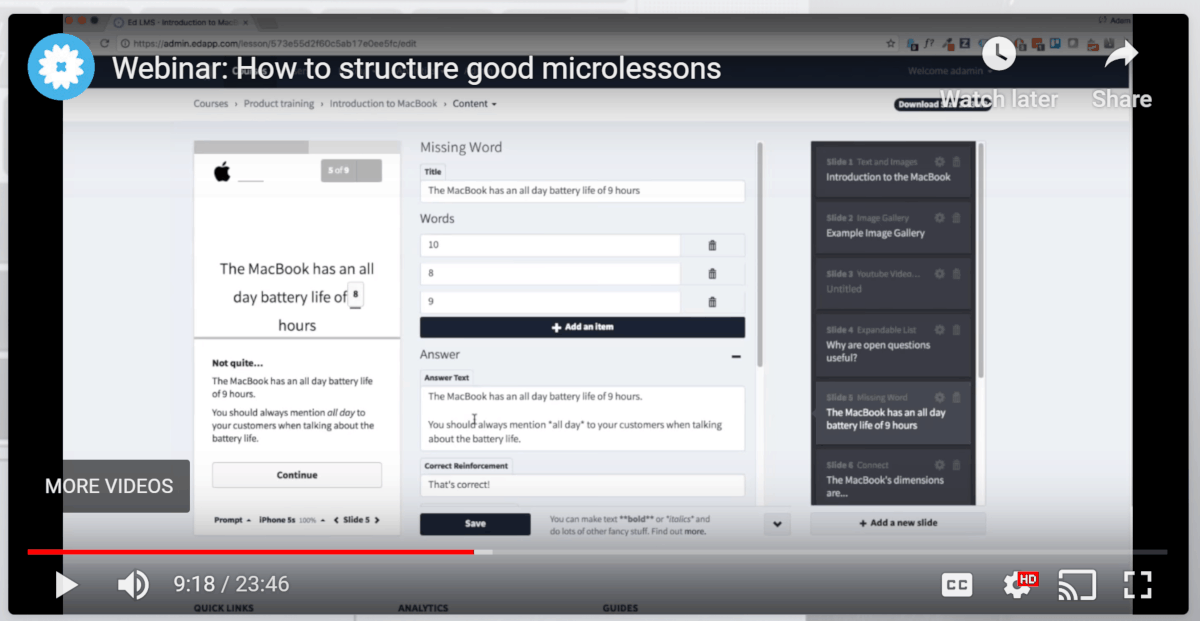 What advice do you have for people just starting out in business?
I would advocate for an environment where openly sharing ideas is the norm. Cultivating a collaborative environment, especially from the early stages, has resulted in some of the most impactful developments in my experience.
Contrary to what many believe, discussing and sharing ideas with thought-provoking industry contributors from the offset can help you to maintain your focus as well as what you should be staying away from. - Darren Winterford
Click To Tweet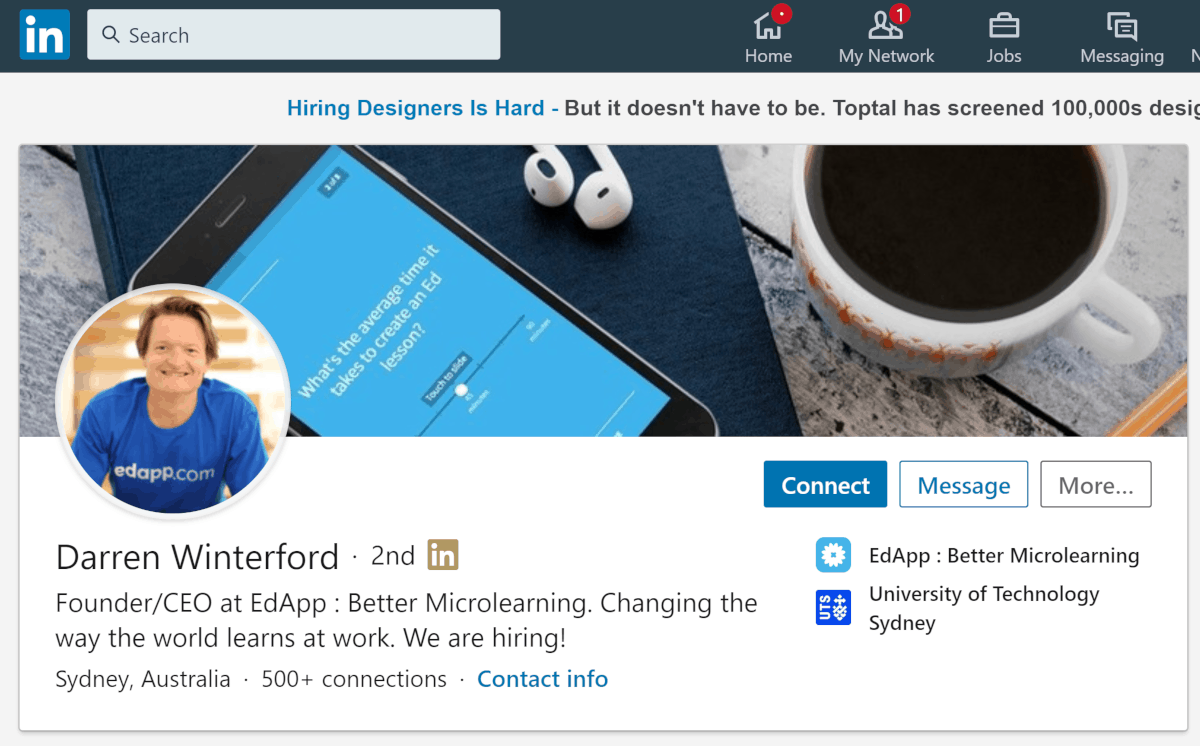 Learn more about Darren Winterford and EdApp.com: