How Daniel Daines-Hutt Survived a Downturn Due to Covid and is Working His Way Back Up With Amplify Content Academy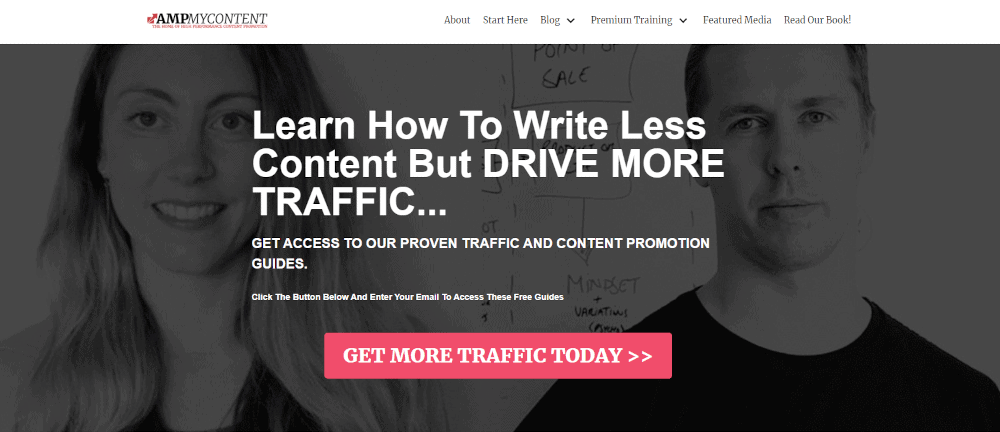 Our content is reader supported, which means when you buy from links you click on, we may earn a commission.
---
Who: Daniel Daines-Hutt
Website: ampmycontent.com
Course Topic: Content Marketing
Interesting Stats: 60+ podcast interviews in 3 months
Who are you and what course have you created?
I run a blog called Ampmycontent and a course called the Amplify Content Academy.
What market does your online course serve?
Anyone who wants to be more effective at content marketing. Rather than just focus on the creation of content like most courses, we focus on the distribution and marketing of it.
This includes how to use it and get it in front of people so that you can scale your results from it.
Get more leads and sales, but from less creation, etc.
What's the biggest benefit of taking your course?
You will learn how to create effective content. Learn how to get it in front of more people. Lastly, you will learn how to do it profitably. And without writing all the time.
How did you get into the market?
We used to own a marketing agency, and the academy was our own internal training and SOP's for our staff.
I was originally a 'paid ads' guy, but I would write articles about our results.
The thing is, those articles ended up being the top article of the year on Growthhackers, or the top 10 of all time on Inbound.org.
Why did you decide to create an online course in the first place?
We had a lot of people asking how we got our results, and so we created the academy to teach them.
Also, it made sense to create different revenue streams, and course creation has a huge ability to scale, but if I'm honest, I just enjoy teaching people.
Did you have any moments of doubt before you created/launched it?
It took a long time for the first version, but since then we've been updating and improving it.
The biggest things were learning processes and how best to teach people.
What's your online course like?
Video + text with actionable lessons.
You can watch the video or read if you prefer, then we have templates, process maps, etc.
How long did it take you to create your course?
Because I'm used to writing and explaining processes, I was pretty good at mapping it all out.
I would write the lesson almost like an article, with screenshots, etc.
Then I would record a video walkthrough so people didn't have to read, and then add in further videos walking through the elements that we talked about, giving examples and step-by-step instruction.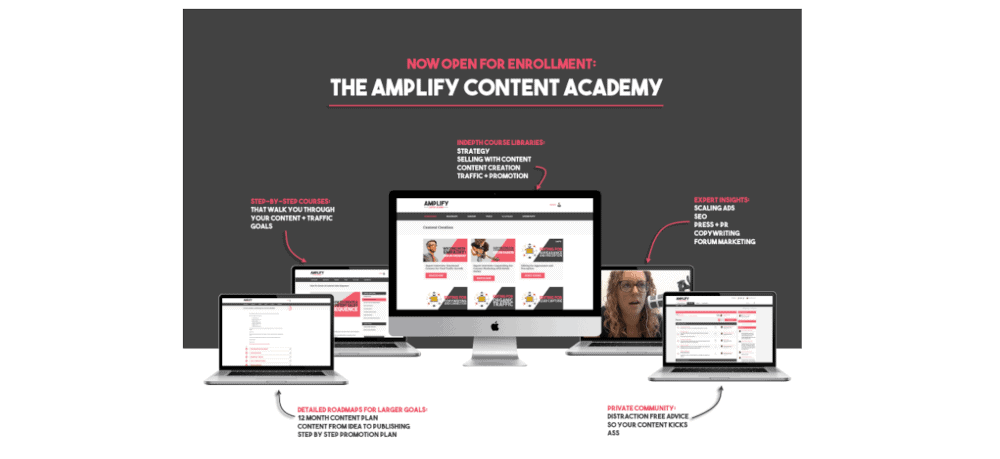 Tell us a little about the process of launching your course and getting your first sale(s).
I launched to our list and got 30 customers at first.
We actually put a cap on it as we wanted to build a Minimum Viable Product.
We built lessons as we went along, and the early members got a deal off the price but were also testers to help us improve.
Do you have a lead magnet?
We have multiple lead magnets on our blog. In fact, I'm pretty sure we have one for every article. - Daniel Daines-Hutt
Click To Tweet
Our conversion rate is pretty great. We convert anywhere from 17-83% of readers into subscribers, and then we sell the course via email automation, at around 4% of leads to sales.
What's the traffic strategy that works best for you?
Ironically we haven't delved into traffic much yet.
I've had fast success in the past that caused us to make mistakes and refunds etc. So I wanted to iron out the kinks in the offer before we scaled.
We've got the program running and selling on automation, and lower churn, and automated the onboarding.
Now we're just starting to scale with a focus on content marketing, paid traffic, YouTube videos, guest posting, and podcasting.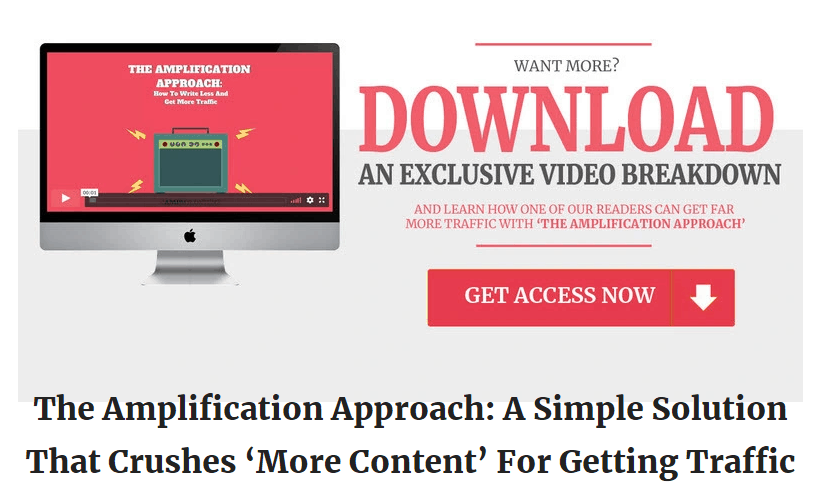 What online course platform are you using?
We recently moved across to Memberpress.
Do you like it?
It's very intuitive.
Some of the features were a little advanced and took a while to comprehend, but then it was fine.
Are there any features you wish it had?
It's frustrating that the affiliate platform is only available to higher pricing plans.
It would make more sense for them to have everything available at all pricing, but stagger the pricing plans based on the volume of students on the courses.
An affiliate platform would be a very easy way to scale up new members, and then it would help cover costs of higher pricing, etc.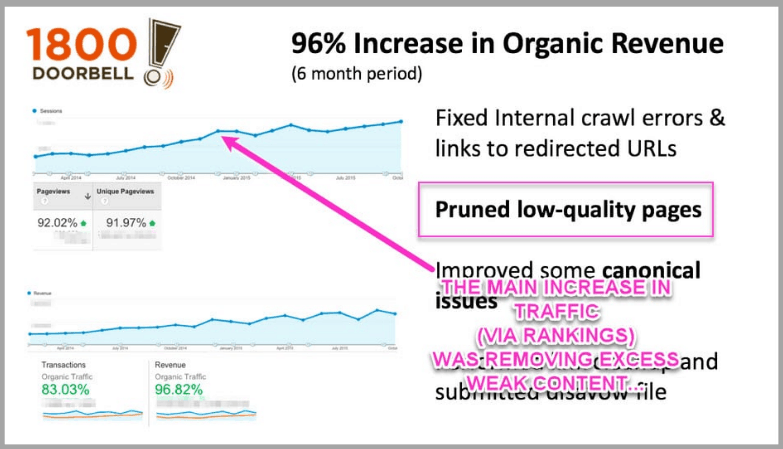 What made you decide to use your chosen platform over others?
I took a training program on improving my teaching styles etc, and I just copied what they were using.
What other tools do you use to run your online course business?
We use the following tools:
Active Campaign for email CMS
Hotjar for heat mapping and surveys
Ahrefs for SEO etc
Google AdWords
Facebook advertising
OBS studio
Canon EOS M200 camera, Elgato Wave 3 mic, some key lights, etc
Adobe Premiere and Photoshop
What books or training programs have you found useful on your journey to a successful business owner that others might find valuable too?
"The obstacle is the way" by Ryan Holiday.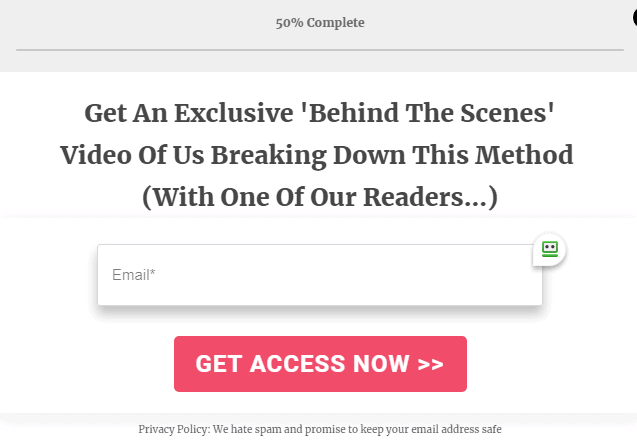 Do you have any big mistakes you've made along the way that you'd be willing to share?
I kind of fly by the seat of my pants sometimes.
Just before Covid hit we were making $22 back for every $1 spent on Facebook ads. Because of this, I put everything back into the ad campaigns, without saving anything in reserve, which was a big mistake.
Not only that but I was only basing investments in ads based on current data, churn rate, etc.
When Covid hit we saw a 70% drop in member payments. A lot of our customers are agencies or SMBs and they were watching what they spent.
The course was around $2300 with a payment plan for a lifetime membership.
Due to this and because we wanted to help, we offered an access version instead. For $37 a month you could get access today and stay for as long as you want, pause, or leave. - Daniel Daines-Hutt
Click To Tweet
It allowed more people to join and it also doubled our conversion rate on the offer.
Please share some idea of revenue.
Right now sales are just picking back up.
In the past, we did around $80k or so in course sales. But when Covid hit we went from around 10k a month to about $400 a month which was crazy.
It's now scaled back up to about $2k a month, but as I said before – we haven't even started scaling traffic. Right now we get around 30 visitors a day, but our skillset is in traffic generation. (We've taken a site to 250,000 visitors a month before)
As we start to scale up we should see a big change in ongoing MRR.

Please tell us a little about what the money you've earned from your course has done for you.
Honestly, I took most of it and put it back into our business.
I have a ski trip coming up which I'm really looking forward to, but I put everything back into the biz. Ad budget, tools, hardware, staff, etc.
Rather than spend it right away, I put it back into channels that either offer me more free time or into areas where I can see a 10x return in the future.
We're about to start pushing YouTube for traffic and so we recently got a whole recording set up etc.
In addition to revenue are there any numbers you would like to share?
When I first started to scale up traffic, I knew that growing an audience from scratch would take ages, and so I decided to try and leverage other people's audiences instead.
Get in front of them and then try to drive them back to us.
Because of this, I pitched 100 different podcasts to be on as a guest with a cold email.
I ended up getting on around 60 or so over a 3 month period.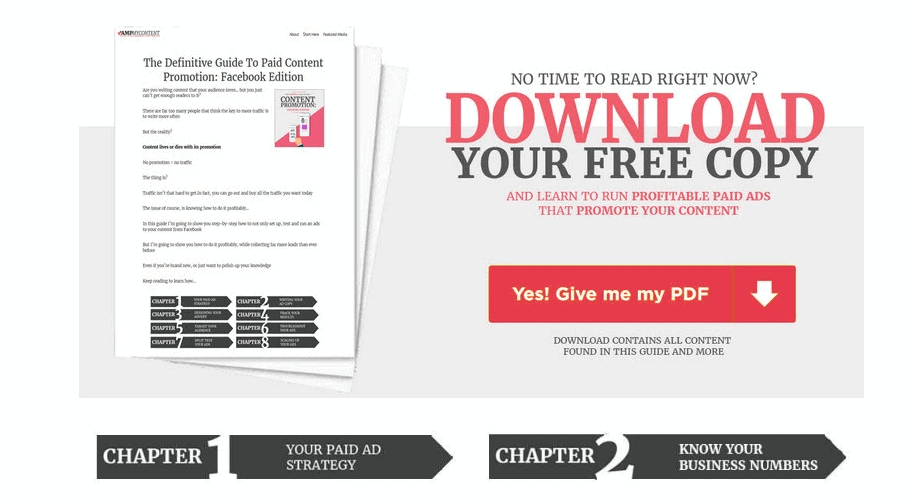 What has creating your course done for you personally?
It's very cool to be able to help people and to also separate time invested for dollars earned.
I have this fear of something happening to me when I'm older. Having a program that attracts, sells, and delivers all on its own is very comforting.
Do you have a story of a transformation from any of your clients?
I've had some do outreach of their content and people were so impressed, they tried to hire them. (Fortune 500 companies etc)
(This has happened to 2 members actually)
I've had other members get on huge podcasts with an email.
I've had another see his conversion rate for 100k services go from 5 leads a month to 20+ leads in a day after writing content.
What advice do you have for people just starting out?
Just get started. Done not perfect. Build as you sell.
Learn more about Daniel Daines-Hutt of ampmycontent.com: