How Dan Edmonson is Using Online Courses and Free Tutorials to Build DroneGenuity.com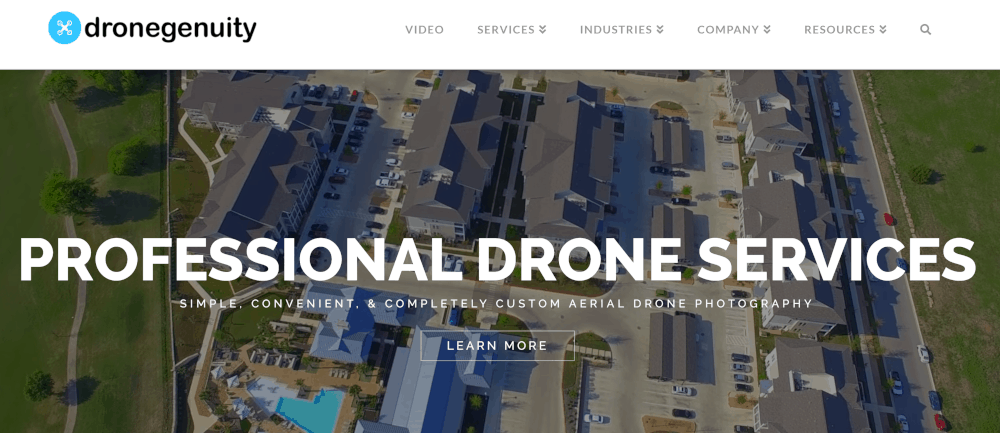 Our content is reader supported, which means when you buy from links you click on, we may earn a commission.
---
Who: Dan Edmonson
Website: dronegenuity.com
Course Topic: Drone Pilot Exams
Interesting Stats: 16+ free drone tutorials
Who are you and what course have you created?
Dronegenuity LLC is a digital platform that connects licensed drone pilots with global clients seeking innovative drone solutions. We decided to continue to expand the value for the members of our pilot network by offering online educational content related to drones, starting with our first course, which is a Part 107 prep course.
Part 107 is shorthand for the FAA exam that all drone pilots must pass before using their drones commercially – in other words, they can't legally make money off of their drones unless they pass this exam.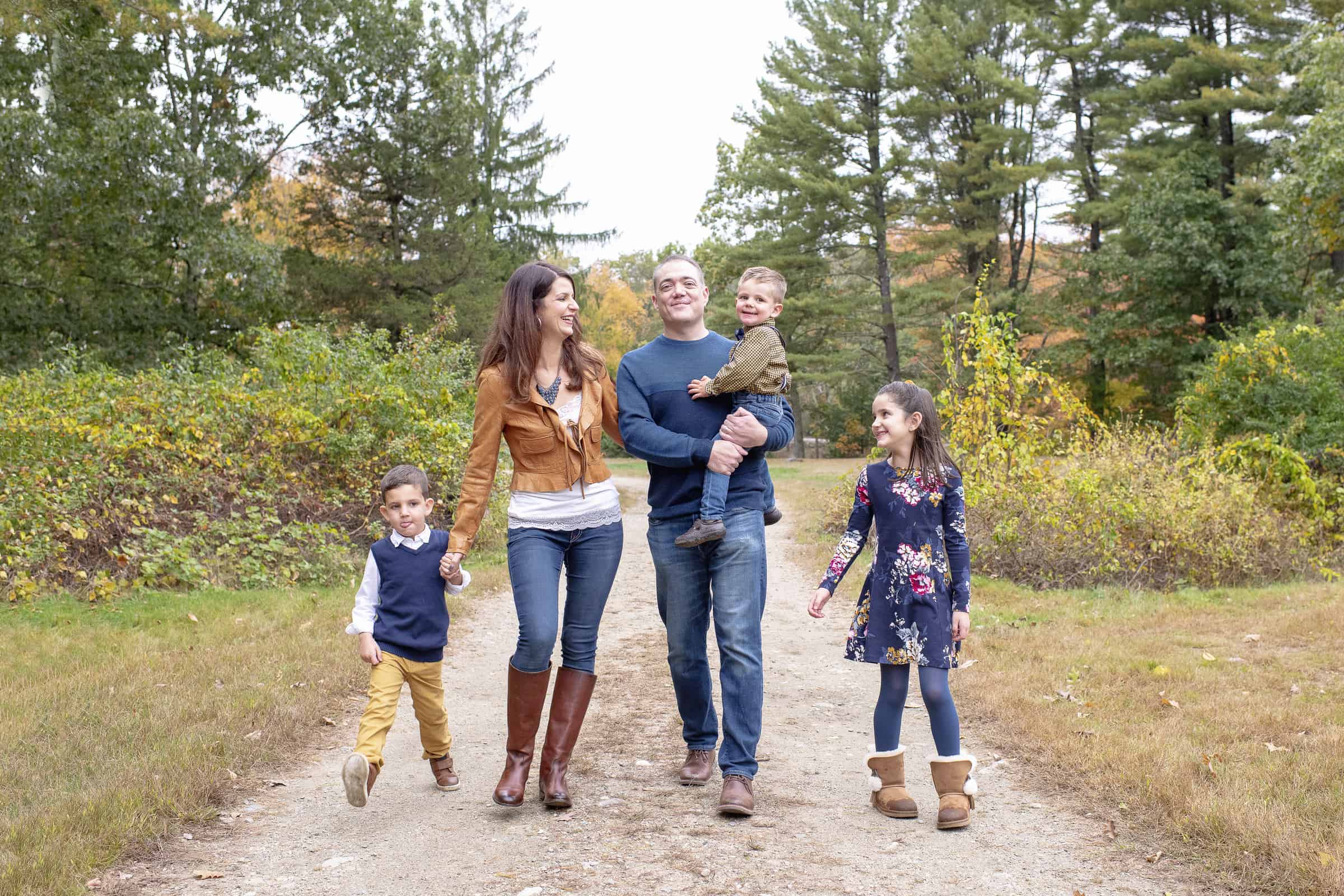 What market does your online course serve?
The course targets existing hobbyist drone pilots who have been considering pursuing their Part 107 Exam. Our audience isn't sure how to get started studying, or are looking for additional reinforcement of the most important topics.
We will also be introducing the course to brand new drone pilots with no prior experience, but who are interested in learning! Our existing business model is already national, so the course offering is an incredibly complementary product to our existing customer base.
What's the biggest benefit of taking your course?
We are in the business of drones. We're not just some group of nobodies who decided it would be fun to cook up a course. We work with drone pilots every day in the face of the FAA's regulations, trying to get jobs done for our clients. We understand the challenges that they face in the real world, so as we built the course, we ensured that appropriate components of the exam material are emphasized to better prepare drone pilots for commercial experiences.  In other words, we know better than anybody what they really need to know, and we make sure that they are as prepared as possible by the end of the course.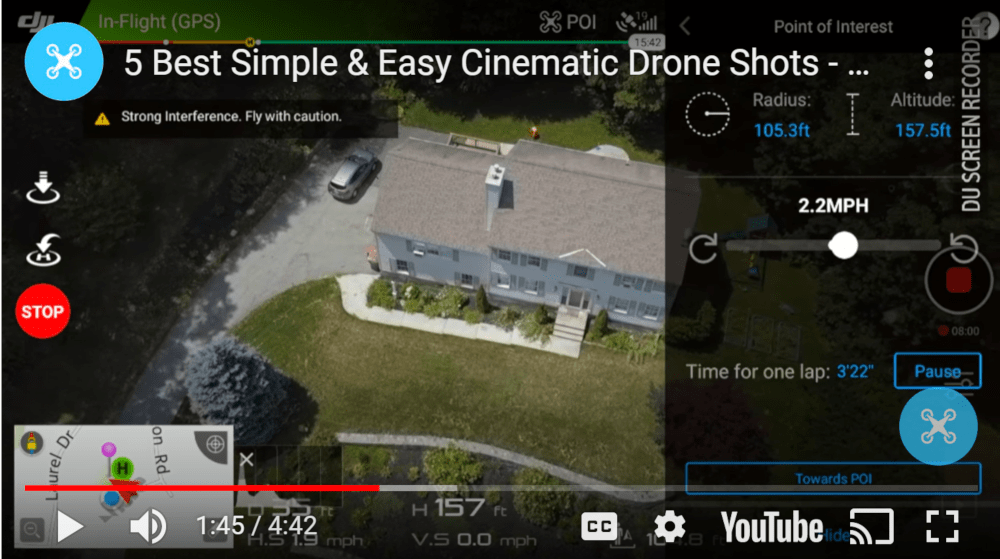 How did you get into the market?
Since we're in constant contact with drone pilots every day (and of course we're all drone pilots ourselves), we are constantly hearing about their evolving difficulties in the current regulatory environment. We brainstormed how we could best contribute to solving the problem, and decided that an online course clearly explaining what pilots needed to know to pass the Part 107 exam was the most effective way we could add value to our pilots' lives.
Why did you decide to create an online course in the first place?
Same answer as earlier, but I'll reinforce that it has incredible synergies with our existing business model. We are constantly on the lookout for opportunities to add tremendous value to our pilots' lives. Adding educational content to our sphere of offerings had significant and direct positive network effects – by adding courses that will teach pilots new skills (starting with the Part 107 course), we're supporting our pilot network. Additionally, we're improving our pilots' skillset, which will also improve the quality of their work for us. It's a win-win situation.
Did you have any moments of doubt before you created/launched it?
Of course, we struggled to put it together – if it were easy, everyone would do it. The course content went through numerous iterations in order to get it to where it is today. We fully expected to go through that process, since all of this was entirely new to us.
At the end of the day, recognizing the value that we could provide to our network of pilots was more than enough to push us through to the finish line. - Dan Edmonson
Click To Tweet
What's your online course like?
Given that we already have an enormous database of drone video footage, we're leveraging that where we can. We also have additional animations thrown in, a text version of the content that people can refer to if they'd like, and each section has a quiz at the end of it. We really wanted to avoid putting one person in front of the camera and lecturing the viewer for hours on end – that's not a great way to learn.
How long did it take you to create your course?
I'd say it took about three months from start to finish. We started by generating authentic and valuable content in text form, then moved into looking into the LMS SaaS programs available. From there we determined our pricing and then actually began recording and editing our content. This essentially generated our MVP. Once we had this, it was all about iterating and refining our product.
Tell us a little about the process of launching your course and getting your first sale(s).
We are lucky to already have an existing audience to offer our content to. We leveraged email campaigns to educate our existing audience on our product, offering a discount to be an early user in exchange for feedback and moved on from there.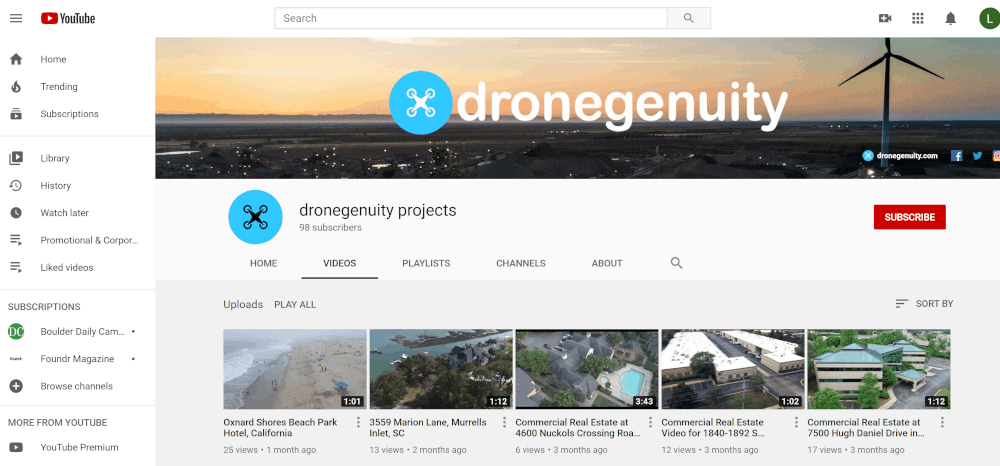 Do you have a lead magnet?
We do offer a free preview of certain material, just to give people an idea of whether this type of learning is for them.
What's the traffic strategy that works best for you?
Again, we acquire traffic from our existing network of drone pilots. Beyond that, at this point, we let our content speak for itself.
What online course platform are you using?
Teachable, which we like.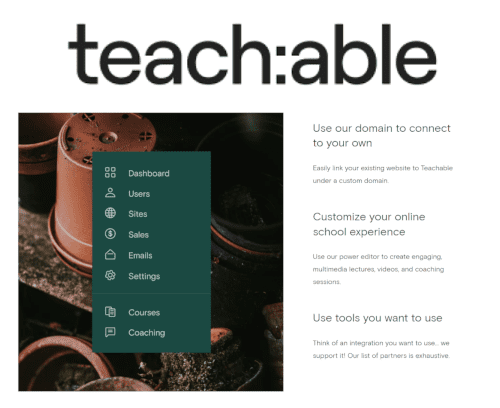 Check Out Teachable
Teachable is one of the top online course platforms used by successful course creators interviewed on coursemethod.com. It is easy to set up and build your site pages, and the course area looks great. 
Price Range: $0 (+ transaction fees) to $299/month
Most Popular Plan: Pro Plan at $119/month
Annual Discount: Yes, take 17% off!
Free Trial: Try out Teachable's core features for free
*Our content is reader supported, which means when you buy from links you click on, we may earn a commission.
Are there any features you wish it had?
The rich text editor doesn't always work as intended, but otherwise, it offers good value for the price.

What made you decide to use your chosen platform over others?
We looked into about a dozen of the top LMS programs, and each one was unique in its own ways. In the end, it came down to either Teachable or another program that was a WordPress plugin. Going with the WordPress plug-in would have offered us more customizability and general flexibility for a lower price, but at the cost of a lot more tedious work on our end to get the back-end UI set up and to maintain it. We decided to start with Teachable, and should we ever want additional flexibility, we can revisit the topic.
What books or training programs have you found useful on your journey to a successful business owner that others might find valuable too?
Coming out of left field here, but I studied business at Babson College's graduate school, and they do a fantastic job of preparing you for ambiguity, which is something you face every single day as a business owner. Looking at the current business environment and how it has been impacted by COVID-19, in hindsight I'm extremely pleased that I decided to pursue that avenue for growth. It's not for everyone, but it definitely worked out for me.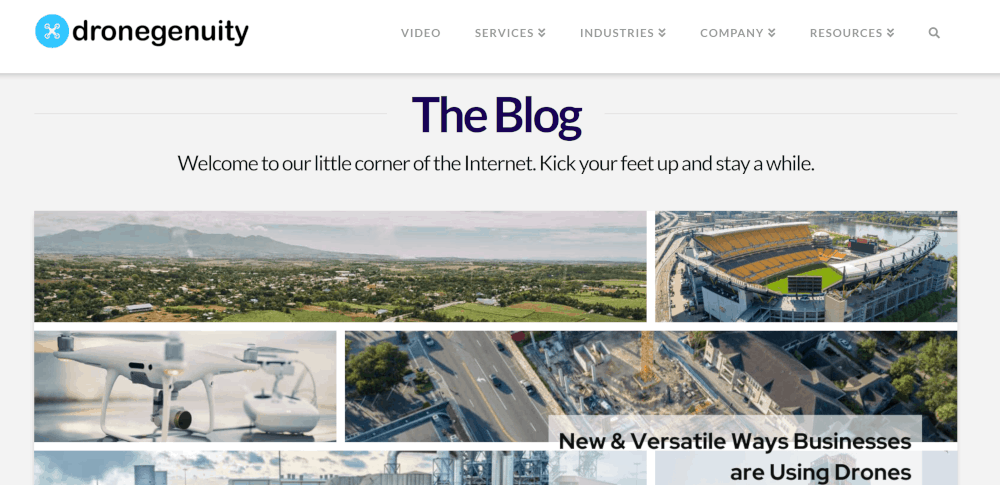 Do you have any big mistakes you've made along the way that you'd be willing to share?
When I started the company, I got really caught up with doing everything I could – trying to "boil the ocean", as they say. I've heard this is pretty common among founders. Once it was pointed out to me, I realized just how ingrained I am in every single process. Sometimes it helps to take a step back. You need to recognize that it's simply impossible to scale a business like that.
You need to willing to delegate authority to other people. And that's something I've since made an effort to do every day. - Dan Edmonson
Click To Tweet
Please tell us a little about what the money you've earned from your course has done for you.
I'm sure most people develop a course with a financial impact in mind, but we really built it for our pilots. Yes, we have made money off of it, but we don't really view it like that. In our mind, if we provide more value to our pilots, it will support every stakeholder in our business model. The financial impacts of that are immeasurable.
Believe me, in the current business environment, we aren't taking our money and running off on vacation. We're simply trying to support our pilots.
In addition to revenue are there any numbers you would like to share?
Our YouTube subscriber base is growing fast primarily because Google's algorithm regularly suggests our content and viewers like it.
What has creating your course done for you personally?
It's rekindled my entrepreneurial spirit, that's for sure! As a founder, there's so much excitement leading up to the launch of your business. Getting the opportunity to provide more value to your customers feels great.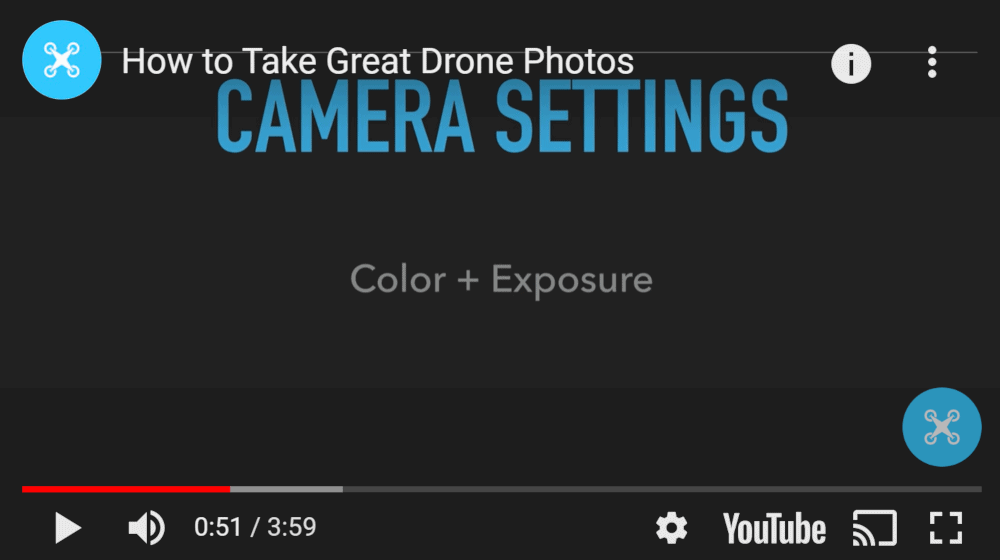 Do you have a story of a transformation from any of your clients?
We haven't had any clients request refunds yet. And we allow them if they don't pass the Part 107 Exam after taking our course. So, that's sort of a success story right there!
What advice do you have for people just starting out?
Get out there and go do it! People tend to overthink their ideas – that's not the avenue I pursue. Get out there, and go try out your idea. If it fails, iterate, and try again.
Learn more about Dan Edmonson of Drone Genuity: