How Dan Bennett Recovered From Losing Absolutely Everything During the Covid-19 Shutdown

Our content is reader supported, which means when you buy from links you click on, we may earn a commission.
---
Who: Dan Bennett
Website: ImTheAntipreneur.com
Course Topic: Marketing
Interesting Stats: 4 weeks to set up a membership site
Who are you and what course have you created?
I am a story developer who often uses video as the medium to take those stories where they need to go. I created 1 Minute Media to help startups, entrepreneurs and organizations learn to make professional-quality videos with something as simple as a smartphone. Our online video course and private group membership are the secret sauce to 1 Minute Media. We are of course there to help every step of the way.
What market does your online course serve?
I serve Startups, Organizations, and Entrepreneurs who know they need video as part of their messaging and know they need to tell a great story to capture the attention of their audience… but often don't know where to start. We help them with gear acquisition, setup, testing, editing, and distribution as well as story development!
What's the biggest benefit of taking your course?
The biggest benefit to taking the 1 Minute Media course is that it isn't trying to turn anyone into a professional videographer – instead, it is aimed at business owners, organizations, and internal creative departments, teaching them quickly how to shoot great videos and tell amazing stories! The information is quick and concise with no frills or fluff.

How did you get into the market?
I was implementing 1-minute media "IRL" or in real life already and then when the pandemic caused shutdowns, we pivoted to creating an online course and supporting that work with a private membership group and discounted professional editing services for our members.
Helping many other businesses tell their story effectively during their pivot times as well. It just came naturally to make it digital and more accessible to anybody anywhere.
Why did you decide to create an online course in the first place?
To serve the need of so many startups and entrepreneurs who found themselves having to communicate in new ways due to covid-19. I knew If I could help people acquire the right gear, learn how to tell great stories, and get those stories out in front of their audience, that would be the best way to help them!
Also, I knew that I could scale a digital version of 1 Minute Media, but then the in-person version could only ever help so many people as I only have so much time.
Did you have any moments of doubt before you created/launched it?
Yes, I surely struggled. Upon launch, we took a 100% drive cold traffic approach and that failed MISERABLY! Thousands of site visits, low bounce rates, great retention, and ZERO purchases. I thought for sure I had wasted months of my life creating this course and thousands of dollars as well.
I knew I was good enough, but I had no idea how to get 1 Minute Media in front of the right people.
If so what made you turn it around and do it anyway?
I knew that if I had helped dozens and dozens of people in real life and in-person – there had to be a way to help people digitally as well. So I resorted to what I have always known best. Awareness, storytelling, and causing cord of mouth and referrals.
Once we changed our approach to creating warm traffic instead of chasing cold traffic – everything changed! -Dan Bennett
Click To Tweet
What's your online course like?
The course is a series of 15 videos that are short and concise and made to give you just the information you need and none of the filmmaking information you "don't" need. Again, this course and membership are built specifically for entrepreneurs.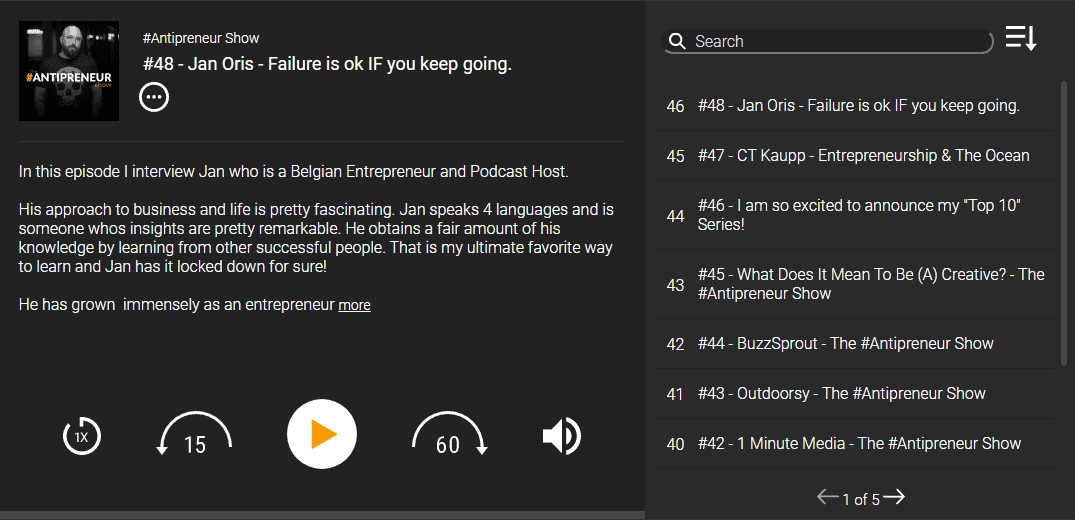 How long did it take you to create your course?
Being a filmmaker, I took a very filmic approach to write and shooting my course. The scripting and planning phase took about 6 weeks of writing, planning, and preparation. The filming itself took 2 10 hour days with a professional videographer on set to help me film myself.
The editing took 3 weeks to complete a rough draft of all 15 videos. The final polish of the videos including music and motion graphics took an additional 2 weeks. The website took about 2 weeks to design and develop. The membership software took 4 weeks to set up, customize and launch on my website. And then there were about 2 weeks of updates, tweaks, bug fixes, and communications with our beta users. The cumulative time was approx. 4 months from concept to launch. Whew!
Tell us a little about the process of launching your course and getting your first sale(s).
We launched our course to a private Facebook group of Beta users who were ready for our product. It was thrilling to see people so willing to take a small risk on a brand new product AND over 1 year later many of our beta members, remain members to this day!
Do you have a lead magnet?
I use lead magnets in a different way and not to convince cold traffic to buy. One fun lead magnet I have right now is a PDF resource showing how to use the Story Spine tool to craft your stories better which can then be recorded on video!
I send people to this resource AFTER they have heard about me through my content, being a guest on podcasts and interview shows, watching my youtube channel, heard my podcast, or seen me present somewhere.
What's the traffic strategy that works best for you?
I quit fighting against word of mouth and started creating awareness anywhere and everywhere I could. Warm traffic converts for 1 Minute Media and once someone knows who I am it makes it so much easier for them to buy. So all of my awareness points lead back to 1 Minute Media. Youtube, Newsletter, Podcast, Website, Guest Spots, Article Features, Podcast Guest Features, etc.
What online course platform are you using?
I currently use Memberpress which is a great software plugin for the WordPress platform.
Do you like it?
It has not done everything I wanted and I am currently shopping for a replacement.
Are there any features you wish it had?
Reporting, lifetime customer value, revenue over time, etc.

What made you decide to use your chosen platform over others?
Mostly pricing and ease of installation, which wasn't easy – but was easier than other options.
What other tools do you use to run your online course business?
YouTube for video hosting, Facebook groups for community, and PayPal for processing payment.
What books or training programs have you found useful on your journey to a successful business owner that others might find valuable too?
I have really been on this journey of discovery solo. I really haven't had too much exposure to training on the subject. I do have some business books I like to recommend to people but it is on a person-to-person basis depending on what they might need.
Do you have any big mistakes you've made along the way that you'd be willing to share?
Yes! Thinking that someone else knows your product better than you. I had access to a highly ranked Facebook ads agency that ran our ads and got a great response to our site – but we never sold a single membership.
Just because someone thinks they know how to sell your product, you should always look at what has worked for you and double down on those efforts to start. Maybe cold traffic and advertising can come with the growth. -Dan Bennett
Click To Tweet
Please share some idea of revenue.
Right now 1 Minute Media brings in approx. $1,200-$2,000 per month depending on the number of additional sales on top of membership pricing. We are still relatively small and new so I am believing that the sky is kind of the limit when it comes to helping entrepreneurs learn to make awesome videos on their own (with our help)
Please tell us a little about what the money you've earned from your course has done for you.
The income that 1 Minute Media has provided helped me recover from losing absolutely everything during the Covid-19 pandemic shutdown. As I rebuilt, recurring revenue helped me not only survive but also reinvest into my freelance business and grow that as well. I am very grateful that I went through the blood sweat and tears during the most difficult time in my life.
What has creating your course done for you personally?
Creating my course has proven to me that you can take ideas that work really well in real life and digitize them! Not only making them scaleable but also more accessible to those who really need access to your solution!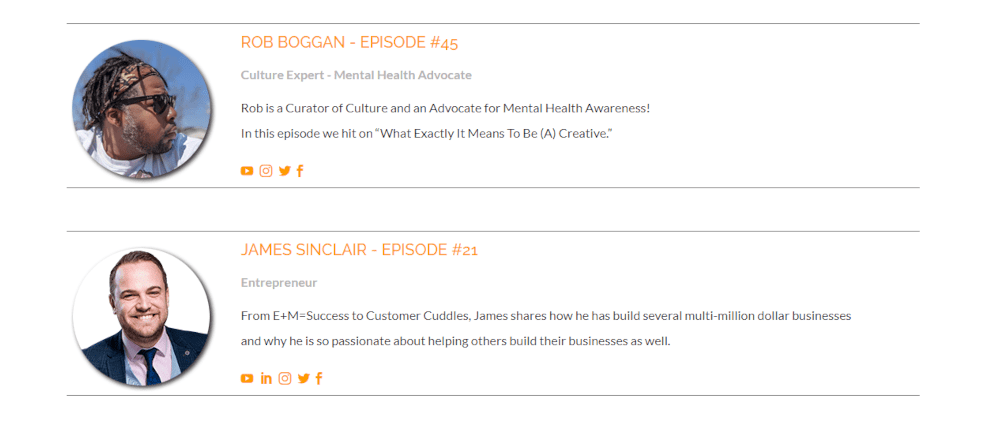 Do you have a story of a transformation from any of your clients?
Our poster child for 1 Minute Media is Karyl Eckerle (She is on our landing page above the fold)
She not only thrived through her membership, but she also became an Alumni. She took everything she learned in 1 Minute Media and ran with it. Starting a video interview show, helping her own clients learn to make videos, and learning how to edit her own videos in the process. It really just shows the power of courses and video!
What advice do you have for people just starting out?
I wish I knew someone who already built and launched a course before I started. I don't mean gurus and podcast hosts, I mean someone I knew personally who could help me avoid the pitfalls.
I also wish I knew exactly how much hard work it would be to build and launch and promote and tweak and promote and advertise and share and promote and market…… 😊
Learn more about Dan Bennett of ImTheAntipreneur.com: