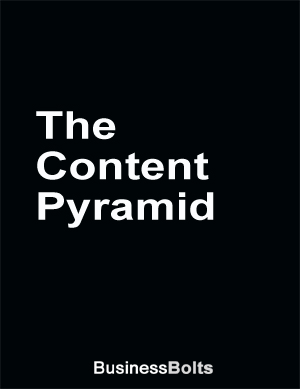 This guide covers how to structure the content on your site.
Most people have an opt in where they offer something extra to visitors in exchange for their email address. This is highly recommended. The thing is, you've got to structure it right because in the end, the most important thing is to get the right people on your list. And those people are the most willing to take you up on your offers.
The report also covers the free content that doesn't require an opt in. This free content should also relate to your offers.
If you line all this up … Free –> Opt in –> Offers then you'll see tremendous results.
It's important to think all this through. The success of your business and your content strategy depends on it.
Learn what the content pyramid is and how to set it up  for the best results. There's also a checklist to help you implement what you learn from the main guide.
Download Your Training: