How Dr. Cindy Childress Earned $35K in a Course Launch for Authors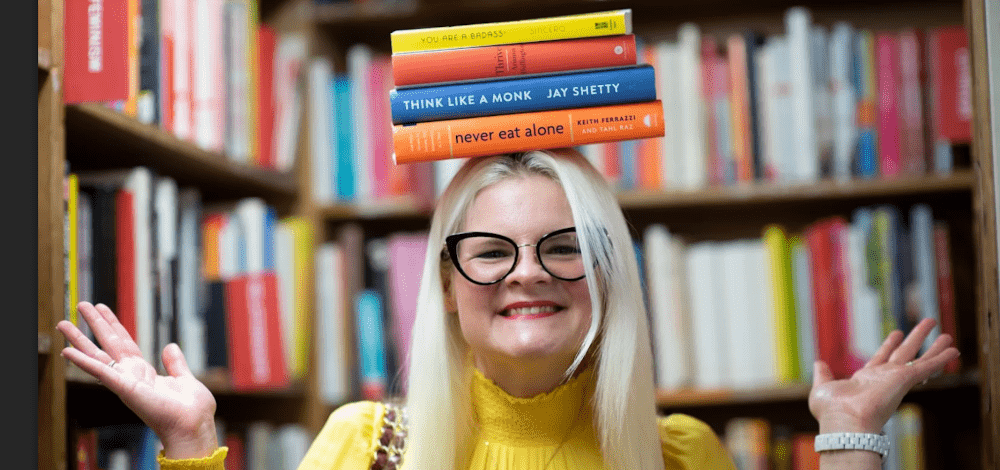 Our content is reader supported, which means when you buy from links you click on, we may earn a commission.
---
Who: Cindy Childress, Ph.D.
Website: cindychildress.com
Course Topic: Book writing for entrepreneurs
Interesting Stats: Biggest course launch so far $35K
Who are you and what course have you created?
I'm Dr. Cindy, The Expert's Ghostwriter, and I help entrepreneurs write books that make money and an impact. You can find out more about me at cindychildress.com. My course, Crank Out Your Book in 8 Weeks, provides a community for authors to get personalized feedback and daily accountability.
What market does your online course serve?
My best students are coaches and consultants with proven methods and frameworks who are ready to reach a larger audience with their message. They also have powerful transformation stories from their experience, as well as their clients. Their books will change people's lives—and the author's life, too, as they step into their author-ity.
What's the biggest benefit of taking your course?
My students tell me they've finally found their writing voice, feel like a real writer for the first time, and write more than they ever thought would be possible in just 8 weeks.
How did you get into the market?
As a ghostwriter, sometimes I would get on a call with someone who wanted to write a book, and they would say they wanted to write it themselves and ask me "how do I write this book?" First, I created a hybrid done-with-you book coaching offer that I ran successfully, and then I developed the curriculum to be automated so more people could benefit from it and the cost could be lower. However, I still do weekly Q and A's for all students because personalized help is a hallmark of my brand and commitment to students willing to do the work.
Why did you decide to create an online course in the first place?
I have taken some online courses and enjoyed them, and I also wrote a few online courses as a ghostwriter, so it was a logical step to create one for myself, too. As a bonus, I had seen how other courses look behind the scenes and been at the ground level developing them.
In addition to this, I have plenty of experience teaching writing in person and creating a syllabus and curriculum as an English professor. In that field, I was involved in using the old Blackboard online course features in my classroom back in the day, so I was no stranger to digital learning and understood the teaching philosophy of doing it well.

Did you have any moments of doubt before you created/launched it?
I was petrified if I promoted myself as a course creator, would people still want to hire me for private client work? And I wondered if my audience would be confused about my change in messaging from writing books for people to helping people write their books.
If so what made you turn it around and do it anyway?
There are many course creators that started out as professional services providers, and many of them continue to do private client work—they just charge a lot more for it. So I decided it was worth it to give the course a try.
What's your online course like?
The course is 9 modules with a total of 41 lessons. Each lesson has a PowerPoint video, and most have worksheets except where that's not applicable. You get support and community in weekly Q & A Zoom calls in which each student gets a hot seat. We also have a Facebook Group where people ask for and get help during the week.
VIP students also get five private 1-hour calls with me and send me their writing for me to review with them as they write their book. At the end of the course, all the students are featured in the Author Debut Literary Salon, an online event that gives them a stage to announce their book and share a brief excerpt.
How long did it take you to create your course?
I used a lot of material from my ghostwriting experience to create the first two modules, so those worksheets were ready to go and well-tested. The rest of the lessons each took about a day to build out. I ran the course live twice and did the PowerPoint presentations in person. Then, with that feedback, I recorded the lessons so they are now on-demand. At first, the recordings of live sessions were available on a password-protected Squarespace page, and then when I had the recorded lessons, I upgraded the course experience and loaded them into Kajabi.
Tell us a little about the process of launching your course and getting your first sale(s).
I had thought it would be easy to launch my course. I would send a few emails to my list and have tons of people asking to join. The first time, I had an application process, which didn't work well. Only one person applied. Fortunately, she joined, and then two more people came in through referrals.
It felt like a failure to launch with three students, but they attended every session and got tons of value out of the course. I learned a lot from that launch. Mainly, that I needed to do a lot more marketing. - Dr. Cindy Childress
Click To Tweet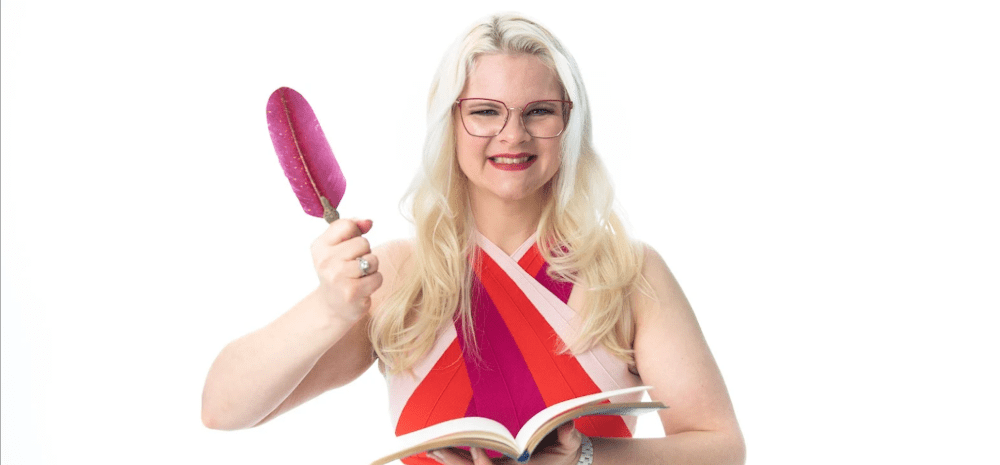 Do you have a lead magnet?
I do have a free quiz, Discover Your #1 Bestselling Author Personality, which runs all year. Twice a year I do launches that start with Your Bestselling Book Blueprint: The FREE 3-Day Challenge, followed by a Masterclass Series when I open enrollment to Crank Out Your Book in 8 Weeks. I get people into the free challenge from my email list (including quiz takers) as well as from social media and friends helping me get the word out.
What's the traffic strategy that works best for you?
The free challenge concept works really well, and I learned that from Ron Reich. I teach three elements of bestselling books on live Zoom calls where students can ask me questions, and I give them feedback when they show their work in the shared challenge spreadsheet. Almost all the people who register for the course have completed the challenge and masterclasses. Most have been following me for at least six months and may have taken the challenge and seen the offer already. So, it's really the free challenge launches, supported by high-quality nurture content throughout the year to stay top-of-mind.
What online course platform are you using?
I use Kajabi as my online course platform.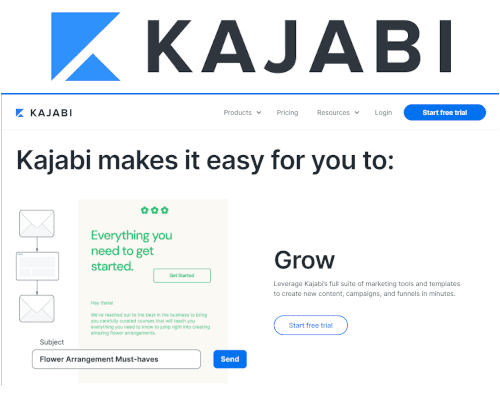 Kajabi is the All-In-One Course Platform
Kajabi is one of the top online course platforms used by successful course creators interviewed on coursemethod.com. Kajabi includes email marketing and other tools that make it easy to run your entire business from their platform.
Price Range: $149 to $399/month
Most Popular Plan: Growth Plan at $199/month
Annual Discount: Yes, take 20% off!
Free Trial: Get a 14-day free trial (credit card required)
*Our content is reader supported, which means when you buy from links you click on, we may earn a commission.
Do you like it?
I like it for automated courses. The features aren't there yet to use for the community, which was disappointing to me when I first bought it.
Are there any features you wish it had?
I wish the sales pages were more customizable. I still use LeadPages because I can create better designs. Also, it would be great for there to be a way to run a community kind of like Facebook where people can post videos and messages and respond to each other. That way we could get away from Facebook and stay in one platform for our communication and accessing the training.
What made you decide to use your chosen platform over others?
I chose Kajabi because my favorite online classes, including Marie Forleo's B-School and Helena Bowen's TEDx Speaker's Speakeasy, are also hosted on that platform, so if I wanted my course to look and feel like those, it made sense to me to use this same tool.
What other tools do you use to run your online course business?
I mentioned LeadPages for where people sign up to join the challenge, masterclasses, and purchase the course. Both LeadPages and Kajabi are integrated with Mail Chimp, which is my email platform. I use Zoom Webinar during the Masterclasses. For scheduling calls with me, I give students Calendly links. I also send welcome videos through BombBomb. Sometimes I create my own graphics in the PSEXPRESS app.
What books or training programs have you found useful on your journey to a successful business owner that others might find valuable too?
I got the courage to create and launch Crank Out Your Book in 8 Weeks when I was in Laura Belgray's Shrimp Club Mastermind. I met other course creators in the group—including Laura herself—and that made the leap less scary. She also supported me every step of the way helping me write better emails and sales pages and making sure I celebrated even the small wins. She's really the best.
For books, I enjoyed Ash Ambirge's The Middle F!ng#r Project that just made me feel like no matter who I am and where I came from, I can find a place in the online world if I just freaking show up and be consistent. - Dr. Cindy…
Click To Tweet
In terms of strategy, I got great tips from books by Jeb Blount, Joey Coleman, and Michael Port.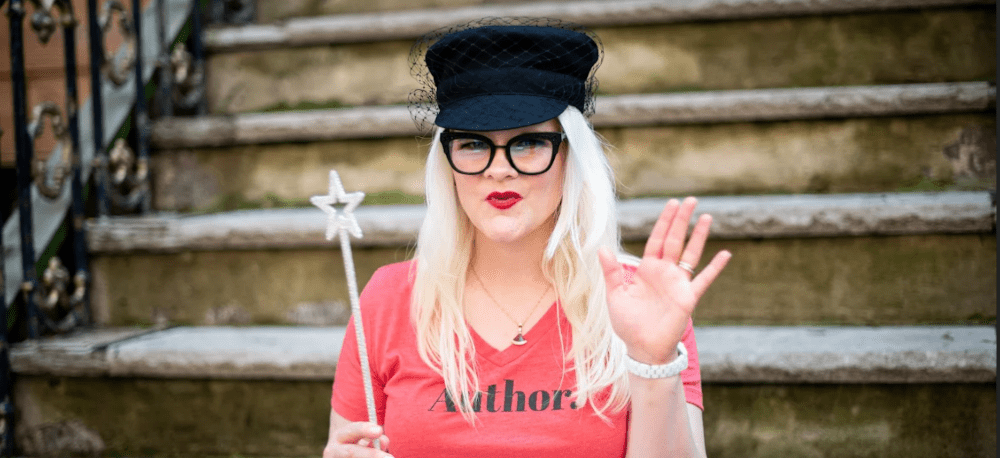 Do you have any big mistakes you've made along the way that you'd be willing to share?
The first time I launched, I understand I wouldn't have been ready to run a free challenge too, but I should have at least done a few webinars to let people see what it's like to learn from me and get a sample of my ideas for their books. I also launched a version of the course that didn't include any 1-1 support for non-VIP students, and even though it was a lower cost, they also got less value, and that was not a win.
Now I know that it's okay if my course isn't for everyone. Keeping it exclusive allows me to serve the people it is for—really, really well. And that's what I want to do. - Dr. Cindy Childress
Click To Tweet
Please share some idea of revenue.
Currently, the standard price for my course is $1997, and the VIP option is $7497.
My biggest launch was $35K. And in the last year, my total online course sales topped $100K.
Please tell us a little about what the money you've earned from your course has done for you.
With my first $30K launch, I paid off my Lexus mini-SUV. That felt AMAZING. I have also invested revenue in a destination photoshoot in NYC with the talented Irina Leoni, as well as working with a graphic designer, Angie Cibis to make my graphics as fabulous as my content.
I also gave away $5K to The Off Ramp, a 501c3 that helps refugees and people in the developing world make a living wage through high-quality fashion and textiles.
And I also got some time back. I took two weeks off from my business last summer for the first time—ever.
In addition to revenue are there any numbers you would like to share?
Well, with my quiz that has a Facebook Ad running to it, I have increased my email list size by 500% in 9 months. Emily Reagan created the ad and the targeting, so I must give her credit here for making the back end work.
What has creating your course done for you personally?
My course has given me a stage where I shine as an expert. In the past, as a ghostwriter, I was always behind the screen working on someone else's book that would be AMAZING, but no one knew it. So I was an unknown expert, and I realized that I could continue making a good income doing that work, but I wasn't fulfilled. Now, I feel like I am living my life's purpose and what I actually got my Ph. D. in English for in the first place.
Do you have a story of a transformation from any of your clients?
So many! Let me paste one testimonial here for you:
"I took Dr. Cindy's course this year in 2021, after much procrastination and deliberation. And I can honestly say it's been one of the best courses I've taken. We had so much extra support and material than I expected. It was super well-structured, and we received such useful insights every week, not only the writing and the writing process, but also the important commercial parts. She really unblocked my process and enabled me to crank out a hell of a lot of words (104K) and ultimately have enough for an editable book. Dr. Cindy goes way beyond the call of duty."
What advice do you have for people just starting out?
Definitely promote your course with a live webinar at the very least.
Don't be afraid to teach them a little something and give away a little help for free. That's the best way for people to make a purchasing decision to learn from you. - Dr. Cindy Childress
Click To Tweet
Learn more about Cindy Childress of cindychildress.com: