How Chris Kirkpatrick Generates $10k/mo in the Career Advancement Space with Zero Ad Spend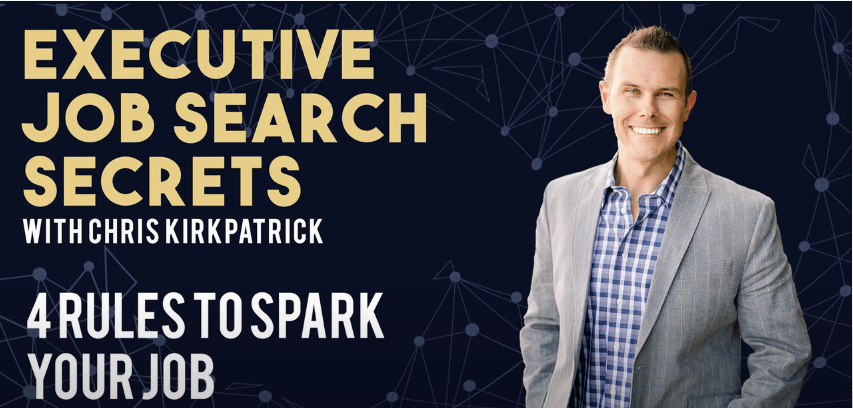 Our content is reader supported, which means when you buy from links you click on, we may earn a commission.
---
Who: Chris Kirkpatrick
Course Topic: Career Advancement
Interesting Stats: $10k/mo with zero ad spend
Who are you and what course have you created?
My name is Chris Kirkpatrick.  One of my companies, CareerNextAgency.com has several courses that help job seekers find their ideal positions faster, without compromising their income.
Our main offering is what we call the Career Accelerator Club – CAC for short.  We have different entry points for people to join the CAC.  The first being CareerAcceleratorClub.com and the other being a book funnel we use for my book, Executive Job Search Secrets.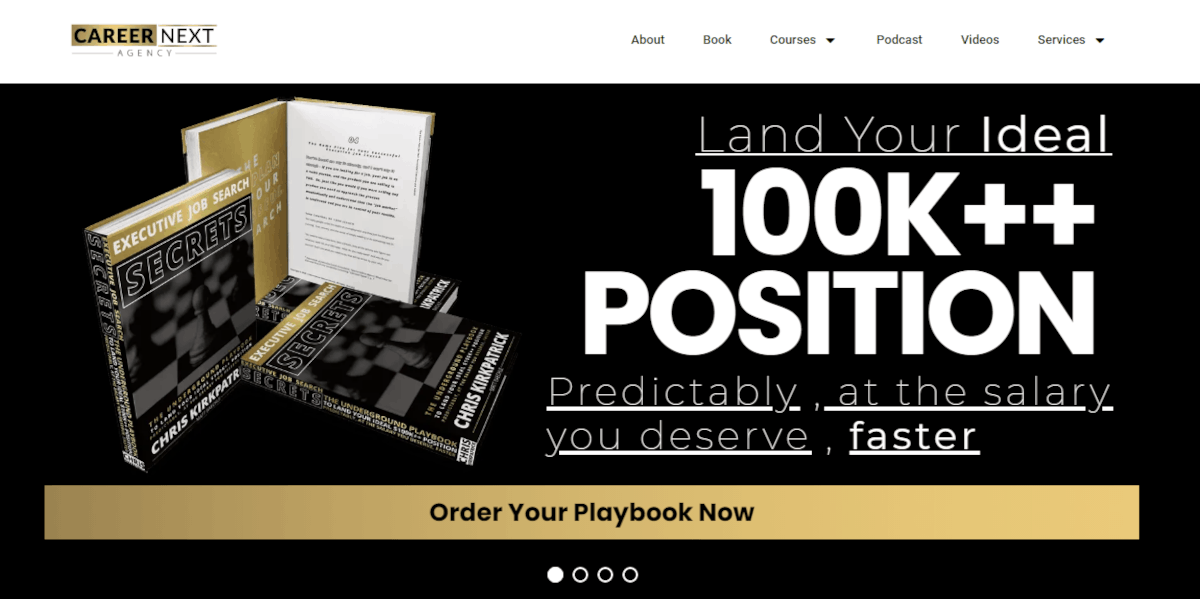 What market does your online course serve?
The people best suited for our course are job seekers who realize that the job they are looking for is likely not going to be posted or advertised on a job board.  Our course helps them utilize strategies to discover the higher-level positions in the hidden job market.
What's the biggest benefit of taking your course?
The biggest benefit of the course is that you have peace of mind with everything you need for your search.  We provide video tutorials and coaching, weekly webinars, resume templates, LinkedIn coaching, networking coaching, and personal branding secrets.
How did you get into the market?
I actually stumbled on the idea.  I run a business development agency.  One of my clients ran a very successful, high-priced ($10k+ upfront fees) executive search firm.  In my experience with them, I realized how many people needed the information, but couldn't or wouldn't pay the $10k retainer.  So I set out to create a more affordable solution in the market.
Why did you decide to create an online course in the first place?
I created the online course because it was the only way to get people the information they needed to be successful with their job search in an affordable way.  So much goes into each person's job search and personal coaching or working with a search firm can be expensive.  Most people don't realize that recruiters represent the job seeker, they represent the company that is hiring.  Job seekers need someone in their corner.  I set out to create a solution that provided the highest quality information and the most affordable price possible.
Did you have any moments of doubt before you created/launched it?
We all have doubts about these sorts of things.  In fact, I had to change the presentation, price point, and delivery to the audience 3 times before we got it right and realize what we needed to do to really connect with people.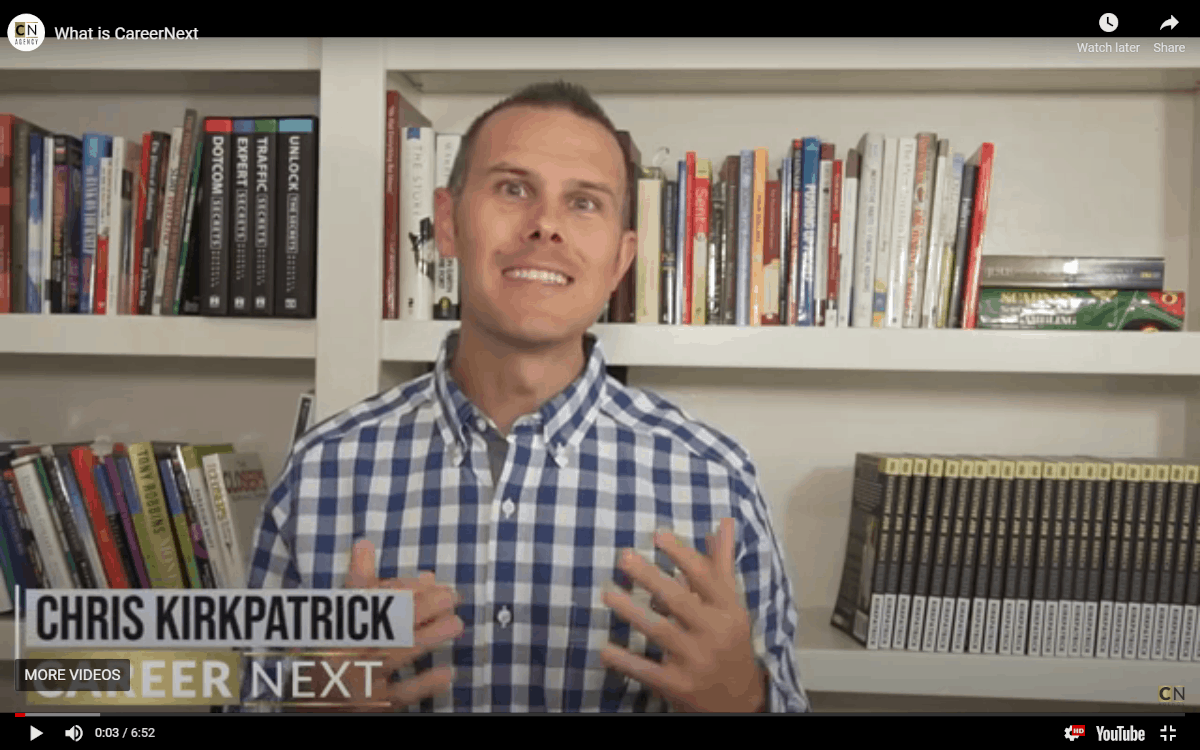 What's your online course like?
The course is a video-based education/how-to course with tutorials and downloadable templates for everything a job seeker needs to eliminate the overwhelm and focus on what matters to get results and land their job as quickly as possible.
How long did it take you to create your course?
The first thing I did was write my book, Executive Job Search Secrets.  The course essentially became an additional experience and help for the book.  Writing the book was a massive undertaking.  But once that was complete, the course was simply a matter of creating the video and downloadable materials to coincide with the written material in the book.  It was actually pretty awesome how it worked out.
Tell us a little about the process of launching your course and getting your first sale(s).
The first sale is always the most challenging.  I remember getting tons of people clicking through ads, spending hundreds of dollars, seeing the traffic hit the site…and nothing.  Luckily my main business is an online business development agency (LIFE180.com), so knowing what metrics to analyze and tweak came naturally to me and my team.  We finally figured out how to create an OTO (one-time offer) after the free+shipping offer for the book that worked great.
Do you have a lead magnet?
We use a free+shipping offer for $8.95 for our book ExecutiveJobSearchSecrets.com.  Honestly, I don't know how we would be able to sell the course without it.
What's the traffic strategy that works best for you?
Our main two traffic sources are:
Our podcast, Executive Job Search Secrets, which is hosted on the C-Suite Radio Network (It's available on all podcast platforms).
Using the Dream100 Business Development Strategy to create referral partners through our affiliate program to get people into the course.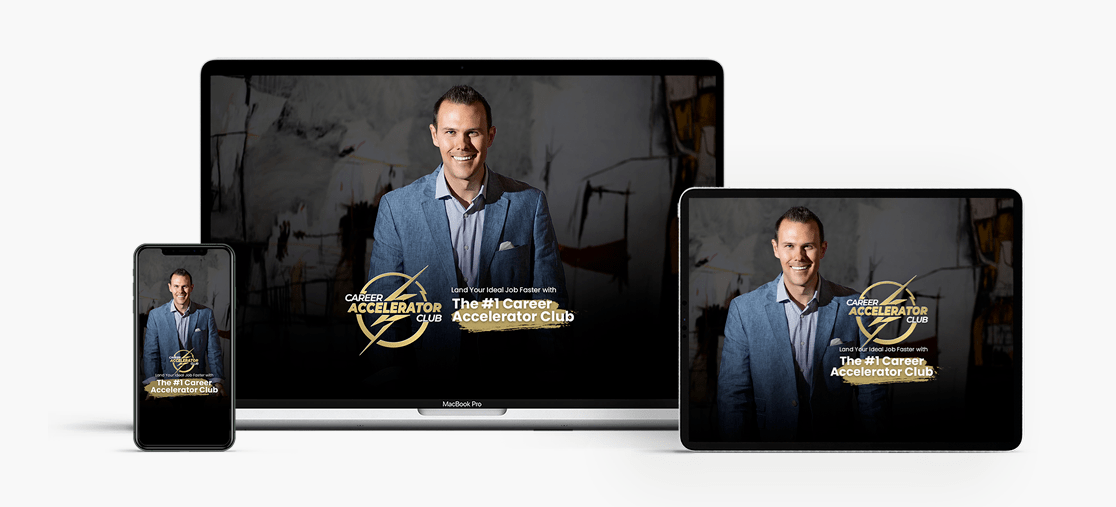 What online course platform are you using?
We custom-built our course in LearnPress.
Do you like it?
Looking back at the decision, I think I would have just gone with something a bit more streamlined.  It does the job, but making edits is a bit cumbersome and I think there is a lot of value in being able to make quick adjustments.
Are there any features you wish it had?
Just a more user-friendly interface.
What made you decide to use your chosen platform over others?
My CIO talked me into it, haha.  He really wanted the challenge of building it – so I let him.  He did a fantastic job figuring it all out, but the part I am not a fan of is that I don't know what I would do if I needed to fix something now…
What other tools do you use to run your online course business?
We use ClickFunnels for our landing pages, WebinarJam for weekly webinars, and ActiveCampaign to stay in communication with our members.  All of our videos are hosted on Vimeo.
What books or training programs have you found useful on your journey to a successful business owner that others might find valuable too?
I am pretty much obsessed with learning anything and everything that Russell Brunson or Brendon Burchard put out.  Since my main business is helping people build online sales systems, I probably focus on that more than most.  But those are two people who have the technical ability, strategy, and hearts of service that I think everyone should bring to their business.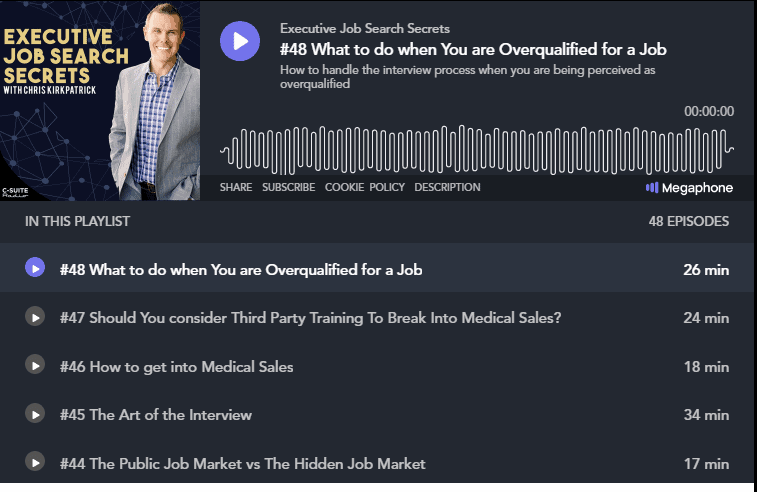 Do you have any big mistakes you've made along the way that you'd be willing to share?
I would say the biggest mistake I consistently make is not starting by using the Dream100 strategy.  It's always where we get the best members in any business.  The other mistake was trying to custom build the site.  I wish it were on a simple platform like Kajabi, which I have used in the past and love.
Please share some idea of revenue.
The course is actually a monthly continuity program.  Our average length of time in the course winds up being about 5 months at $79/month.  However, we also have upsells for done-for-you services (like resume writing for $600 and personal coaching for interviews for $100/hour).  All together we typically have a couple of hundred people at a time in the course.
Please tell us a little about what the money you've earned from your course has done for you.
For me, the course has been amazing.  I never really wanted to be in the career coaching space full-time.  That's not what I do.  But I saw a need in the market and wanted to fill the need.  The success of the course has allowed me to hire a full-time person to become VP of the company and he is in charge of all day-to-day operations of the organization.  It's phenomenal because it is basically a passive source of income at this point.  I basically spend 2 hours per week creating content, have my VA in the Philippines edit it, and pass it to my team.
In addition to revenue are there any numbers you would like to share?
Revenue fluctuates month to month, but I think what I am most proud of is that it consistently turns over $10k/mo with ZERO AD SPEND.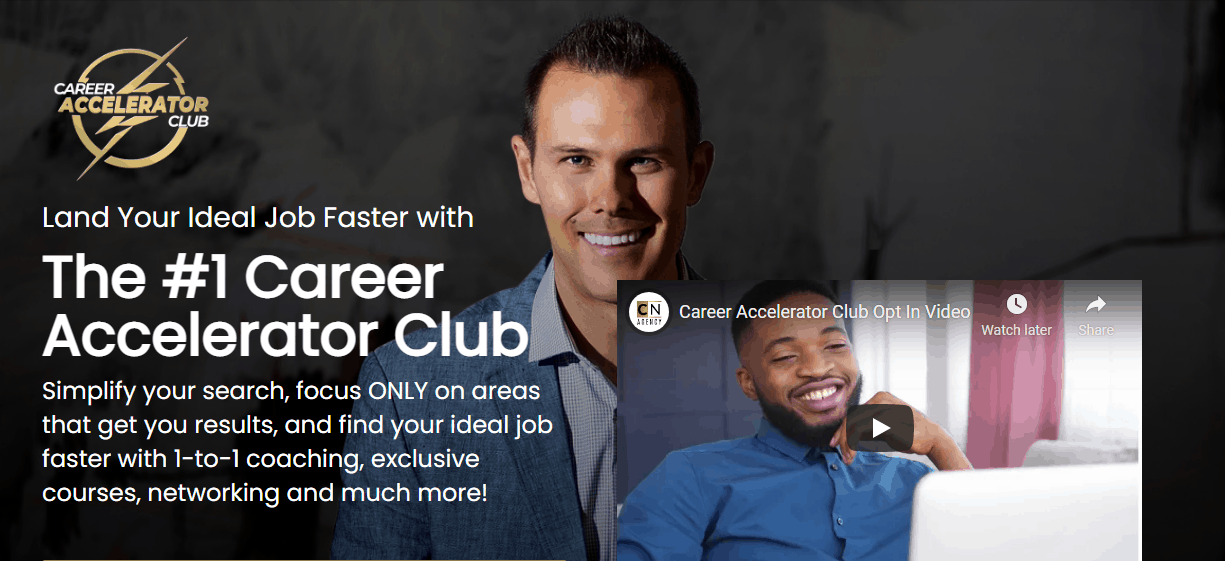 What has creating your course done for you personally?
Creating the course was gratifying in several ways.  First, I have helped other clients build a successful course in the past, and I wanted to do it for myself…so check.
Second, I really knew the market needed it, and it was a huge challenge for me to learn the industry over a couple of years period, write a book and create a course all from scratch with ZERO prior industry experience.
Do you have a story of a transformation from any of your clients?
That's what I love the most is the stories.  I helped a woman in Poland who was actually ranked one of the top 20 most influential women in Europe.  It was so flattering when she called me to ask for help with her brand and resume.  We landed her a dream job as the CIO with an amazing bank she was targeting.
What advice do you have for people just starting out?
My greatest piece of advice is my favorite quote… "If it's worth doing, it's worth doing poorly until you are good at it."
Pick something you are passionate about. Plug away. Lean into the suck. Get better little by little. Don't overthink it. Simply focus on creating something that you know will help people. - Chris Kirkpatrick
Click To Tweet
BUT…don't EVER become emotionally attached to your content or product.  Build something, put it out there, and let the market tell you if they like it or not.  If not, keep split testing until you get it right.  Just because nobody buys, doesn't mean the product isn't worthy.  It could simply mean that your hook isn't connecting.  If you believe in what you are doing – KEEP AT IT.
Learn more about Chris Kirkpatrick of careernextagency.com: