How Charis Santillie Created a Top 40 Podcast to Help Sell Her Life Coaching Courses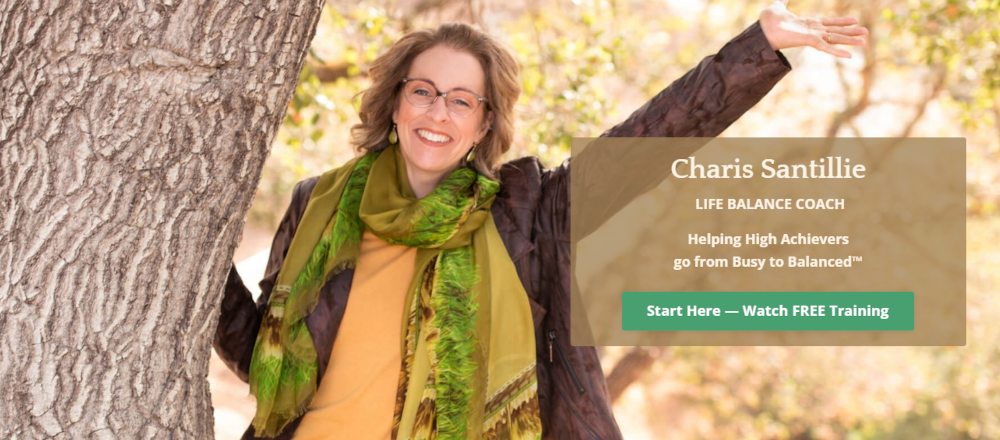 Our content is reader supported, which means when you buy from links you click on, we may earn a commission.
---
Who: Charis Santillie
Website: charisyourlife.com
Course Topic: Life Coaching
Interesting Stats: Hit the Top 40 in U.S. Entrepreneurship in Apple Podcasts 
Who are you and what course have you created?
I am a Life Balance Coach and host of the Charis Your Life™ podcast. My core teachings fuse the principles and frameworks of Fearless Living® and Positive Intelligence.® (I am a Certified Fearless Living® Coach, Certified Fearless Trainer, and Positive Intelligence® Trainer and have been an entrepreneur for over twenty years.)
I offer a free video here that gives three secrets for living life on your own terms and timeline. A special offer is included for my signature program Busy to Balanced™, which is a complete experience where you'll create a healthier life, full of joy, with peace of mind. You will soon feel more empowered, with more clarity and control over your life. This program is built on proven principles that are backed by scientific research, so you won't get fluff. You get evidence-based teachings.
What market does your online course serve?
This program is ideal for high achievers who want to improve their work-life balance. It's also great for people who want to take steps toward feeling healthier in all ways and are tired of letting too much work, people pleasing, perfectionism, or procrastination get in their way.
What's the biggest benefit of taking your course?
The three biggest benefits are:
Learning how to move into a more relaxed and calmer place, no longer stressed and tense, so that you can improve your health, your relationships, and your happiness.
Take actionable steps to gain clarity and take back control so you can progress toward your personal goals.
Finding more time to do the things you WANT to do!
How did you get into the market?
I know what it's like to seek a balanced life. I was born with ambition. But I was called to this work during a pivotal moment nearly 30 years ago.
My family was celebrating my Dad's 50th birthday with a hot air balloon ride. The ride was beautiful, but when we were ready to land, something went wrong. The pilot knew we were coming in too fast and told us, "HOLD ON TIGHT. WE'RE GONNA HIT HARD!"
The balloon basket hit the ground and violently bounced. My Dad was thrown out, and a rope got wrapped around his ankle. He was suspended in the air, hanging upside down below us, and was dragged the length of a football field through rows of corn and alfalfa. The next thing I knew, we were on the ground, racing over to Dad, who was face down and not moving. This crash landing left my Dad paralyzed with a broken neck, leading my Mom to become an alcoholic.
That crash happened when I was just 19 years old, and ever since then, I lived my life feeling unsafe, unconsciously scared of so many things, and always bracing for impact. Needless to say, I avoided my feelings and managed my internal crisis by staying ridiculously busy—giving me the illusion of control.
We all experience events in our lives that cause us pain or disruption.
I know from personal experience and the work I've done with my amazing clients – that despite what life gives you – there is always a way to reserve personal space, balance your needs and wants, and live a fulfilled life on your terms.
My signature program, Busy to Balanced™, was created to help you achieve self-awareness, finally, find space for the things you really want to do, and improve your mental fitness so that you feel more life satisfaction and peace of mind.
I came up with the name for the program (Busy to Balanced™) after discovering that "busy" and "balance" were two of the most common words mentioned in a survey I did of potential ideal clients while taking Sigrun's SOMBA Kickstart course (a 10-week program that guides you through the process of creating your first (or next) online course, make sales & kickstart your online business success).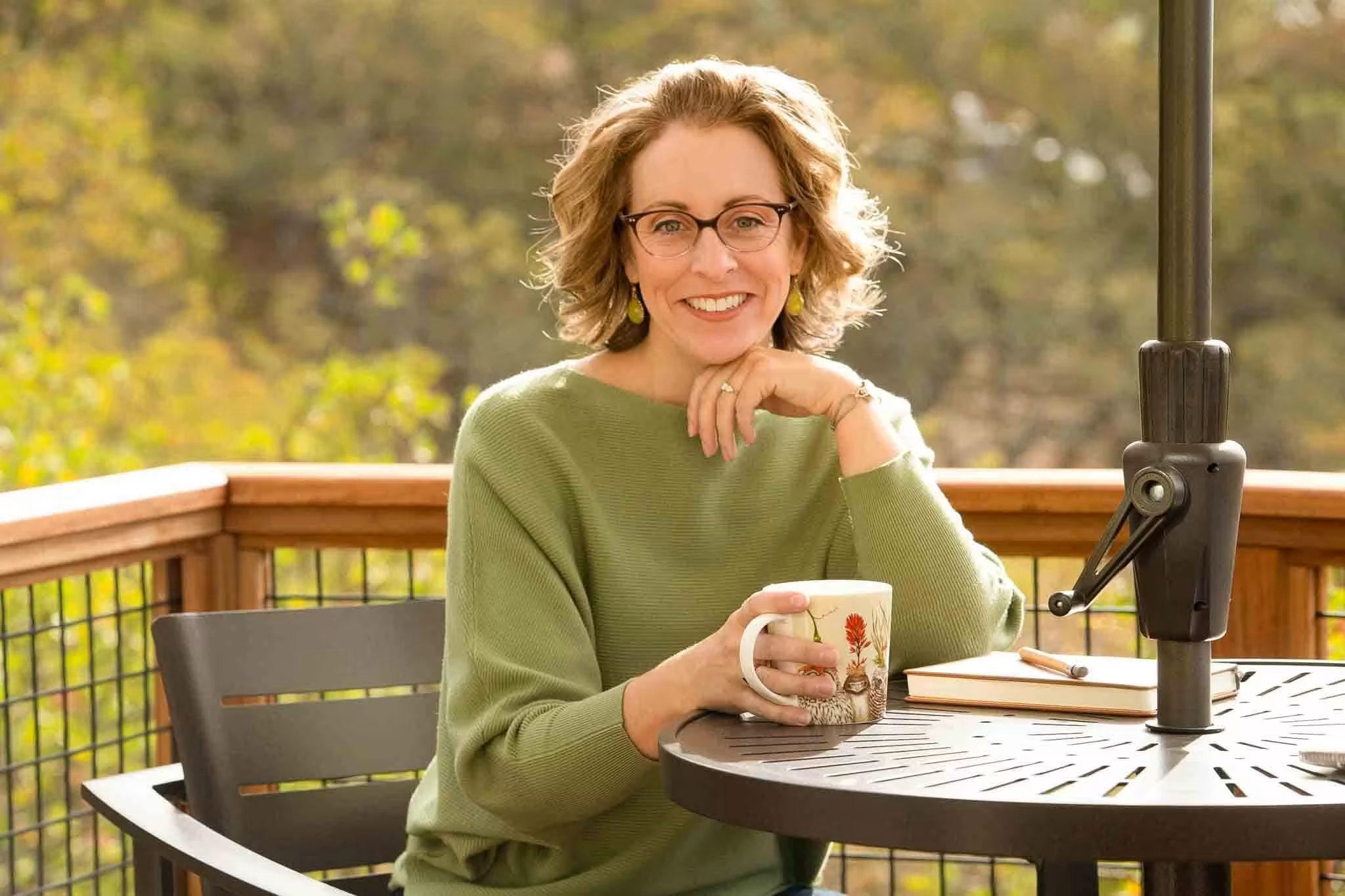 Why did you decide to create an online course in the first place?
As I considered various business models of personal development coaches, the book Chill & Prosper by Denise Duffield-Thomas, popped up as a suggestion in my Audible account. After listening to it, I started following Denise, and within a few months, I joined her Money Bootcamp course. I love many aspects of her business model, which includes an online course. It was through Denise that I learned about Sigrun's Free 12-Days of Masterclasses (that happens every year starting December 25th and leads to a launch of her SOMBA Kickstart course).
Did you have any moments of doubt before you created/launched it?
Sigrun's 10-week process doesn't let you overthink and get stuck. She has a success rate of over 90%—meaning that over 90% of her students complete the creation of their online courses inside her SOMBA Kickstart program. Her program is structured to give you a (loving) kick in the pants to get your online course set up. The process she walks you through moves you forward faster than you could imagine. With my 20+ years of entrepreneurial experience, I am good at figuring things out independently, yet I am so grateful that this time I had Sigrun and her team to guide me.
What's your online course like?
The course includes 6 drip-fed modules that include recorded videos, exercises, and worksheets. The videos are primarily of me, with some occasional slides. One of the bonuses is 12 monthly live masterclasses with me for ongoing support and accountability.
How long did it take you to create your course?
I created the course in 10 weeks through Sigrun's SOMBA Kickstart program (mentioned previously with a link).
Tell us a little about the process of launching your course and getting your first sale(s).
Since I followed Sigrun's process for creating the course, the pilot round for my course was free. I found that a great process resulted in numerous wonderful testimonials. Later, I did a live workshop that led to the launch of the program, where I got my first paying participants.
Over 94% of participants say the course met or exceeded their expectations! - Charis Santillie
Click To Tweet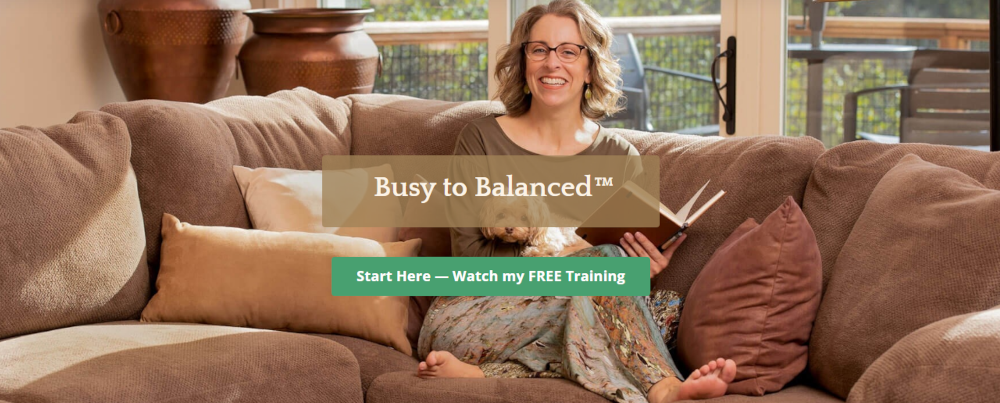 Do you have a lead magnet?
The video I mentioned earlier is my current primary lead magnet. It is a 30-minute free, on-demand video training that includes a special offer for the course. I started driving people to it recently via organic methods (my podcast, emails, and social media), and Facebook/Instagram ads are just now beginning to run to it.
What's the traffic strategy that works best for you?
I noticed people doing free, on-demand video training that drove people into a deadline-driven offer for their course. Since I saw it worked, I was excited to try this approach as an alternative to live launching, and I am excited to see how it works for me. I found live launching very stressful, and it reminded me of the experience of exhibiting and selling at trade shows. I spent over ten years doing a lot of trade shows for my prior business, and I wasn't wild about bringing that sort of experience into my life again, especially from my home.
What online course platform are you using?
I use Kajabi.
Do you like it?
Yes, I really like how it has so many features included so that I can host my course, my website, landing pages, and sales pages, and use it for my email management and customer relationship management. The mobile Kajabi app is easy for students to use on mobile devices. There's also the option to host private members-only podcast feeds of the audio of my course lessons. I like this as another "learn-on-the-go" option.
Are there any features you wish it had?
I want the reporting, especially for emails, to be more flexible and robust. I don't use it for my main podcast hosting as I don't think it is the ideal solution for that.
What made you decide to use your chosen platform over others?
Many people I followed highly recommended it, and I liked their all-in-one approach. They also are continually enhancing it. They recently made some significant improvements to their email sequence capabilities that I was really happy to see.
What other tools do you use to run your online course business?
Dashlane, Airtable, Slack, Cookie-Script, TermsFeed, Headliner, Stripe, Wise, PayPal, GoDaddy, Captivate, Ecamm Live, Calendly, Zoom Pro, Zoom Webinars, Grammarly, MacKeeper, Zapier, AddEvent, Deadline Funnel, Loom, LinkTree, Asana, Fusebox, Canva, Google Workspace, PodMatch, Line2, Vista Social, Adobe Creative Suite

What books or training programs have you found useful on your journey to a successful business owner that others might find valuable too?
Do you have any big mistakes you've made along the way that you'd be willing to share?
Nothing is jumping out at me, and that's not because I have been doing everything perfectly.
What I know, and what I practice every day, is that every supposed "mistake" I made in the past turned into an opportunity for me to learn and evolve myself and my business. - Charis Santillie
Click To Tweet
One of the biggest tips I can give people is to trust themselves and create a business that works for them. Don't get caught up trying to do everything everyone else is doing. There are many ways to structure and grow an online business, including an online course. Find what suits you!
Are there any numbers you would like to share?
In addition to launching my course last year, I also launched my Charis Your Life™ podcast. At the time of my podcast launch, I had a small email list of about 200 people and a minimal social media following. Yet I hit the Top 40 in U.S. Entrepreneurship in Apple Podcasts and the Top 200 in U.S. Business in Apple Podcasts, during the first 24 hours of my launch.
My podcast consultant, Anna Parker-Naples, was thrilled and told me that those rankings were hard to do without a large following. One of the critical factors in that result is that I hired Anna and her company Influential Audio to help me with the launch. She has a detailed step-by-step approach with a great track record of successful podcast launches. I also took the time to manually send out a few hundred DM's and text messages to people I knew personally and professionally from my prior businesses, asking for their support.

What has creating your course done for you personally?
I feel deep satisfaction in having created this course. It has given me more confidence (and I know that confidence comes as a result of taking risks). It also has given me a core product offering that is scalable. I love that I can now help a huge amount of people improve their lives with a simple and scalable business model.
Do you have a story of a transformation from any of your clients?
Taliesa is Logistics Operations Manager for a Walmart supply chain, with four managers who report to her and 120 associates. Here is her experience with Busy to Balanced.™
Just 2 weeks into the program…
"I'm so thankful I came across this opportunity! I have received very positive feedback from others, and I am enjoying feeling so much more in control of my emotions and getting balanced! Thank you, it's been life-changing already!!!"
Learn more about Charis Santillie of charisyourlife.com: