How Chandler Bolt Has Grown Selfpublishing.com to Make the Inc 5000 List in 2022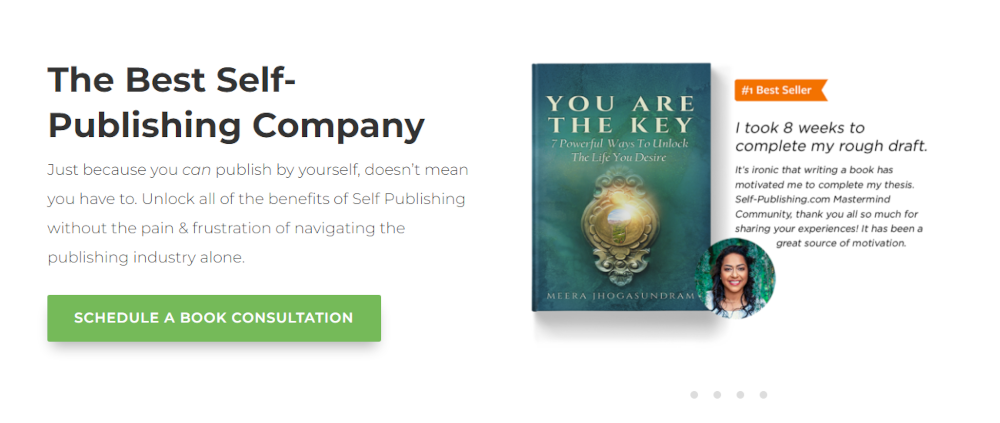 Our content is reader supported, which means when you buy from links you click on, we may earn a commission.
---
Who: Chandler Bolt
Website: selfpublishing.com
Course Topic: Book Publishing
Interesting Stats: 113% 3-year growth
Who are you and what course have you created?
I'm Chandler Bolt, founder, and CEO of selfpublishing.com. I've created a range of courses to help people publish books and leverage those books to either grow their business or establish a full-time author career.
You can check out our current offerings here.
What market does your online course serve?
We serve anyone who wants to write a book – no matter their reason for doing so or how far along in the process they are. We aim to meet them exactly where they are and give them everything they need to make their dream of becoming an author a reality.
Although the variety of types of people we serve is huge, they often fall under a few main categories.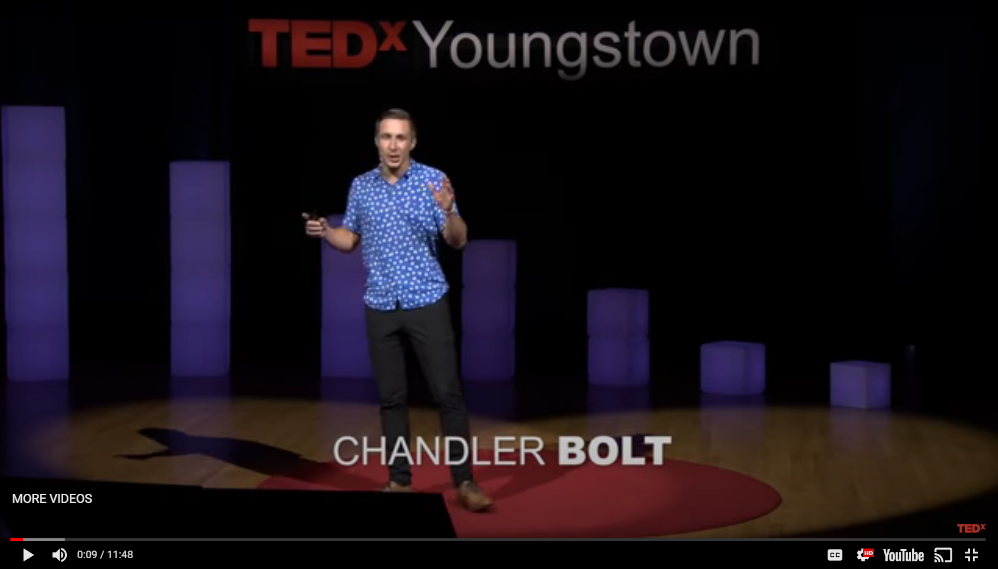 The first are people who have always dreamed of writing at least one book in their lifetime.
This could be an idea for a fiction story they've always had or even sharing their life story in the form of a memoir. Even though they sincerely want to write a book, they might not have ever believed it was possible or known how to get it done. Often, these people will love the process so much they go on to release multiple books, but the key thing for them is making that first book a reality.
Another big group of people we serve are entrepreneurs or business folks of many different types.
These might be anything from executive coaches to dentists or chiropractors. It can be literally anything. For this group, releasing a book is an effective way to boost their profile and help them stand out from their competition. They can often leverage their book into new clients, selling coaching services or landing speaking gigs. They might go on to release several more books if they have a lot to share or continue to leverage their first book.
The final big group of people our courses serve is committee writers who dream of being able to write fiction full-time.
They might be sick of freelance writing or still have to work daily to support their creative activities. For these people, we teach them how to write a series of books to build a dedicated fanbase and author platform. This eventually allows them to dedicate all their time to writing fiction, thanks to the passive income generated through their back catalog.
What's the biggest benefit of taking your course?
The biggest benefit to taking one of our courses is getting the right mix of knowledge and support to make your dream a reality and change your life for the better. All of our coaches are bestselling authors themselves, which means they are able to share the benefit of their firsthand wisdom and experience with our students.
Also, we constantly strive to update our course material to make it as useful and current as possible. Everyone involved in our company is passionate about books and the life-changing effects of becoming an author.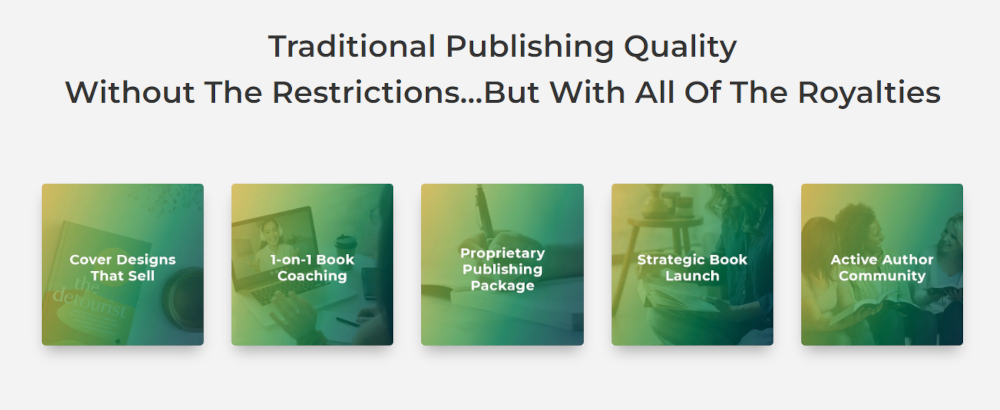 How did you get into the market?
I actually started out after seeing the amazing results I had from releasing a book of my own. I've always been passionate about helping people achieve their maximum potential and productivity, so I released a book on that subject.
When I saw how well it performed, I realized that there were probably countless other people who would love to experience the same with their own book. After all, most people dream of writing a book someday, and I now had the experience to show them the path to take. I realized I could help people leave a meaningful legacy and change their lives for the better by becoming an author.
Why did you decide to create an online course in the first place?
I've always been a big believer in self-education and continuous growth, so I knew firsthand just how beneficial taking online courses can be.
I know that the traditional style of in-person learning isn't for everyone. With an online course, people are able to access the material at a time that suits their schedule and digest it at their own pace.
It's also one of the best ways to reach people worldwide. I've had the privilege of people from so many different countries taking my course, and that's a great feeling.
Finally, online courses can be updated and improved easily, unlike courses relying on physical textbooks. I knew that offering an online course would enable me to keep my students up to date with the best and most useful info possible at all times.
Did you have any moments of doubt before you created/launched it?
I think it's natural to have movements of doubt, that's only human. What's important is to push through them. If you've done your homework and have a solid idea, it's important to get it out there and see how it performs.
Part of being a successful entrepreneur is being willing to embrace the possibility of failure. By failing, we learn invaluable lessons, allowing us to improve for the future. - Chandler Bolt
Click To Tweet
Therefore, I didn't let any doubt or worry hold me back, because I knew that even what would seem like failure to others would be an essential step on the journey for me.
Finally, the main reason I kept going through tough times was due to a deep belief in the value of what we teach. Books change lives for the better and are the most effective way for people to leave a meaningful legacy. Because of this, I knew that it was important to keep going no matter what.
What's your online course like?
At selfpublishing.com, we pride ourselves on offering more than just a typical course.
While there's plenty of useful video course content for people to learn from, they are paired with a coach to offer personal guidance and support and ensure their book stays on track. As well as the coaching, people who take our course are able to access a really active and motivated community of fellow authors. This is another great way to feel supported and keep things on schedule.
While I truly believe that the video course materials we offer are top-notch and contain the most useful info out there, their effectiveness is hugely amplified by the coaching and community aspects.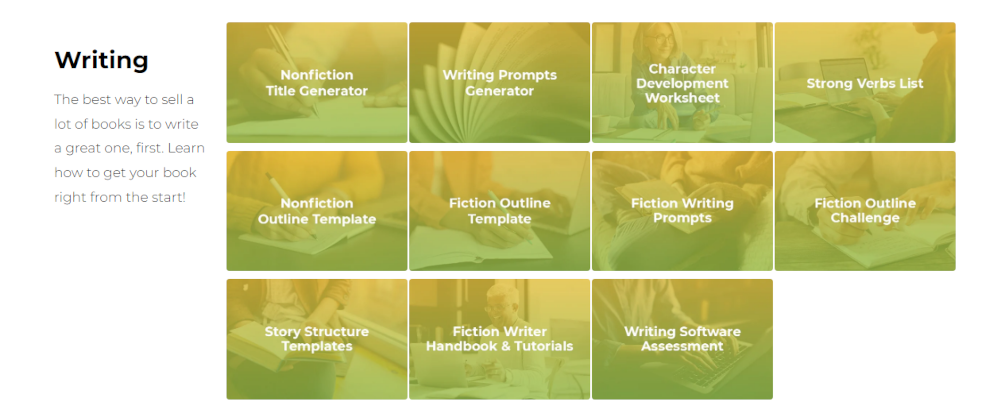 How long did it take you to create your course?
You could say that our courses never stop being created. They're always being tweaked and improved upon to respond to both the needs of our students and any new changes that take place within the book publishing world.
This is another benefit of having our coaches all be successful authors themselves. They are always learning more about what does and doesn't work from their own book releases and can then incorporate that into what we teach and share with our students.
In a sense, the process of course creation will never be done. It's an ongoing process of improvement and refinement and one we take great pride in because we know the results it leads to.
Tell us a little about the process of launching your course and getting your first sale(s).
Perhaps the most significant change from the days of launching the course initially to now is just the scale of the operation. Back in the early days, it was a tiny team, and now we have lots of different departments with team members from all over the world.
One thing that will always stay with me was the feeling of relief and validation that came from getting out first sales. - Chandler Bolt
Click To Tweet
It was proof that this wasn't just a nice idea but was actually something valuable that people were willing to invest in. That feeling will always stay with me.
Do you have a lead magnet?
We actually have a really amazing system of content that gives away tons of valuable information for free. We try to serve people in as many ways as possible – through video, articles, podcasts, and my book, Published.
Our content is great for generating leads as we are committed to giving away incredibly useful information for free. People see that and realize that if we take our free offerings so seriously, then our course is sure to be of incredible value.
It's also a great way of serving people and helping get more books out into the world, regardless of if those folks go on to take our full course or not.
What's the traffic strategy that works best for you?
We believe in using organic blog content coupled with best-practice search engine optimization. We firmly believe in taking a white hat approach where we do things the right way and don't take shortcuts.
Our process is simple and effective. We find article topics that speak to the pain points of writers and authors. We conduct keyword and competitor research to make these articles as comprehensive and valuable as possible. Our guiding principle is it needs to be the best article available on the topic.
We then use SEO to rank highly on Google and serve as many people as possible on an evergreen basis.
What online course platform are you using?
We use Teachable.
Do you like it?
Yes, definitely. We've looked into many options over the years and found this to be the best fit for our needs so far. I'm happy and don't envision a change any time soon.
Are there any features you wish it had?
I'm happy with the features it has and the experience of using it. It will be interesting to see if they integrate AI in the future and if so how they do.
What made you decide to use your chosen platform over others?
It was just a case of researching every option out there and then seeing which had the features we were looking for.
Once you've established if a given platform has the right features, you can compare pricing and aspects like that. It's also important not to overlook support and the help you can get.
What other tools do you use to run your online course business?
We're a big believer in keeping things simple. We use Asana for project and task management and Slack for internal communications. We try to avoid using tools unless they're truly needed.

What books or training programs have you found useful on your journey to a successful business owner that others might find valuable too?
"The Miracle Morning" by Hal Elrod is excellent for personal productivity. I'd highly recommend it. I'd also suggest anything by Tony Robbins, and also "The One Thing" by Gary Keller for helping prioritize.
Do you  have any big mistakes you've made along the way that you'd be willing to share?
I wouldn't say there have been any big mistakes, but things I'd perhaps do differently. I think one thing I would have done earlier is rely on other people rather than trying to power through and rely on my work ethic as much as I did in the earlier days.
Please share some idea of revenue.
We are constantly on the Inc list of Fastest Growing Companies – we tend to prioritize growth more than revenue.
Please tell us a little about what the money you've earned from your course has done for you.
One of the biggest things is being able to do things in terms of philanthropy. We recently funded lots of new libraries in Africa, and that was a great moment for me.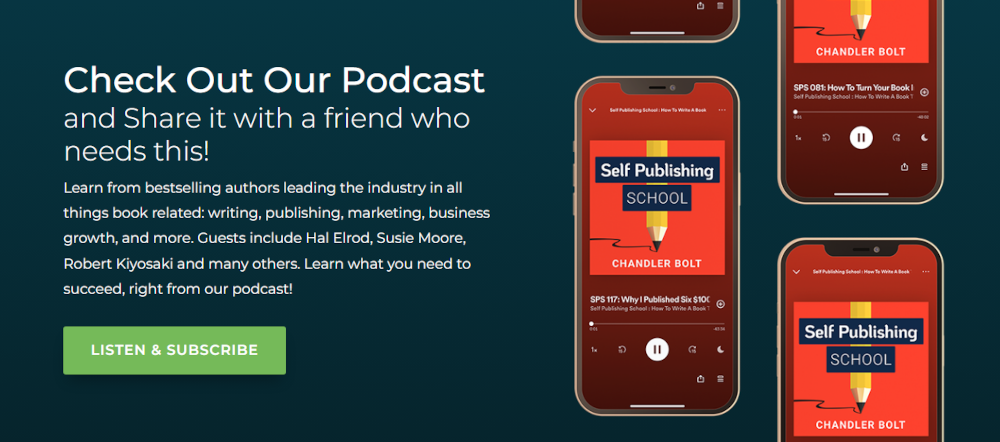 In addition to revenue are there any numbers you would like to share?
We achieved 113% 3-year growth, putting us on the Inc 5000 list in 2022. - Chandler Bolt
Click To Tweet
What has creating your course done for you personally?
I think it's made me a better leader. I've also come into contact with some amazing people I would never have otherwise met, and they have given me a chance to speak at some great events.
Do you have a story of a transformation from any of your clients?
We've had so many students go on to launch businesses and build their dream lifestyles off the back of their first book. Seeing people realize that the life they want is possible and a book is an effective way to get it is a great feeling that never gets old.
What advice do you have for people just starting out?
Don't wait for the perfect time. It will never come. Committing to a good idea and getting it out there is better. Get feedback and improve it as you go.
Learn more about Chandler Bolt of selfpublishing.com: