How Carley Johnson Turned Her Experience in the Fashion Business Into an Online Course Helping Others Start Their Own Fashion Brand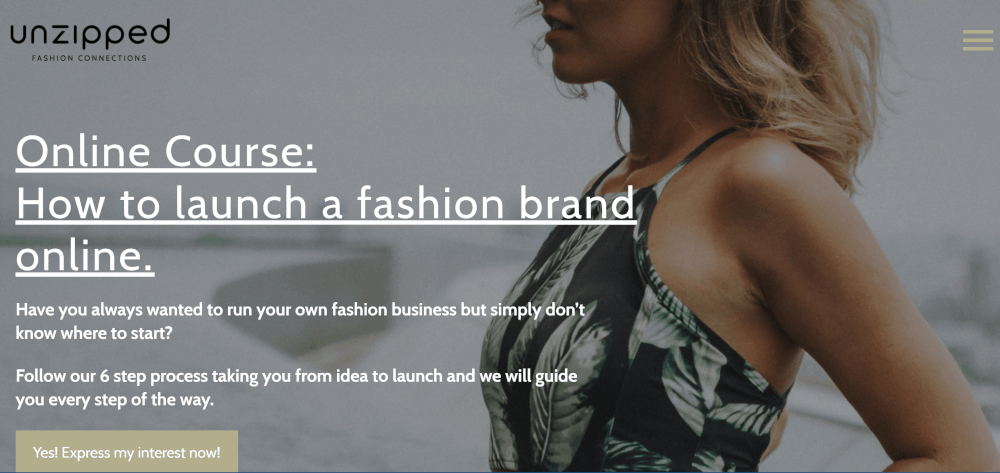 Our content is reader supported, which means when you buy from links you click on, we may earn a commission.
---
Who: Carley Johnson
Website: unzipped.co
Course Topic: Launching a Fashion Brand
Interesting Stats: 600+ students
Who are you and what course have you created?
At Unzipped our mission is to help fashion brands & entrepreneurs launch & grow. Simple.
Through our 6 step course on How to Launch a Fashion Brand Online, we aim to guide individuals from idea to soft launch, following our proven process.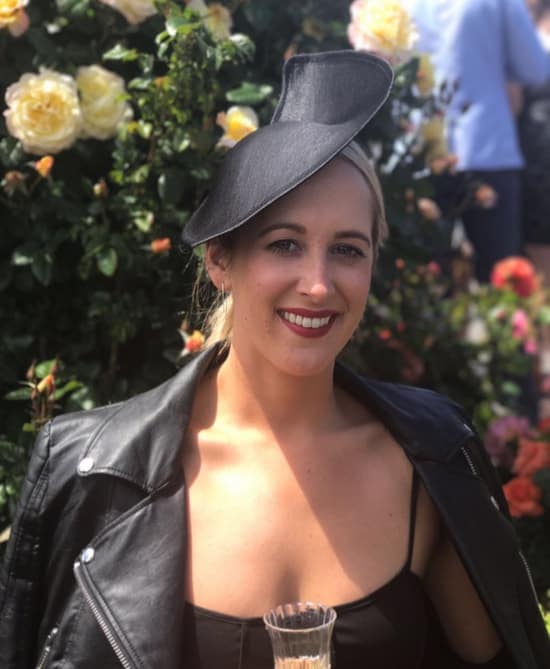 What market does your online course serve?
How to launch a fashion brand online targets fashion entrepreneurs who are looking to launch their fashion brand online but don't know-how.
Our hero course is built around answering the biggest pain points our clients have, which we found out when we surveyed them. It is a 6-step course with the aim of walking students through the launch process starting with idea validation and finding your niche in the market, to building a brand and online presence to a soft launch.
Unzipped fashion course is targeted at individuals at the start of their fashion brands' life. It is targeted at those that have an education or work experience in fashion, or a business understanding but don't understand eCommerce, a fashion business, and simply what steps they need to take to launch a fashion brand online. An understanding of the industry will help, but that is the only minimum requirement for this course.
The Unzipped Fashion Course has 3 target audiences:
Fashion buyers, merchandisers, or retail managers, that have worked for others and now wish to launch their own brand.
Professionals in an office-based role, that have an idea but don't know how to realize it.
Graduates with some work experience in fashion.
What's the biggest benefit of taking your course?
There are several benefits of taking our course, for ease I have listed the major ones below:
Students will successfully launch their own fashion brand online! Not only will they be shown how to launch a fashion brand, but also how to grow it, exposing it to a global audience within year 1.
Students will gain a master course workbook, containing 30+ templates and checklists to enable them to launch a fashion brand online. 2 key templates we know our students are looking for are a business plan and a cash flow tracker.
Upon completion of the course, all students gain access to 3hrs free consultation appointments with Unzipped, to ensure students don't drift off-plan as well as coaching them through implementation.
As the course creator, I am speaking from 15+ years in retail and 8 years especially in fashion eCommerce. Not only have I worked with huge names like DVF, New Look, and Forever New, but I have also partnered with the best platforms in eCommerce; ASOS, Nordstrom, and Zalando. All of the content comes from real-life industry experience. The aim is to share every lesson I have learned in the industry, specifically launching and growing fashion brands, to ensure your fashion brand is a huge success.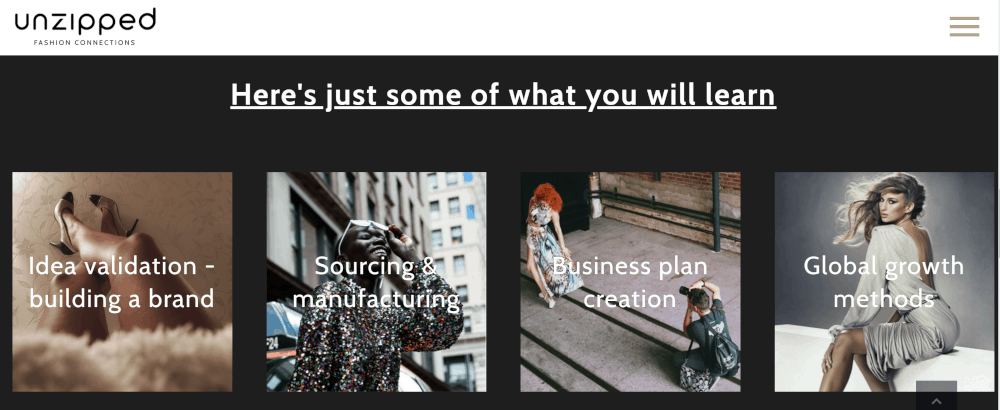 How did you get into the market?
The history of my career has covered being a textile designer, to a fashion buyer, wholesale account manager, and new business development lead. Within these roles, I have specialized in print and embroidery design, jewelry, branded and plus size fashion buying, and global wholesale sales. Over my career, I have truly learned all aspects of what it takes to launch a fashion brand online and now I want to share this knowledge via our online course.
In 2019 I decided to launch Unzipped a fashion consultancy with the aim to help Australian fashion brands to grow to a global audience. In 2020 I decided to expand our services adding online fashion courses, as a method to teach those with an idea, who are looking to launch and then grow.
Ecommerce is the new retail. For brands to succeed in the industry they need to build a strong online presence and that comes from launching their own DTC website amongst other channels. This course will enable brands to join the digital revolution and be heard in the industry. It is fundamental to their success.
Why did you decide to create an online course in the first place?
Speaking from experience, I feel the best education comes from real-life. - Carley Johnson
Click To Tweet
Formal education can teach a base amount, but to really understand real-life situations and to understand the environment you want to launch your fashion brand in, you need to learn from those that have a history in the industry and can show you exactly how to achieve your goals. That is why I chose to add online courses to Unzipped as another method of consulting.
It is a shame to not share what I have learned with others. Sharing is caring!

Did you have any moments of doubt before you created/launched it?
The hardest challenge we have faced is gaining testimonials. As a new business, our history is based on working with consulting clients, not course clients. Therefore, upon initial launch, we gave a % of courses away for free in which to gain feedback. I wish I had known the importance of testimonials sooner. As a result, I really recommend that any new course creator pre-launches their course as soon as they can so they can gain direct feedback and testimonials.
What's your online course like?
How to launch a fashion brand online consists of 6 modules, which are broken into steps and then lessons within each step. Each module differs slightly in which to suit the learning needs of that lesson.
As much as possible we have included case studies and live walkthroughs showing students how to complete a task. If in a step we have just shared a lot of facts, or it may have been information overload, we have added a moment of pause and a quiz to ensure the student has time to digest before moving on.
Every lesson is voice recorded, running through a slide presentation. Every introduction is a personal video from your teacher.
At the end of module 1-3, there is focused project work where the student is continually adding to their business plan until it is complete. Module 1-5 takes you on the journey of how to launch your fashion brand online. Therefore, at the end of each module, we have chosen to pause students and ask them to stop and complete project work. This way students are starting to make progress with their business working on all CTA's, in which to build their fashion brand whilst still completing the course. This will speed up the launch time, which is a goal for our students.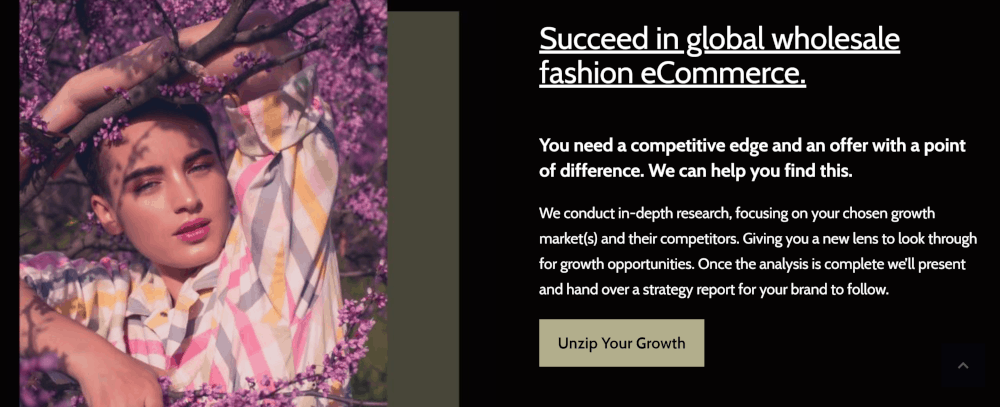 How long did it take you to create your course?
It took around 2 months for first launch and further 1-month refining, it pre re-launch this June.
A lot of the work involved in creating the course is research, ensuring it is unique and that Unzipped is offering something different to our competitors whilst still answering our student's pain points.
For the relaunch in June, we have spent time getting guest speakers that are experts in their field. We want the course to deliver not only one expert point of view but several. This required research and validation, but I believe it was worth the extra effort.
Unzipped course creation started with building a framework around the researched pain points whilst following the step by step process in how to launch a fashion brand online. - Carley Johnson
Click To Tweet
Once the framework was set it is a case of filling it in, lesson by lesson.
A tip I wish to share with course creators is to complete a module at a time in its entirety. Don't leave all your recording till the very end!
Tell us a little about the process of launching your course and getting your first sale(s).
Our initial launch was a soft launch focused on gaining testimonials. Therefore, to support this launch we decided to feature giveaway competitions via Facebook and many chats. We also invested money in targeted ads via Facebook and Google.
Ahead of our launch in June 2020, we continue to focus on growing our email database mainly through free content, both guides, and our blog as well as surveying an engaged audience. We still continue to run ad-hoc competitions to increase awareness.
In the final run-up to the launch, we will switch to a targeted email campaign, creating hype ahead of launch. We can't wait!
Do you have a lead magnet?
Our most successful email campaign starts with a free 7 secrets guide and then funnels into our target audiences' key pain points. These include guides on how to source, a webinar on the first 4 steps you need to take before launching a fashion brand, and how to create a profitable price model.
We have found higher engagement from PDF guides then from webinars.

What online course platform are you using?
Teachable. Unzipped will move to host the course on our own platform by the end of 2020. It is important for us to keep the traffic coming through Unzipped.co, not a 3rd party.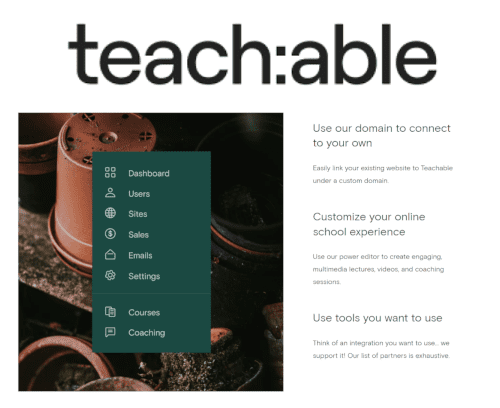 Check Out Teachable
Teachable is one of the top online course platforms used by successful course creators interviewed on coursemethod.com. It is easy to set up and build your site pages, and the course area looks great. 
Price Range: $0 (+ transaction fees) to $299/month
Most Popular Plan: Pro Plan at $119/month
Annual Discount: Yes, take 17% off!
Free Trial: Try out Teachable's core features for free
*Our content is reader supported, which means when you buy from links you click on, we may earn a commission.
Do you like it?
I haven't used another online platform so I have no comparisons to make. However I can say that Teachable is extremely easy to use, I would like the freedom to customize our page more, but I really can't fault the platform.
Are there any features you wish it had?
I wish there was a greater level of search function within it, enabling a community of students to organically search and find schools of interest. I believe Teachable should build a stronger student community as opposed to focusing on being the shop front.
What made you decide to use your chosen platform over others?
I chose Teachable based on recommendations. Also as a test before investing in my own infrastructure.
What other tools do you use to run your online course business?
I use Stripe for payments.
What books or training programs have you found useful on your journey to a successful business owner that others might find valuable too?
Podia and Foundr. Also joining a lot of my competitors' newsletters, course sign-ups, and webinars. The best way to learn is via others. It helps to ensure your content is new and if possible, better!
Do you have any big mistakes you've made along the way that you'd be willing to share?
No. I'd just say that you learn by doing. This is the first time I have created and launched a course online and through learning on the job, I know what not to do next time.
Please share some idea of revenue.
600+ students are engaged and ready to take our course upon launch.
0 refunds requested. So far everyone that has taken the course saw such great value in it.
The course costs a shop-bought coffee a day based on the average completion time.
Please tell us a little about what the money you've earned from your course has done for you.
Unzipped is my sole income and enables me to travel the world. Since Oct 2019 I have lived and worked in 6 countries around Asia and COVID dependent I plan to visit more. By running my own remote business this has enabled me to gain a better work-life balance vs the corporate life.
In addition to revenue are there any numbers you would like to share?
Our greatest subscribers came from Facebook Ads and using 'breaking news' headlines. We believe this caught the attention of our audience through catchy titles and gossip looking ad imagery.
What has creating your course done for you personally?
Personally, this has been a huge accomplishment being dyslexic. This is proof that you can take all of the amazing knowledge you have in your head and translate it into a successful course using video and presentations.  This is something I would never have seen myself doing and gives me the confidence to continue writing and sharing my knowledge this way.

Do you have a story of a transformation from any of your clients?
A UK student gained access to the course via competition and was unbelievably appreciative of the prize. The value she saw in the course was huge. She has a great idea but had no clue about how to start the process. Her background was in fashion, but not in eCommerce or in business. She found the break down of the course the best, the step by step lessons within each module guiding her through completing each necessary step.
She hasn't launched her fashion brand yet and remains focused on the design and sourcing step since COVID.
What advice do you have for people just starting out?
Break your modules into lessons and record each lesson separately. Don't record your course like you would a webinar.
When building a successful sales page really focus on the structure, as you don't want to lose their interest. I advise using conversational language and talking about their pain points as soon as you can, explaining how you will solve these.
Learn more about Carley Johnson of unzipped.co: