Caleb Rule's Advice for Course Creators Who are Just Starting Out

Our content is reader supported, which means when you buy from links you click on, we may earn a commission.
---
Who: Caleb Rule
Website: pedowitzgroup.com
Course Topic: Marketing
Interesting Stats: Earning a few thousand $ a month at early stages
Who are you and what digital training company have you created?
I'm Caleb Rule, Inbound Marketing Manager here at The Pedowitz Group (TPG). Revenue Marketing University is a collection of courses built by TPGers to help marketers drive greater revenue impact through self-guided and hands-on learning.
I can't take credit for building the courses, but as I manage the website (among other responsibilities), I think I can speak to it ☺ Special thanks to Kevin Joyce, Melissa Cales, BeHai Ligas, and a host of instructors for being the ones who built this!
What market does your digital training serve?
Marketers! If you're looking to enhance your skills on some general marketing concepts, learn revenue marketing for the first time, or enhance your skills on a specific platform (Marketo, Pardot, Google Analytics, Excel), you may have an answer in RMU!
What's the biggest benefit of taking your online courses?
Applicable skills you can use within your day-to-day marketing activities now that will help you drive more revenue.
How did you get into the market?
We actually have helped some major companies build their training courses in the past, and it's a popular service we provide our clients – training courses, especially with marketing automation and CRM platforms.
So, we wanted to build on that market demand by creating some ways to be able to have hands-on or self-guided training that was open to more than just our clients.
Why did you decide to create a digital training company?
To be honest, it's more of an extension of what we already do. And that's why it was feasible – because we already had a natural affinity towards it. It was simply taking in-house knowledge and putting it into a system/process that was consumable for an interested marketer.
Did you have any moments of doubt before you launched your training company?
Of course! When you're building something new … who doesn't?!
We had challenges with the site design and building a replicable, scalable presentation.
And in terms of building the initial courses, BeHai spent tens of hours recording herself or editing others in their training … on top of client work she already was engaged in.
If so what made you turn it around and do it anyway?
We're a company of passionate, get-it-done-well people. That's our culture … people who are unafraid to take risks and push themselves. And in this case, the team who launched it definitely lived up to the billing.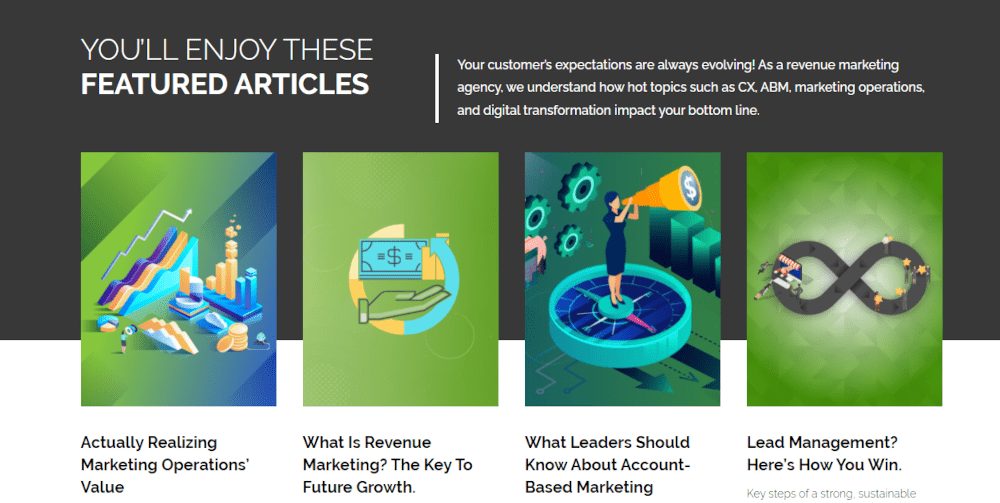 What are your online courses like?
We use Teachable to host our course, and they're primarily video-led instruction … because you'll usually have the course up on one screen + the program (where applicable) on another so you can follow along.
Our virtual classroom courses are live, instructor-led engagements!
How long does it take you or your team to create a new course?
It's definitely been an in-house engagement thus far, and typically the process goes something like this:
Map out the course objectives and agenda
Record applicable videos and gather resources to support learning on each point within the agenda
Gather everything together and organize
Edit videos and re-record where needed
Build the course
Have people QA the course and provide feedback
Make edits based on feedback
Give it a second go-round
Build the web page to support its launch
Launch
It's really dependent on the course's depth and what the agenda calls for. Our Google Analytics course took far less time to build / record than our Marketo MCE Prep course.
But I think a minimum all-in is probably 10 hours, and that might be a conservative estimate.

Tell us a little about the process of launching your first course and getting your first enrollment(s).
We launched with five courses originally, one was (well, is) a free course around Revenue Marketing Basics and that's had a steady stream of people signing up to take it.
The paid courses, we advertised to our typical ideal customer profile, but also expanded the targeting a bit wider to include people interested in the programs for those courses (in this case, Marketo and Pardot).
So, it was a pretty cool feeling for the team when the first person signed up for the Pardot Foundations course and went through it all!
Do you have a lead magnet?
We do offer a preview of a module or two. For instance, if you go to the Marketo MCE Prep course and click "enroll now" you'll see the full agenda and a couple of preview buttons.
We also have content on our site applicable to each of the courses, and many of those blogs have links to the course within it. We also advertise a lot of content in our space, so that tends to bring additional traffic to those blogs.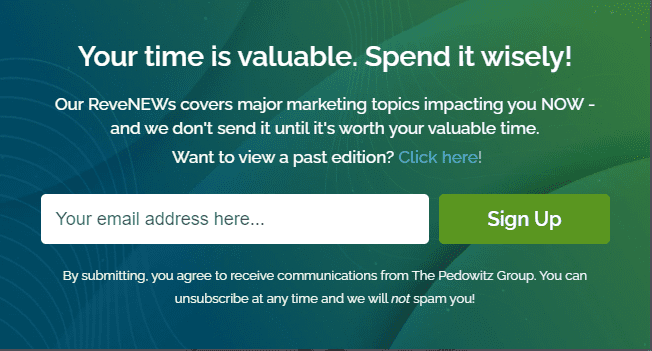 What's the traffic strategy that works best for you?
Our primary services revolve around consulting, and RMU is an extension of some of that knowledge. Currently, the traffic strategy consists of "off-ramps" from content related to the courses (i.e. A "how to integrate Pardot lists with Sales campaigns" blog includes a link to the Pardot Foundations course) is our primary driver.
That leverages two things:
We market to marketers. So cold leads will rarely just sign up for things on the first pass … trust has to be earned, and the content allows us to be building that trust
The SEO value of the blogs and other pages allows for some internal linking, which has helped rank a few of the courses on their own
We have also run some display and search marketing, and have run remarketing ads to people who view blogs that are more how-to in nature (so the buying intent of the course matches the search intent of what people were reading).
But this is more supplemental in terms of budget.
What online course platform are you using?
Teachable is the online course platform we're using.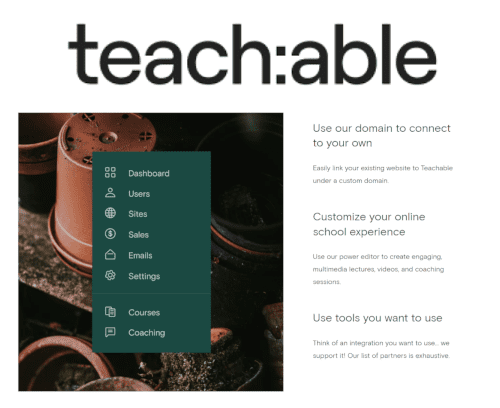 Check Out Teachable
Teachable is one of the top online course platforms used by successful course creators interviewed on coursemethod.com. It is easy to set up and build your site pages, and the course area looks great. 
Price Range: $0 (+ transaction fees) to $299/month
Most Popular Plan: Pro Plan at $119/month
Annual Discount: Yes, take 17% off!
Free Trial: Try out Teachable's core features for free
*Our content is reader supported, which means when you buy from links you click on, we may earn a commission.
Do you like it?
I think we're fans! We also use it for some internal training that we have for new hires.
What other tools do you use to run your digital training business?
The primary tools are those used for recording new courses/editing + Teachable's integration with our CRM. We use WordPress (Divi theme) for our website which is the gateway to the courses, as well.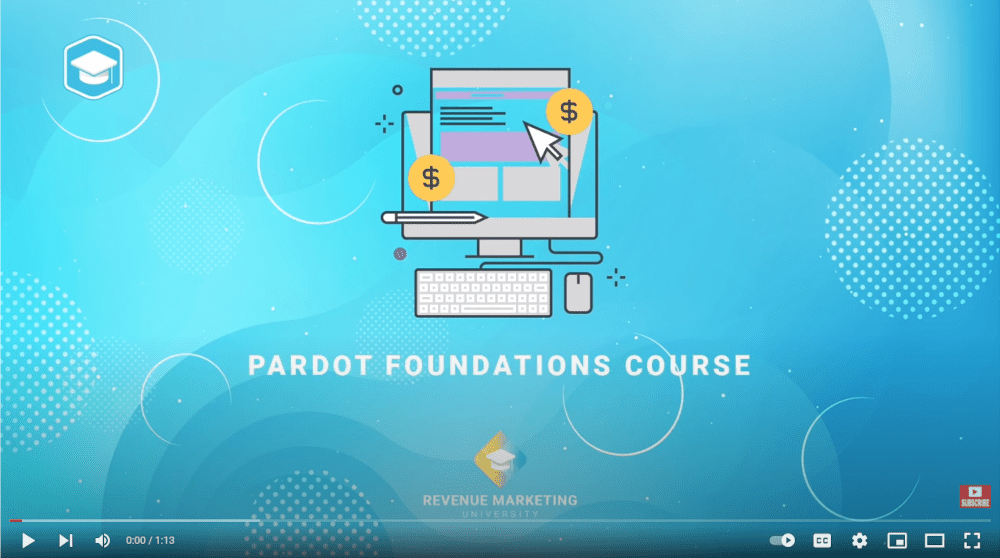 Do you have any big mistakes you've made along the way that you'd be willing to share?
We've stolen a couple of ideas from Foundation, Inc's courses. For example, their landing page with a demo is excellent.
Please share some idea of revenue for your digital training company.
For us, it's still growing, so we may see a few thousand a month from our courses depending on how signups go.
We sometimes see a bump from people viewing the courses and then asking for a class that's for their entire team, which becomes a custom training option. So the classes have supported that revenue stream as well! -Caleb Rule
Click To Tweet
Please tell us a little about what the money you've earned from running your digital training company has done for you.
It means an addition to our marketing-sourced pipeline each quarter ☺
What has creating your digital training business done for you personally?
Well, BeHai Ligas, who had taught many classes for clients previously and was the primary cog in launching this, now works as Curriculum Development Senior Manager for Salesforce, one of our partners!

What advice do you have for people just starting out?
Two thoughts:
1.) Take a class. Know what the competitive landscape offers.
This allows you to produce something better + know exactly how to market it vs. the competition you're trying to unseat. - Caleb Rule
Click To Tweet
2.) Make sure to have supporting content that demonstrates your know-how related to the class. People are naturally skeptical, and they should be – the internet's a big place! Use the content to show your stuff, earn their trust, and then make the nudge to your course.
It also makes it easier to market your courses since you now have multiple ways of getting market share … the course itself and supporting content.
Learn more about Caleb Rule of pedowitzgroup.com: