How Ben Richardson Founded a Microsoft Training Company Running 100+ Small Instructor-led Courses/Month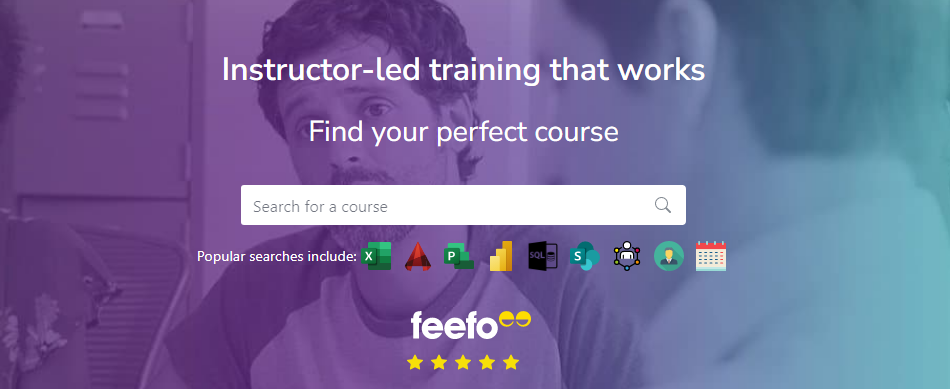 Our content is reader supported, which means when you buy from links you click on, we may earn a commission.
---
Who: Ben Richardson
Website: acuitytraining.co.uk
Course Topic: Excel/Microsoft Training
Interesting Stats: Classes run from $395 to $895
Who are you and what digital training company have you created?
I'm Ben Richardson, the director of Acuity Training, one of the UK's leading providers of classroom based Excel training. We are a leading provider of Excel training in the UK.
Acuity offers training in all Microsoft applications as well as Adobe, AutoCAD, SPSS, MapInfo, Sage and management and professional development courses.
What market does your digital training serve?
We offer exceptional IT & Professional Development Training across the UK and internationally for 20 years. We have startup clients as well as large companies.
What's the biggest benefit of taking your online courses?
We hold small instructor-led courses. What's good about this setup is that it's more focused. It's easier to teach and keep learners engaged if the class is small enough to allow for interaction, Q&As, and lots of hands-on training.
How did you get into the market?
It started in 2002, when I got frustrated with overly large classes with a very slow pace.

Why did you decide to create a digital training company?
As mentioned above, I got frustrated with how digital classes are being conducted. It's like watching a YouTube video but much less engaging.
Did you have any moments of doubt before you launched your training company?
Of course. I was coming from the finance industry and starting Acuity Training in general stretched me in many ways.
If so what made you turn it around and do it anyway?
I looked for people with the same passion as me. I looked for experts in the industry who were willing to share their knowledge with others.
What are your online courses like?
We hold face-to-face classes in our offices at Guildford and London, but we also hold online classes on our clients' sites via Zoom or Teams.
How long does it take you or your team to create a new course?
We have an in-house team responsible for creating the course. We have a  process to ensure the courses are created on time and with high-quality content.
Our team of experts works together to brainstorm ideas, write course material, create engaging activities, and then test the course before going live. - Ben Richardson
Click To Tweet
We also collaborate with our clients for feedback on the training materials so that we can make sure it meets their specific needs. To create engaging courses, we combine written text, PowerPoints, videos, webinars, and quizzes. We also provide post-course support in the form of follow-up calls or emails to ensure that our clients have the best learning experience.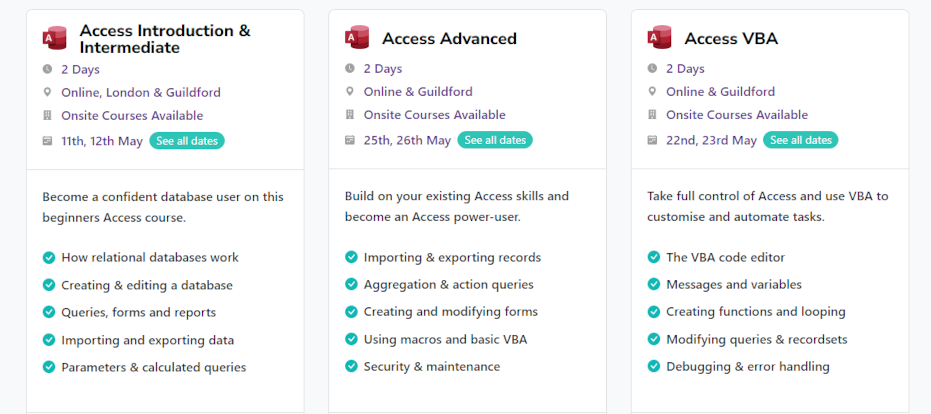 Tell us a little about the process of launching your first course and getting your first enrollment(s).
We initially focused on doing courses on Microsoft products.  That's why we created our first course in Microsoft Excel, and we did some marketing to get people enrolled. We started by targeting local businesses, attending networking events, and getting referrals from colleagues and friends. After creating our first course, we also realized that there was a need for online training as well, so we developed an online platform for delivering the course.
Do you have a lead magnet?
We have a range of white papers that we offer for free to visitors on our website. These white papers cover topics such as Excel, AutoCAD for architects,  and other related topics. We also have short clips uploaded on our YouTube channel, which provide a quick overview of the courses to help potential students make informed decisions. All these lead magnets are working on driving more traffic to our website and getting more enrollments for our courses.  We have seen great results.
What's the traffic strategy that works best for you?
YouTube has been the most effective traffic strategy for us. We create engaging videos and post them on YouTube to drive people to our website, where they can learn more about our courses and ultimately enroll in them. Additionally, we leverage social media channels like LinkedIn, Twitter, and Facebook to share our content with a broader audience.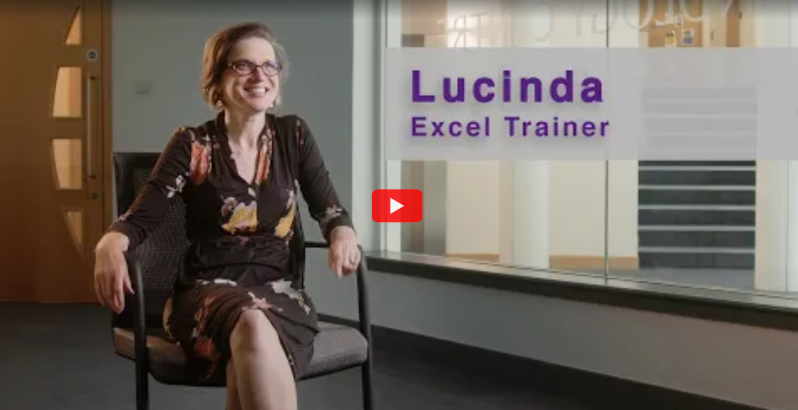 What online course platform are you using?
We don't host it on a course platform like other courses. As mentioned above,  we do them either on our client's site or at our training centres in Guildford or London.
What other tools do you use to run your digital training business?
We use a range of tools to run our digital training business. These include Mailchimp for managing our email list, Zoom for hosting live webinars and classes, WordPress for our website, Google Drive for storing documents and files, Trello for project management, and Slack for team communication. We also use a variety of plugins, such as Yoast SEO, WooCommerce, and Gravity Forms, to enhance the functionality of our website.  These tools have been essential in running our business smoothly and efficiently.  Finally, we use analytics tools such as Google Analytics and Hotjar to track visitor behavior on our website so that we can make informed decisions about our courses.
What books or training programs have you found useful on your journey to a successful business owner that others might find valuable too?
We have found great value in books like Traction by Gabriel Weinberg, Growth Hacker Marketing by Ryan Holiday, and Lean Analytics by Alistair Croll. These books provide valuable insight into how to build a successful digital business from the ground up. Additionally, online programs such as Digital Marketer's Certified Partner Program have been very helpful in understanding the fundamentals of digital marketing and how to apply them to our business. These programs provide comprehensive training on how to optimize digital campaigns, landing pages, and other online channels for maximum results.
Do you have any big mistakes you've made along the way that you'd be willing to share?
Yes, one of our biggest mistakes was not focusing on SEO early enough. We focused more on paid campaigns when we first started, and it took us a while to understand the importance of organic search engine traffic.
Please share some idea of revenue for your digital training company.
To give you an idea, we hold over 100 classes a month, and each course (one to three days) would cost from 395 to 895. - Ben Richardson
Click To Tweet

Please tell us a little about what the money you've earned from running your digital training company has done for you.
So many to mention. Generally, my family lives a comfortable life, and the earnings of the company help propel it further as the leading provider of digital training in the UK. Financially, it has allowed us to save for the future and provide for our family when things are uncertain. It's also enabled us to give back to our community and help others in need.
What has creating your digital training business done for you personally?
Founding and directing Acuity makes me feel like  I can do anything. It has also provided me with a massive sense of accomplishment and pride. The success of this business has allowed me to gain invaluable knowledge and understanding of the digital world and has opened up many doors in terms of personal growth.
What advice do you have for people just starting out?
My advice for people just starting is to research and develop a thorough understanding of the digital world. Understand what works, what doesn't, and the reasons why.
Also, it is essential to have a plan in place and stick to it. You should know where you want to go and how you will get there.
Finally, don't hesitate to ask for help or advice when needed. There is a wealth of knowledge and expertise, so don't hesitate to tap into it.
I wish I had known more about SEO and analytics before I started so that I could have gotten ahead more quickly. Had I done this, it would have saved a lot of time, money, and effort. - Ben Richardson
Click To Tweet
Learn more about Ben Richardson of acuitytraining.co.uk: