How Becky Beach Earns $30K or More Each Month Teaching Others How to Earn with Printables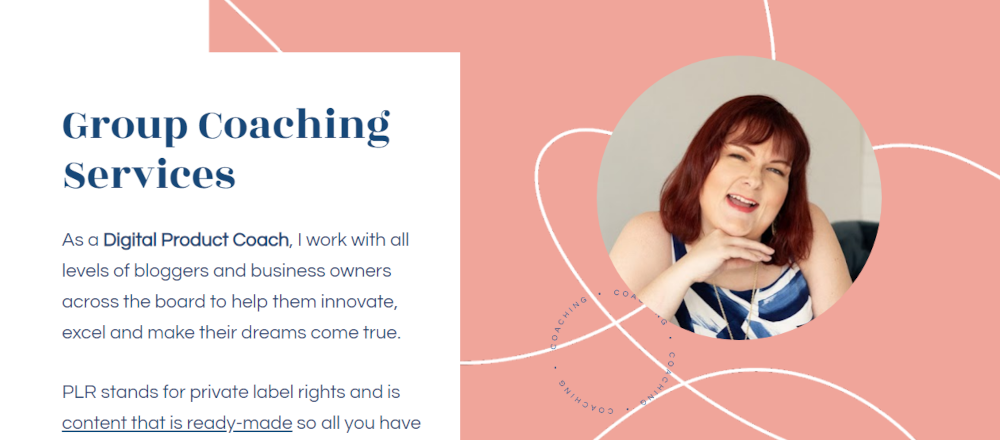 Our content is reader supported, which means when you buy from links you click on, we may earn a commission.
---
Who: Becky Beach
Website: beckybeach.co
Course Topic: Printables and Self Publishing
Interesting Stats: Email list of 150k people
Who are you and what course have you created?
I'm a multiple 6 figure course creator and business coach.
What market does your online course serve?
I service the printable seller and self-publishing market. These are people who want to make money online by selling printables in their Etsy or other store. Also, want to self-publish books on Amazon. I provide printable planner templates that they can customize using PowerPoint or Canva and then resell as a PDF. They can also use the printable as a free opt-in to grow their email list.
What's the biggest benefit of taking your course?
After taking my courses, you will learn how to start your own printables business and make money online.
How did you get into the market?
I started selling printables in 2018 and made $10k in one month. I've had $10-$15k months from just my printables the last year. I became addicted to selling printables and self-publishing books on Amazon. I now teach others to do the same!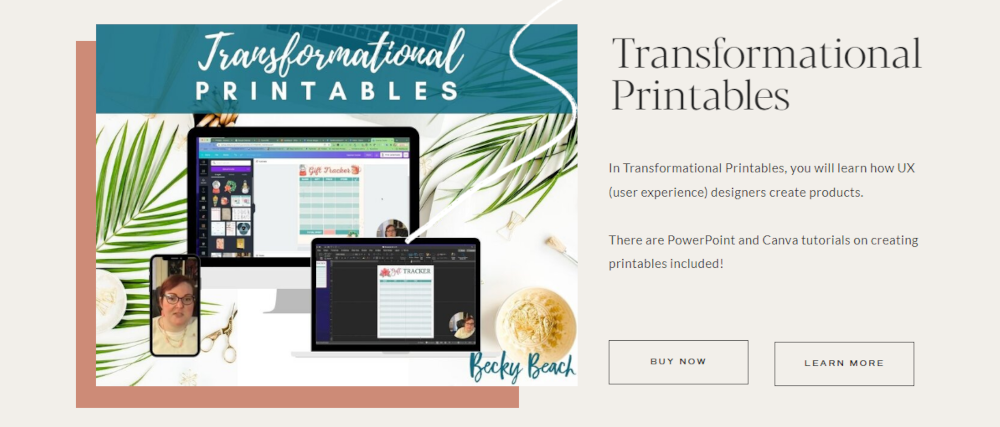 Why did you decide to create an online course in the first place?
I wanted to give back to my community and help them learn how to create a passive income business so that they can achieve financial freedom.
Did you have any moments of doubt before you created/launched it?
Yes, I had only been blogging and selling printables for a year so was unsure if I could create a course. I decided to go ahead and create my courses anyways and now make multiple 6 figures on course sales each year.
What's your online course like?
I have a video course with minimal text. I am very comfortable on video so it isn't a problem for me.
If you have trouble with video, then I suggest you create a text only course with screenshots. - Becky Beach
Click To Tweet
How long did it take you to create your course?
I start by creating the slides in Canva. Then, I film myself going through the slides using Ecamm Live and edit the videos using Camtasia. I then upload the videos to Vimeo and then embed them on ThriveCart Learn to build my course out.
Tell us a little about the process of launching your course and getting your first sale(s).
I have an email list of 150k people so I promote my courses to them. I also create content on my blog that has links to my courses too. I have 450 affiliates that also promote my courses.  I'm going to start running ads next month. Right now, I'm a purely organic/affiliate run business.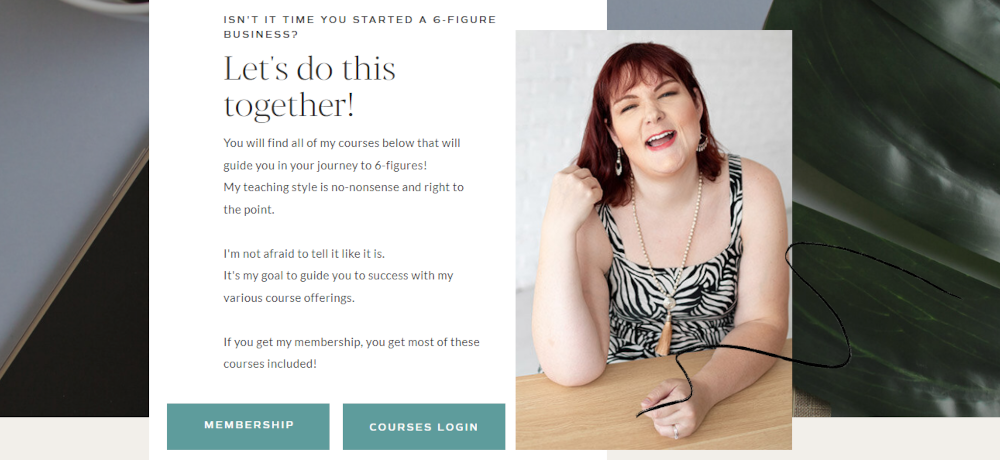 Do you have a lead magnet?
I have a quiz on my site, coachbeckybeach.com that helps others learn what digital products are best for them. It helps bring in several people to my list each week. I also have a mini course that I provide free for bundles and summits.
What's the traffic strategy that works best for you?
I use content marketing by creating articles on my blog that are SEO and easily found on Pinterest. I also promote my products to my 450 affiliates and 150k email list subscribers.
What online course platform are you using?
ThriveCart Learn.
Do you like it?
I like that I paid once as a lifetime fee and then have no more recurring fees like other platforms. I don't like that the support can take 2 weeks to get back to you. I'm thinking of moving to Thinkific for my courses and membership.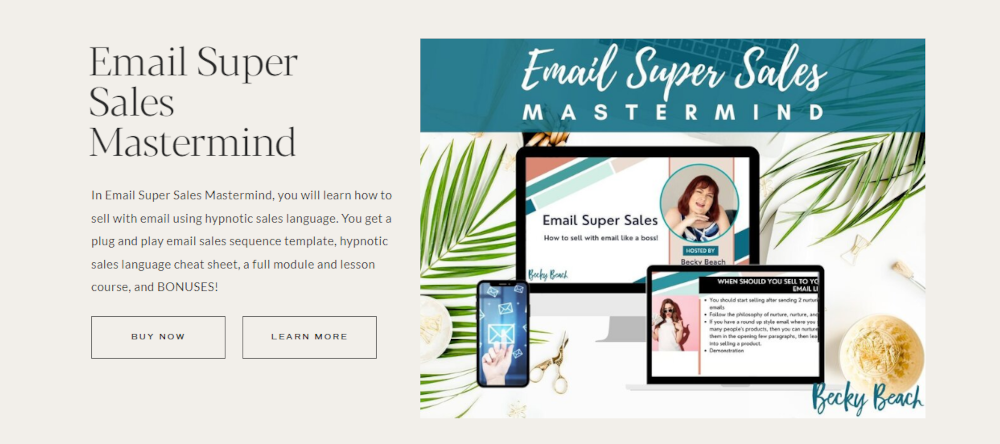 Are there any features you wish it had?
I wish the support was better and got back to you within days instead of weeks. I wish it was more mobile-friendly too.
What made you decide to use your chosen platform over others?
I had paid for lifetime access to ThriveCart a few years ago. When ThriveCart said they now had "Learn +", I decided to pay $200 more to get access to it.
What other tools do you use to run your online course business?
I use Ecamm Live, Canva, Camtasia, Vimeo, GoodNotes, Google Docs for outlines, ConvertKit, and Warrior Plus.
What books or training programs have you found useful on your journey to a successful business owner that others might find valuable too?
I was in Jim Fortin's TCP and business programs. I also listen to his podcast regularly. His programs are expensive, but really provide a transformation and mindset help. Now, I am in Julie Chennel's Digital Insiders Mastermind. It's $29,000 a year, but I've found it valuable thus far.
Do you have any big mistakes you've made along the way that you'd be willing to share?
When I got started, I spent $5k in courses. I wish that I joined a membership that had everything I wanted to learn. I've since started my own membership where people get access to all of my courses.
Please share some idea of revenue.
I earn $30,000 – $37,000 each month for 2 years now. My last course, Printables Blog Academy, did $20,000 in sales.

Please tell us a little about what the money you've earned from your course has done for you.
I was able to pay off my home, put my child in private school, go on multiple vacations a year, hire a full-time employee, and quit my toxic 9-5 job.
In addition to revenue are there any numbers you would like to share?
I joined a summit and was able to get 2,000 people on my email list in a week. It's important to join bundles and summits to grow your business. - Becky Beach
Click To Tweet
What has creating your course done for you personally?
I do feel much more accomplished and proud of what I've done. With a digital course, you can create it once and keep reselling it over and over to make money for years to come!
Do you have a story of a transformation from any of your clients?
My client, Marcy Patterson of The Unpopular Mom, made $7,000 last month in her printables store. She has been in my membership, BusinessBeachClub.com, since I started it 2 years ago. It made me feel awesome that I was able to help someone quit their job!

What advice do you have for people just starting out?
I recommend that you get started TODAY.
Don't wait until tomorrow because you will keep putting it off. Take baby steps towards your goal. Have no zero days! - Becky Beach
Click To Tweet
I wish that I knew that I didn't have to be overwhelmed when I started my blog and store. I could do a little bit of stuff each day to work towards a larger goal. I would work in the morning before my 9-5 on my business. I was able to quit my job 2 years ago!
Learn more about Becky Beach of back beach.co: