Why Austin Iuliano Chooses the Impact He is Making as His One Metric to Watch

Our content is reader supported, which means when you buy from links you click on, we may earn a commission.
---
Who are you and what course have you created?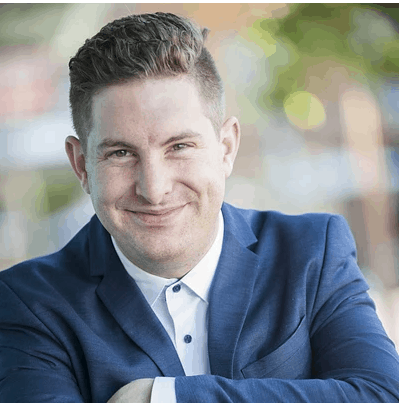 I'm a social media consultant, viral content creator, and award-winning speaker. I created one of the top Facebook advertising courses on Skillshare.
What market does your online course serve?
This course is marketed to first time Facebook advertisers who have no idea what to do. I go through the basics of Facebook advertising taking anyone step by step to set up their first advertising campaign. I share my tips and tricks to get massive results spending as little as $1/day.
What's the biggest benefit of taking your course?
The biggest benefit is how easy it is to understand Facebook advertising after you watch my course. I eliminate the confusion of Facebook advertising and make an easy step by step process.
How did you get into the market?
I've been in social media marketing for years and Facebook advertising has always been one of my top tools. It was a natural fit to educate on this powerful tool.
Why did you decide to create an online course in the first place?
I realized that for the far majority of people I spoke to, they needed a solution that gave them a basic understanding of Facebook advertising. Therefore an online course made the most sense.
Did you have any moments of doubt before you created/launched it?
No. My partner has a very high bar for excellence and if she says it's good, then I know its good. Finding the right people who can hold you to the highest level is difficult but worth it.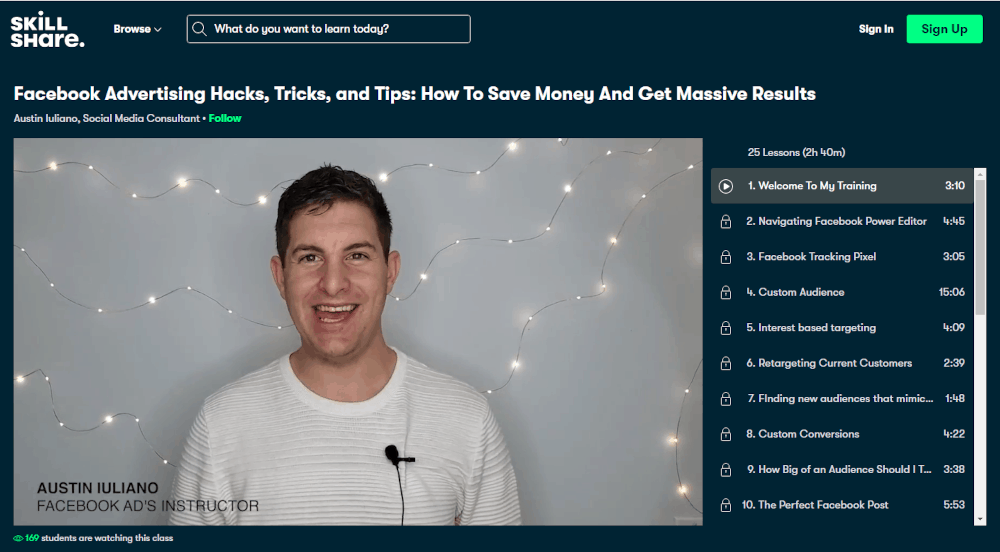 What's your online course like?
Go watch it! It starts with high-level explainer videos, then I go into video walkthroughs and then dive deep into tactics.
How long did it take you to create your course?
It took a couple of days to shoot. I spent the majority of the effort in organizing the work.
A well-organized course is really important to the success of a course. - Austin Iuliano
Click To Tweet
Tell us a little about the process of launching your course and getting your first sale(s).
When I launched the course originally it was more of a fluke. I already created the course and sold it to my list for a decent level of success. Then I had this idea of throwing it up on Skillshare a few years later. I uploaded it, set the course to free to get some initial students and reviews then forgot about it.  After a couple of months, I had some reviews from a number of students and I switched it over to a premium course. From there, it's continued to gain momentum, new students, and premium watch time.
Do you have a lead magnet?
If anyone wants to learn how to advertise on Facebook they can watch it for free for 2 months if they sign up using this link. It will give them access to my course and every other course on Skillshare.
What's the traffic strategy that works best for you?
My traffic strategy was to set the course for free, grab some students and reviews, then turn it into a paid course.
What online course platform are you using?
This is Skillshare but I have used Thinkific quite a bit and I absolutely love it!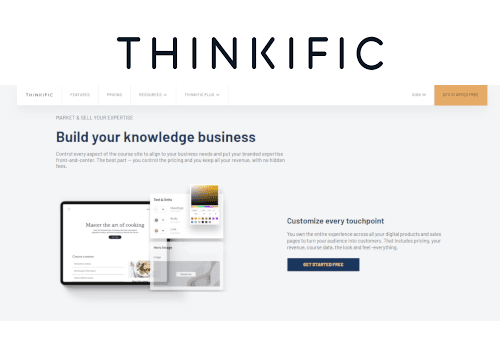 Take a Look at Thinkific!
Thinkific is the most popular online course platform used by successful course creators interviewed on coursemethod.com. It's a complete solution for creating sales pages, uploading all course content, taking payments, and more.
Price Range: Free to $499/month 
Most Popular Plan: Pro Plan at $99/month
Annual Discount: Yes, take 20% off!
Free Trial: Try out Thinkific's core features for free.
*Our content is reader supported, which means when you buy from links you click on, we may earn a commission.
Are there any features you wish it had?
The biggest feature I wish Thinkific had was a better shopping cart. They have one but the functionality and design aren't to my liking. For Skillshare I wish there was the ability to do retargeting based on who hit your page.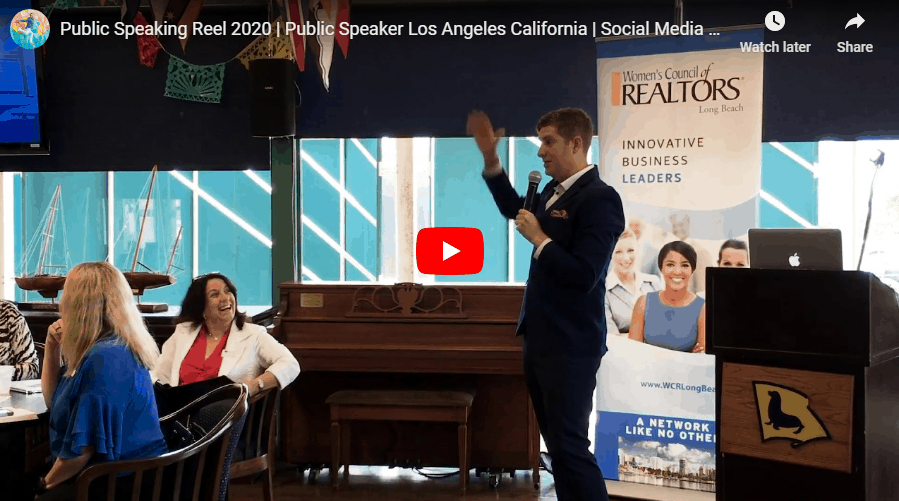 What made you decide to use your chosen platform over others?
One of the biggest reasons I picked Thinkific is for their payout. They payout in a matter of days. I picked Skillshare for the natural traffic they get organically.
What other tools do you use to run your online course business?
I use mailer lite for my email marketing software.
What books or training programs have you found useful on your journey to a successful business owner that others might find valuable too?
This could be a very long list. The first training I highly recommend is Audible. Honestly, for $15/month you get 2 books a month and that is fantastic. Some great books are
And so many more.
Additionally, Skillshare is another resource I love. For $10/month you get access to hundreds of online courses.
Do you have any big mistakes you've made along the way that you'd be willing to share?
Not jumping. There have been a number of times in my life/career that I've had ideas to pursue. They didn't make logical sense so I would put them down and move on. What ends up happening is the logical moves seem to always crash and burn for one reason or another. But, when I've jumped at those hunches, gut feelings, and ideas, I get massive results in ways I could never have logically expected.
Jump. Say yes. Go for it. You won't regret it. - Austin Iuliano
Click To Tweet

Please share some idea of revenue.
Skillshare revenue is a bit of a tricky thing. It's based on the amount of premium watch time minutes you generate. The breakdown can be anywhere from 2 cents to 10 cents per minute.
In the end, it's not a ton of revenue. But it is a passive revenue stream and that is always nice. I do know creators who make 20k+ On skillshare per month and I'm working my way to that goal.
Please tell us a little about what the money you've earned from your course has done for you.
The money has been a huge boon as during COVID-19 I took a massive hit to revenue like most other people here. While it hasn't been a huge revenue stream it has helped generate a little something extra every month. Diversifying revenue streams is really key to long term sustainability.
In addition to revenue are there any numbers you would like to share?
At the end of the day, there is only one metric I care about. I've been a viral content creator generating hundreds of thousands of views. I've live-streamed to 30,000 people concurrently to an extended audience of 1mil+. Those metrics, those numbers are amazing don't get me wrong. But at the end of the day the only number I care about, the only thing I watch is one number.
And that is, the amount of impact my content is having on the audience. This can be quantified by the reviews on the course, this could be the emails I receive or the watch time I'm generating.
Too many content creators think adding 1k new subscribers is the key to being successful, it's not.
The key is not how many people you can reach, but the impact you can have on the few people watching your content. - Austin Iuliano
Click To Tweet
The reason my course does so well is that I actually dive in deep and solve real problems for a specific audience, to the point where they turn around and feel like they can take action.
You have to understand your audience through and through to create a winning course. This doesn't mean you have to cover all aspects of a topic and go super deep. My course is on Facebook advertising and if you are a master of Facebook ads spending 1mil a month, you won't learn anything.
But if you have never spent a single penny, get confused when you try, and feel like you are throwing money down the drain every time you do. This course is specifically for you.
Numbers are great, the impact is better.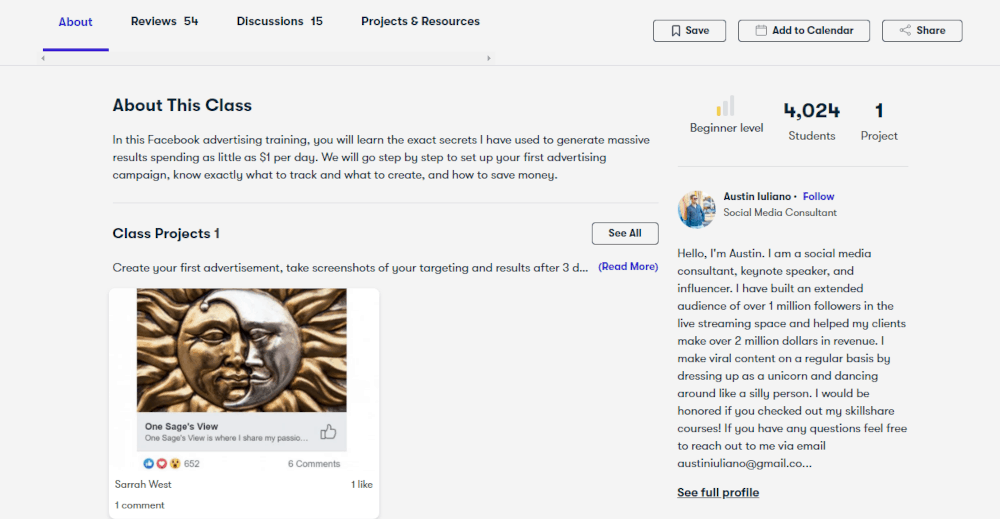 What has creating your course done for you personally?
It's amazing getting the feedback. The impact I'm having on others is the most wonderful experience I could have.
What advice do you have for people just starting out?
Don't start with course creation, start by mastering a subject. Once you have achieved a level of success where you can not take on any more clients, then move to a course to expand your time.
Learn More about Austin Iuliano: