How Antoine Cameron Sold $5600 of his Local SEO Course Within the First 5 Days of His Launch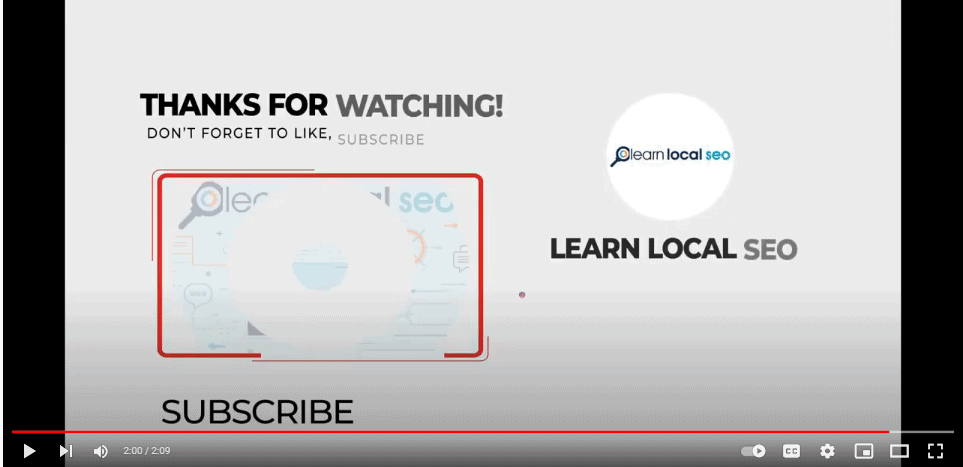 Our content is reader supported, which means when you buy from links you click on, we may earn a commission.
---
Who: Antoine Cameron
Website: learnlocalseo.com
Course Topic: Local SEO
Interesting Stats: Ad spend of $700 to generate $5600
What market does your online course serve?
My course serves any local business that is looking to get more customers organically through Google.
What's the biggest benefit of taking your course?
The biggest benefit to taking my course is I have a 9 step by step plan that any local business can implement in their business to get more customers.
How did you get into the market?
Well, my first love was baseball.  I played professional baseball with the Chicago Cubs from 2000 to 2003.  Shortly after that in 2006, my brother had a mobile car detail business.  He was struggling to get customers.  He was driving 70 miles one way to do a 30-dollar car wash.  I saw his struggle and I wanted to help so I built him a little crappy website and signed him up for Google Places which is now Google My Business.
Almost overnight he was generating 4-5 calls a day and he couldn't keep up business.  Also, the calls were local.  All his business was only a couple of miles away from his house.
After helping my brother out with his business, I helped out my neighbor who had a pest control company, a plastic surgeon, and the list goes on.  I really fell in love with helping out small businesses get more clients and customers.
Fast forward to 2015 I was hired as the SEO Director at Epsilon in the SEO department.  That is where I fine-tuned the 3F Flywheel Formula.  It was fun cause I had over 1,000 Google My Business listings at my disposal and I could try out my system on all these clients to see if worked across different verticals.  And it did.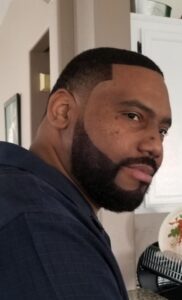 Why did you decide to create an online course in the first place?
I created this course because I probably bought almost every Local SEO course on the market over the last 5 years and I know things were missing from each course. -Antoine Cameron
Click To Tweet
There were never any step-by-step courses that could really help business owners.  These courses always left something out or didn't explain everything in depth.
Did you have any moments of doubt before you created/launched it?
Yes, I would say I had a strong case of imposter syndrome.  I bought the domain name learnlocalseo.com in 2016 because I was going to help all these small businesses with their local SEO.  It wasn't until the end of 2020 I started to really add content to the website and work on the course.  When I bought the domain I had plenty of case studies and I knew my system worked but I still had doubts which are kind of funny looking back now.
The reason I really made a push to create my course was the pandemic.  I saw so many people and friends making the switch to make their business online friendly.  I felt like a fraud here I am in the business and I don't have a website or course out and I got friends now that have website and courses out now that doesn't have half the experience I do.  So after seeing that shift I felt it was time.
What's your online course like?
My course has recorded video content.  There are 9 modules.  Each module has a 5–15-minute video going over exactly what the module is about and why you should do it that way.  After that video, there are SOPs for each module as well as video so you can go take action and get it done.  By the end of the course, you will have a completely optimized website and Google My Business listing that will be ready to get more customers.
How long did it take you to create your course?
Well, the course took me 15 years to create.  All my testing and helping small businesses over the years and learning local SEO.  Creating the actual course took 10 days.  I gave myself a deadline to get it done and it happened.
Tell us a little about the process of launching your course and getting your first sale(s).
When I finally decided I was going to launch this course I did a soft launch.  I had a little email list of 200 people I had collected.  I sent out an email asking if anyone would be interested in a step-by-step local SEO course.  Then I told them to reply back to this email with interest.
I didn't think anyone would respond but I got 7 responses saying they would be interested in a course.  After that 3 days later I built a landing page with an offer.  The course wasn't completely done but I wrote the email telling them they would get a big discount if they bought the course before it was completely done.  The email went out and there were no sales on the first day.  The second day I had 2 sales and I almost fell to the floor.  On the third day, I had another 5 sales.  By the end of the week, I had 15 sales.  I was in shock. I figured I would probably get 3 or 4 sales.
Do you have a lead magnet?
I do have a lead magnet but I am creating another one when I really start to promote this course.  This first lead magnet helped me get the 200 people that are on my list currently.
What's the traffic strategy that works best for you?
Well, when I started the blog I started with Facebook ads because that was the fastest way to get traffic.  I am currently focusing on building out my organic traffic by creating articles for my own site and guest posts for other blogs.  I am currently getting about 175 organic visits a day.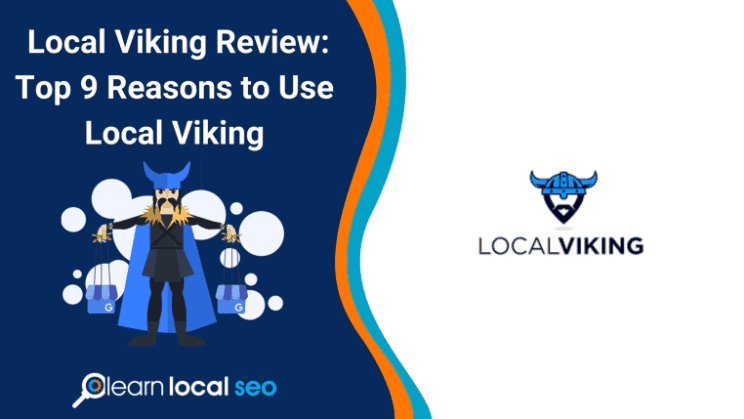 What online course platform are you using?
I use Kartra as my platform.
Do you like it?
I love it because it is all in one.  It allows me to run landing pages, emails, and my course all under one roof.  I can also take payments.  The tracking capabilities of the software are unreal.  The starting price of the software is 99 dollars and it is literally all you need to start an online business.
Are there any features you wish it had?
Currently, there isn't a quiz feature but it is on its way.  Once it is done I will add some quizzes to my course and marketing.
What made you decide to use your chosen platform over others?
I choose to use Kartra because it was an all-in-one solution. I didn't need to use 5 or 6 other software to make my business work.  With Kartra you have everything you need and it just works.
What other tools do you use to run your online course business?
The other tool I use is WordPress and I have use ahrefs for SEO.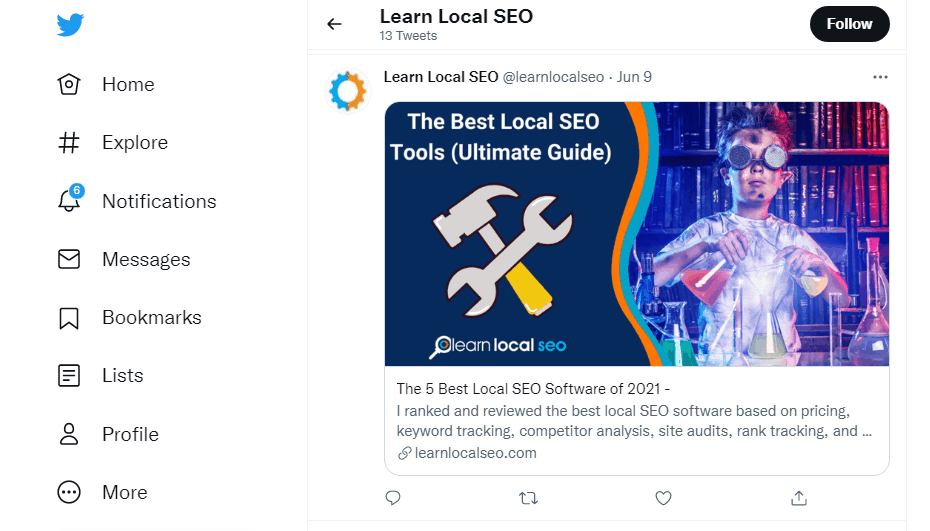 What books or training programs have you found useful on your journey to a successful business owner that others might find valuable too?
Aaron Fletcher of The Fletcher Method really helped me fine-tune my course and give me the confidence to sell it.
Do you have any big mistakes you've made along the way that you'd be willing to share?
The biggest mistake is I wish I would have just launched my website and course sooner.  I would be so much farther along if I would have started 5 years ago when I initially bought the domain name.
Please share some idea of revenue.
In my initial pre-launch, I made $5600.  I sold my course to 15 people for $397 Currently I am working with those people to get success and wins with their business.  When I officially launch the course, I will sell the course for at least $997
Please tell us a little about what the money you've earned from your course has done for you.
It's just the beginning but I can see the potential.
I remember when the first sale came in, I was getting a haircut and I was making money. It was a great feeling and addictive. I wanted more. I can't wait until this is full-time for me. -Antoine Cameron
Click To Tweet
In addition to revenue are there any numbers you would like to share?
I got 200 subscribers to my email list from a Facebook ad campaign I spent 700 dollars on for two weeks. This little email list has generated $5600 dollars.  Just goes to show you don't need 1,000s of emails to make money online.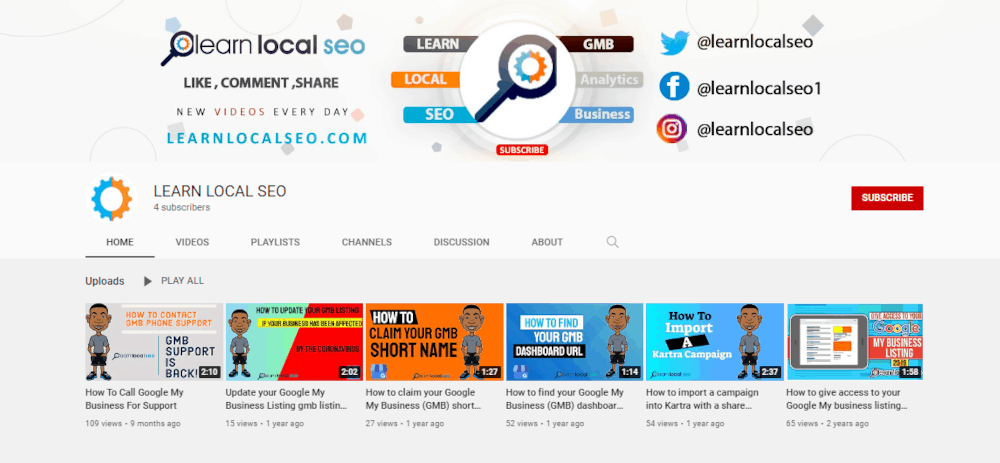 What has creating your course done for you personally?
It has definitely has given me more confidence.  I love talking about SEO and now I always refer to my steps in my course on how things should be done.  It works great when talking to clients and keeping them on track.
Do you have a story of a transformation from any of your clients?
Yes, I currently have someone going through the course right now.  They own a hair salon in Vista California. Before the course they were not getting any clients from Google they were all referrals.  Now they are only on step 5 of my system and they are already getting about 1-2 calls a day from Google and it's growing.
What advice do you have for people just starting out?
My advice is just to start.  You might not know everything you need to know but just start.  Doing a little bit of something every day is better than doing nothing.  Over time you will get there.
Learn more about Antoine Cameron of learnlocalseo.com: