$1,000+ Launch for the Natural Facelift Method by Anne Hilarius-Ford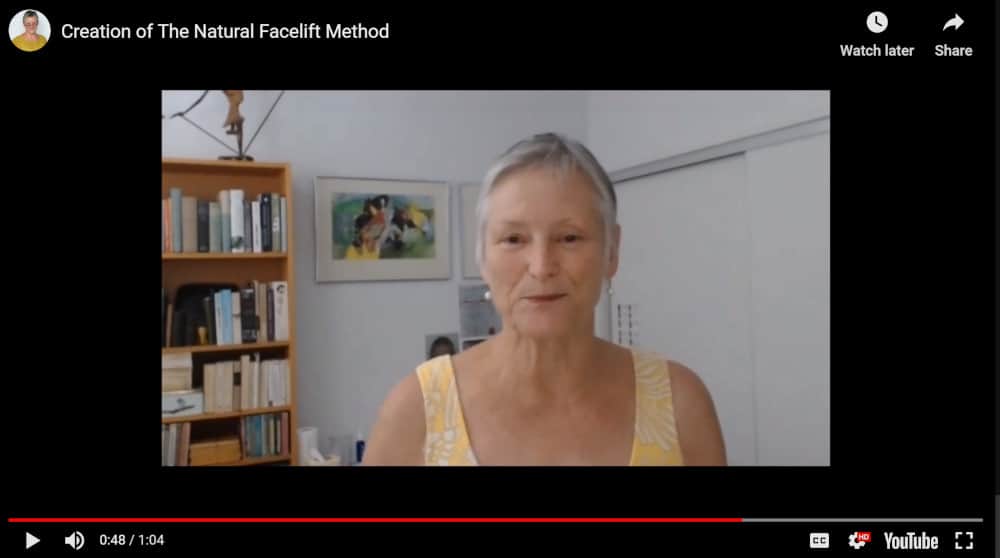 Our content is reader supported, which means when you buy from links you click on, we may earn a commission.
---
Who: Anne Hilarius-Ford
Website: courses.annehilariusford.com
Course Topic: Holistic Health and the Natural Facelift Method
Revenue Stats: $1,000+ course launch
What online course business did you start?
My name is Anne Hilarius-Ford and I started courses.annehilariusford.com which is home to my courses on holistic health and the Natural Facelift Method. My market is women aged 40 to 65.
What's the biggest benefit to taking your courses?
For the Natural Facelift Method, the biggest benefit is being empowered to look refreshed and rejuvenated just using fingers and a little tool. No expensive products are required. It is about age appropriate aging, as well as keeping full facial mobility and expression, which is an important part of how we communicate with others. From a Face Reflexology perspective, the techniques also benefit well-being as we work all projections of the body on the face.
For the Holistic Health courses the biggest benefit is to self-manage specific health conditions at home. This supports any other treatments that may be required, be it medical or complementary. The workshops share information about each specific condition, how lifestyle may have contributed to it, and how to change this to benefit health. Exercises to help the conditions are included as well as reflexology techniques.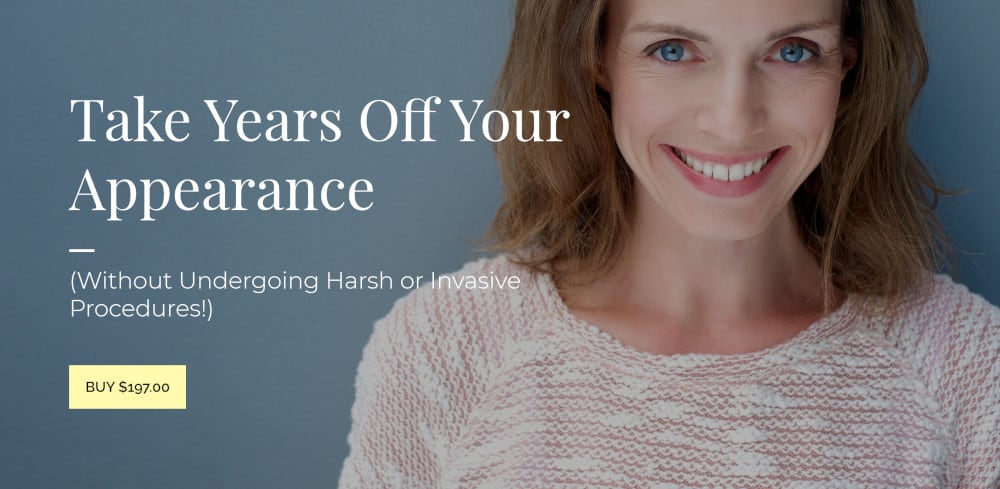 How did you get the idea to create the Natural Facelift Method?
When I saw 'that' photo of myself at age 63, it didn't match the mental image I had of my face. Knowing about Face Reflexology and hearing and seeing clients' faces change a little, I further studied and researched the topic so I could refresh my own face.
When I saw that it worked, I wanted to get it out there, and empower others to do it naturally. I see so many young people (not just young women) resorting to Botox, lip fillers, etc… and this makes my heart sink a little.
More and more these young people wind up with the same frozen look and I am passionate about getting my message out there for them to realize they are unique, and it is good for others to see emotions expressed on their face as it makes us human. That's when I started teaching face to face.
When I realized I still have wrinkles 😊 I even more strongly than before knew it was all about health and well-being. The skin, which is our largest organ, reflects this. I am also passionate about empowering others to self-manage certain conditions.
How did you first get started with your business?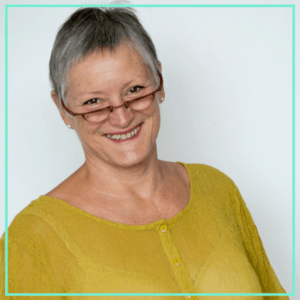 I've been a Reflexologist since 1999. A web page in those days was beyond my budget. When my daughter needed to create one for University, the obvious choice was for her to help me! She created it and showed me how she did it.
Since then, I have worked on my own website at energyreflexology.com.au with a little outside support to create the present pages which I maintain myself. The natural flow was to make the best use of technology. I added existing clients to a digital newsletter list and have kept adding them since, of course with their approval.
I used Mailchimp in the early days. When speaking or doing a workshop, I have a sheet where names and emails can be added. Now I use Active Campaign and I can add anyone automatically when an email query is received or when I do a Facebook ad campaign. People can unsubscribe at any time.
I've also just started to add people I meet, such as from networking events, and ask them if they wish to receive more information. I add them to a funnel I call "network"' so I can target them specifically.
Why did you decide to create an online course in the first place?
I taught The Natural Facelift Method for about a year starting January 2017. I ran a Facebook ad and I received requests to teach in Perth, New Zealand and Holland (I offered to come and do this in Dutch LOL – I am Dutch). This meant for me that I needed to rethink how to bring it to the world. I've also expanded on the method and would still be happy to teach face to face or even teach a portion of it at a conference.
I love the technology and the possibilities an online course creates. It allows me to reach and empower more people from the comfort of their own home.
My online courses are a mix of videos (instructions and demos), texts, and recordings.
As I still saw wrinkles on my face, it became even more clear that how we look has a lot to do with health, lifestyle, etc …
As I already had one online course, the next step was to add the Holistic Health workshops to the online platform. I make these workshops available to my clients in between treatments, i.e. it's like their homework.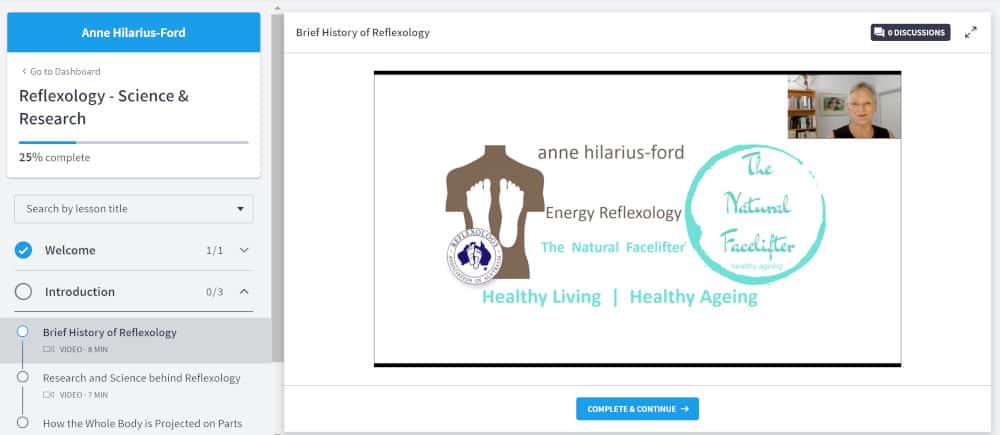 I just followed my passion! My vision was, and still is, to empower others to support their own health with tips I share in the courses. With ALL workshops, I wish to empower others so we are our best and healthiest version naturally. I would love to see the younger generation become more aware that invasive procedures done to look 'better' and keep themselves 'wrinkle free', is not the answer as they lose so much in the process.
Did you have any moments of doubt before you launched your first online course?
I had already started creating videos and had become comfortable enough doing them that it was an easy transition to create them for the workshops and courses. So I felt very comfortable with the set up and loved creating the courses and the videos.
I did think, until recently, that everyone knew what I knew, or could find the information without me. We all find information that is relevant to our lives. I knew I made it easier for people to have all the information in one place and present in a unique way.
Being a traveling grandma, I am aiming to be more mobile while still having a focus/purpose/passion in my life. It feels great to have an impact supporting others. I still see clients one on one, which I can keep doing at my own pace.
How long did it take you to create your course?
The Natural Facelift Method took me about a year to fine tune and get a handle on. I used the services of a Thinkific expert to set up the platform for the first course which is The Natural Facelift, as I wanted this done right. I set up the others as I had the formula and the process was much quicker, including research, planning, etc…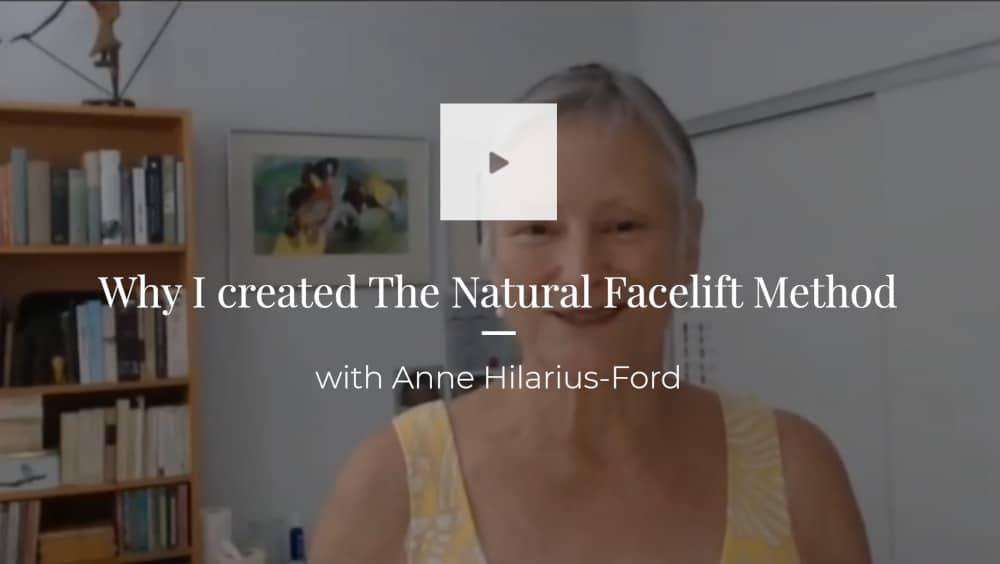 Tell us a little about the process of launching your course and getting your first sale(s).
I launched the Natural Facelift Method to my subscriber list at an introductory discount. This went well. The people who bought were either colleagues or clients, so they knew me. I did a Facebook ad for about a month for the Menopause workshop a couple of months ago.
Do you have a lead magnet?
I am currently working on finalizing my squeeze pages. These are based on ebooks for The Natural Facelift Method and a funnel that includes 3 free downloads plus three offers for a free 30 minute consultation. I am working with a business coach this year to help with that and to come up with a traffic generation strategy.
What online course platform are you using?
I use Thinkific which I like. Visually it is not much different from some of the online workshops I have done. There really aren't any features that are lacking for my needs. I don't have quizzes, questionnaires or tests in my set up. It is very much self-paced learning and the responsibility is with the client to go through it on their own. I am available for support if they have any questions and happy to do a Zoom call to clarify things.
I found out about Thinkific by asking which course platform others use and liked on a business Facebook page and Thinkific came up a couple of times.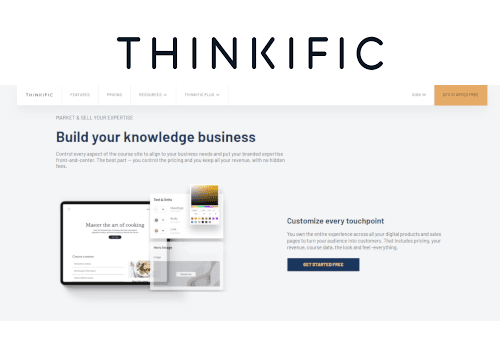 Take a Look at Thinkific!
Thinkific is the most popular online course platform used by successful course creators interviewed on coursemethod.com. It's a complete solution for creating sales pages, uploading all course content, taking payments, and more.
Price Range: Free to $499/month 
Most Popular Plan: Pro Plan at $99/month
Annual Discount: Yes, take 20% off!
Free Trial: Try out Thinkific's core features for free.
*Our content is reader supported, which means when you buy from links you click on, we may earn a commission.
What other tools do you use to run your course business?
The only other 'tool' I use is social media but I'm not very focused on it just yet. I also use Zapier and ActiveCampaign and, yes I like it. As mentioned above I can add people when they email me with a query and they can unsubscribe when they want to.
Are you willing to share some idea of revenue?
The launch created the biggest sales, which was exciting, and since then I have 'given' it to clients to either try and give me feedback on. It's also available as part of a wellness package that a couple of people have bought. The total sales figure is just over $1000.
To earn that money I sent one email to the newsletter list and mentioned that as a VIP (existing clients, contacts, etc.) they were getting a discount. There was no real launch, just the one email. I also had other reflexologists buy the course 🙂 which was very exciting.
The money earned allowed me to cover the expense of the Thinkific platform and Zapier. I'm lucky that I don't need to make money to live, this is a passion but having said that, it is more than reasonable to aim for an income and of course that is what I want as well.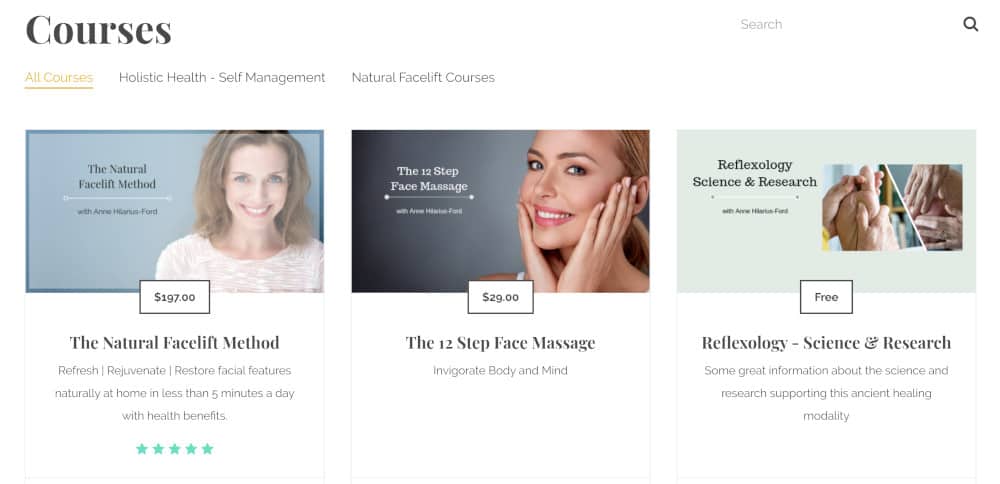 What has creating your course done for you personally?
The process has been very interesting in that I pushed my boundaries and stepped out of my comfort zone. I went on an emotional roller coaster with doubt, loss of confidence, some depression.
I love the creative process and the research for each topic. It makes my heart sing when clients/course participants give me positive feedback. I have not had any negative feedback so far.
Do you have a story of a transformation from any of your clients?
One person who was a GP about 20 years ago and now a reflexologist, told me she loved The Natural Facelift workshop.
Another person allowed me to share her name for the testimonial. She attended a face to face workshop and her testimonial is on the landing page: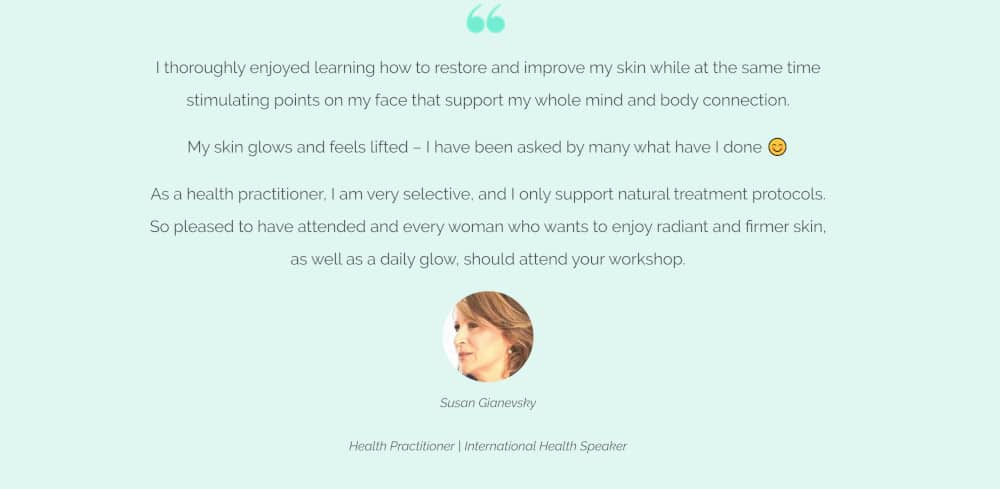 What do you wish you knew before you started?
I followed my passion and didn't think of the consequences of creating multiple workshops before promoting one properly.
Now I feel like an octopus.
This has financial consequences as now I must pay for Thinkific and also Zapier when this was all free with only one course. That means I need to sell enough courses to cover those expenses.
What I also didn't realize is that people need to get to know you and trust you before they buy. It is taking much longer than I thought, probably also because of my own roller coaster journey through the creation of all the workshops.
Learn more about Anne Hilarius-Ford and the Facelift Method: