How TEFL.org Has Grown Online Course Sales 550% in the Last Few Years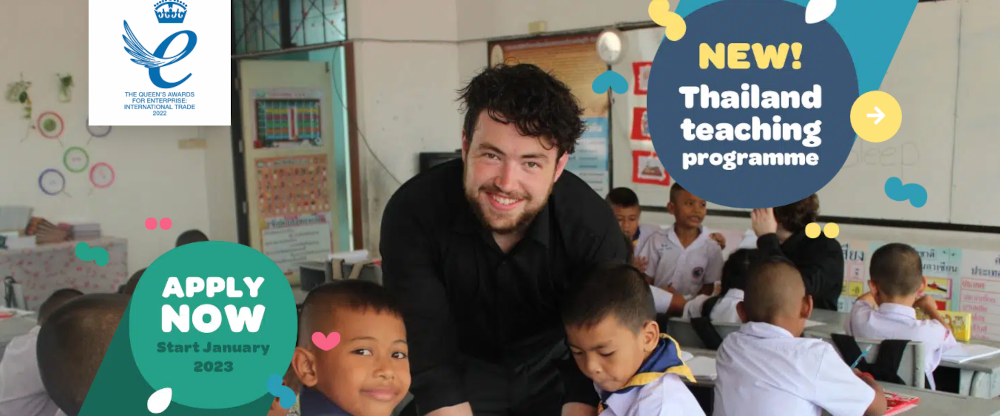 Our content is reader supported, which means when you buy from links you click on, we may earn a commission.
---
Who: Andy Healy
Website: tefl.org
Course Topic: TEFL
Interesting Stats: Market share growth from 0.2% in 2017 to 22.5% in 2021
Who are you and what course have you created?
I am the Managing Director here at The TEFL Org. We've designed a range of TEFL (Teaching English as a foreign language) courses to enable people from all over the world to certify to teach English online and overseas.
What market does your online course serve?
We have a real mix of students of varying ages and from different backgrounds – current students and university graduates, those looking for a career break or even a career change, and those later in life who are nearing or in retirement that would like to give something back. While the majority of our students do not have any previous teaching experience, we have recently seen a growing number of qualified teachers interested in getting TEFL certified to either help their existing students or find work at summer schools or online outside of their school schedule.
What's the biggest benefit of taking your course?
One of the most significant benefits is the flexibility of the training we deliver. You can complete your TEFL certification online whenever and wherever you are based. Online study is available 24/7, so you can study around your existing schedule and at a pace that suits you—nothing to hold you back.

How did you get into the market?
The founders of The TEFL Org – Jennifer MacKenzie and Joe Hallwood – taught English across Europe and further afield for several years before returning to the UK. They wanted to share the same life-changing experience they had with others and enable more people to teach English abroad.
Why did you decide to create an online course in the first place?
We wanted to create courses that were both flexible and affordable. There was a real gap in the market for an accredited course provider that offered quality online training. We found other TEFL training relatively rigid in a structure that relied on full-time, in-person training, which isn't suitable for most people who work or have a family. We wanted to create something that would allow people to complete their training around their existing commitments and schedule.
Did you have any moments of doubt before you created/launched it?
We all go through that when we create something – it's very personal and your 'baby.' The response and initial feedback we got were positive, and recognition from accreditation bodies on the quality of course content and delivery too.
What's your online course like?
A mix of text, audio, and video to keep learners engaged with interactive quizzes and prompts for reflection. Videos include talking heads, animations, and recordings of actual EFL lessons so students can observe a qualified teacher in a classroom setting. While our online courses are 100% self-paced study, we understand that online learning can stereotypically be a lonely experience based on self-motivation.
Each student is assigned a personal online tutor at the beginning of their course, available throughout their studies to answer questions and grade their assignment submissions. Peer-to-peer learning is also essential, so we have an engaged course forum.
How long did it take you to create your course?
It's an ongoing process – improvements can always be made. It's striking a balance between knowing when the product/course is good to go and making sure you still have that window in the market.
Scope out the course size, format/delivery, and costs. Research, review, write, program, test, and then launch.
We start by looking at student feedback and researching what people want. Our academic team and tutors all have a wealth of experience in the industry, both in teaching English as a foreign language and teacher training, so they know what learners struggle with and what skills they need to develop to become great TEFL teachers.
Working closely with our IT team, we build the course in our LMS, breaking the content into modules and units with a range of text, video, and assessment tools.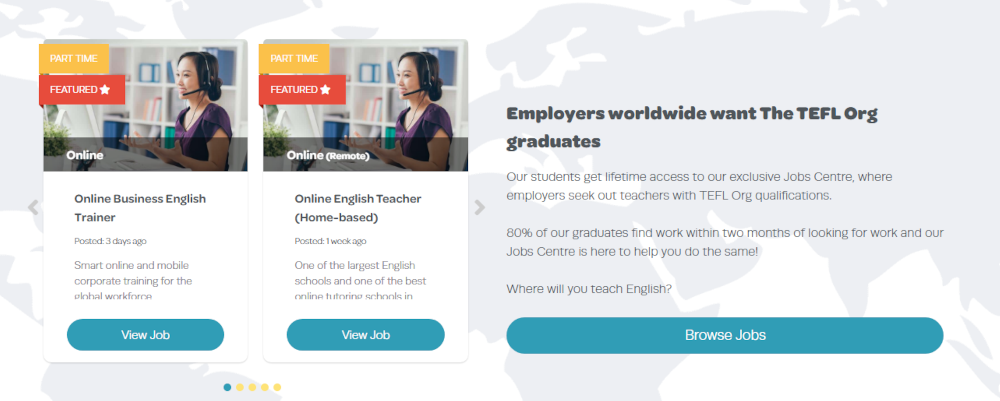 Tell us a little about the process of launching your course and getting your first sale(s).
Word of mouth has always been one of the biggest drivers - I think everyone knows someone who has taught English abroad or taken a TEFL course. - Andy Healy
Click To Tweet
When we first launched, paid search, email marketing, and social media campaigns were critical to driving traffic to our website. TEFL is the industry term – it was important for our brand/company to feature high up in search results.
Do you have a lead magnet?
Over the years, we've developed a range of lead magnets at different stages of the buyer journey – from a basic intro of what TEFL is and busting some myths to those interested in teaching in a specific area of English language teaching. It's a lot of educating the buyer on the industry and showcasing what opportunities are available on completion – a lot of people imagine it's teaching children in a traditional school setting, but there are so many more – through downloadable PDF guides, a course recommendation quiz, and a 'TEFL Taster.'
What's the traffic strategy that works best for you?
As an online business, our website is our storefront, so we've invested heavily in SEO. We wanted to become the one-stop shop for everything TEFL – from informational guides for those researching TEFL to classroom resources for newly qualified teachers. Creating a solid foundation to build on, we are constantly adding and updating content to provide visitors/students with the best experience possible.
Unlike instant traffic from paid advertising campaigns, the work we've put into website optimization has been slower but worth the wait, with more qualified traffic and allowed us to build a brand in the industry. - Andy Healy
Click To Tweet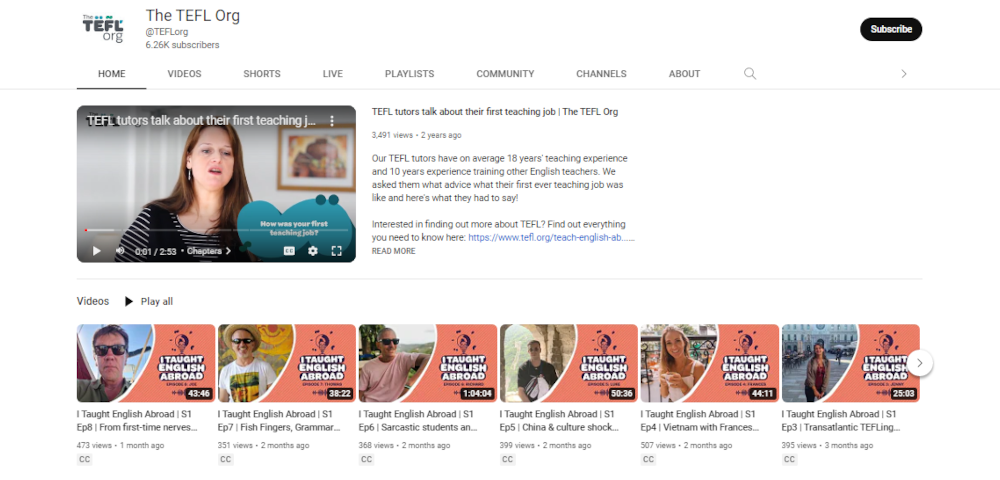 What online course platform are you using?
Shifting from Moodle in the early days, our in-house IT team built a bespoke LMS platform, which means we have much more flexibility regarding what we can deliver and the look and feel.
Do you like it?
Yes, it's a work in progress, as there are always ways to improve functionality and ensure we're at the cutting edge of advancements in learning technology.
Are there any features you wish it had?
It is labor intensive, so a lot of work goes on behind the scenes – it's not your typical off-the-shelf software that you can install and let run or call a support helpline/raise a ticket.
What made you decide to use your chosen platform over others?
Flexibility and cost – creating something that would fit our specific needs – didn't need to include features that weren't relevant to us.
What other tools do you use to run your online course business?
Google Analytics and UserTesting to monitor website behavior and tweak marketing campaigns, user experience, and accessibility.
Stripe and PayPal as payment merchants as we sell to students across the world
Slack and Zoom for staff as we're 100% remote
What books or training programs have you found useful on your journey to a successful business owner that others might find valuable too?
Good to Great by Jim Collins.
Do you have any big mistakes you've made along the way that you'd be willing to share?
Are they going into different markets when not ready? Markets behave differently in terms of expectations of training, pricing, etc.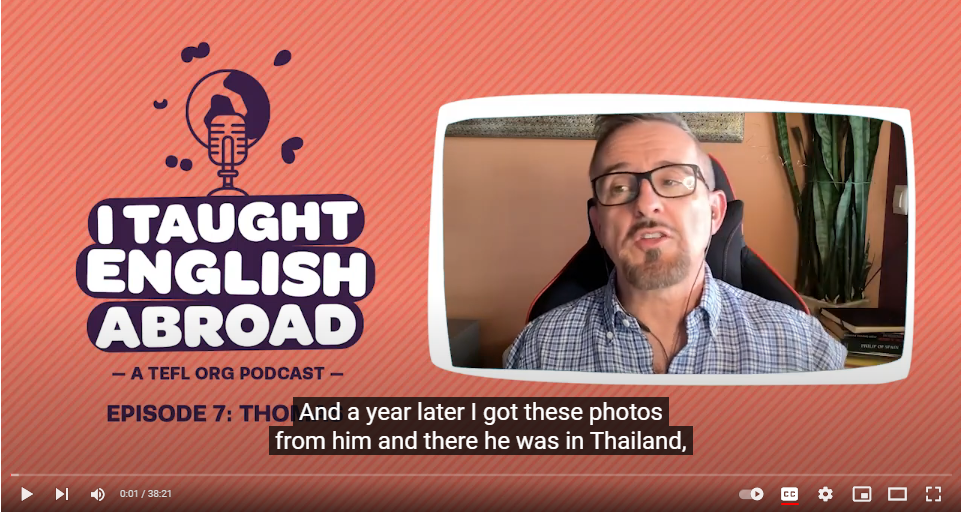 Please tell us a little about what the money you've earned from your course has done for you.
Build a business of 15 full-time employees with staff and tutors based all over the world. Reinvest in our website and team to continue revenue and market share growth.
In addition to revenue are there any numbers you would like to share?
We recorded a sales increase of 550% for our courses in the US (since 2019), leading to market share growth from 0.2% in 2017 to 22.5% in 2021. Pivoting to a virtual classroom made learning even more accessible, and international growth followed quickly. So much so that we won the Queen's Award for International Trade this year. In its 56th year, the Queen's Award for Enterprise recognizes outstanding achievement. It's the most prestigious award a UK Business can win, with Her Majesty The Queen approving the winners.
Do you have a story of a transformation from any of your clients?
We love hearing where our course graduates have gone on to teach. There have been some inspirational and life-changing stories – it's difficult to name just one.
This is also something that our course graduates find themselves in – by teaching English, they have enabled their students to study abroad, secure a job, etc.
Recently we've had lots of feedback from students who have taken our course and gone on to use their skills to help provide refugees with practical language skills as they settle in their host countries. One such student, Klaudi Lacka wrote:
"A lot of the people I taught just needed someone to listen. I would always assign some extra time at the start of each class as I wanted to be that sounding board for them and their teacher.
 "All those I've taught have expressed such gratitude, and hearing how their lessons made a difference in their lives has been incredibly rewarding and brought me so much joy. A few of them had to stop their lessons as they found out they had been accepted for a job, while one told me that she could book a doctor's appointment for the first time. I was thrilled."
Klaudia said the experience has been humbling and that The TEFL Org course helped them manage a sensitive teaching situation. "When I completed my course and became a TEFL tutor, I never thought I'd use my qualifications under these circumstances, but the experience has given me the confidence to try and help more people struggling in this terrible situation. The experience has been so fulfilling. This life-changing situation could have happened to any of us – you never know what is around the corner."
What advice do you have for people just starting out?
Don't wait until your product/course is 'perfect' to launch.
With the rapid technological change, it's best to take an iterative approach when creating your product. - Andy Healy
Click To Tweet
Embracing good and not-so-good feedback from your student base/customers is critical.
Learn more about Andy Healy of tefl.org: