How Andrew Turner Grew His IELTS Test Prep Program to 6-Figures/Year

Our content is reader supported, which means when you buy from links you click on, we may earn a commission.
---
Who: Andrew Turner
Website: englishwithanexpert.com
Course Topic: IELTS
Interesting Stats: Search traffic to over 5,000 visitors per month
Who are you and what course have you created?
We currently have 3 courses, including writing corrections and one-to-one lessons. The third offering is not our own but markets a video course on Udemy.
We will shortly be introducing group lessons. This will be a hybrid course where we drip feed evergreen video instruction to the group before a live session a few days later. The recording of the live session will then be uploaded for the group to go along with the evergreen elements as a permanent online course.
What market does your online course serve?
I run a business which helps my clients to identify and overcome specific problems that are preventing them from getting the band score they need in a high-stakes test called IELTS. IELTS tests the English and academic abilities of those taking it, and passing it significantly impacts their life opportunities.
My clients are typically professionals who need a certain score in order to work in the UK, Canada or Australia, e.g. doctors. However, I also teach English native speakers who are looking to pick up a few extra points to help them to emigrate to countries like Australia.
What makes it awesome? By helping them ace the test, I have helped reunite families separated for years, helped doctors back into work during the pandemic and helped some escape authoritarian regimes. Definitely puts a spring in my step when I get up in the morning!
Right now, we are transitioning one-to-one sessions to group-based lessons.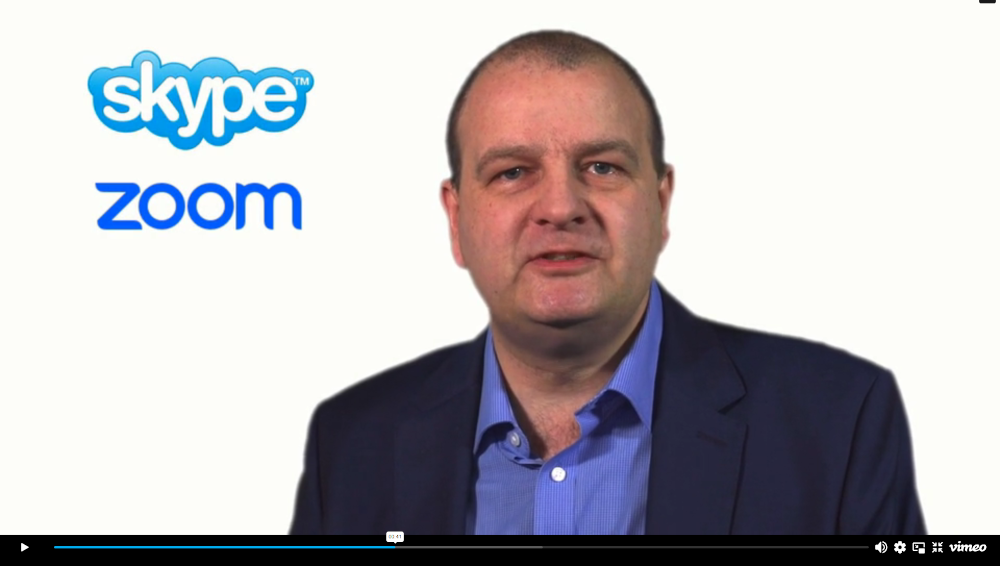 What's the biggest benefit of taking your course?
We help our clients to identify the specific areas that are holding them back so that they can progress more quickly. The IELTS test can be incredibly expensive to take, and having to repeat tests is something that some of the people we help simply cannot afford. What we can do, however, is bring them up to a point where they will pass with their required band score much more confidently.
How did you get into the market?
I've worked in the linguistics field for 26 years and developed expertise as a Language Assessment Specialist. I have worked for various exam boards, in one case as the Chief Examiner.
I developed an IELTS course for one university which was uniquely accepted by the Australian government as equivalent to obtaining the band score needed to study in Australia without the need to take the actual IELTS test. From there, it was clear that I could expand this to a private, global, market.
Why did you decide to create an online course in the first place?
We recognized that many potential clients live in places that are beyond the reach of traditional brick-and-mortar institutions.  They may also move from place to place during the time they take our courses and so being able to study online is the best option for them.
Did you have any moments of doubt before you created/launched it?
Not really – we had the expertise and decades of experience. Moving online just meant adapting what we already did to a new context.
What's your online course like?
The Udemy course that feeds other parts of our business is mainly video and conducted by screen sharing. Our new hybrid group classes will operate in a similar way except that the groups will get to practice what they learn with a tutor and receive instant feedback.
How long did it take you to create your course?
We created our website and stayed one lesson ahead of our clients, creating the course as we went. This allowed us to respond quickly to our students' needs and adapt and evolve as we went. As I have mentioned, due to our years of experience and work on creating a similar course for a university – the process of creating the course did not take that long at all!
Tell us a little about the process of launching your course and getting your first sale(s).
Launching our course was an evolution rather than a sudden event. Given our experience and reputation, we had developed a certain level of credibility and reputation in the field. We were also keen on emphasizing our unique approach.
The fact that our course was designed not just as a generic IELTS preparation program, but specifically tailored to help students identify and tackle their individual weaknesses, set us apart. - Andrew Turner
Click To Tweet
Our first sale came from a lady who needed to pass the IELTS to study in Australia.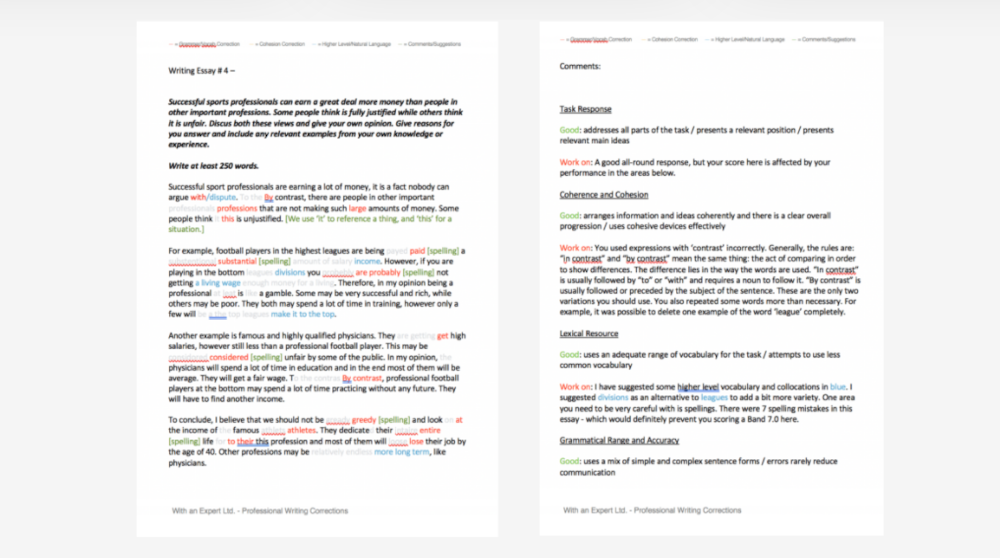 Do you have a lead magnet?
We have used a PDF called "How to Score a Band 8.0 on the IELTS test". We will shortly be replacing this with a free chapter of our #1 Amazon New Release – It's Not Rocket Science: IELTS Writing Task 2 which is a book specifically aimed at helping students with one of the hardest aspects of the IELTS test.
What's the traffic strategy that works best for you?
Just writing top quality content that is released on a regular basis. A lot of course websites can be the initial touchpoint when a student is simply researching. By having relevant and quality information released on our website regularly we can position ourselves to be that source of information. And once we have been used to answering a question, those same people are going to be much more comfortable asking us for help or purchasing one of our courses in the future.
What online course platform are you using?
As a company we only use Kajabi.
Do you like it?
Yes – it is constantly evolving to keep up with the latest developments and has many features that we do not yet use but may well need in the future as we continue with transition g our course from one-to-one to group sessions.
What made you decide to use your chosen platform over others?
It offers unlimited video uploads and since many of our courses are hybrid, we are uploading new videos on an almost daily basis. It is also widely respected and all-inclusive and very responsive so that any problems can be resolved quickly. They are constantly updating their product, for example it now has its own payment system and since Kajabi has access to all our courses it can quickly verify if a customer refund request is valid.
What other tools do you use to run your online course business?
Zoom, Audacity and ScreenFlow.
What books or training programs have you found useful on your journey to a successful business owner that others might find valuable too?
If I'm honest, there are not any that particularly spring to mind. I had a blueprint of where I wanted to go and a map on how I was going to get there, both gained from previous experience. Because I was already an expert in the field I teach, there was not really anything new for me to learn. I can imagine, however, that for some of the less experienced entrepreneurs, or those visiting unchartered territory with their new project, that there will be a myriad of various helpful resources available.
Do you have any big mistakes you've made along the way that you'd be willing to share?
In our early stages, while we were already familiar with teaching methods and curriculum development, we underestimated some technical aspects of delivering an online course. The challenge wasn't just about using Kajabi, Zoom, or other tools but in streamlining the entire student experience – from enrollment to accessing lessons, to getting feedback. Thankfully, with feedback and quick adaptations, we were able to address these issues. It was a stark reminder that content alone isn't enough; the delivery mechanism is equally crucial.

Please share some idea of revenue.
Now, our course turns over around 6 figures a year. However, it should be noted that it took a lot of time, effort and dedication to get here – even with the wealth of experience that we had!
Please tell us a little about what the money you've earned from your course has done for you.
It has meant that I have been able to relocate my family back to the UK after working abroad for many years. It also gives us the flexibility to live anywhere in the UK (or abroad again) should we wish to do so.
In addition to revenue are there any numbers you would like to share?
We managed to build our organic search traffic to over 5,000 visitors per month. The way in which we did this was in a 2 pronged approach.
We kept pushing and promoting 'sample answer' resources (which are commonly searched for and viewed by students who are engaging in self-study) as well as spotting a gap on our own site that many other competitors themselves had, a reading list.
We created a page recommending resources students could purchase for their own revision (including our own book) and this has led to many people finding our course and allowing us to help them.
What has creating your course done for you personally?
It has given me freedom of movement and enabled me to enroll my children in the best quality education. There is also the personal satisfaction which comes from helping people better themselves and improve their own quality of life which I see as a personal success.
Do you have a story of a transformation from any of your clients?
One client has succeeded in escaping persecution and gaining employment abroad simply by using their mobile phone to learn in a rural area of an authoritarian country.
One client recently won a  £110,000 scholarship to take a PhD at the University or Warwick and escaped job insecurity in the Middle East.
We also helped get a Japanese doctor, already based in the UK, back into work during the middle of the pandemic. Something they seem eternally grateful for – but we are just as grateful for them.
More recently we have been able to help some displaced by war obtain residency in Canada.
The list goes on really. How does it make us feel – it's the reason we get up in the morning.
What advice do you have for people just starting out?
Make sure you know who you are targeting and what their crisis is.
Whenever you are marketing or selling anything to anyone, the easiest way to get them interested is to show them how you're going to solve one of their problems. - Andrew Turner
Click To Tweet
With myself, this can often be an incredibly important problem in their lives, I have to convince people that their dreams of migrating or studying in another country is so much more achievable once they work with me!
Learn more about Andrew Turner of englishwithanexpert.com: