How Andrew Lawson Is Creating a New Business Offering White Label 90-Minute Training Modules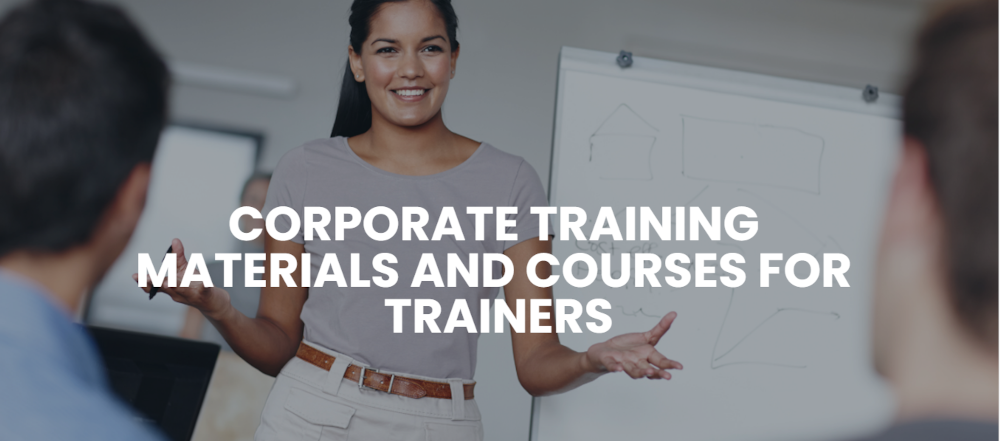 Our content is reader supported, which means when you buy from links you click on, we may earn a commission.
---
Who: Andrew Lawson
Website: justninety.com
Course Topic: Learning & Development
Interesting Stats: Average sale is $898 per transaction
Who are you and what course have you created?
My name is Andrew Lawson, and I am the founder of Just Ninety. It is my passion to help trainers and learning and development (L&D) professionals to shorten the design time for course creation by providing pre-designed 90-minute training modules. These white-label training courses can be rebranded as their own within a matter of minutes, which represents a huge time and cost saving for trainers and L&D professionals alike.
What market does your online course serve?
Just Ninety provides pre-designed training materials for trainers and L&D professionals. This market includes other trainers and business owners, and L&D professionals working within corporates, government, universities, and non-profit organizations.
The courses focus on the human skills needed for the digital age. Topics include: emotional intelligence at work, mindset for success, leading change, influencing others, ruthless prioritization and over 20 other topics.
What's the biggest benefit of taking your course?
The pre-designed 90-minute training modules by Just Ninety have several main benefits.
Time saving. Trainers can download courses, which saves time on designing courses. The courses can then be rebranded as their own within minutes, and then delivered to participants.
More cost-effective. Courses can be purchased at a fraction of the cost compared to designing the course yourself. In fact, research by the eLearning Industry found that the average cost of pre-written courseware is 60% less than the cost of custom-made course materials.
Improved learner engagement. All our courses are built on the AGES model, a neuroscience-based approach for optimal learning. Plus, research backs that the 90-minutes format is ideal for the maximum period of focus for the brain.
Broader offering. Our course library allows trainers to offer more courses, which benefits them and those they serve.
How did you get into the market?
My other company is a training business, and the idea came from some hard lessons learned during COVID. At the time a six-month pipeline of work got cancelled over a two-day period. I remember taking phone call after phone call from clients saying, "we're going to cancel. The nation is going into lockdown, so we're not going to run face-to-face training".
After two days of taking these calls, and some reflection over the weekend, it was time to counter what they were saying with "we're going to run those face-to-face training modules online on any platform you want, and we'll redesign them for free". So, I put that before them, and about half came back straight away while others trickled in over time.
What I learned quickly, from the team and other trainers, was that people were not prepared for this way of doing business.
People didn't know how to design for the online space in a way that got participants engaged. Many were trying to take these day-long programs they had been running in a face-to-face environment and replicate them on Zoom. It just didn't work! Online learning requires a different approach that keeps participants actively engaged through actions every few minutes. And this is the reason the 90-minute format works so well, because it aligns with the maximum span of focus for the brain.
So, after seeing a lot of other trainers struggling to adjust to working online, I committed to creating a framework for running live online training and set about to systemize the approach. - Andrew Lawson
Click To Tweet
And we got a lot of amazing feedback. People were saying it was "the best online training they'd ever attended", which was fantastic. But then the health scare came.
After a previous cancer diagnosis, I had been clear for five years. And then, three times over a 12-month period, they found that the cancer had come back. News like that can really knock you around!
Clearly the way I had been working wasn't working for me anymore. So, I wanted to create something different – something systemized and product based. I wanted to shift the paradigm from leveraging time for money, which is what I'd always done in the past. So, for me, that meant launching Just Ninety as a courseware business, providing pre-designed 90-minute training modules for trainers and L&D professionals.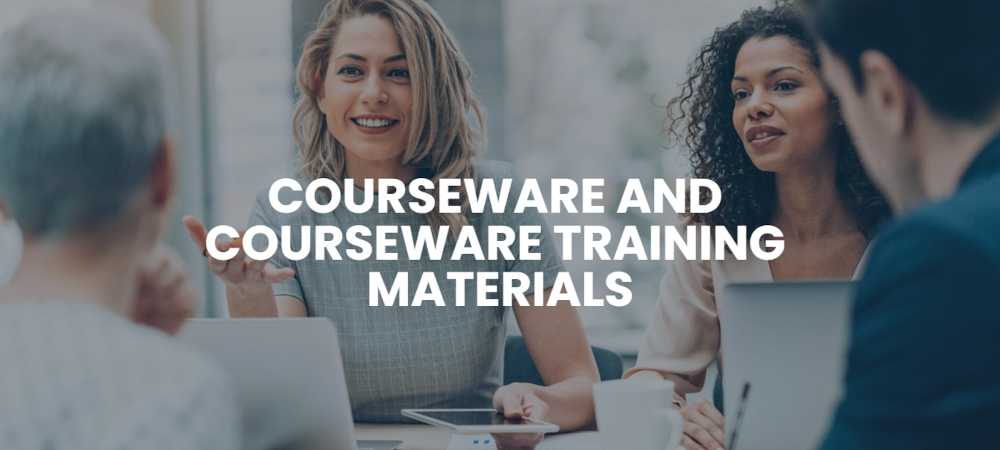 Why did you decide to create an online course in the first place?
The whole COVID experience combined with the health news were major factors for launching Just Ninety.
Prior to launch the business, I surveyed a group of trainers, and I was shocked to learn that 50% do not recover the cost of course design in their client proposals. Therefore, it became my passion to help other trainers, escape from the lengthy front-end work of course design.
Our training materials help trainers to reclaim their time on designing training courses, which allows them to deliver more courses and increase revenue, or create more time to pursue other interests. - Andrew Lawson
Click To Tweet
Did you have any moments of doubt before you created/launched it?
Absolutely! I felt confident about the courses, but I had no experience and felt out of my depth with marketing and building a product-based business.
It was really a matter of stepping out of the comfort zone and trying different approaches. There was plenty of trial and error, and lots of learning along the way. The goal was to get in front of trainers and L&D professionals, so it was about discovering the right avenues for that.
What's your online course like?
They courses are white-label PowerPoint files, which are inclusive of ice-breaker activities, workshop exercises, and trainer notes.
All courses:
Start with engaging ice-breaker activities to provide a hook for learners.
Have great "how to" methods and focus how to apply the skills and approaches in the real world.
Have trainer notes with question prompts, talking points, activities and debrief instructions, to boost the overall effectiveness of the training.
How long did it take you to create your course?
Each 90-minute course takes 1 to 1.5 days to build fully. This includes a high-level plan, research, building the PowerPoint template so that the materials can be rebranded quickly, building the course structure, selection of icebreakers and other workshop activities, selection of images, and writing of trainer notes. The process is quite involved as you are building a fully systemized and ready to go product.
Tell us a little about the process of launching your course and getting your first sale(s).
I engaged a marketing company to help identify the target audience, potential key content messages, and to create a 30-day launch plan. The launch involves three parts.
Part 1 involved building the sales funnel. This had several elements including creating an opt-in gift, email sequences, and appointment offers.
Part 2 was about filling the funnel via two primary tactics: a LinkedIn campaign with the opt-in gift and appointment offer, and emailing other professional trainers within my network.
Part 3 involved building the website and search engine optimization (SEO). The initial website was created in Thinkific, a well-known course creator platform. However, I later switched to Squarespace, as it was more user-friendly and gave greater customization.
A lot of the early sales came from people I knew, i.e. other trainers. And then there were other colleagues and people I connected with on LinkedIn who enquired about Just Ninety.
Do you have a lead magnet?
Initially, I ran some campaigns where people would opt-in for a downloadable free guide, and they provided their contact details in return. Some leads came from that approach. Once inside the sales funnel, these leads received emails and were offered appointments. However, those leads didn't convert into phone bookings. So, the second part of the sales funnel didn't work for my clientele.
I am about to introduce a sample course for download on the website, to show case the product for potential customers.
What's the traffic strategy that works best for you?
LinkedIn campaigns proved to be the best for lead generation. $390 spent in advertising gained 12,879 impressions and 85 landing page opt-ins, with an average click through rate of 0.66% and an acquisition cost per lead of $4.59. That was all from three short campaigns.
Hike SEO has really helped web traffic. In the last 90-days the website has had 6,100 views. Of that web traffic, 38% came from the United States, 35% came from the United Kingdom, 20% from Australia. The remaining 7% came from India, Canada, Ireland, and New Zealand.
What online course platform are you using?
I don't use a course platform specifically, as I am selling white-label training courses. However, the initial website was created in Thinkific, a well-known course creator platform.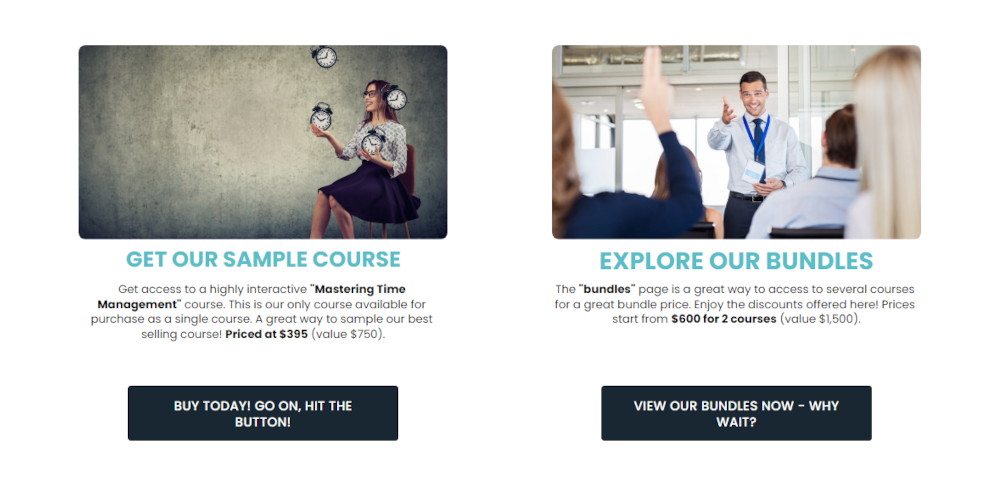 Do you like it?
Whilst I did enjoy building the original website in Thinkific, it had several limitations for an SEO point of view. So, I jumped across to a new Squarespace website, and I am loving that platform. It's very user-friendly, has all sorts of SEO tools, and it allows me to make a lot of modifications. So, overall Squarespace provides greater functionality and customization for a lower price point.
Are there any features you wish it had?
So far, I am very happy with Squarespace.
What made you decide to use your chosen platform over others?
For me, it was about greater customization. Thinkific has a "box like" look and feel, and you had to hire an expert if you wanted to create changes beyond the templates provided. Squarespace, on the other hand, had better customization of the look and feel, and I could undertake more of changes myself. So, having a user-friendly platform was also important.
What other tools do you use to run your online course business?
LinkedIn has been great for finding the right people in the right markets. And that platform has really helped grow the number of trainers and L&D professional in my network. - Andrew Lawson
Click To Tweet
I use Hike SEO, an SEO-based company in the UK, for all things SEO. I like using them as I can use their suggestions and action those myself, and there is also more advanced actions that Hike SEO do at their end.
Hotjar is great for viewing heatmaps and recordings of your website. This provides valuable insights on which part of your website resonate with potential customers, and which don't.
Chat GPT is helpful for content creation of blog posts.
What books or training programs have you found useful on your journey to a successful business owner that others might find valuable too?
Essentialism changed my mindset from aiming to get more done in less time (the old way), to getting less done and only focusing on the right things. It helped me to make better choices around channeling my time, energy, and effort towards the goals and activities that really matter most. A highly recommended read!
Do you have any big mistakes you've made along the way that you'd be willing to share?
One challenge was trying to get the right business support, so I could market Just Ninety.
I approached a marketing company based on a personal recommendation and parted with about $15,000. This involved creating marketing plans and building a sales funnel system.
Part of the method worked, and we were able to get some leads. But those leads didn't convert into appointment bookings. So, the second part of the method didn't work for my clientele. This issue was raised this with them numerous times along the way, and inevitably, the lack of results meant ending the relationship.
I viewed the experience in many ways as a mistake because $15,000 was invested for zero return. Certainly, an expensive lesson learned along the way!
Right now, I am searching for a digital agency to work with.
Please share some idea of revenue.
My start-up costs were $17,160 in total and I made $4,500 revenue in the first 30-days, so that was a promising start.
Sales have ticked along, and the average sale is $898 per transaction, and 100% of these have come through the website.
Please tell us a little about what the money you've earned from your course has done for you.
So far, the business has provided some income on the side. Going forward I am keen to hire a digital agency to help grow website traffic and sales. And then I would love to hire course creators to continue to build the course library for trainers.
In addition to revenue are there any numbers you would like to share?
To date, the lead generation costs have been $390 in total. This spend has generated 85 leads, with a cost per lead of $4.59.
In the last 90-days the website has had 6,100 views and 93% of those views came from the United States, the United Kingdom, and Australia.
The average engagement time on the website is 1 minute and 18 seconds, and I think there is more room for improvement.
Email open rates range between 70% and 88%, which indicates an engaged audience.
What has creating your course done for you personally?
I feel really pleased to have launched another business, my third. It is a product-based business compared to past businesses which were service based, so I have enjoyed the challenge and learning curve. - Andrew Lawson
Click To Tweet
I am excited about the plans I have for the future and the sense of accomplishment to date.
Do you have a story of a transformation from any of your clients?
Several clients have used our courseware to increase their training offering, which was one of my goals in helping others. Other clients also offer the training courses as part of their coaching packages, so that is a value-add to their business.
What advice do you have for people just starting out?
The first thing I'd say is that you're going to have lots of ideas along the way. I know I did. Some of them will stick with you longer than others, and that's usually a sign that you should probably go with that one and follow your instincts.
The second thing is that you've got to use your courage and step forward. Stepping into the unknown can make you feel vulnerable, particularly with zero customers on board. But you've got to dig deep and make yourself known to your customers. Keep at it, grit is a skill.
Don't allow yourself to be paralyzed and stall on the launch. I think it's better to launch and then test what works along the way. You go down one path, and you test and measure. And then you go down a different path, and you ask yourself, which of these got better results and why? And you keep iterating as you go.
Protect the asset - that's you! Take it from someone that needed a health scare to teach them the value of that. Find your routines for sleep, exercise, nutrition, and relaxation. - Andrew Lawson
Click To Tweet
Surround yourself with the right support. For me that is family, friends, and business colleagues.
Learn more about Andrew Lawson of justninety.com: