How Alex Evans Started an AI for Medical Writing Course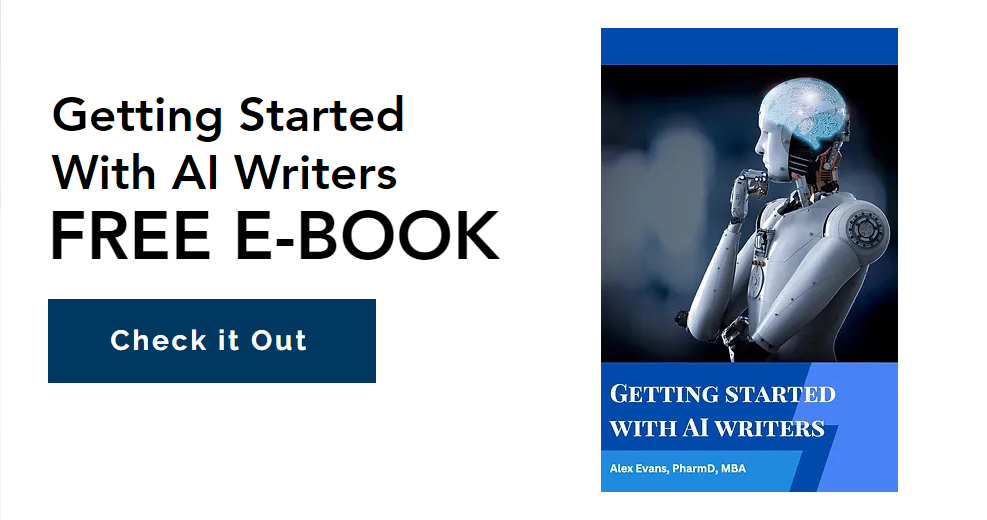 Our content is reader supported, which means when you buy from links you click on, we may earn a commission.
---
Who: Alex Evans, PharmD, MBA
Website: pharmcompliance.com
Course Topic: Medical Writing
Interesting Stats: $1,250 in sales in the first 4 days.
Who are you and what course have you created?
I am a pharmacist, but got into medical writing in 2016. When I was in pharmacy school I never heard of medical writing, and never pictured doing anything other than practicing community pharmacy.
I had written peer-reviewed papers and of course had never been paid for writing them, and although I knew someone wrote continuing education and web articles (after all, I read them), I naively assumed the authors were pharmacy school faculty doing it as part of their job or to improve their chances of getting tenure.
On a whim, I decided to write to Drug Topics and pitch an article idea to them, never expecting to be paid. When they offered me money, I realized there was an opportunity there. From that point, I began writing mostly as a hobby/side gig, making a few hundred dollars per month. In 2018, I decided to take the business seriously. By 2019 I had built the business up enough that I felt comfortable asking my boss to go part time. In 2022, I moved to Japan, left my pharmacy job, and am now making a living solely with my medical writing business.
In August, I launched my course AI in Medical Writing to teach other medical writers how to make the most of AI.
What market does your online course serve?
I firmly believe the field of medical writing will quickly evolve to where medical writers must know how to use AI writers, just like they use numerous other tools. I'm not just a medical writer; I'm a medical prompt engineer. And to be competitive, other medical writers will also need to become prompt engineers.
My course is divided into the following major sections:
AI Writing Tools: Learn about the most common types of AI writers and some other tools that are especially helpful in medical communications.
The Fundamentals: Use AI to research topics, write intros and conclusions, create titles and headers, get your references done, and outline an article.
Limitations: Briefly learn about possible limitations of AI.
Use Cases: In this part, I create numerous types of products for the student, using solely screenshots so they can see exactly how it's done. I write web articles, continuing education, clinical trial summaries, and more.
AI and the Job Search: Use AI to write cover letters, pitch editors, and even find companies that hire medical writers.

What's the biggest benefit of taking your course?
The biggest benefits of learning to use AI writers are:
Writing faster: I can often write a high-quality article in half the time it used to take me, because the AI writer is giving me the first draft.
Write better: AI writers often 'think' of things I might have missed about the subject. Between the AI writer and my second-check and referencing, I'm able to produce a more comprehensive article than I otherwise would have.
Gain job skills: Medical writers are going to need to know how to use AI writers. Just like they needed to learn tools like PubMed, referencing software, and if you go far enough back a computer, medical writers of the future will be using AI every day. These skills can help you immensely if you have your own business; if you're employed, they can help you stand out among the crowd.
How did you get into the market?
When ChatGPT hit the world by storm earlier this year, I was blown away by what it could do. I read posts from numerous other medical writers giving every reason under the sun why AI could never be used in medical writing, but I knew better. I honestly think most writers in any industry were, or even are, scared of losing their jobs. But like any disrupting technology, it also gives you an enormous opportunity.
I went full-force into learning how to use AI writers so I could complete my work faster. I own my own business, so finishing faster either means I can earn more money or get more time off – both of which I'm OK with!
Why did you decide to create an online course in the first place?
In 2020 I created an online medical writing course that became the top-selling course in the subject on Udemy. I created that course mostly because I was receiving so many questions and requests from aspiring medical writers through email or LinkedIn. Questions like "where do I find work?", "how do. I become a medical writer?", and "how much should I charge?" By creating a comprehensive course, I could give them so much more knowledge than I could ever have given anyone individually. - Alex Evans Click To Tweet
This course grew out of seeing posts from medical writers on LinkedIn about AI. Here again, there were a lot of questions, tips that felt too simplistic to be helpful, and misunderstandings about what AI can actually do.
I had been using AI heavily for 5-6 months at that point and had hours and hours of experience, had been forced to troubleshoot bad output, had learned from others what they are doing with AI, and had generally gone full force into it. Because of that, I felt like I had a lot to offer other medical writers.
To my knowledge, this is the first comprehensive course teaching how to use AI writers specifically for medical and life sciences writing. My hope is to certify these writers and begin to show employers how valuable this skill is to their business.

Did you have any moments of doubt before you created/launched it?
With anything, it's always hard to feel like, or "know" that you are an expert in the subject. With my first course, for example, I had honestly never even considered that I might be experienced or an expert in anything related to medical writing until the questions started coming in. I was just figuring it out on my own – how to find work, how to get the work, how to keep editors happy – and just trying to build my freelancing business. My writing abilities didn't come from a medical writing course, but rather from my high school English teacher (thank you Mrs. Noel!)
The same could be true for this course. AI is so new that it is basically the wild west right now. There are no trained "experts" in using AI, because there is no training. This is the infant stages of the technology, where lots of companies, and people, are innovating. The tool is out there, and now it's up to us to figure out how to make the most out of it.
I hope to help build the library of training with this course. It doesn't mean that I'm an expert in all aspects of AI, even in the medical writing field – that's far too vast of a field to be an expert in. But I know my corner of it, including how to produce continuing education, web articles, clinical trial summaries, and many other types of products that medical writers commonly get hired to create.
What's your online course like?
My course teaches almost exclusively from screenshots of my computer. I don't want to give writers PowerPoint presentations, because I want them to see exactly what I'm doing to get the output.
Another key part of the course is that I did not rerecord the lecture when I got an output I didn't like. Instead, I left the camera running while I went back and adjusted my prompt until I got a better output. It's completely unrealistic to get a great output 100% of the time, so by teaching this way I'm able to help other medical writers learn how to troubleshoot their own prompts.
How long did it take you to create your course?
Like all online courses, it takes a lot of work. I can't say exactly, because I created it over the course of about a month. There is also a lot of work that goes into setting the course up and promoting it.
I began with a rough outline of the course, including what sections it would be divided into and the subjects of most of the lectures. From there, I set up a folder in my Google Drive and a Sheets to organize the course material and link to each video as it was uploaded. After that, it was a matter of just going through each lecture and getting it done.
Tell us a little about the process of launching your course and getting your first sale(s).
While my first course has been successful on Udemy, the platform severely undervalues all courses. So for this course, I wanted to launch it independently. I partnered up with Chris Riley, who owns Pharmacists.org. We've worked on a number of projects together and it seemed like a natural fit. He has been a critical partner in getting the landing page right, setting up payment, setting up the affiliate system, and promoting the course.
When we launched, we did a pre-order promotion of $100 off. We got 5 sales in just 3 days, or $1,250 – a figure I had never seen with Udemy!
Do you have a lead magnet?
Yes I sure do. I have a free e-book to help medical writers get started with AI writers. It offers some helpful tips in prompting and also links to a variety of AI writers so they start practicing. You can download it here.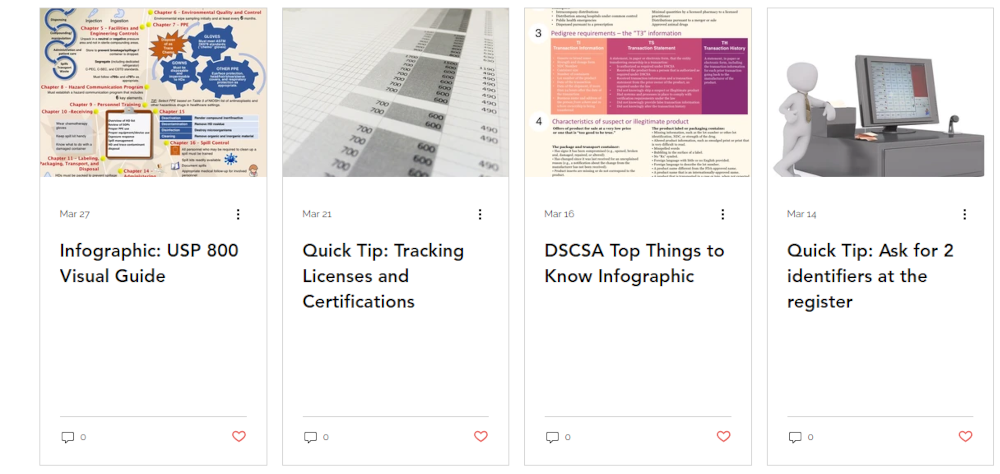 What's the traffic strategy that works best for you?
LinkedIn is a great strategy for me. As I've mentioned I have already had numerous medical writers connect with me, follow me, etc. They have taken my Udemy course or just read an article I wrote and want to know how to get started. It's a free, targeted audience, and an audience I can actually give value to.
I also own PharmCompliance.com and sent out promotions to that email list. I also use YouTube and of course the e-book to get to know writers interested in the topic.
What online course platform are you using?
We built it out manually for now on WordPress, but will likely get LearnDash in the near future.
Do you like it?
I have a couple of other sites, including a travel site, and use WordPress for many of them. So WordPress is very comfortable for me.
Are there any features you wish it had?
WordPress does give a level of customization that no other platform can give, even though it's a steeper learning curve.
What made you decide to use your chosen platform over others?
For me, the primary decision was being able to work with Pharmacists.org on course promotion. Ultimately, that matters more than the specific platform being used. That's because you need to get connected with people interested in the course.
What other tools do you use to run your online course business?
We connect to WooCommerce, Stripe, and a variety of other plugins to put the course together. In addition to that, we have an affiliate program through EverFlow. That allows us to reward people for referrals (currently $50 per course sale). We can provide them support, like banner ads and their own dashboard to track their earnings.
It's not a setup that is for beginners, but it also doesn't cost anything beyond what Chris is already using for the website as a whole.
What books or training programs have you found useful on your journey to a successful business owner that others might find valuable too?
I honestly just did it. And that's what I encourage medical writers to do too. Don't get caught up too much in learning. It sounds odd coming from a course instructor, but both of my medical writing courses are focused on getting your business up and running and getting you writing. It is not focused on numerous details and technical aspects of writing. You can learn that as you go along, whether it be online or from your editors.
Do you have any big mistakes you've made along the way that you'd be willing to share?
I wish I had not given so much information away on my Udemy course. This was partially from not having the confidence I could sell the course at a fair price. I would encourage other course creators not to use platforms like Udemy for lengthy courses. Instead, have confidence in the knowledge you are providing to others.
The best strategy is to offer a short course on Udemy (1-2 hours), link to a page with a free resource in exchange for an email, and then offer those students your full course, at a fair price. - Alex Evans
Click To Tweet

Please share some idea of revenue.
We ran a pre-order campaign prior to launching the course and got $1,250 in sales in the first 4 days.
Please tell us a little about what the money you've earned from your course has done for you.
My goal with this course is to continue to build a good base of income from a business I fully own. I've been very successful as a freelance writer and have been capable of earning $1,000 in one day writing. However, like all freelancers I also have work/companies come and go. I have feast and famine phases and spend a fair amount of time responding to emails, pitching, and invoicing.
While I plan on continuing with medical writing, my hope is to be able to have a true asset, that I own, that allows me to diversify away from solely freelancing. - Alex Evans
Click To Tweet
What has creating your course done for you personally?
I think professionally it will help me establish myself as an authority in AI writing. In my opinion, AI is the future of all writing, including medical writing. There isn't currently a foreseeable future where a writer wouldn't be needed at all. We still need someone to edit and review the content. However, I think more and more companies are going to want writers who know how to prompt AI to get a good first draft, and are going to expect this skill from any employee.
Learn more about Alex Evans of pharmcompliance.com: