How Adrienne Johnston Started Her Presentation Designer Course and Grows it Profitably with Paid Ads

Our content is reader supported, which means when you buy from links you click on, we may earn a commission.
---
Who: Adrienne Johnston
Website: adriennejohnston.com
Course Topic: Graphic Designers
Interesting Stats: 4.5x return on ad spend
What market does your online course serve?
Six-Figure Presentation Designer helps freelance graphic designers scale their design business so they can earn more while working less in the untapped niche of presentation design.
What's the biggest benefit of taking your course?
Our students are able to streamline their businesses and become experts in presentation design so they can charge higher rates while working less. This enables them to live the lifestyle they desire – from hitting the golf course to painting to volunteering, our students are able to live their best lives thanks to our course content, support, and community.
How did you get into the market?
I was a typical hustling freelance graphic designer struggling to make ends meet while working ridiculous hours. I knew that I needed to optimize my operations to charge expert rates and deliver work faster. When I looked at all the projects I was working on, presentations were the least competitive and had the highest budgets. I built Six-Figure Presentation Designer because it's the course I wish I'd had when I realized I wanted to focus on presentation design. Instead of having to figure it all out on their own, our students are able to execute without all the trial and error and achieve their goals much more quickly than I did.
Why did you decide to create an online course in the first place?
Because I optimized my website for search engine traffic, not only do I have a lot of clients reach out to me, but peers as well. Many of those peers began to ask for mentorship and support on their journey. Over time, all those one-on-one relationships started to become difficult to manage, and I knew I needed a better system to ensure I was really able to support my peers and ensure they reached their goals. From that necessity, the course was born!
Did you have any moments of doubt before you created/launched it?
Absolutely! I'd had an outline of the course content for years without taking action on it. What I struggled with was who wanted to buy the course and was the market too small to make it worthwhile.
If so what made you turn it around and do it anyway?
With some consulting expertise from a course marketing genius, I was able to get clarity around my ideal client, and that enabled me to structure and market the course effectively. That bit of consulting really gave me the clarity I needed to go full steam ahead!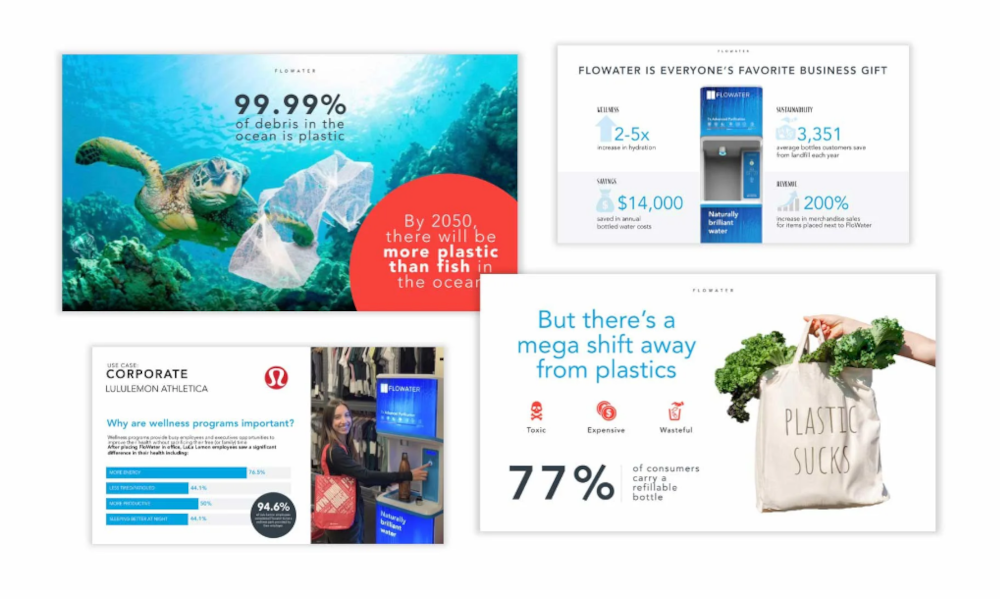 What's your online course like?
Because we're teaching Marketing, Operations, and PowerPoint itself to our students, we have a lot of presentations included in our presentation, but also a lot of live-screen recordings in PowerPoint building slides and teaching the tool.
How long did it take you to create your course?
I'd had a course outline for years, but when I finally got clarity on my offer, it took about 4-5 months to record all the content, get the funnel together and have my first launch. I did hire a Facebook ads manager who specialized in course launches to provide support since I had a tiny audience. That was instrumental in getting momentum and having some accountability to keep recording those videos.
Tell us a little about the process of launching your course and getting your first sale(s).
I hired the Facebook ads manager, and we ran ads for a live webinar about ten days prior to the event. We had 700 registrations, 300 attendees, and 12-course purchases from that first launch. - Adrienne Johnston
Click To Tweet
Our ad spend was $2,600, and the revenue was $12,000, so we had a very nice return on that investment. Many people shy away from paid ads, but they really helped me validate my offer, and back in 2020, when I launched, the cost was very low and the return very high!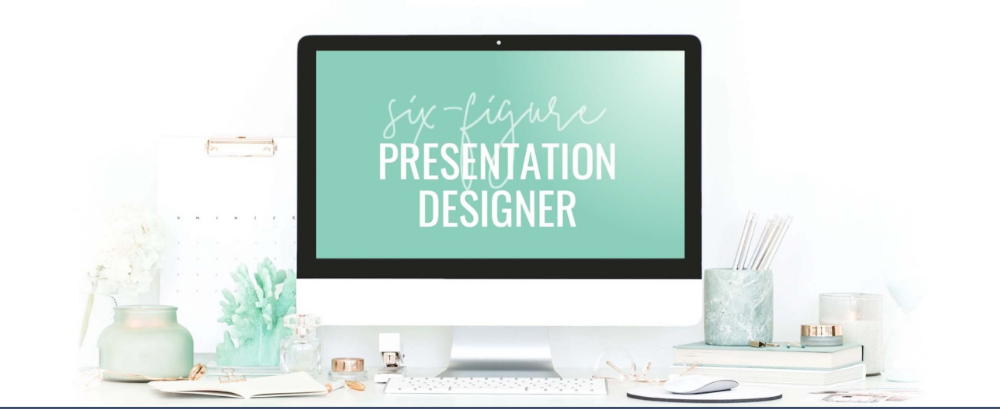 Do you have a lead magnet?
We have some lead magnets but find that the direct-to-webinar approach converts better in the long run. As a result, we've always prioritized the webinar over lead magnets.
What's the traffic strategy that works best for you?
Our initial traffic strategy was Facebook and Instagram ads with a 4.5x return on ad spend. We've tried TikTok and LinkedIn but never gotten any traction on those platforms. As Facebook ads have gotten more expensive (our cost of customer acquisition has tripled) and we have an Operations Manager, we are expanding into organic strategies like guesting on podcasts and hosting a summit. We'll keep you posted as we learn more about how those perform and the effect of combining multiple strategies to scale.
What online course platform are you using?
We are using Kajabi.
Do you like it?
While we supplement Kajabi with Easy Webinar and Active Campaign, we really love it.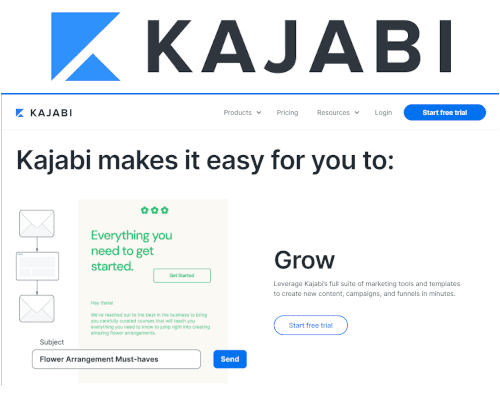 Kajabi is the All-In-One Course Platform
Kajabi is one of the top online course platforms used by successful course creators interviewed on coursemethod.com. Kajabi includes email marketing and other tools that make it easy to run your entire business from their platform.
Price Range: $149 to $399/month
Most Popular Plan: Growth Plan at $199/month
Annual Discount: Yes, take 20% off!
Free Trial: Get a 14-day free trial (credit card required)
*Our content is reader supported, which means when you buy from links you click on, we may earn a commission.
Are there any features you wish it had?
It would be great if it had more advanced features around the webinar, like Easy Webinar, that tracks actual views. We'd also love it if it had more complex automation around email marketing like ActiveCampaign. But, for now, we can integrate the software we need in with it, and that works well.
What made you decide to use your chosen platform over others?
My only requirement for our platform had a mobile app. As a busy mom, I watch course videos on my phone on the go, so I wanted to be able to provide an option that handled that well for my students. I have found programs using the WordPress plugins to be less intuitive (more clicks, not great navigation), and they don't have mobile apps that allow you to download content and watch it on the go.
What other tools do you use to run your online course business?
Easy Webinar, ActiveCampaign, Deadline Funnel, Stripe, Zoom for weekly Q&A sessions, and Loom for answering complex student questions.

What books or training programs have you found useful on your journey to a successful business owner that others might find valuable too?
I adore Caitlin Bacher's Scale with Success program. It was the first big investment I made in my course business, and it fits me perfectly. It was highly focused on action and data, and I felt like I had accomplished a lot. I've taken a few other course training/high-end programs and find that they are very content-focused, but it's not necessarily structured in the action-biased way that Caitlin's program is, so it was harder to get started, and I never felt like I was accomplishing as much or that it was worth the investment in the way that Scale with Success was.
Do you have any big mistakes you've made along the way that you'd be willing to share?
I wish I'd had the time to invest in organic strategies sooner. I mistakenly took for granted that Facebook's low ad costs would stay that way.
Please share some idea of revenue.
My course makes a consistent $90k/year. I think it's important to talk about the expenses and net income though. All of the expenses of running the course add up. Between an Operations Manager, Ads Manager, all the software, and ad spend, we spent $50k this year, meaning we only profited $40k from the course – which takes a lot of time.
To be clear, the goal is to scale revenue without fundamentally increasing expenses in 2023, and this year was an investment year. But I do think it's important for people to have realistic expectations when they see those top-line revenue numbers that a lot goes into marketing and delivery of a course.
Please tell us a little about what the money you've earned from your course has done for you.
The course has allowed me to increase my total revenue in a way that feels more meaningful and impactful than my freelance revenue. - Adrienne Johnston
Click To Tweet
The extra income means we can save for retirement, take nice vacations and help out our friends and family financially without stress.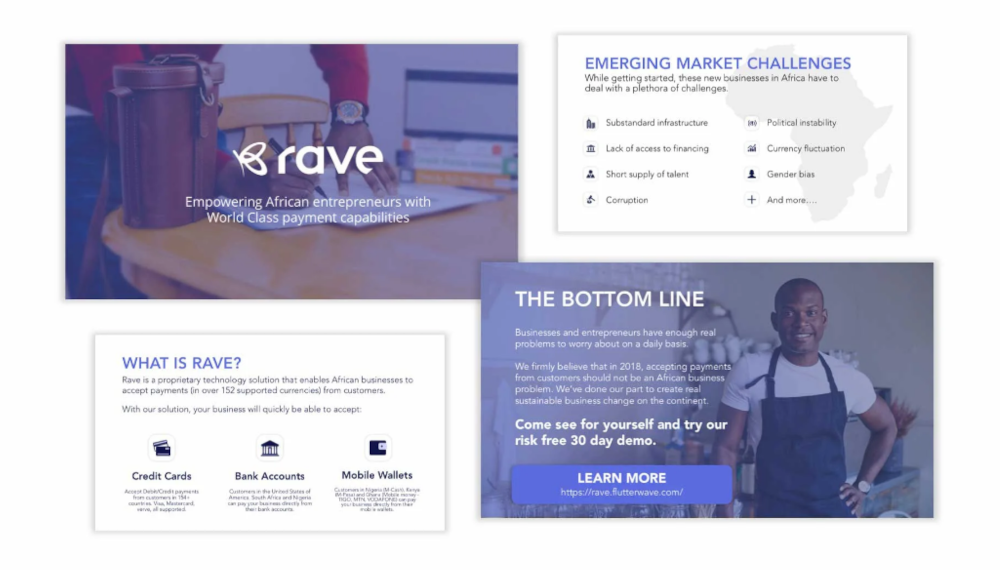 In addition to revenue are there any numbers you would like to share?
I'd be happy to share our funnel numbers if it helps others!
Our webinar registration page has a 20% conversion rate. We have a 41% webinar attendance rate and a 4.15% sales conversion rate on the webinar.
One of the strategies we used to improve our sales conversion from 2.5 to 4.15% was to offer a 12-month payment plan. While many people are hesitant to do this for fear of dropouts, that has not been our experience, and we like that we can make the program more affordable for people who want to improve their businesses.
What has creating your course done for you personally?
I definitely feel more confident, but because I felt stuck for such a long time (in a full-time job and with an unsuccessful freelance business), the impact I have made helping my students change their circumstances feels so impactful. I know I'm adding more good to the world and helping people live better lives.
Do you have a story of a transformation from any of your clients?
On Thanksgiving, one of my students posted in our student community how thankful he was to have found our program and how it's changed his life and self-confidence. His family had modest means, and when he moved to the US, he didn't feel like he fit in. He taught himself design and worked hard but still struggled to feel like he belonged. Over the years of building his presentation design business, he's been able to quit his full-time job, work fewer hours, and take up golfing, where he's met amazing friends and community.
The impact that finding your unique groove and being able to excel at it can have on a person's whole life is huge. I'm not just helping my students build their dream business – but the business that supports their dream life. It's hugely impactful, and I'm proud to be a part of it.
What advice do you have for people just starting out?
Just get started! You'll figure it out as you go, but daydreaming won't get you anywhere.
Don't be afraid to fail because you're going to. All that matters is that you learn from that part of the journey and keep moving forward. - Adrienne Johnston
Click To Tweet
Learn more about Adrienne Johnston of adriennejohnston.com: