How Adam Shlomi of SoFlo SAT Tutoring Brings in $15K/Month After Only 6 Months of Business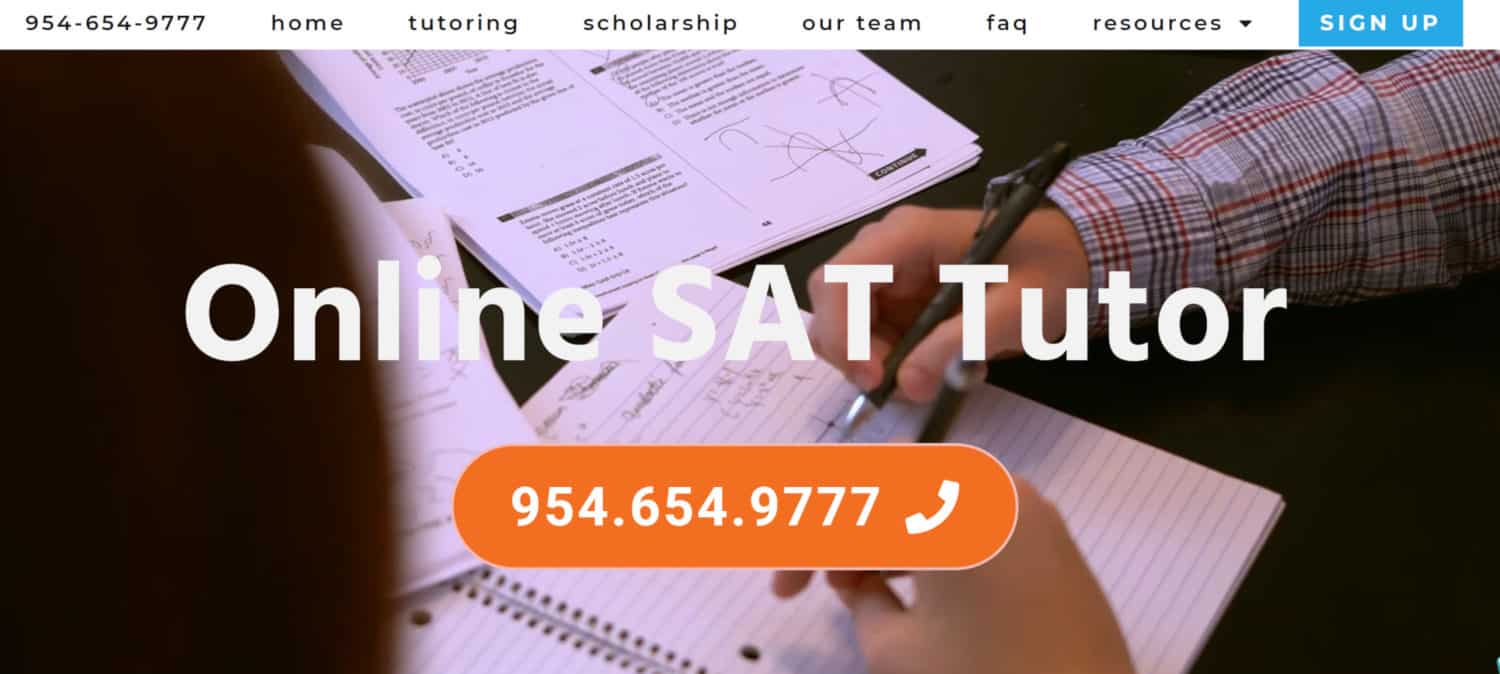 Our content is reader supported, which means when you buy from links you click on, we may earn a commission.
---
Who are you and what course have you created?
Hey everyone! My name is Adam Shlomi and I am a 22-year-old senior at Georgetown University from South Florida. I am the founder of SoFlo SAT Tutoring, an online SAT/ACT tutoring company that provides exceptional test prep to students across the country.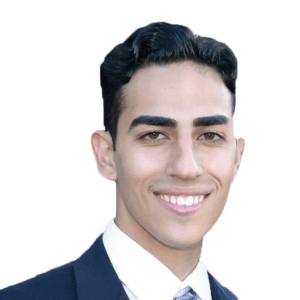 What market does your online platform serve?
SoFlo started off as an in-person SAT tutoring company in South Florida, a less competitive local market before we transitioned to online SAT Prep. We now serve high school students all over the country (and last week we signed up a student from Malaysia!) and provide them with personalized test prep for the ACT and the SAT. Our tutors come from top schools like the University of Pennsylvania, Georgetown, and Johns Hopkins. The SoFlo Method focuses on assessing each students' strengths and weaknesses with a free diagnostic test and then tailoring our tutoring and their coursework to those needs.
What's the biggest benefit of taking your course?
SoFlo is the best bang for your buck online SAT tutoring course on the market. After 10 tutoring sessions, our students on average improve their SAT score by 110 points. At a rate of $60/hr, the service we provide and the results our students see come at a more affordable rate than in-person group classes.
How did you get into the market?
I started this business in my bedroom almost a year ago while I was recovering from ankle surgery. Due to my surgery, I couldn't walk for 6 months and SoFlo gave me the motivation to get up in the morning.
I had spent significant time working for other tutoring companies and cutting my teeth/learning how the industry works during my teen years. I first started tutoring when I was 15 when I was hired by College Experts, a local test prep center in Davie, Florida.
My first student was three years older than me, and I spent our first session teaching him how to use his calculator rather than trying to explain any complicated formulas. Being a student myself, I was able to bring a student's perspective to tutoring.
I worked for College Experts until my senior year of high school when I began tutoring on my own and finding clients on Craigslist. As a freshman at Georgetown, I began working for CollegeVine, one of the leaders in the online tutoring sphere. All of my prior experience in tutoring and my passion for helping students learn led me to give my own tutoring company a shot.

Why did you decide to create an online SAT platform in the first place?
When I was working at CollegeVine, I saw just how effective online tutoring can be for reaching a larger audience in a rapidly digitizing world. I learned methods and strategies for effective online tutoring, and maybe more importantly, I learned about what doesn't work with online tutoring. All of this inspired me to push SoFlo's local model in Florida into an online platform where it could reach more customers.
Did you have any moments of doubt before you created/launched it?
In my junior year of college, I suffered a horrible ankle injury while camping with friends in West Virginia and was forced to return to South Florida for surgery because of my health insurance policy. I was unable to put any pressure on my leg and my future was in doubt as doctors suggested I might never walk again. Due to my injury, I had to do some soul-searching and committed myself to a positive mindset and working every day to improve my physical health.
I always need to be working on a project because I'm the kind of person who can't sit still. Without classes, I used the extra time I was afforded to begin taking SAT tutoring seriously. I built a website, established a legal company, and marketed the business to friends & family. Thus, SoFlo SAT Tutoring was born. I want to thank a lot of my early supporters especially Bob Roth. Without Bob, SoFlo wouldn't exist.
But SoFlo was a part-time operation. During the day, I still worked as a data analyst intern for a local bank, helping them automate credit models. Eventually, my ankle began to heal and daily physical therapy became a necessity. The comfortable bank job wasn't able to fit into my recovery schedule and I was forced to quit and focus my attention on the prospect of walking again.
I am a firm believer that things happen for a reason, however, and shortly after leaving the bank, word of my SAT tutoring began to spread. Students raved to their friends and parents wrote shining reviews.
I hired and trained tutors to handle the influx of new students, and once I started bringing other employees on board, I realized I had started a real company. - Adam Shlomi
Click To Tweet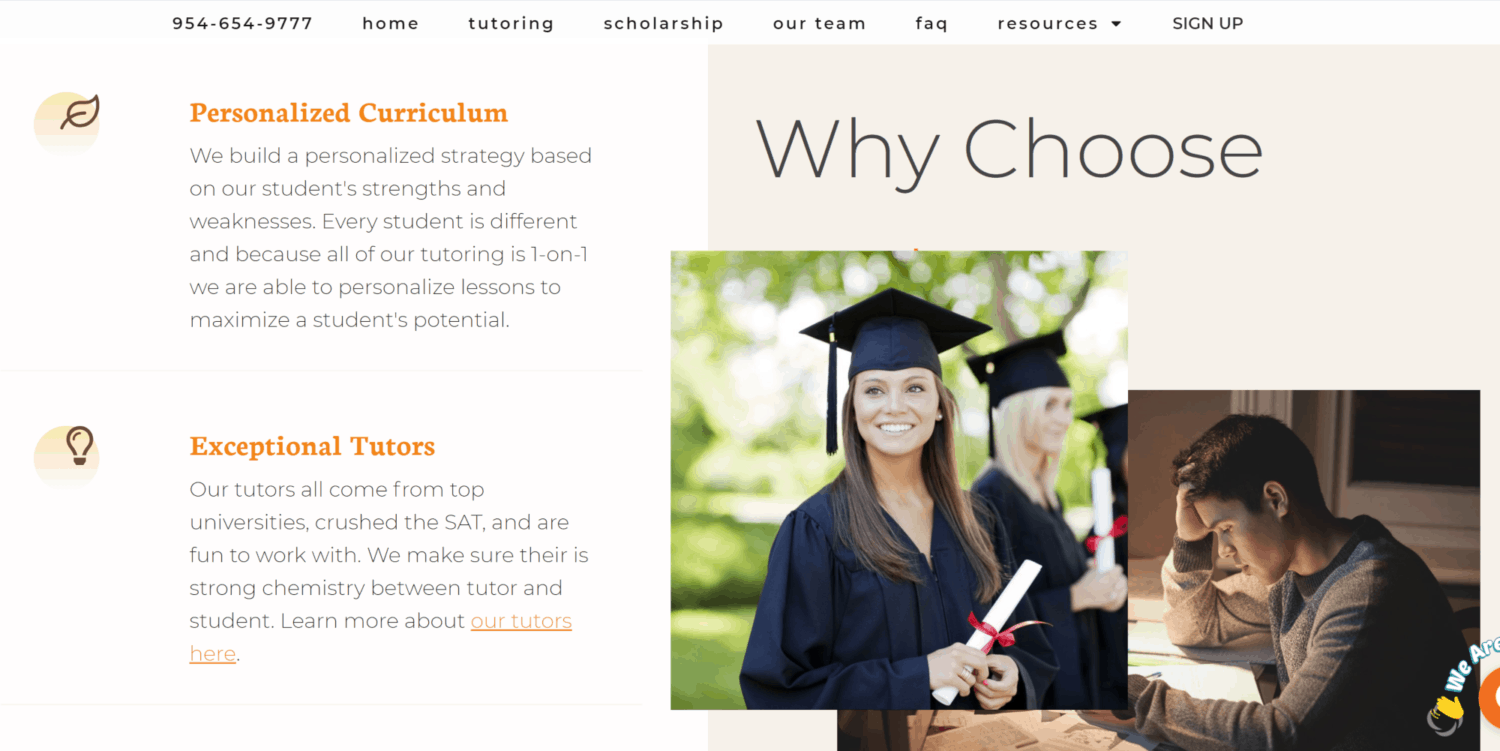 What's your online course like?
Students have live lessons for about 2 hours a week and then we will assign them 2 hours of homework. The biggest challenge with the SAT is motivation and the personal connection that comes with 1-on-1 tutoring is effective in pushing high school students to take the SAT seriously and invest time in practice. There are a lot of great content and strategy books about the SAT. We shine because of our exceptional tutors who can coach students to success.
How long did it take you to create your online SAT platform?
I thought about what my SAT tutoring experience was like as a student and how that experience could have been improved. I asked and answered questions like how to onboard students, how long sessions should be, what the right amount of homework was, and what curriculum would work best.
This process was all about using various past experiences and critical thinking to brainstorm how I could create the best tutoring experience for my students.  I came up with a homework schedule based on students' current weaknesses and time remaining until test their official test date and tried out a series of different curriculums to find out which one was most effective.
Tell us a little about the process of launching your online tutoring platform and getting your first sale(s).
We were offering in-person tutoring in Florida and a mom called me up desperately seeking help because she couldn't find a test prep tutoring in her area of Central Florida. Her son needed an 18 on the ACT Reading to graduate from high school, and he wasn't going to get a diploma because of his low score. We kept talking on the phone and she brought up the idea of Skype tutoring, which was my first time tutoring a student online.
Do you have a lead magnet?
We offer a free diagnostic to all students who think they might want to try SoFlo. We also offer our tutoring sessions with contracts so that students and families are not stuck in a payment plan for say five or six sessions if they don't gel with their tutor during the first lesson.
From the diagnostic to the first and second sessions, we make it easy for customers to sign up and get started with SoFlo which is attractive to them and tends to lead to customer retention when the first few sessions go well.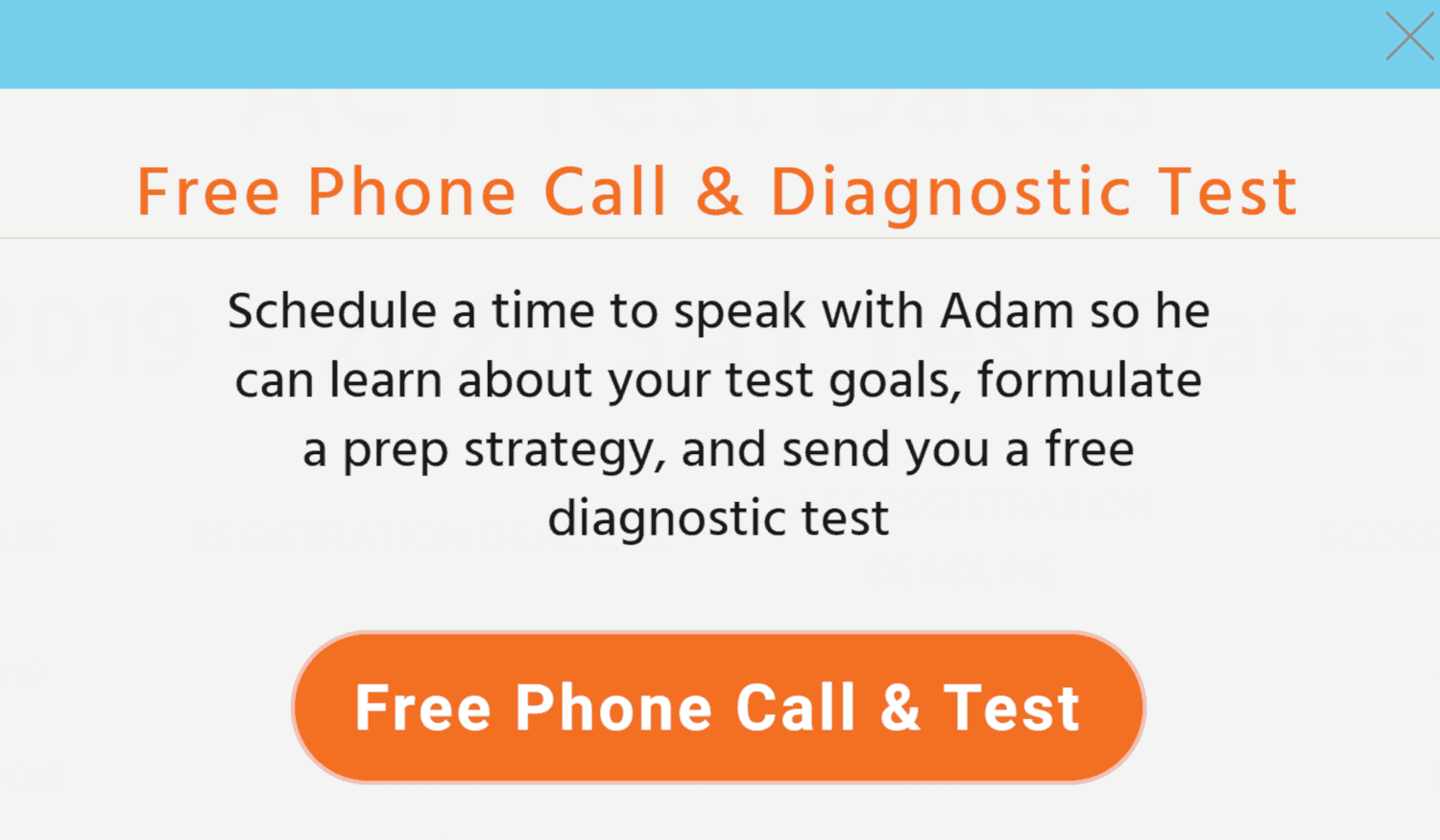 What's the traffic strategy that works best for you?
We are spending a lot of energy on creating positive word of mouth and encouraging our customers to be our biggest fans. For example, we write handwritten letters thanking our customers and ask them to share their success stories. We have also partnered with a few great companies like ASM Sports Group & Edmit.
What online course platform are you using?
We use Skype and are building out more curriculum using Teachable as our learning platform. Teachable does great work and is powerful enough for us.
What made you decide to use your chosen platform over others?
Our partner Edmit was using Teachable so we figured we'd give it a try.
What other tools do you use to run your online course business?
For acquiring clients:
For business operations:
For acquiring tutors:
What books or training programs have you found useful on your journey to a successful business owner that others might find valuable too?
How I Built This by Guy Raz — I love how unique the stories are. They always inspire me and show how all different types of entrepreneurs exist. There is no one path to success.
Smart People Should Build Things by Andrew Yang. Jeff Reid, the head of the entrepreneurship program at Georgetown University assigned this book to me. Yang makes the argument to make your own trail and avoid banking/law/consulting as a way to continue driving the economy forward. In a school where there is a lot of pressure to work in investment banking or consulting, someone laying out an argument for entrepreneurship was impactful for me.
r/entrepreneur. I love reddit because as my interests evolve, I am able to find a community that matches me. When I was putting my energy into creative writing r/writingprompts became a second home. When I started my business r/entreprenur provided a lot of inspiration.
Do you have any big mistakes you've made along the way that you'd be willing to share?
After the college admissions scandal broke, I tried to partner with local schools to launch an SAT scholarship to offer free tutoring to students in need. I had printed up some nice flyers and made a website, but every single school refused to partner with us.
It wasn't about profits, I genuinely wanted to give back to my hometown. I realized I needed to operate in the digital world, and so I tried again by adding the scholarship to our website and opening it up to all students. Since then it has been a huge success and 15% of our students are currently on the scholarship. Without that initial mistake, I would not have pushed to find a long term solution.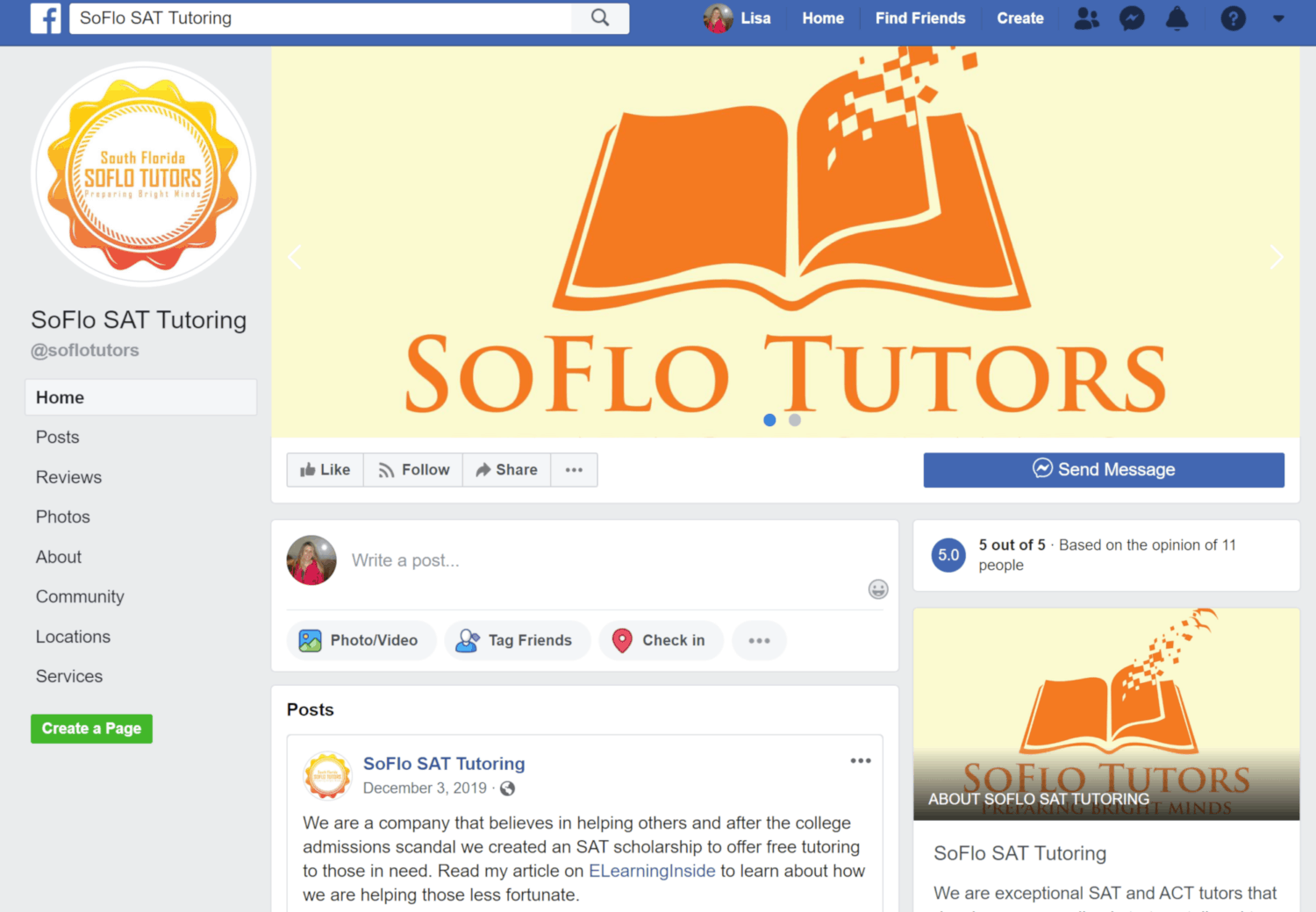 Please share some idea of revenue.
SoFlo currently brings in an average revenue of $15,000 a month. We have seen a linear increase in student sign-ups each month since its official inception in March 2019.
Our customer lifetime is short. Our students study for and take the SAT, get the score they want, and then no longer require our services. So we invest in and rely heavily on the quality of the service we provide to attract future customers. Happy customers and significant score increases have helped spread the word and grow the brand.
Please tell us a little about what the money you've earned from your course has done for you.
SoFlo is profitable and I'm going to full time when I graduate from college. I'll have a lot of independence and control of my life. This includes where I want to live, when I want to work, and what projects I want to invest in. SoFlo has given me freedom.
In addition to revenue are there any numbers you would like to share?
We've signed up 500 students in the last 6 months. This January has been our best month yet. We are doing great work and families are taking notice.
What has creating your online tutoring business done for you personally?
When I first started SoFlo I was ecstatic to be an entrepreneur. I studied entrepreneurship in college and was able to put into practice all the lessons my professors taught during class. This has been a great learning experience to develop myself and my skill set. For example, I've learned how to lead teams, create a website, and sell a product on the internet.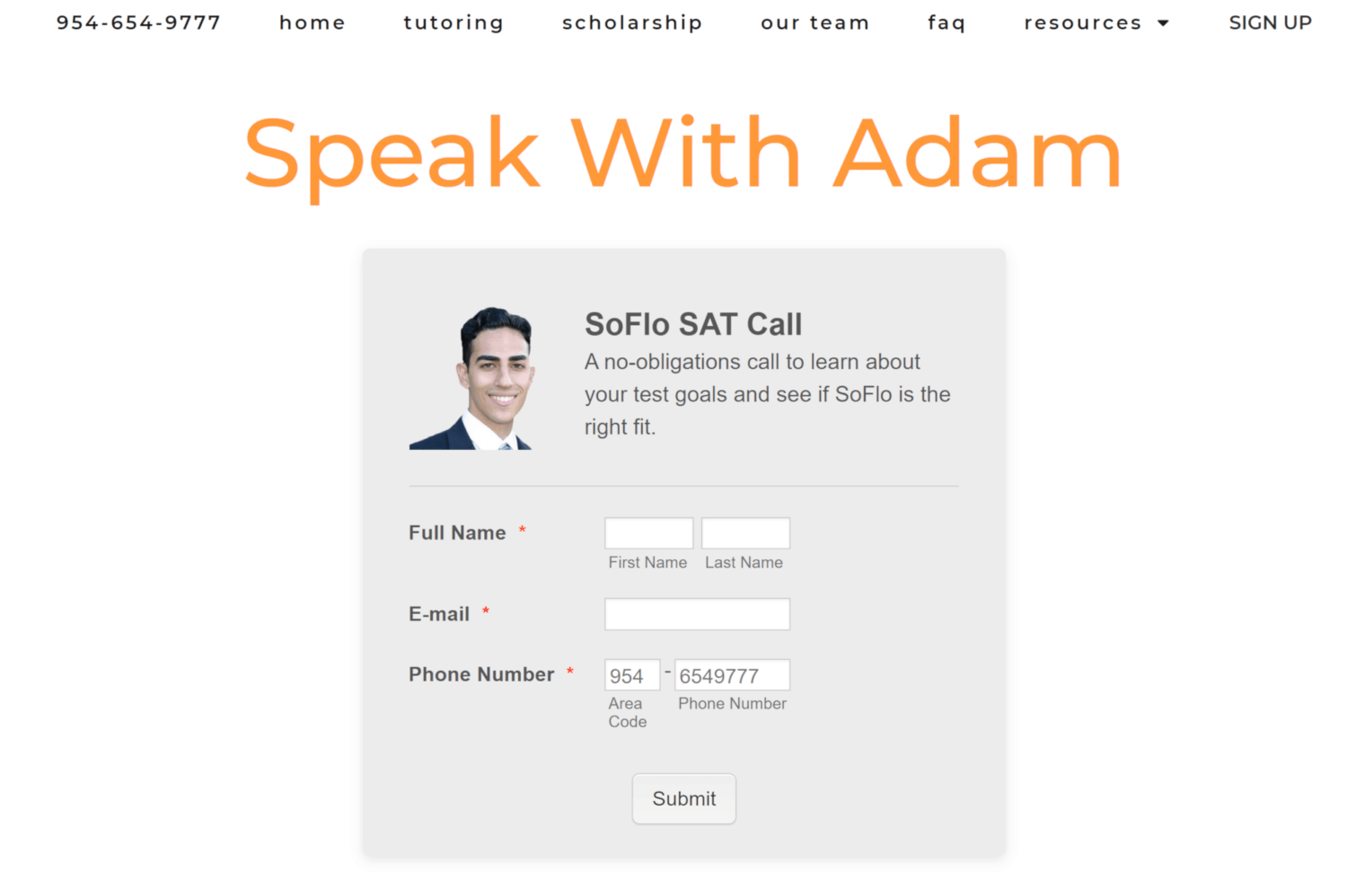 Do you have a story of a transformation from any of your clients?
Yes, check out this YouTube video for a client success story!
What advice do you have for people just starting out?
The internet is revolutionary. Every single topic is available to learn, so the argument that "I don't know how to do something" falls short.
If you have an idea but don't have the knowledge to execute, use that idea as motivation. Then learn how to turn your vision into reality. - Adam Shlomi
Click To Tweet
Learn more about Adam Shlomi of SoFlo Tutors: