Grow your business faster with step-by-step training & strategic planners for online course founders.
Start and grow your digital training business quickly with collections of planners and templates created to walk you through important tasks.
Stop wondering what to do next. It's all spelled out for you.
Learn and do at once with these fillable planners. Open one, walk through the steps and complete your task.
Strategic Training to Choose From …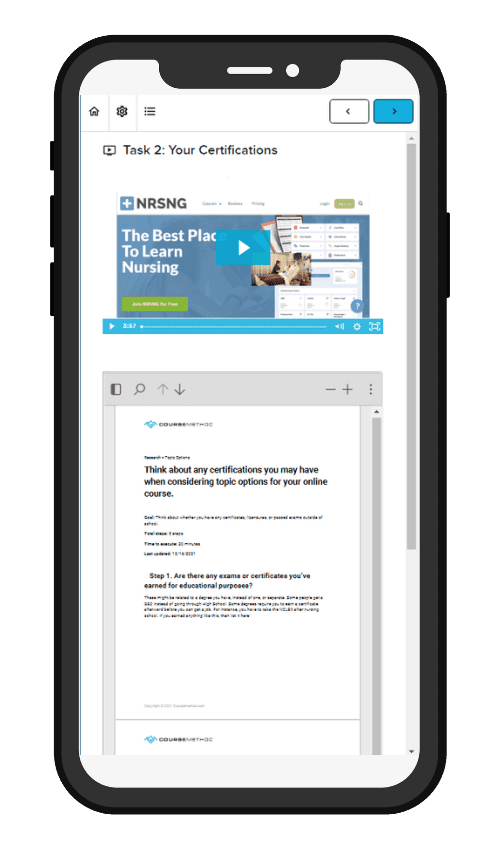 If you're interested in starting an online course business, but need help figuring out what topic to cover then this training is for you. Learn how to differentiate your topic idea from competitors in the process. | View training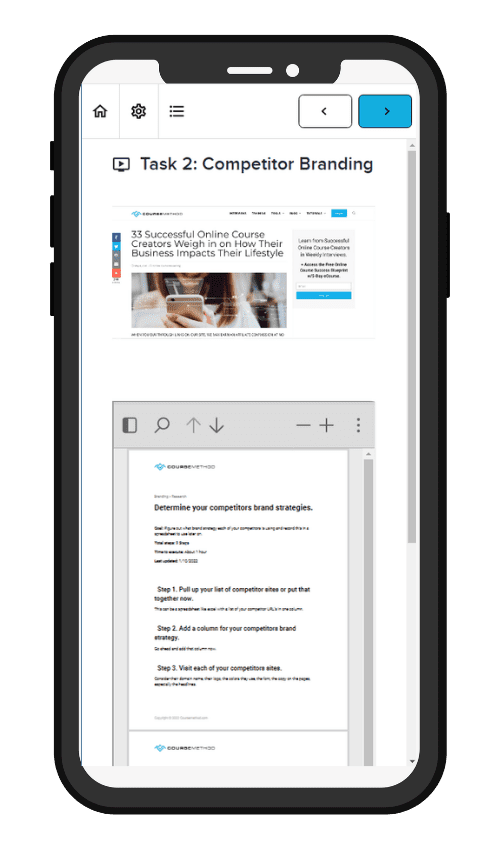 Follow the step-by-step training to help you brand your course business for success. The Course Brander training was created for you to get a head start on the branding for your business. | View training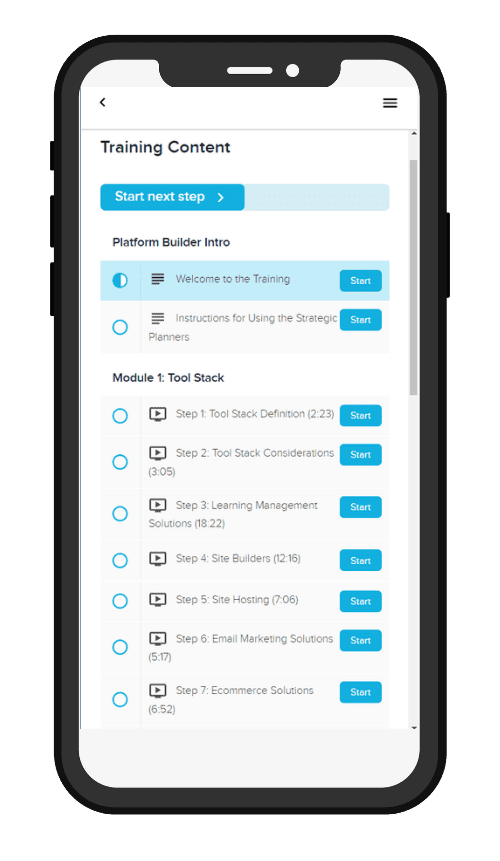 The Platform Builder training walks you through choosing your learning platform and other tools you'll need to run your course business. Set up a minimal site and your social accounts as you follow along with this training. | View training
About Course Method Training
After running a successful digital training business since 2001 and interviewing over 200 online course/digital training founders, there are steps everyone in the e-learning industry takes to reach success. It doesn't matter if you're offering guitar training or helping people get into the college of their choice, the path to success is the same. There's a lot every course founder has to do no matter what they offer.
For starters, you need to have a home page, create blog posts, maybe run some ads, create a course outline, put together an 'about us' page, and complete literally hundreds (possibly even thousands) of other tasks.
Each of these tasks leads you closer to success, but the journey isn't always a simple, straight line. This is especially true if you're lacking in technical skills, copywriting skills, and other skills most of us aren't just born with.
Most of us don't have the time to learn about best practices for each of these tasks and could use a shortcut.
Strategic planners are your shortcut to starting and growing your online course business.
Think of these as standard operating procedures (SOPs) for those in the e-learning industry. SOPs or in our case, strategic planners (SPs), are step-by-step instructions anyone can follow to complete a specific task.
Here's an idea of just a few of the tasks you need to complete as a course creator:
Figuring out the boundaries of your online course plus templates for outlining the modules and lessons in your course.
Structuring the perfect blog post to lead to sales. Templates to hand off to writers to make sure we get back the best quality.
Procedures for keeping your site running smoothly and quickly for viewing on mobile devices.
How to create that perfect headline for your home page so visitors know exactly what you offer immediately.
You could spend hours learning how to do any of these, take courses, read blog posts, watch YouTube videos, or instead you can follow simple steps to complete these tasks. Then when you're done move on to the next one.
From small tasks to complex processes, and one-time tasks to those you might think about doing weekly or even daily, you need to follow proven processes so you can start taking steps to growth.
These strategic planners will help you operate complex campaigns (like launching a promotional sale). Don't miss any important steps. Making sure not to miss any steps increases the effectiveness of your product creation and marketing.
If you're an overwhelmed course creator working way too hard, trying to put all the pieces together, then you need these strategic planners.
This is exactly what we wish we had when starting out.
It's costing you time and money because every minute you don't have your messaging and marketing or even your product sorted out you're losing sales. Transform confusion into growth.
Detailing processes takes a lot of time. We've already done the hard work for you. Now you just use our work, plug in your specific information, and get going.
Many of the strategic planners are fillable PDFs. Simple, but very detailed fillable PDFs turn your thoughts into clarity. In the end, you'll have the perfect headline for your homepage or the best plan to create testimonials, or a step-by-step process list to accomplish your tasks.
Start getting things done.
You don't need to buy a full course and spend 10 hours reviewing how to speed up your site, outline your course, or write a sales letter, but you do need to get going with these tasks. Review our strategic planners and complete the task. Stop flailing around.
In many cases, you can even hand off these strategic planners off to a virtual assistant. The steps are all right there for them to be able to complete the task successfully.
You can't get this type of information from blog posts, YouTube videos, or even courses.
I've spent hundreds of hours creating documents, templates, and task breakdowns to run my online course business. I know the tools used to run my online course business offer a lot of value to others so we've put them together for you.
Introducing the Strategic Planner Training Library
Grow your online course business faster.
Save your time and money. You don't need to spend your time and resources trying to figure out all these very specific details. Combine your knowledge with our strategic planners to get results in record time.
Easy to follow walkthroughs of common tasks.
Easily delegate complex tasks by handing the strategic planners to a virtual assistant. In many cases, they'll be able to complete the task for you.
Upgrade skills, scale your business.
Download and start using the Strategic Planners right away.