How Tara Dupuis Helps Women Upgrade Their Lives Through Her Style Confidence Course

Our content is reader supported, which means when you buy from links you click on, we may earn a commission.
---
Who: Tara Dupuis
Website: taradupuis.com
Course Topic: Fashion & Style
Interesting Stats: 20k views on Pinterest
Who are you and what course have you created?
I am a fashion stylist, model, and musician who has worked in the entertainment industry for 20 years. Almost a decade ago, I moved to Los Angeles and started working as a stylist. I've always used fashion as an expression of my personality and goals while working as a musician and it wasn't until I was helping other women with their style that I started to see trends in the lack of knowledge and self-confidence that many women have when it comes to their wardrobes.
This is where I drew my inspiration to craft my online course Style Confidence which launched this past summer (2021). I also work with women 1:1 with private styling services and will be offering a group coaching course for women starting businesses in the online space soon!
The great thing about my Style Confidence course is that it combines fashion and style knowledge with personal development. I do think that women who have a strong sense of style have a strong sense of who they are and this starts with some inner work. Ultimately, I want every woman who takes my course to feel empowered to achieve her goals in life – and I hope through my course they learn how to use style as a tool to help them along their journey.
What market does your online course serve?
My target audience is women of all ages, but I see a trend in women in their late 20s to mid-40s enrolling in the course. My Style Confidence course appeals to women who are looking for a change in their lives.
Sometimes this is related to their careers, whether they are job hunting, looking for a promotion, or starting their own business and wanting to look the part. Other women may be looking for some self-care to increase their confidence in their personal lives to better their relationships or just their self-image. I emphasize that style should be fun and make you feel your best – because this is when you will succeed with whatever it is that you are after in this life!
What's the biggest benefit of taking your course?
If you've ever looked at another woman's style and thought 'I could never pull that off', I want to change your mind!
I know how much of a difference just knowing how to dress better can have on a woman's life. I am passionate about seeing other women succeed and I teach how to use style as a TOOL to help you achieve your goals. Many people think style is superficial and I guarantee you this is not true. Learning how to dress your best is a game-changer for every woman of any age, shape, and size.
How did you get into the market?
I based Style Confidence off of feedback from many clients I had worked with prior to building the course. I learned at an early age how to sew, alter garments, the differences between fabrics, and so much more from my Grandmother. While it may have been a trick to get me to pass the time, it was such a skill set that I have had my whole life.
I assumed that other women also had this knowledge because I had gained it at such an early age. It was heartbreaking in some cases to see how little some women knew when it came to their clothing. -Tara Dupuis
Click To Tweet
I am not a typical fashion stylist who wants you to buy every new trend. Rather, I want women to learn how to love their bodies in their current size and shape and embrace the styling knowledge I teach so they can learn how to effectively (and eventually effortlessly) style themselves. Style is a set of skills. It can be learned, practiced, and perfected and it doesn't have to be complicated. I want to inspire students in the course to continue harnessing these skills for the rest of their lives.
Why did you decide to create an online course in the first place?
I formalized my styling business from freelance to an LLC during the Covid pandemic. I wanted to up-level my service offerings and while I was in that process I became aware of the wealth of online courses available. As soon as I learned more about this digital space I realized it was a great community to build Style Confidence so I can have a positive impact on as many women's lives as possible.
Did you have any moments of doubt before you created/launched it?
If any first-time course creator says 'no' to this question I want to talk to them!
While I didn't struggle with the written course content because I have so much experience in the field, I did struggle with the video components. I was surprised at how difficult being on camera was and had a hard time finding the balance of being informative, friendly, and captivating at the same time. My off-camera voice is quite monotone – which is only magnified by video so it took a lot of takes to get them more engaging.
I am not someone who is on social media all the time, so I did have to push myself when it came to the marketing and brand-building aspects of running an online business. -Tara Dupuis
Click To Tweet
Additionally, this is only one aspect of my life since I am also a musician and model. So finding a balance between running the local and digital aspects of the business while also maintaining my careers in music and modeling has been a challenge!
What's your online course like?
The course is 6 modules on style self-discovery. Some lessons have PDF printouts for guided exercises. Every lesson has a short video introduction to help keep students engaged as they move through the course. The videos are not scripted, they are a straight take of me talking about the content so you get to feel some of my personality as I encourage you along through the course.

How long did it take you to create your course?
It took me a few months to build the course. I think I could have done it quicker but I was also building out my website, my blog, and the structural parts of my business set up at the same time. I built my written content quite quickly, as I have so much experience it came quite easily to me. After that, I agonized over which platform to host the course on and finally settled on Kajabi where I assembled the course pieces and video.
Tell us a little about the process of launching your course and getting your first sale(s).
I quietly launched the course, letting friends and family know. Then I found a few other businesses to do a few giveaways with and beyond that I did a small number of ads. I have a weekly newsletter where I mention the course every now and then. My blog is updated every week and is another great avenue for people to discover my business and my course. I also used my social media platforms to occasionally talk about the course, I see this as a great way to drive interest to an online offering.
Do you have a lead magnet?
Yes! I have several lead magnets that are guided activities for discovering your style or how to define your personal style. Both are several pages long and are a quick and easy resource for women to use. While they are lead magnets, I really do hope that every woman who downloads them gains something from them – whether that is having a bit of fun in their closet or gaining even just 1% more confidence in their own personal style. I do think it is extremely important to offer something valuable as your lead magnet as it is such a common strategy in today's market.
My lead magnets also add people to my weekly newsletter where I talk about the course and so much more. I keep my newsletters fun and they are the only place where everything I'm doing in a week makes it into one spot. They are the most personal piece of content that I write in my business.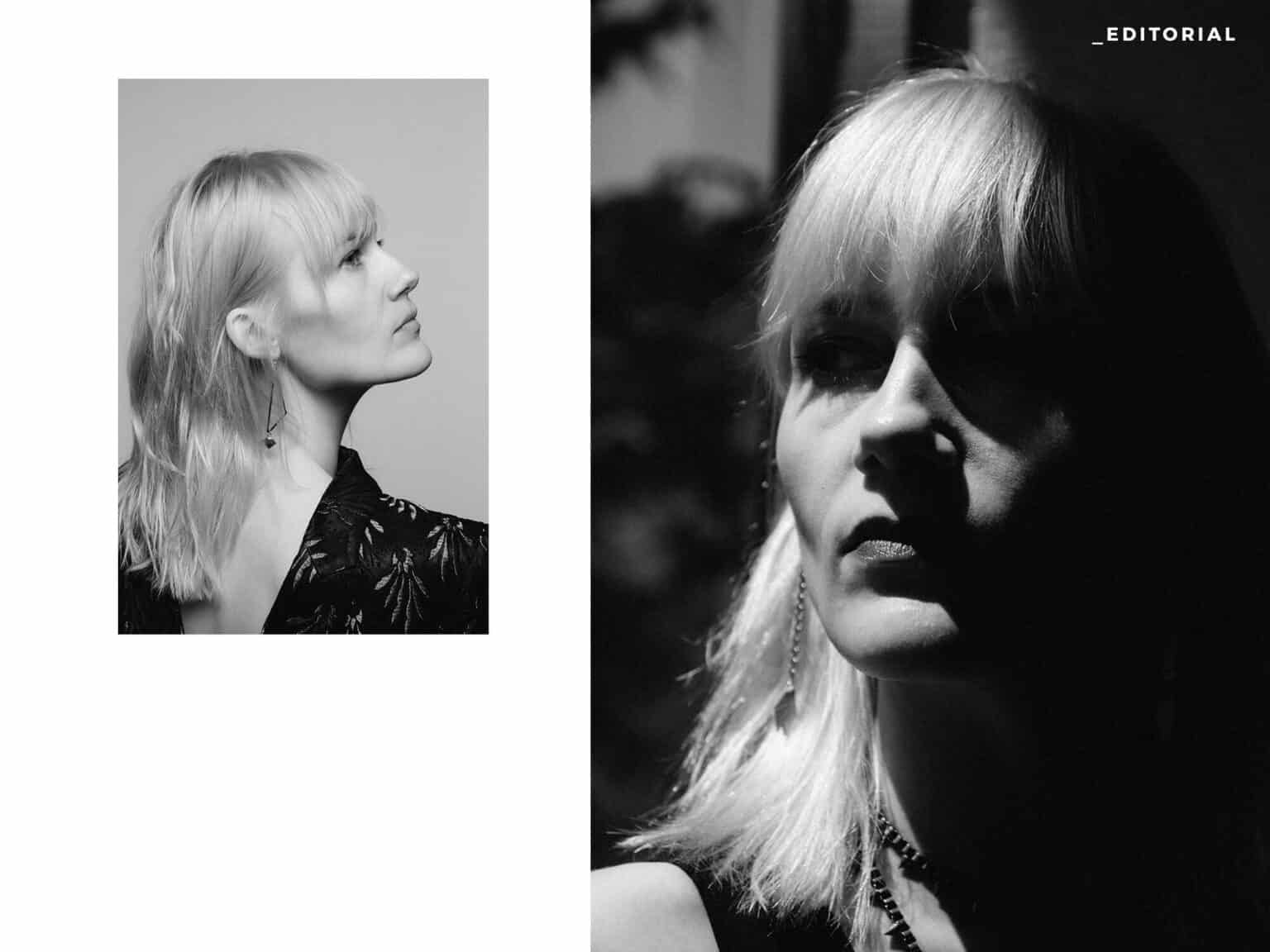 What's the traffic strategy that works best for you?
Pinterest has been a great resource for me as the main demographics of that platform match my target audience. This really couples with my blog content as I have endless content I can make Pins for.
What online course platform are you using?
I started with ConvertKit and Thinkific which I think are both great platforms. I did make the switch to Kajabi though as I just wanted the ease of having everything under one roof. While there is some functionality that is still a bit lacking in Kajabi I love the ease of the platform and highly recommend it. And anytime I can eliminate one more password I have to remember is a small win for me too 😉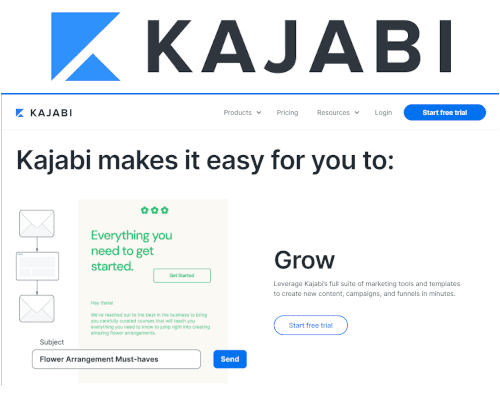 Kajabi is the All-In-One Course Platform
Kajabi is one of the top online course platforms used by successful course creators interviewed on coursemethod.com. Kajabi includes email marketing and other tools that make it easy to run your entire business from their platform.
Price Range: $149 to $399/month
Most Popular Plan: Growth Plan at $199/month
Annual Discount: Yes, take 20% off!
Free Trial: Get a 14-day free trial (credit card required)
*Our content is reader supported, which means when you buy from links you click on, we may earn a commission.
Are there any features you wish it had?
Kajabi is always adding features and you can let their development team know what you'd like to see. So far I wish there was a bit better A/B testing and Webinar tools available but it definitely isn't a deal-breaker for me. I am quite tech-savvy and creative when it comes to figuring out workarounds.
What made you decide to use your chosen platform over others?
I touched on this already a bit but really it was the ease of having everything under one roof. And though their pricing may seem high initially, once you add up all the expenses from piecing together a bunch of other platforms I feel like they are very competitive.

What other tools do you use to run your online course business?
Kajabi is where I host my courses, email list, and marketing funnels but I still have my own website on WordPress where I host my blog and my company website. I feel like between the two (very different) setups I have everything I need in my business covered.
What books or training programs have you found useful on your journey to a successful business owner that others might find valuable too?
Jen Sincero's "You Are a Badass at Making Money". This is probably THE book that really kicked my butt into gear. I have always been a super capable and confident person and honestly, it is a bit surprising how long it took me to finally run my own business. I found her book incredibly revealing on many of my limiting thoughts related to money and success.
Do you have any big mistakes you've made along the way that you'd be willing to share?
I really started my business without much savings. On one hand, it definitely pushed me to get things done, but it would have been way less stressful had I had more of a financial cushion. I worked long days, seven days a week, and it definitely took a toll on my physical and mental health. I think it is really easy for any new entrepreneur to burn out since you are learning and doing so much every single day and decision fatigue is a real thing! So definitely take a day off every week.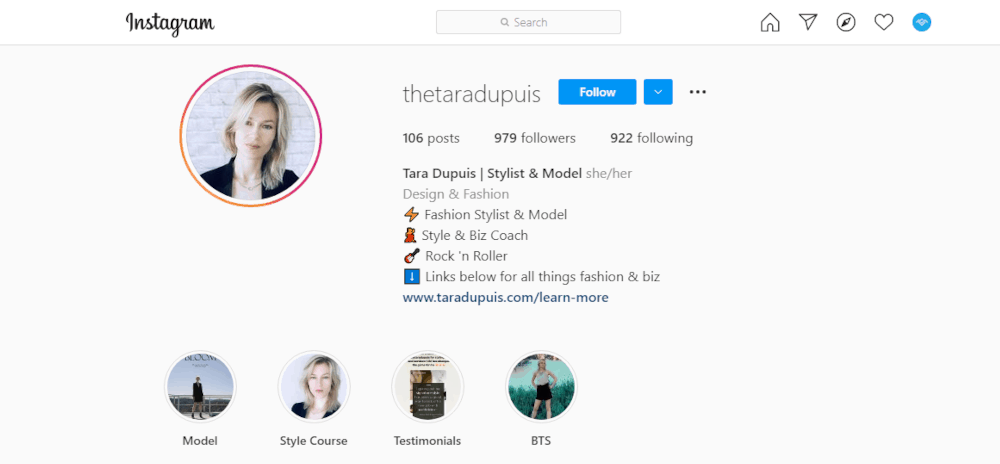 Please share some idea of revenue.
I did a very quiet launch which I spoke to earlier in the article but quickly had about 10 students in the first month. I held back on doing a bigger push because I wanted some feedback to trickle in so I could tweak a few things in the course and really figure out if the way I was marketing the course made sense.
Please tell us a little about what the money you've earned from your course has done for you.
I am really driven on expanding my business so almost everything is getting reinvested right now. I continue my own education with courses and mentorship and have some goals for my offerings and income for the next year that I am excited to be working towards.
The income from the course has given me some stability and security that I have never had in my life as I have always been an artist. It is life-changing!
In addition to revenue are there any numbers you would like to share?
In my first 2 months on Pinterest, I gained 20K monthly views all organically. This obviously required a ton of work on my part in making the blog content and corresponding pins but has been a great time investment for growing the business. I gain most of my lead magnet signups from Pinterest.
I also have been learning SEO along the way and started out at the bottom of the third page on Google if you did a search but brought myself up to the first result on the first page within those same first few months. Probably my favorite (and nerdiest) accomplishment was watching my site slowly move to the top result.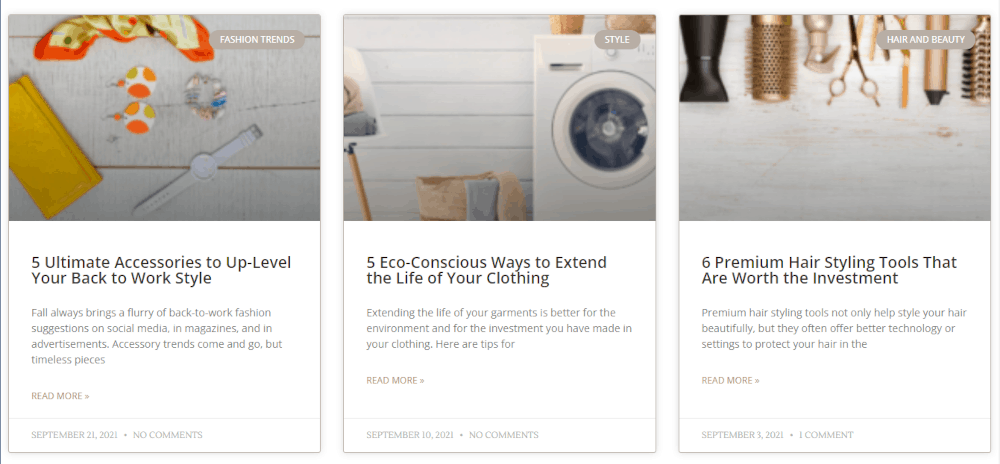 What has creating your course done for you personally?
Making the course really felt like the right venue for getting my knowledge out there. I sincerely do hope to impact as many women as I can.
The concepts in the course themselves are not overly complicated but it is really bringing the information together with exercises so that action is taken by the students that will make this course powerful for those that take it.…
Click To Tweet
I feel very accomplished to have built it all on my own. I learned a lot about the online business space along the way and am moving forward as a more confident entrepreneur.
Do you have a story of a transformation from any of your clients?
I had one client who was recently divorced and looking for a new job. She reached out and told me that the course made her feel confident and empowered in both her professional and everyday life. She spoke to how powerful learning how to use her style was. It took a full year of getting turned down for jobs before taking the course and within a month of investing some time in the course and on her style, she landed her dream job! She told me that she felt her style was aligned with who she is for the first time in her life. She's also getting back on the dating scene and feeling better than ever.
Getting this type of feedback is really what we should all be building online courses for!
What advice do you have for people just starting out?
I really think being open to just going with the flow is an outstanding trait for any new entrepreneur. There is something to be said for when things fall into place with ease - so pay attention to those moments. -Tara Dupuis
Click To Tweet
It is OK for your business to evolve in a way that is different than you thought it would. That is just part of the deal!
Learn more about Tara Dupuis of taradupuis.com: